Estimated read time: 7-8 minutes
This archived news story is available only for your personal, non-commercial use. Information in the story may be outdated or superseded by additional information. Reading or replaying the story in its archived form does not constitute a republication of the story.
SALT LAKE CITY — Over the past two years, I've taken time to sit down and listen to The Church of Jesus Christ of Latter-day Saints' general conference to see what a nonmember — like myself — could learn and use in their everyday lives.
Now, in this difficult time, it's important to seek positive messages from anyone, any leader, and/or any faith to help us ride out this storm.
I'm just trying to show that despite our differences in faith, or nonfaith, we can find commonality in our desire to live better lives for the improvement of all.
With that being said, here are three things I got out of this past weekend's general conference.
"Our sins and mistakes displace not only our relationship with God but also our relationship with others. Sometimes our efforts to heal and restore may be as simple as an apology but other times restitution may require years of humble effort. Yet, for many of our sins and mistakes, we simply are not able to fully heal those we have hurt."— Elder James R. Rasband, of the Seventy
Regardless of whether you believe in a higher power or not, there is a lot of truth in Elder Rasband's quote here. The amount required for someone's forgiveness is never in a grey zone, if you think about it. It's usually one extreme or the other: either talk and/or give an apology, or potentially wait through an extended period of time to rebuild trust.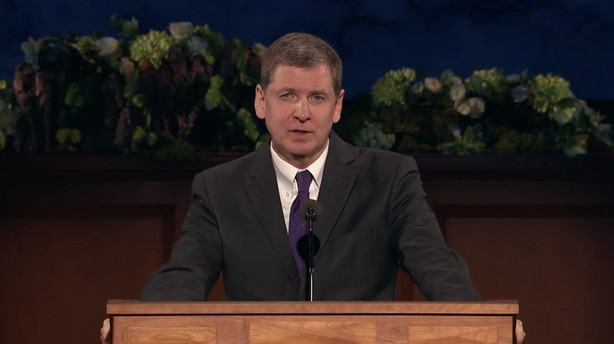 Of course, the amount of time it'd take to receive forgiveness depends on the person(s) who was (or were) on the receiving end of your mistake. Yes, this can be frustrating for you, but again, you were the one who made the mistake, and it's not your call to decide when someone else should accept your (hopefully humble) apology.
That being said, just because someone accepting your apology might take time doesn't mean it's not worth working on. If you value the friendship, you will be patient and wait for the other person to accept the apology. Once that is done, the rebuilding process begins.
Lastly, Elder Rasband's line about us not being able to fully heal the people we've hurt due to our sins and/or mistakes is an important reality a lot of us have seen in our lives. There are many cases where you've tried your best to show that you are remorseful for your mistake, but the other person is not able to forgive you. It can be frustrating, of course, but that's life and that's the person's decision. He or she was not able to find it in their heart to forgive, and that's it. Yes, it's tough to accept that, but again, it's not our call and it's the price we, at times, pay for our mistakes.
---
Often, all we see is the path directly ahead — we cannot see where the bends in the roads will lead. Our loving Heavenly Father has not given us every answer. He expects us to figure out many things for ourselves. ...
He expects us to straighten our shoulders and develop a little resolve — a little backbone — and take another step forward.
That is the way we learn and grow.
Would you honestly want everything spelled out in every detail? Would you honestly want every question answered? Every destination mapped out? I believe most of us would tire very quickly...
We learn the important lessons of life through experience. Through learning from our mistakes. — Elder Dieter F. Uchtdorf of the Quorum of Twelve Apostles
Taking risks is part of life, obviously. Whether one believes in a higher power or not, there's no denying that we are the ones who make the tough decisions in our lives. If you are spiritual, faith can help guide you if you're contemplating a decision. But be careful to not just rely on faith to make a decision for you, hence why Elder Uchtdorf mentioned that God "expects us to figure out many things for ourselves."
If you are not of any faith, you rely on everything else, minus faith, that comes with making a decision: information, instinct, logic and possible consequences.
Let's not forget that there are times when your heart "tells you" something different than what your mind is saying. I know those are really tough decisions.
To me, Elder Uchtdorf is reminding us that we are the ones who have to develop "a little backbone" and go forward with our lives in making tough decisions. As he mentioned, it really is the only way we learn. Now that doesn't mean we should just jump forward to every challenge brought upon us. Some things deserve to be observed and well thought out, of course. But once you feel strongly about a decision, then it's your moment to step forward and complete it.
Will it always go well? Of course not. I've failed at a lot of things in my life. And I'm someone who, for most of my life, tended to overthink little decisions, but would not think enough about bigger things, I must admit. I've always enjoyed the rush of going on instinct — sometimes it worked out, other times, I was burned by my decision. I feel I've gotten better about taking risks and thinking things through over the past few years.
As Elder Uchtdorf said, experience gives us the important lessons in life. It's our responsibility to try and keep the mistakes to a minimum, but we need to accept said mistakes, as those moments are our ultimate teachers of life's lessons.
As I like to say: Take calculated risks.
---
Even as we speak, we are waging an "all hands on deck" war with COVID-19, a solemn reminder that a virus 1,000 times smaller than a grain of sand can bring entire populations and global economies to their knees.
We pray for those who have lost loved ones in this modern plague, as well as for those who are currently infected or at risk. We certainly pray for those who are giving such magnificent healthcare.
When we have conquered this — and we will — may we be equally committed to freeing the world from the virus of hunger and freeing neighborhoods and nations from the virus of poverty. —Elder Jeffrey R. Holland Of the Quorum of the Twelve Apostles
In these tough times, it's important to keep yourself and your loved ones safe. It's also important to think of those who are ill and their loved ones, wishing them a speedy recovery. For those who unfortunately lost or will lose a loved one due to COVID-19, may they find comfort in either their faith, their loved ones, or their inner strength (if not, a combination of all three).
The last part of Elder Holland's quote was most important to me. He mentions continuing to commit to helping others after things get back to normal. That's something I hope we see more of, post-corona: helping and taking care of each other. Elder Holland mentions hunger and poverty, and later school shootings, racism and discrimination. But for me, you can apply almost anything here that is a struggle for the masses.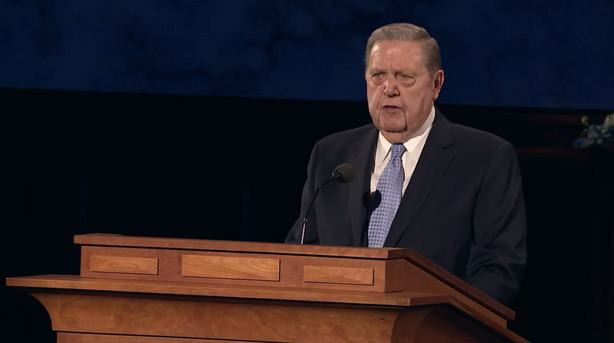 Why is it that we have to wait until disaster happens to show more care for others? We don't need a crisis to show heart to neighbors or even strangers. It shouldn't take a crisis to unite us.
But here we are.
Hopefully, at least now, we have learned to not take the little things for granted, and realize how, as Elder Holland alluded to, little things — both literally and figuratively — can change our lives in an instant.
Yes, we will overcome the hardship we are dealing with right now. But once we go back to our regularly scheduled lives, let's not go completely back to normal, if you will. Let's be better than we were before March.
Don't think of it as going back to the way things used to be; think of it as going into a time when we, as a society, are better than we used to be.
×
Related Stories