This archived news story is available only for your personal, non-commercial use. Information in the story may be outdated or superseded by additional information. Reading or replaying the story in its archived form does not constitute a republication of the story.
SALT LAKE CITY — Crews will temporarily remove angel Moroni from the Salt Lake Temple while they work to remove some of the stones that were displaced from the spires during the 5.7 magnitude earthquake Utah experienced over two weeks ago.
"Workers at the Salt Lake Temple project site are installing a crane on the temple's south side to begin removal," said Daniel Woodruff, a spokesman for The Church of Jesus Christ of Latter-day Saints.
"Workers will then remove additional stones from the east and west sides of the temple for preservation during the project. They will also temporarily remove the angel Moroni statue. Scaffolding will be constructed around the temple spires for better access for workers. This work is expected to last several weeks," he added.
The church also released renderings of what the temple will look like during this phase.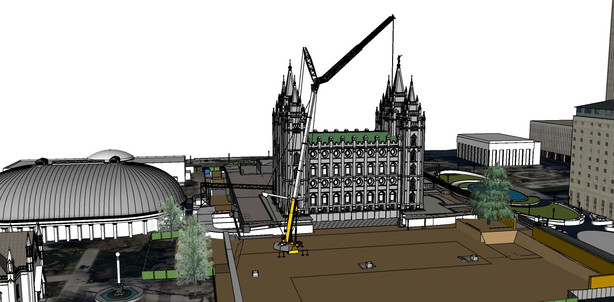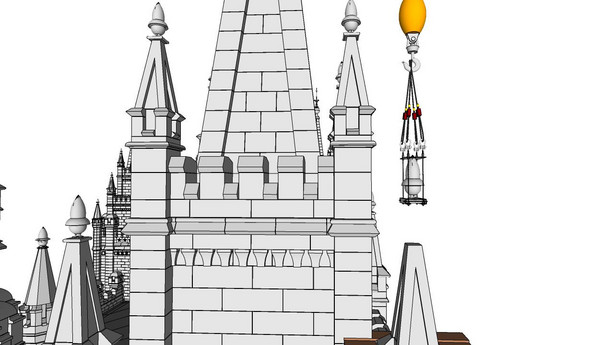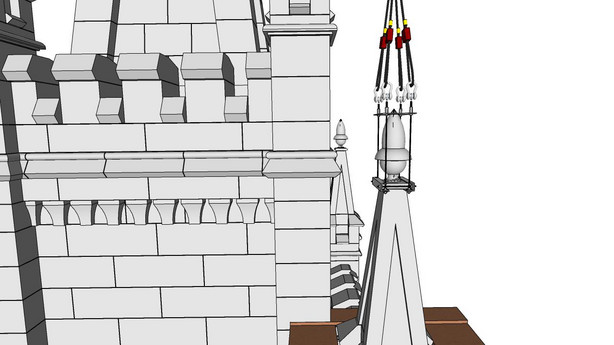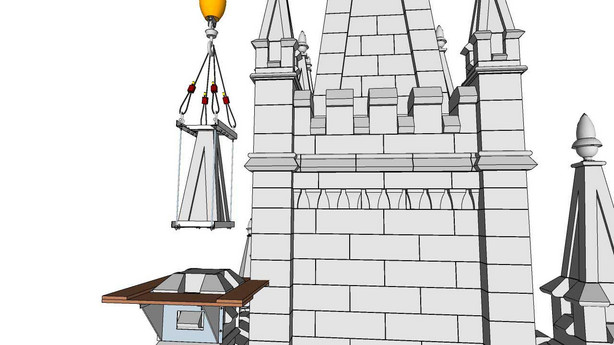 When the earthquake hit, the historical building was already undergoing significant renovation as part of a four-year plan to make it earthquake-resilient, among other changes.
A local, cultural and religious icon, the temple is not just a symbol of the church, it's Utah's most frequented tourist attraction, drawing between 3 million and 5 million visitors each year — more than conferences, skiing and the national parks.
During the earthquake, the angel Moroni's trumpet fell, and the image of the iconic 12-foot 5-inch statue without his signature instrument spread quickly. Inspectors later found the trumpet where it had landed on a ledge of the spire directly below. A worker then recovered the instrument by scaling a ladder around the spire to pick up the 70-inch piece.
The trumpet and angel Moroni were otherwise relatively unharmed.
×
Related Stories