SALT LAKE CITY — Everything changed, almost overnight, for Jaylon Vickers.
The 5-foot-10 East High graduate had been serving in the New York City area for The Church of Jesus Christ of Latter-day Saints for just under a year, and even while he and his companion searched out new contacts in New Rochelle, New York, church leaders were making plans to dramatically alter his mission in response to the forthcoming COVID-19 pandemic.
New Rochelle was once a hotspot for the novel coronavirus during a pandemic that saw more than 1,100 deaths in New York City and upwards of 226,374 confirmed cases nationwide.
But when then-Elder Vickers and his companion first saw New Rochelle, it was just their area, a place to find people who wanted to learn about the church and, hopefully, meet with the missionaries.
It all changed in a matter of days. Hours, even.
As thousands of missionaries returned home, several missionaries are wondering what's next — and if it compares to what they've gone through in seeing their normally two-year service cut short.
"It's honestly been a roller coaster of different emotions," Vickers told KSL.com after returning home to Utah. "They completely shut everything down. We couldn't go out as missionaries unless we were going to the grocery store. We had to video call everyone we were teaching, and find people through Facebook."
Vickers himself admits he probably didn't take the virus as seriously as he should have in the early phases of the pandemic's arrival on American shores. That's not an uncommon thought.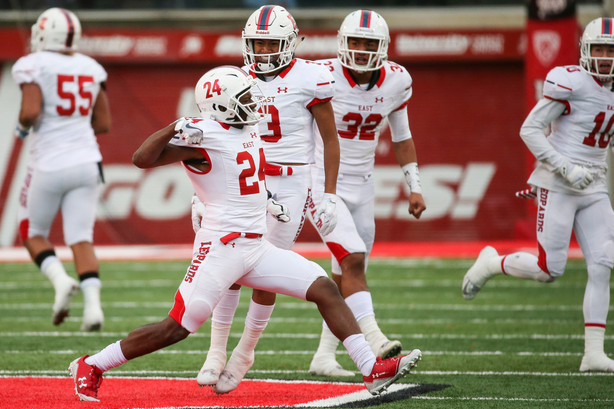 But when church leaders called him and told him about the effects of COVID-19 — the dry cough, the fever, and that it most harshly affects those who are older and those with respiratory illness — he took notice.
Vickers has struggled with asthma since he was young. Contracting the virus, then, could be problematic, to say the least.
That's when the church, in consulting with Vickers and his mother, decided to get him home and release him from his mission call. It wasn't an isolated decision; thousands of missionaries serving across the world have returned home in recent weeks, with church leaders recently announcing changes to missionary work for some of those serving in and returning to the United States and Canada.
For Vickers, the thought of ending his mission early was frustrating. But eventually, because of his asthma and with his family's blessing, he chose to return home — likely for good.
"I couldn't sleep," Vickers recalled. "But as I pondered on it, I saw why it was important for me to be home — and I've found peace at going home."
Vickers will eventually return to BYU football, where he spent one season as a scout-team cornerback in 2018, playing in three games while redshirting and tallying one tackle against UMass and a punt return against New Mexico State.
He could be joined in returning by dozens of football players currently serving missions. Head coach Kalani Sitake said the program had 47 missionaries in the field, and while most of them will probably return to their respective missions, some will not.
That presents a juggle of 85 scholarships and 105 roster spots, one that's rare in college football in terms of managing the sheer volume of returning missionaries — and more unique due to the pandemic.
"We know that there are some adjustments that need to be made," Sitake said. "We have asked our recruits and return missionaries to be patient with us. So far, they have been great. We are keeping the line of communication open with them, their families and the assistant coaches."
Another of those returning missionaries will be Cash Peterman, a preferred walk-on kicker from Chandler, Arizona, who was originally slated to return in August.
But because of the coronavirus, and because the Canadian province of Quebec where he served was looking at closing its border to all traffic, the 6-foot, 180-pound two-time state champion kicker returned home and was released from his missionary service.
"We went from knocking on every door to getting posts from the First Presidency every week to stay inside," Peterman recalled. "It was all so fast, and it escalated so quickly. You just get in for the ride, and hold on."
It's not the first time Peterman faced a unique circumstance in his missionary service. Originally called to serve in the Canada Halifax area, that mission was dissolved and merged with the Montreal mission last July. For most of his service, Peterman was in rural parts of the country, until the final five months in urban Montreal.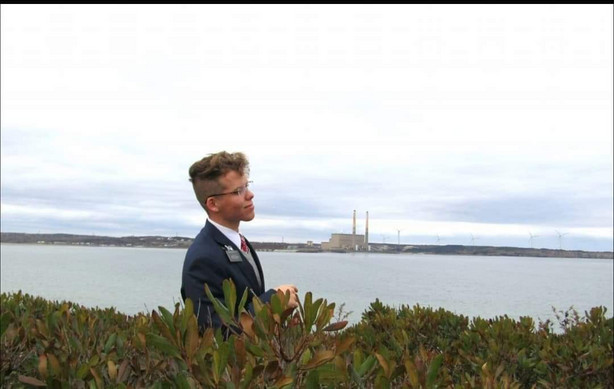 That included a stint in Cape Breton, where Peterman and his companion helped coach the football team at the Sydney Academy in Nova Scotia.
"It was a good testimony that (God) wants us to use everything we've got," Peterman said.
Two things stuck out to Peterman since coming home in the past two weeks. The first involved a highly-viewed 61-yard practice field goal he posted on his Twitter account — "as soon as I landed, I grabbed my brother and a bag of balls, and away we went," he said. The other was meeting up with former Chandler teammate Jacob Conover, the four-star quarterback who also signed with BYU.
Conover returned home from Paraguay just days after Peterman's mission ended, and the two connected while maintaining safe self-distancing standards and otherwise being self-isolated according to church and CDC guidelines.
Cash Peterman, a kicker who will join the BYU Football roster this year as a walk-on, recently returned from his mission and is already posting videos of him putting in work. Check out this field goal from 61 yards, he was nicknamed Thunder Foot for a reason!#BYUSNpic.twitter.com/gBR6D3yPcR

— BYU Sports Nation (@BYUSportsNation) March 25, 2020
"He's definitely still in shock," Peterman said of Conover. "He's going to be heading back out somewhere in the states, but the church doesn't know where yet. It's all moving so fast."
For Peterman and Vickers, the immediate future is clouded by the sheer number of returning missionaries at the moment — and the coronavirus itself. No one knows exactly what BYU's roster will look like this fall (or even if the university will continue to hold in-person classes, really), which leaves them — along with several others — in a lurch.
They'll eventually be back with the Cougar football program. But whether that means spending a semester in junior college or using a grey shirt season by not enrolling in classes is still to be determined.
Regardless, both are glad they had the opportunity to serve a mission for whatever length of time they got, and could return home to family, friends and football in safety.
"I learned the simple things, like how to start my day off right by praying, reading my scriptures, and taking the church more seriously," Vickers said. "I think the biggest thing I learned, though, is to rely more on Jesus Christ, to seek him out, and allow him to help me out in my life. We all have weaknesses, and my mission was hard at the beginning. But as I learned to rely on Christ, I was made stronger — and I can say my life is changed forever because of that."
×
Photos
Related Stories