PROVO — The current suspension of athletic activities on BYU's campus in response to the COVID-19 pandemic could lead to more time for Cougars coach Kalani Sitake to focus on the lifeblood of his program: recruiting.
It could, except that the NCAA mandated an immediate ban on in-person recruiting for all Division I coaches when it announced the cancellation of all winter and spring sports championships back on March 18.
The dead period, which will last until "at least" April 15 advises schools not to host prospective student-athletes on campus nor travel to visit a recruit around the country.
Telephone calls and written correspondence, such as text messages and social media, are appropriate.
"I'm not much of a social media guy, but I have to be now," Sitake joked with reporters on a conference call Tuesday afternoon. "You can't force feed a relationship with recruits; you have to just let it happen organically."
Organically, or at least over the phone, that is.
BYU had six practices of spring football before the abrupt suspension of team activities, a move that coincided with the university's decision to shift classes to an online setting.
The Cougars were originally scheduled to host the annual spring football game Saturday, March 28, at LaVell Edwards Stadium. Those plans, obviously, have been put on hold, along with the rest of spring practices.
Sitake doesn't know when — or if — the Cougars will resume any form of offseason practices or workouts, but he's working under the day-to-day assumption that he won't be able to see his players any time soon.
Position coaches are in constant contact with the players, and BYU strength and conditioning coaches have set up an individualized program for each player — one-third of which have already returned home while conducting school work remotely.
There's no point in staying when practices are halted, and most students are leaving Provo as soon as possible.
"It feels like a ghost town," said BYU men's volleyball setter Wil Stanley, a Honolulu native who was one of the few remaining students who stuck around. "The fieldhouse is empty. There's nobody in the parking lot. It's really weird.
"It's pretty quiet."
Sitake and his staff, along with other coaches on campus, are still working. They're still connecting with their athletes, and they're still recruiting.
It just looks different.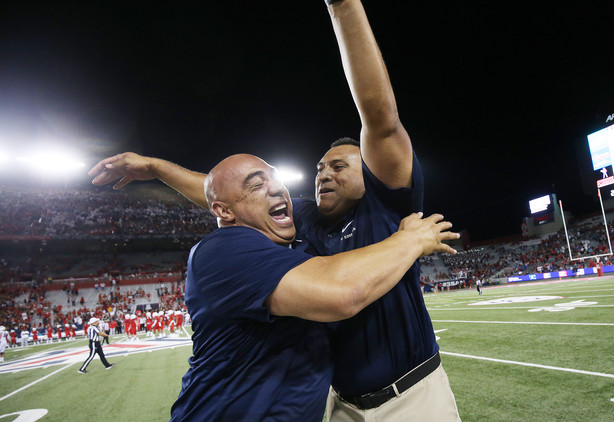 New recruiting personnel
Sitake's also doing it without a recruiting coordinator. Former BYU director of player personnel Alema Fitisemanu, a former Cougar linebacker, left the program earlier this month. He's currently working as a consultant for the Manuia Group in Cedar Hills, according to his LinkedIn profile.
In his absence, Sitake promoted Jasen Ah You to fill the role of recruiting coordinator on a permanent basis. The father of BYU linebacker Chaz Ah You will work in conjunction with BYU community relations coordinator Jack Damuni and director of football operations Jon Swift in recruiting.
"Jasen's done a great job," Sitake said. "We've modified it to put him and Jack Damuni to have a heavy responsibility in recruiting. They'll oversee everything, and the assistant coaches and myself will have a hand in it, as well.
"We were looking to get him and Jack more involved, and I think it fits perfectly."
Also on Sitake's workload is the presumption of resumed normalcy on campus. BYU announced this week that it would host online courses through at least spring term, and the academic fallout of an all-online coursework at colleges around the country could have an impact on his players — specifically transfer and junior college students hoping to join the football team by this summer.
"It's going to be a bunch of adjustments from everyone," Sitake said.
More adjustments will come at BYU than other colleges, as the university's sponsoring institution, The Church of Jesus Christ of Latter-day Saints, brings home thousands of missionaries early.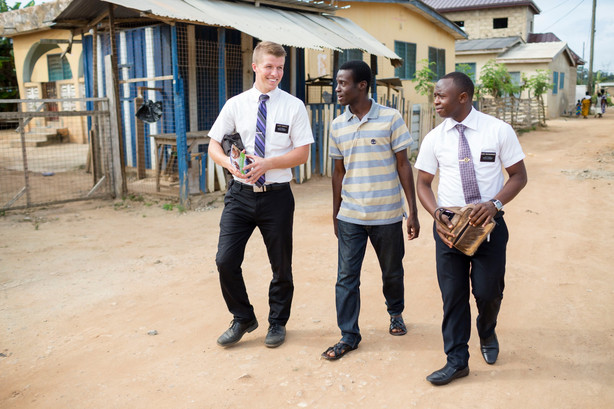 Un-mission bound
The church recently brought around 1,600 missionaries to Utah via charter flight Sunday night, and some of those set to return or end missionary service early included prospective BYU athletes. Incoming kicker and punter Cash Peterman, a high-profile specialist from Arizona's Chandler High, recently returned and has already started booting 61-yard practice kicks, to name one example.
Sitake said BYU had 47 missionaries out serving prior to the church's ongoing attempt to bring those in high-risk areas for COVID-19 back home, and added incorporating any early returnees back into the program will likely come on a case-by-case basis.
"We've asked players coming home from missions to have some patience and understanding in knowing the situation," he said. "I think keeping a line of communication open is important for us.
"The scholarship numbers are always an issue when you're dealing with missionaries. This is just another adjustment you have to make."
Whatever adjustments are made will pale in comparison to the potential scale of the public health crisis that most experts agree would've likely hit the United States had no precautions been taken. Sitake understands, and so do his players — many in a profoundly mature way.
"The sense of gratitude from our players has been really impressive to me," Sitake said. "Imagine a young college kid being reminded of what's important in life, and why they are in college. I think this is going to motivate them a little more.
"It's been cool for me, as a head coach, to witness. I'm so grateful to get to coach these kids."
×
Related Stories