SALT LAKE CITY — One Utah surgeon said he feels it's "outrageous" that some hospital groups are not postponing all non-urgent, elective surgeries during the COVID-19 pandemic.
Dr. Ray Price works at both Intermountain Healthcare and the University of Utah Hospital. While he's quick to say his opinions are his own, his opinions were strong.
"I think 'outrageous' is a good word," Price said.
Last week, Jerome Adams, Surgeon General of the United States, urged hospitals to postpone elective surgeries to conserve medical equipment, which is in short supply. It's also impossible to maintain social distance when doctors, nurses and a patient are crammed into an operating room.
That set off a kerfuffle in the medical community. Some hospitals agreed and hopped in line, while others pushed back.
The American Health Association fired off a letter saying they are "concerned" the recommendation is too broad.
"We agree that the crisis as it develops may require the curtailment of the least critical or time-sensitive hospital services, but any curtailment must be nuanced to meet the needs of all severely ill patients," the letter read.
AHA officials added some elective care is "time-sensitive" and "medically necessary."
But Price said he wonders whether the decision by some hospitals to proceed with some elective surgeries is influenced by economics.
"Not doing elective cases will have a major impact on the bottom line for many hospitals," he said. "Do the right thing for the health of the community."
"It is going to affect people's bottom line and people's revenue," said Dr. Stephen Fenton, a pediatric surgeon at Primary Children's Hospital, where elective surgeries have stopped.
He said without question, it's a financial hit to the hospital. Still, he believes it's the right thing to do.
"The enemy is at our gates and the only way that we're going to be able to combat it is to do it together," he said.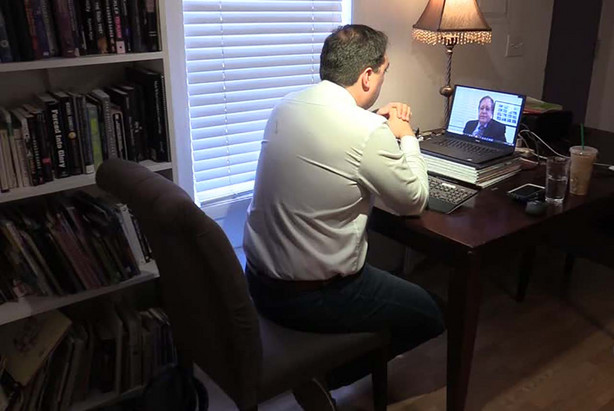 In Utah, both University of Utah Health and Intermountain Healthcare have publicly stated that all non-urgent elective surgeries have stopped.
A representative for Steward Health Care, which runs the Jordan Valley Hospital group in Utah, said they are following guidelines from the Center for Medicare and Medicaid Services.
"During this pandemic, Steward Health Care remains committed — and able — to meet the essential, ongoing health care needs of its patients," a spokesperson wrote. "Our responsibility, in consultation with our physicians and clinical professionals, is to determine how to most effectively care for COVID-19 patients while continuing to provide exceptional care to our communities and keep patients healthy and well."
During a press conference Sunday afternoon announcing the first COVID-19 death in Utah, a representative for HCA MountainStar, which operates eight hospitals in Utah, including St. Mark's Hospital, said they are also following federal guidelines on elective surgeries.
Guidance from CMS suggested some elective surgeries continue as planned at the doctor's discretion – for example, a knee replacement if there could be future problems for the patient by waiting.
×
Related Stories