HERRIMAN — Major League Rugby will not return for the 2020 season.
After playing just a month of the rising rugby competition's third season in North America, the eight-team league whose headquarters are in Salt Lake City has finalized a decision to cancel the rest of the campaign, the Utah Warriors confirmed to KSL.com Wednesday night.
The league is expected to announce the cancellation Thursday morning.
Major League Rugby suspended operations last Thursday, following in the wake of several other major and minor league sports organizations, the morning after Utah Jazz center Rudy Gobert's positive diagnosis for COVID-19 was the first step toward shuttering the NBA for "at least 30 days."
"After discussions with all clubs, we have determined that the decision to suspend our season is in the best interest of our community, fans, players, officials and staff," MLR commissioner George Killebrew said last week in a prepared statement.
But with the recent travel and quarantine recommendations imposed upon the country, playing out the remainder of a campaign where more than half of the league's players are internationals seemed untenable, according to one person with knowledge of the negotiations.
The Utah Warriors have players from Australia and New Zealand to Samoa and Tonga to South Africa, in addition to several Utah-born players, as well.
That forced the league's hand Wednesday night.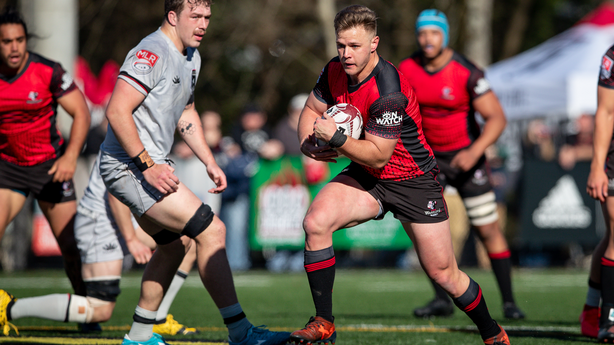 Major League Rugby is determined to return for the 2021 season, multiple sources told KSL.com, although the league's national broadcast deal with CBS Sports was set to expire at the conclusion of the 2020 campaign. How that deal is adjusted or amended is yet to be determined.
For the Utah Warriors, who play at Zion's Bank Stadium in Herriman, the cancellation comes before having a chance to play a single home game. A member of the league since MLR's inaugural season, the Warriors were scheduled to host the New Orleans Gold last Friday, March 13, in a match broadcast on KMYU and KSL.com, but the match was postponed in light of the coronavirus pandemic.
"While it was a difficult decision to cancel the remainder of the season, it was the right call," Utah Warriors general manager Kimball Kjar said. "We want to do what's best for our athletes and staff. We're going to turn our attention to 2021 and focus on building on the success we had this year. We want to thank our fans and sponsors for their support during this challenging time."
The club finishes its third season with an overall record of 2-2-1 with the final match ending in a 33-31 extra-time win at Seattle on March 7.
"All I'm doing right now is focusing on 2021," said Chris Latham, the former Australian star and first-year head coach of the Warriors. "I am 100% committed to next season and can't wait to get back and get started.
"Although we didn't get to play our full schedule this year, we learned a lot about each other as a team, and I have every confidence that we'll be challenging for the Cup next season."
×
Related Stories