Estimated read time: 4-5 minutes
This archived news story is available only for your personal, non-commercial use. Information in the story may be outdated or superseded by additional information. Reading or replaying the story in its archived form does not constitute a republication of the story.
SALT LAKE CITY — Where were you when the earthquake happened? Well, I was somewhere you probably wouldn't want to be: the bathroom. I'll tell you one thing: When you feel movements that aren't your own while you're, you know, taking care of business, it is a little unsettling.
Like many of you, I couldn't help but think that this was the end. You know, first a pandemic that keeps you in your home, and now the earth is crumbling beneath your feet. It's enough to make you pause and spin in circles all at the same time.
For the past week since all of this has happened, that is exactly how things have felt. Life is on pause while at the same time spinning out of control. Yet, in all the peaceful mayhem, there have been great lessons learned that I'd like to share with you.
Preparedness is good
I'll admit that there were things I didn't have in spades when the social distancing measures were put in place — namely toilet paper, flour and sugar. I mostly blame my kids for making chocolate chip cookies daily and my toddlers for acting like cats and absorbency testers each time they come in contact with a roll of toilet paper. For the most part, however, we were prepared for a couple of weeks or more if we needed to feed ourselves during a quarantine — and creative enough so we could avoid standing in line to be rationed TP.
There is more than one way to clean a behind
That's all I'm gonna say about that.
It's all fun and games until the 'at home learning' emails start flooding in
I'm not gonna lie: When it was announced that all school activities, including school itself, were canceled, I yelled out a "ye-haw!" that could be heard throughout the greater southwest area. I love having my kids home with me and being given permission to keep them home for two weeks was the best news I could have asked for. We played a lot of basketball on our driveway, jumped on the trampoline, longboarded in the church parking lot, hiked to the top of a local mountain, among other things.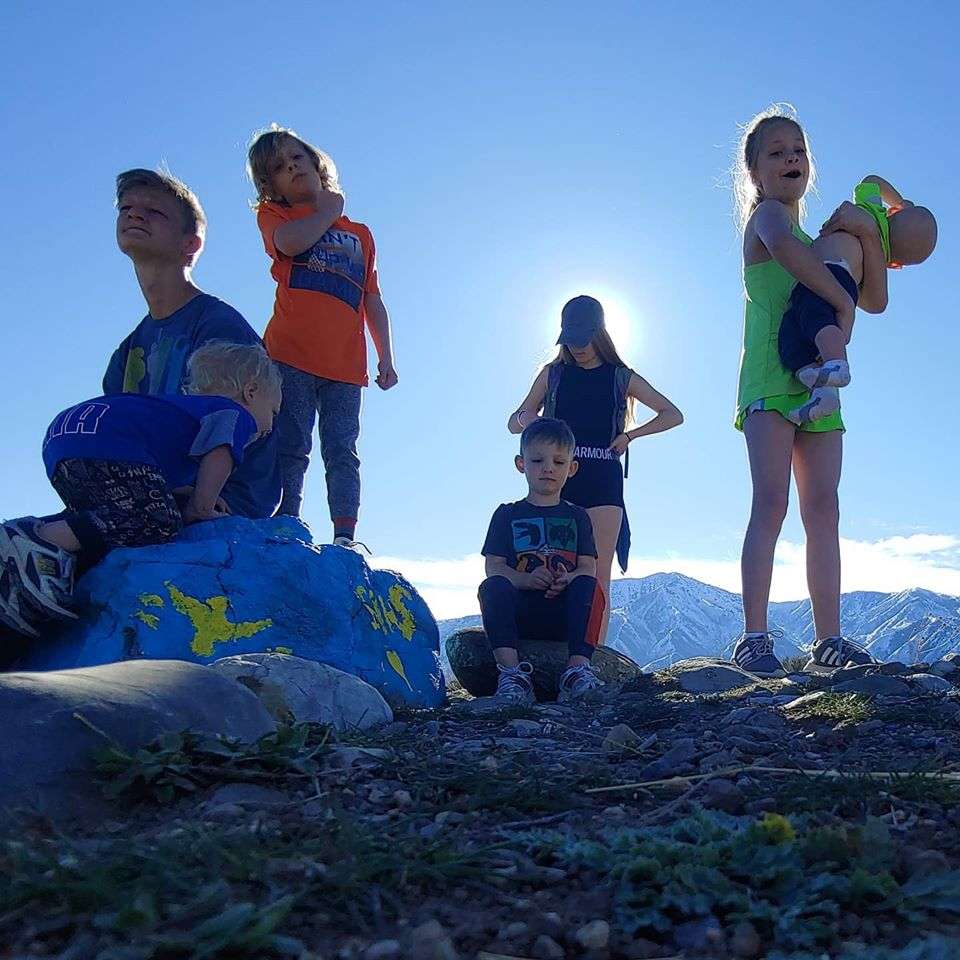 Then, the teacher emails came flooding in and I realized that school was still in session. Then, I died a little inside.
Teachers work really, really hard
Before you curse me for taking time during the school day to play with my kids, I do understand the importance of education. My husband is a middle school teacher and has not had the luxury of joining our fun while he works hard to figure out distance learning. He has spent countless hours preparing lessons and is currently on a conference call with the IT guy at his school trying to relearn how to teach students. He is not getting a break, like, at all.
This can be a scary time for kids
For the most part, my kids have been fine, but there are times of uncertainty for some. We've had great heart-to-heart talks about how holding hands and kissing spread germs — and possibly even the thought of doing so could cause a virus to enter their bodies.
Just kidding.
All jokes aside, this is serious business
I'll admit that I've had a good laugh at toilet paper memes, pictures posted of makeshift face masks and hazmat suits. I've made my own doomsday playlist on Spotify that I play intermittently throughout the day to keep things light and a little heavy around the house.
All jokes aside, being sick is no joke. Even if this virus could present itself as a common cold with flu-like symptoms, remember back to the last time you were sick. You were probably miserable for a day or several days. Maybe you missed work and received a dock in pay. Maybe your kids got sick and had to miss school, or were bedridden. Perhaps during your time of illness that you were sure you would recover from, you decided not to visit grandma and grandpa or your new baby cousin because you knew it would be harder for them to recover from. The same applies here.
The spread of sickness is real. Social distancing during this time of calm unrest is well worth the inconvenience. And earthquakes are quite frightening no matter where you are when the earth starts to crumble.
What lessons have you learned over the past week that you'd like to share? Let us know in the comment section.
More from Arianne Brown:
---
×
Photos