SANDY — In response to COVID-19 concerns in their community, 15-year-old Isabella Eskelson, a freshman at Corner Canyon High School, and her mother, Christa Eskelson, made a Facebook group.
Created Saturday, the group has already gained over 4,000 members, each with the goal to come together as a unified community and provide for those in need of help.
"These are hard times and it is amazing how many people are coming together to look after one another," said group member Georgina Evans. "We all have friends and family who cannot find the supplies they need and here, people are coming together to resolve that. One person can truly make a difference in the world, look at what many can do."
Group members also hope to lessen the panic.
"I think it's also just making people feel a sense of relief themselves, and maybe feeling like they're not alone at this time, the last thing you want is to feel like you're alone," Christa Eskelson told KSL.com.
The idea came to Isabella when she noticed young families and seniors weren't getting what they needed to "escape from the virus."
"Not even people who are looking to stock up, but just people going about their normal daily lives," Isabella said. "Many people are living in fear right now."
So she decided to create a network to help those in need.
"The most Vulnerable of Our Society is getting Overlooked, and that's not something to be taken lightly," group member Catt Williams shared with KSL.com.
At first, the group was meant for just Utah residents. Then Isabella expanded the group's reach as she saw a need in other states. Now the group is filled with members from Oregon, Colorado, Wyoming and more.
Still, Isabella didn't expect the group to gain traction so fast.
Christa Eskelson wondered how they could find specific people who need help with shopping and are really worried about the virus. She said she was thankful for social media.
"You're at least able to start a group like this to quickly start connecting people all over, and getting the word out like: Hey, check on your elderly. Check on your neighborhood," she said.
Already through the group, Isabella and her mom have personally been able to drop off food to lower-income families and medical supplies to older people's homes who need extra help. Isabella's grandmother, Yvonne Eskelson, also helps with the efforts as a monitor of the Facebook group.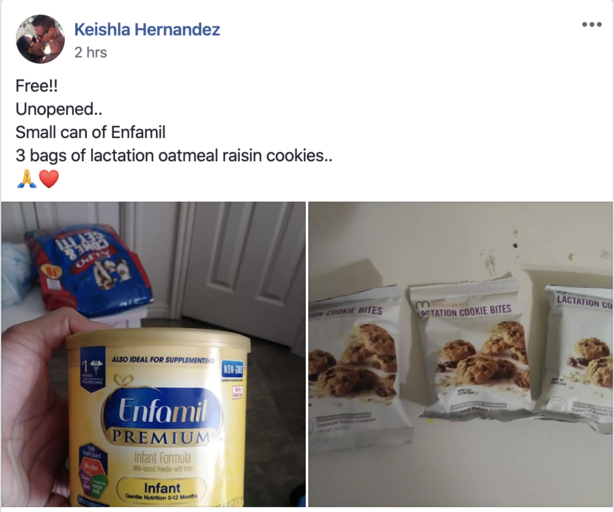 Many other group members are offering their help and sharing their needs.
"Although I don't have anywhere near a large stockpile of the necessities right now, I would still love to share and help those in need, however I can," said group member, Kayla Rose Wagstaff.
More group members are able to get the assistance they need, including group member Nancy Montoya. quot;This is great. I am a disabled senior and I had someone reach out to me since my only transportation is my wheelchair," Montoya posted. "God bless everyone for helping each other!!"
From Isabella's Facebook group, more community groups are branching off to take care of the needs of their specific town or county.
According to Isabella, her family has always been involved with charities and nonprofit work. At age 12, Isabella even started her own animal rescue.
"My parents have always raised me to take care of others," said Isabella. "I guess I just grew up with a passion for that, and growing up I always loved animals as well."
Right now, Isabella said it's important to stay close to the community and share concerns with each other.
"There are so many different people who are fragile right now," Christa told KSL.com. "I think it's the least we can do to listen to what they're asking us to do."
Many see the precautions taken as an overreaction, Christa Eskelson said. She asks everyone to stop and think of themselves as part of a community. If anything, this will bring families closer together, she said.
Isabella said she knows this will pass with time but asks everyone to be respectful to others, limit face-to-face contact, try not to panic and "give each other space."
"I'm just happy we have been able to help our community and connect people," Isabella said. "I know it can be really hard to find at times, but even seeing small things like this come together kind of puts your faith back in humanity. At least that's how it is for me."
×
Photos
Related Stories