SILVER SUMMIT — Utah's Division of Wildlife Resources is investigating the poaching of six bull elk in the area north of Park City and asking for the public's help.
Each elk was found with a .22 caliber rifle wound, "a small-caliber which would have led to a slow, painful death for these animals," according to John Nowoslawski, a Silver Creek resident who is part of a group offering a reward for information, as is the DWR.
According to a press release from the state's Division of Wildlife Resources on Friday, it's estimated the elks died sometime between Dec. 20, 2019, and Jan. 15 of this year. Utah's hunting season for elk ends in November, placing the time of the elks' death outside of hunting season. No meat or antlers were missing from the animals.
Later, DWR removed the elks' antlers and will process the rest.
"Interviews are being conducted, officers have collected quite a bit of evidence," Lt. Chad Bettridge from the DWR told KSL.com. "Officers are working hard to figure out what happened here."
The elk are well known to the surrounding community. Traveling in groups of 13 to 15, the bachelor herd was "hard to miss," according to Summit County residents.
DWR got involved after several locals noticed some bull elks missing. Brandon Shea, a resident of the area shared a post on the Nextdoor app to alert neighbors of the concern. Shea's post included details of him finding the fifth poached elk while snowshoeing near his home behind the Bitner Road Fire Department.
"It's hard to gather words for this because we are all mind-blown. Now my 6-year-old (will) know the devastation a poacher can cause," Shea expressed in his post. "It's super sad."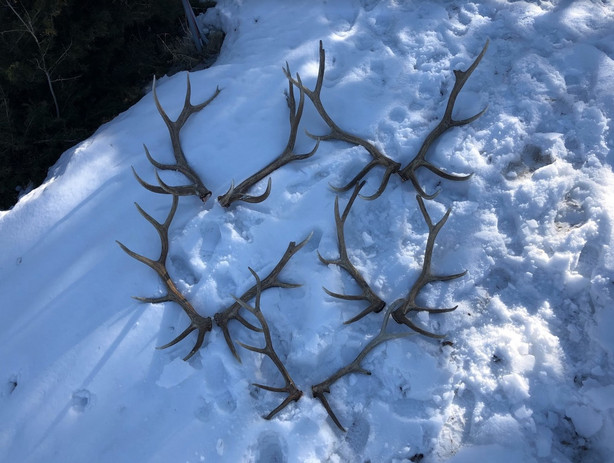 "Any hunter will tell you it's not exactly hunting season right now," said Nowoslawski. "This senseless slaughter must receive justice."
Nowosławski started a GoFundMe* page with his neighbor Andrea Buchanan to provide an extra incentive for information. Funds will go to whoever gives clues that lead directly to the arrest and conviction of the poacher or poachers.
"Money talks," Nowosławski told KSL.com.
Since Friday, the page has raised over $14,000, surpassing the original goal of $10,000. Nowoslawski also shared with KSL.com that some tips have already come in.
"I think it speaks to the fact that the community here really cares about this and if you poach here, we're going to come after you," Nowoslawski said.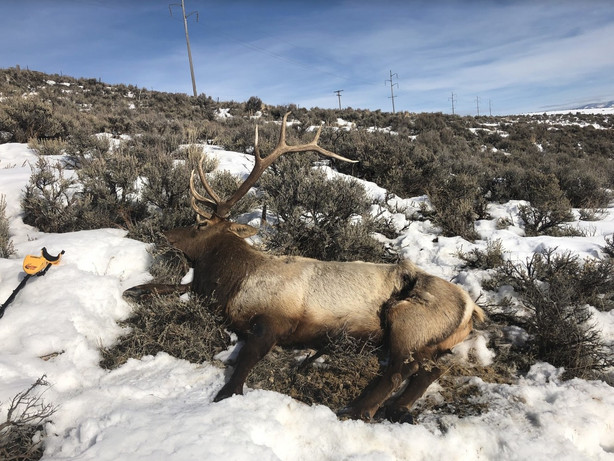 Bettridge said the DWR is also seeking the public's help. Through their reward system, separate from Nowoslawski's Gofundme, a monetary reward or hunting tags will be eligible to someone who provides information that can lead to the prosecution of the incident.
Poachers in the state of Utah can be convicted of a third-degree felony for wanton destruction of protected wildlife, which could lead to potential jail time and heavy fines, Bettridge explained.
The DWR asks anyone with more information to call the UTIP Hotline at 1-800-662-3337.
---
*KSL.com does not assure that the money deposited to the account will be applied for the benefit of the persons named as beneficiaries. If you are considering a deposit to the account, you should consult your own advisers and otherwise proceed at your own risk.
×
Photos