CEDAR CITY — It's a bright and balmy Saturday and kids decked out in hockey gear are fighting for a puck at the Glacier Ice Rink adjacent to Cedar City's lake. The outdoor rink has been a popular winter draw since it opened in 2013.
Those who oversee the rink say it serves 18,000 recreational skaters, more than 300 recreational league youth and adult hockey players, and more than 100 children enrolled in classes that teach skating over three months of operation. It's also home for the SUU club hockey team.
But even with its success, Dallin Staheli, general manager of the rink and president of the nonprofit that runs it, says it's in danger of closing because its contract with the city is set to expire soon and he believes the city will go in another direction with the space.
"We've kind of gotten the indication that — more than likely — the city's interest is to get rid of the ice rink and put basketball gyms in this location," he said. "The future of the rink is quite in jeopardy at this point."
He's now fighting back because there isn't another rink that offers similar programs anywhere between Provo and Las Vegas, which means those who use the rink now will either have to travel more than 150 miles to find a similar rink or give up ice skating programs.
"If we lose this rink, we lose everything to do with skating, ice sports; all of that," Staheli said.
The business's contract ends in 2021, according to Tyler Romeril, the city's attorney. He said Staheli and others who oversee the rink had begun talks about building a permanent location on that site; however, those plans fell through.
The project was estimated at more than $5.5 million. The Cedar City council debated giving the rink $2.85 million toward a permanent location during a September meeting and ended up approving $1.5 million toward the project. The rink has struggled to find the remaining money needed.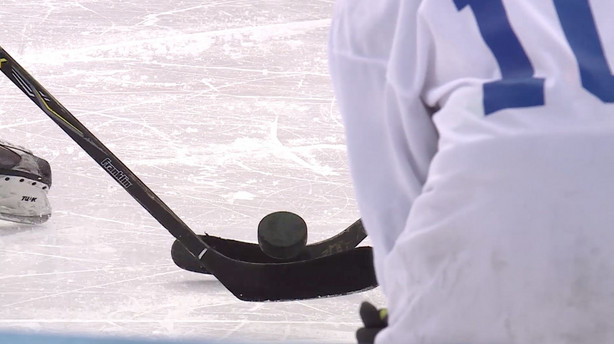 Romeril added that the city council has voted to likely build permanent gyms in that location at some point after the ice rink contract ends. The nonprofit would likely have to find a new location if it did secure the funds for a permanent building, he added.
At this point, Staheli believes the only thing that could save the rink is for city officials to "have a change of heart" and let the rink remain in place, or to help the nonprofit that runs it get a new location. The rink's 2019-2020 season is nearing an end and Staheli hopes to have a 2020-2021 season. After that, the future of having a rink in Cedar City is up in the air.
"Families and children and everyone: this rink supports all of them," Staheli said. "It's unlike every other sport, where the high schools have facilities for high schoolers. The college has facilities for college players, The (city) has facilities for youth. If the rink goes away, it goes away for everyone, 100%."
Contributing: Marc Weaver, KSL TV; Emerson Oligschlaeger, KSL
×
Photos