Estimated read time: 3-4 minutes
This archived news story is available only for your personal, non-commercial use. Information in the story may be outdated or superseded by additional information. Reading or replaying the story in its archived form does not constitute a republication of the story.
EPHRAIM — Father-and-son team Dustin and Davis Hansen have created a graphic novel for DC featuring a main character with dyslexia.
Dustin Hansen has received international acclaim for his work in the video game and toy industry over the past 25 years. He is also the author of "Game On!" — a gaming history for teens. Telling stories visually has always been a huge passion of his, so his debut graphic novel "My Video Game Ate My Homework" was only a matter of time.
His son Davis has been involved with Dustin's work ever since he brought the then-13-year-old into EA to help with a project. Eight years later, Davis helped his father with the color work and brainstorming for this project.
Both father and son have struggled with traditional education, and Dustin has dyslexia, which can make reading and book learning difficult. This book is their effort to reach out to students and kids who have a hard time learning.
Dewey Jenkins, the 13-year-old mechanically-minded main character, has one last chance to save his grade in science and avoid summer school by putting together an incredible science project. But when a VR gaming portal sucks up his project, he has to tackle his dyslexia to try to get it back.
Along with creating a main character and hero who has dyslexia, they also designed the book with people with learning disabilities in mind. They used lower contrast with the words on the page, more linear sightlines, and even emojis rather than words for one character.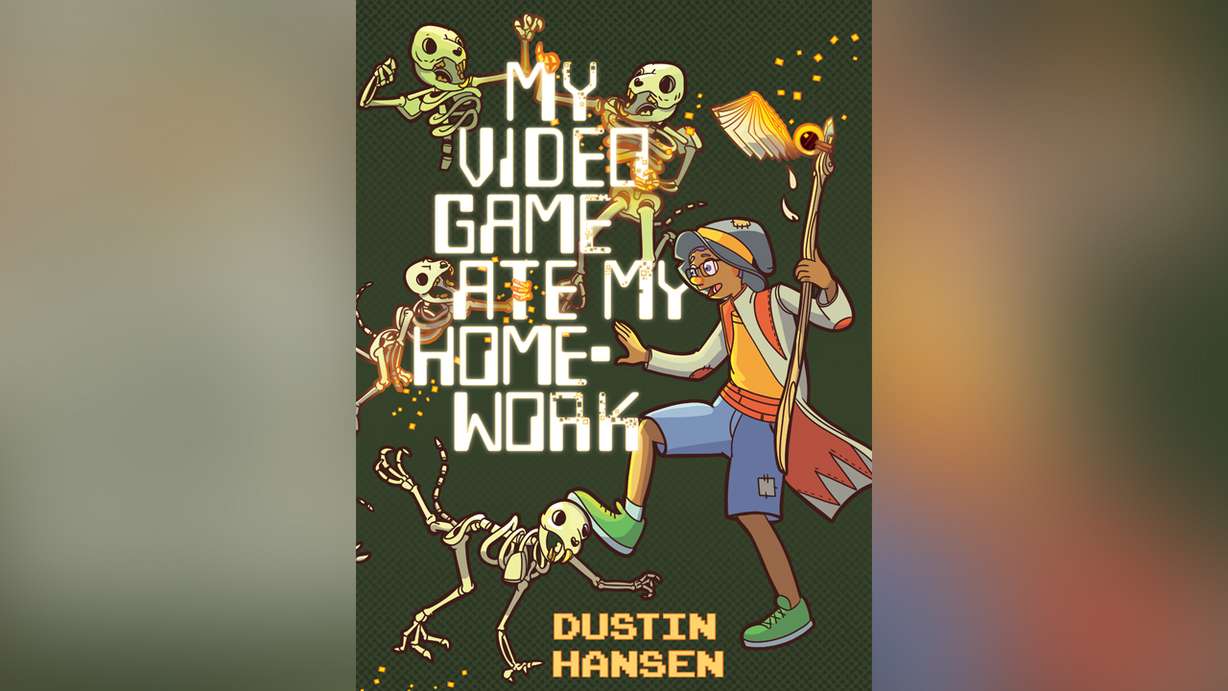 "DC was really accommodating," Dustin said. "(They) allowed experimentation with colors and contrast. … They're always trying something new and branching out to find new characters. Being able to jump into the DC universe has been so fun."
Dustin tested the book on himself and with elementary school children with dyslexia to make sure he was meeting the needs of children with reading disabilities.
Davis has ADHD, and breaking up the blocks of text in the graphic novel helped him to better concentrate on the story. He sees himself in the struggles of the main character. One way he decided to help tell the story for people with a hard time reading was through color.
"An important thing with color is the color story — dark and intense parts in dark and intense parts of the book," Davis explained. "If you flip through the pages, you can see the overall tone of the book shift as the story changes."
At one point in the book Dewey, the main character, is trying to read something in a crucial, tense moment. His twin sister, Bee, tries to step in and do it for him. Dewey is able to communicate his frustration and, instead, they decide to work together — him reading with her support.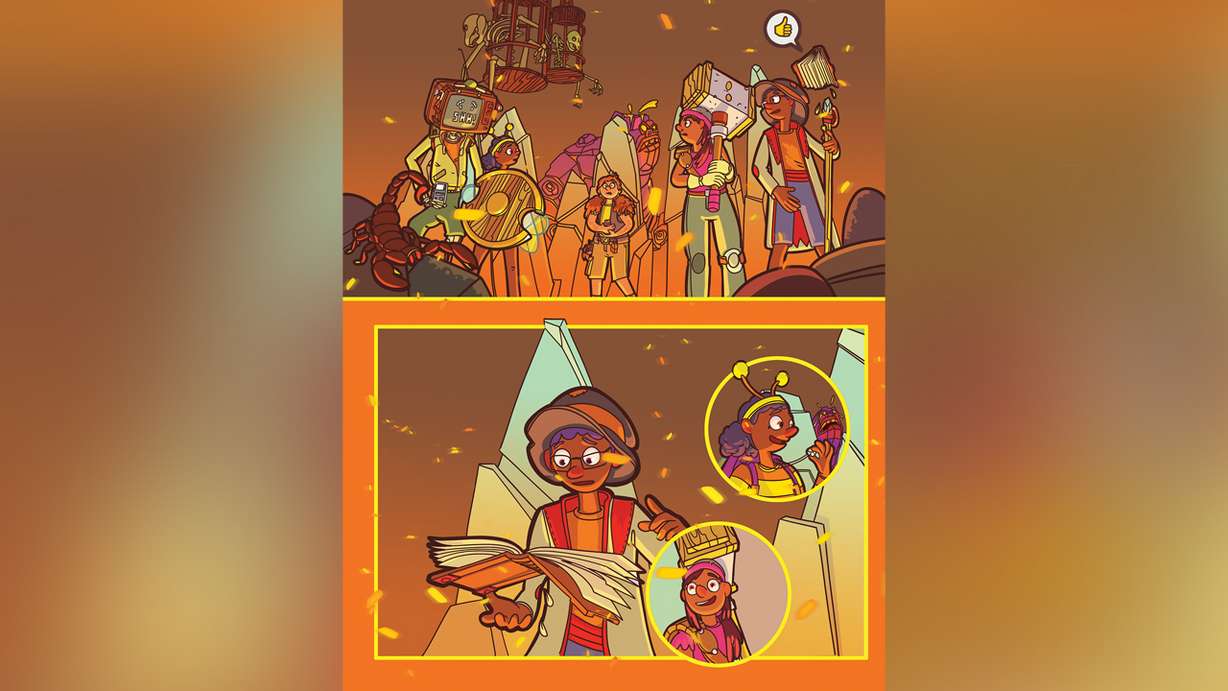 "What my big takeaway there is: If you're working to help someone with a disability, the important thing is if you start putting the word 'we' in there, it puts you on a cooperative plane," he said.
The idea came from meeting with a family who had a daughter with a pronounced speech impediment. At one point, she looked up at Dustin and said, "We can do hard things." He used this for the theme of the book.
"This little girl understood that working with other people gave her the ability to do more than she could on her own," he said. "Dewey is definitely the hero, but really they're all heroes because they work together."
"My Video Game Ate My Homework" will come out in April and can be preordered at DCComics.com. There will also be a launch event at The King's English Bookshop in Salt Lake City on Saturday, April 25, from 2-4 p.m.
×
Photos
Related links
Most recent Uplifting stories