Estimated read time: 12-13 minutes
This archived news story is available only for your personal, non-commercial use. Information in the story may be outdated or superseded by additional information. Reading or replaying the story in its archived form does not constitute a republication of the story.
SALT LAKE CITY — Rose are red. Violets are blue. Boy, have we got some love stories for you.
Valentine's Day comes once a year, but love and heartbreak know no bounds. For some, this day is a wonderful reminder that they are loved. For others, it's a deep cut emphasizing what they've lost or never had. We at KSL.com wanted to honor both.
To celebrate Valentine's Day, we asked readers to share their stories of love, heartbreak and recovery in 100 words or less. What we got was an overwhelming amount of emotional tales that show just how complex and magnificent love can be.
We hope sharing these stories will inspire you, make you smile, or help heal your broken heart, if that's the case.
Thanks to all of you who submitted your beautiful stories. Here is a sampling of your responses. Some have been edited for brevity and clarity, and the views belong to the authors.
Heartbreak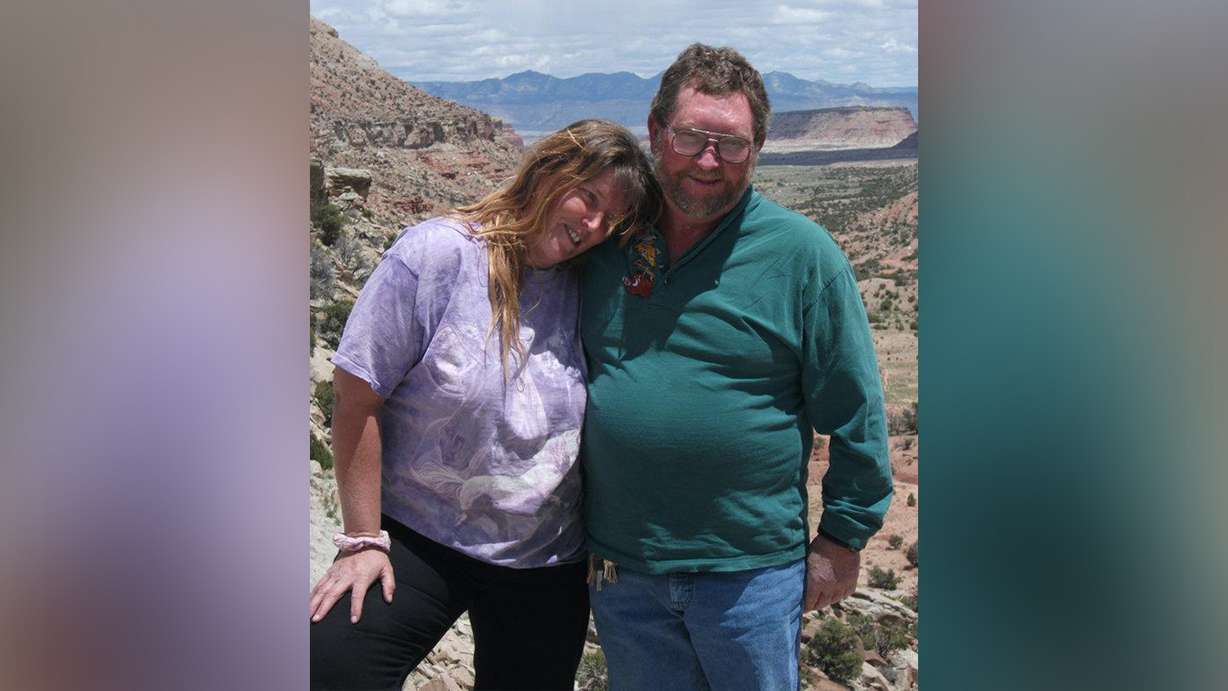 #windy_photo
My story of love and heartbreak began Feb. 13, 2012. My love of 11 years passed away from a sudden heart attack while driving. He was just down the road from our home. He was a wonderful man who took care of me and my children, and his loss was hard. I found out the next day, on Valentine's Day, that he had planned a surprise wedding for me. Instead of taking on his last name, I found myself giving him a last goodbye. I have not recovered, and these two days are hard for me each and every year.
—Windy Larsen
There are those like myself who were so in love with someone but because of past issues, we simply couldn't hold on. The heartbreak of coming home from a normal workday to a house full of boxes and a wife with a confused look on her face, trying to explain to me why she's doing this. We're now divorced. I'm broken and I still don't know the real reason she left. Everyone wants to say there are plenty of women out there for me. But even after a year, I don't want them. I wanted her.
—Jack F
Nine years ago, this Valentine's Day, my fiance took his own life. I relive that dreadful day every single year. Then, the man I was seeing last May passed away due to a heart attack. Love is beyond difficult when death is the outcome. I admire those that fight to stay together and win. I still believe in love, just maybe not for me.
—S. T.
Recovery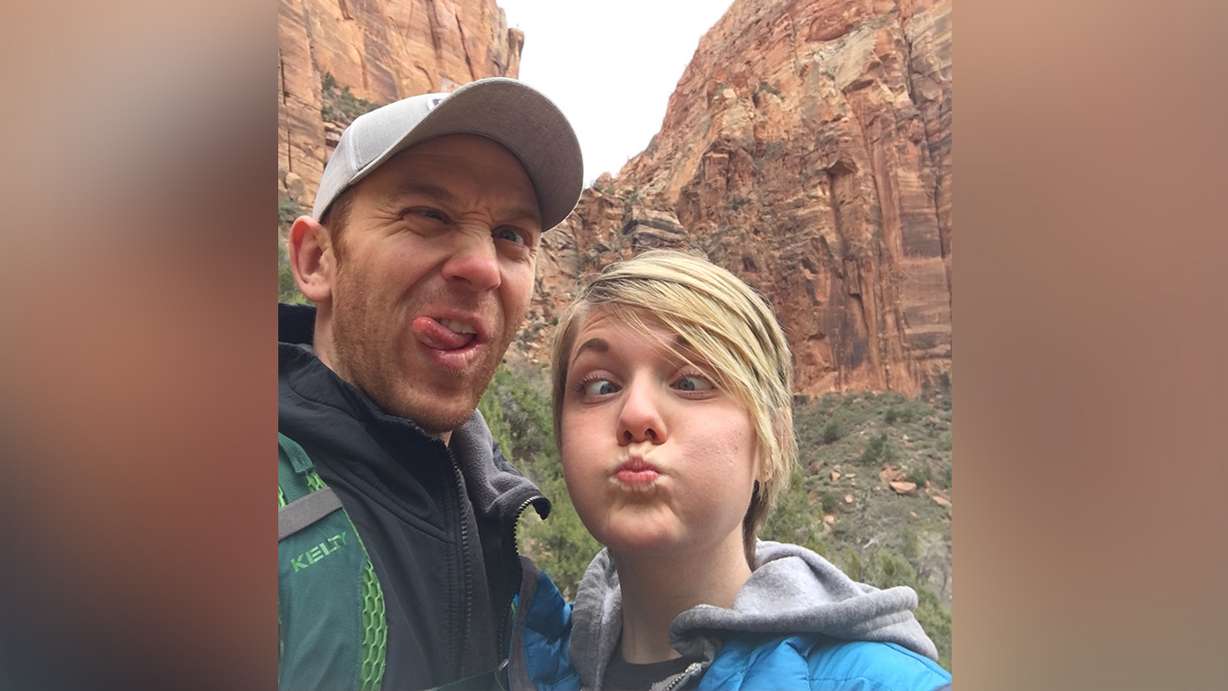 #Millie_Photo
I had an ex that made me feel worthless. I decided to write him a letter but not send it. I thought it was cliche, but I did it anyway. I learned a lot about what I wanted and deserved in a relationship. I was allowing him to still have power over me, even though we didn't speak anymore. I decided I wanted someone that would cherish me for who I am, not what he thought I should be. Two months after the letter, I met the man that is now my amazing husband! I got exactly what I deserved!
—Millie T.
After suffering through an abusive marriage, I took back my life and filed for divorce on Valentine's Day in 2005. One year later I met my true soulmate online and we got married four months later. We've been happily married for 13 years and are the proud parents of one amazing kid. There is life after heartbreak. Love can still be found. Never lose hope that your dreams can come true.
—Amy Shannon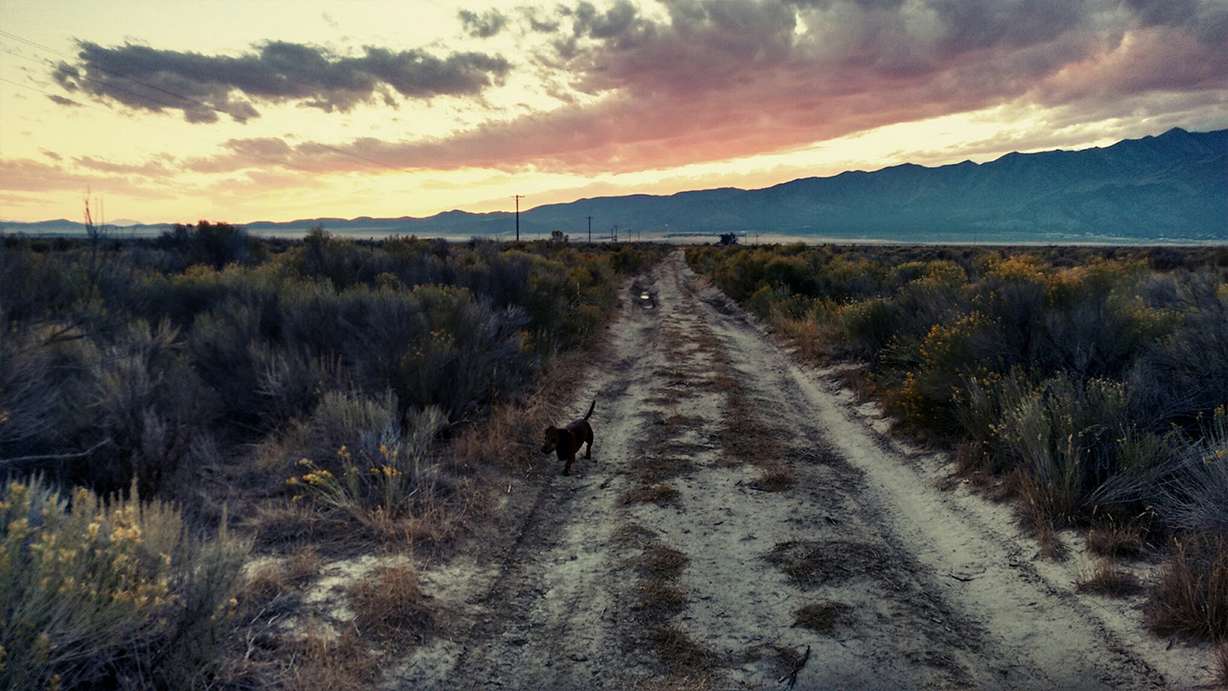 #Ravynn_photo
I was in a relationship for 8.5 years. I completely lost myself and all sense of individuality in it. It took me all that time to finally sever things. For a year, I focused on me. Every day was a discovery of what I wanted to do, what movies I wanted to watch, what food I wanted to eat. More than anything, my dog kept me sane. Each step we took out in the wilderness, I hurt a little less. Five years later, I'm happy with the love of my life. Most importantly, though, I got to know myself. Pain is a learning curve. Use it to your advantage.
—Ravynn
I was a single, working mom in 1987 when I met John. He married me and my 5 kids, then we had one of our own together. John gave 100% of his heart and life in loving and caring for us. On Valentine's Day in 2002, he died instantly from a pulmonary embolism. That night, instead of flowers and dinner with him, I was picking out funeral flowers and writing an obituary. After being widowed for 16 years, I married another wonderful man. Valentine's Day 2019 was special to me as I remembered John and loved Robert.
—Anita Geloff Judd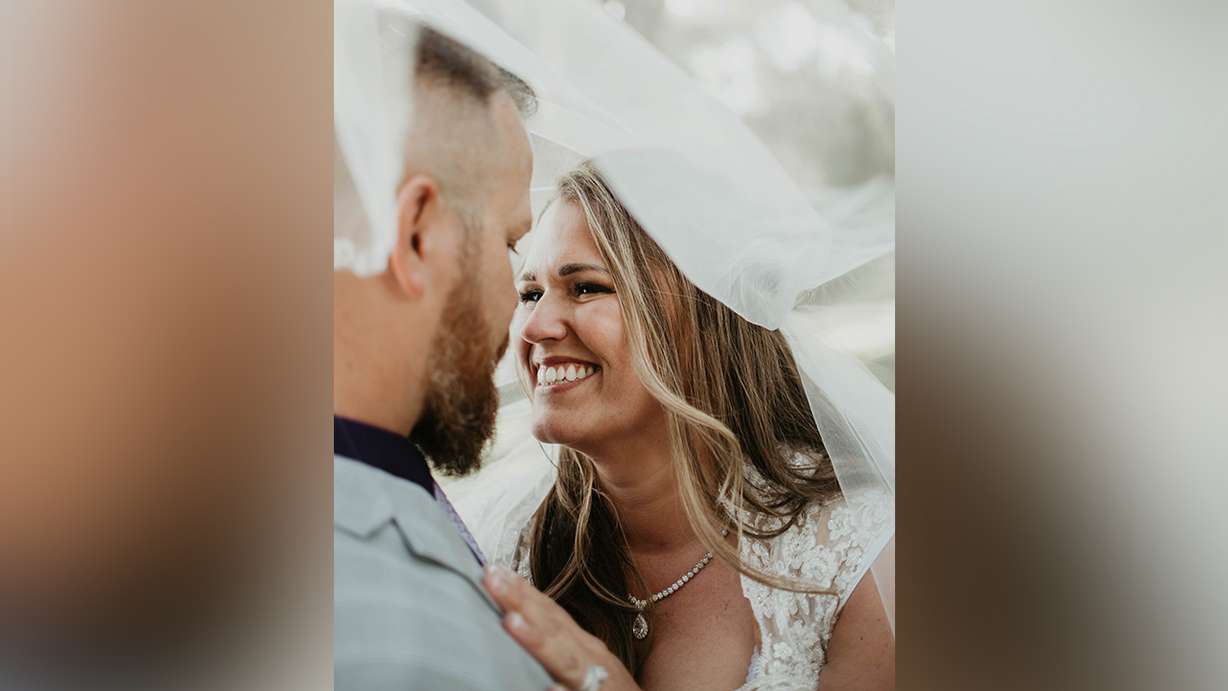 #Kimberly_Photo
In 2017, I got divorced from my longtime abusive husband. It was both a breath of fresh air and a stab in the emotional gut. I didn't believe I would ever find love again. In the fall of 2018, I began dating again and met the love of my life. Before meeting him I didn't believe two people could fit together so perfectly. I thought all the people who seemed so happy in their relationships were living a lie. I was so wrong! I married my knight in shining armor last year and I have never been happier.
—Kimberly Patterson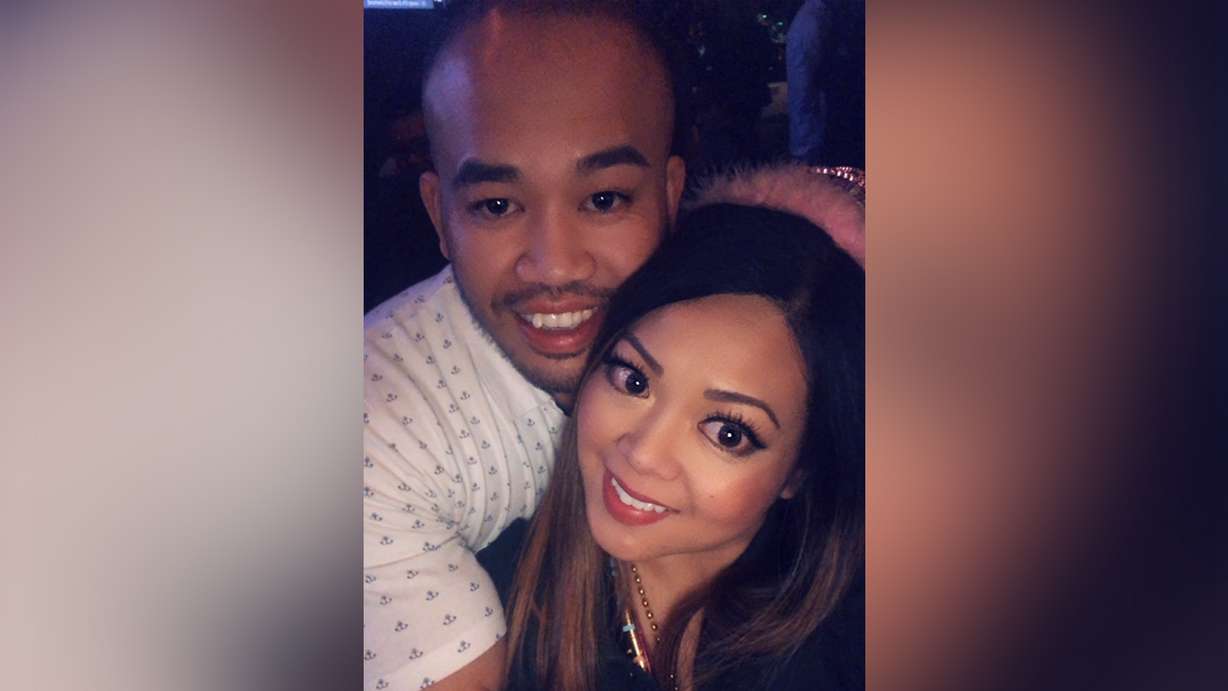 #Marry_Photo
I thought I was madly in love with my ex, until the day I found out he cheated. At the same time, my now husband was dealing with the death of his fiancée. Then we met at the gym and helped each other through the hard times. We leaned on each other and motivated one another, and during that time we fell in love. Four years have gone by since we married, and I would go through the pain and heartache again to have met the one man who's seen me in the darkest of times and lifted me up.
—Marry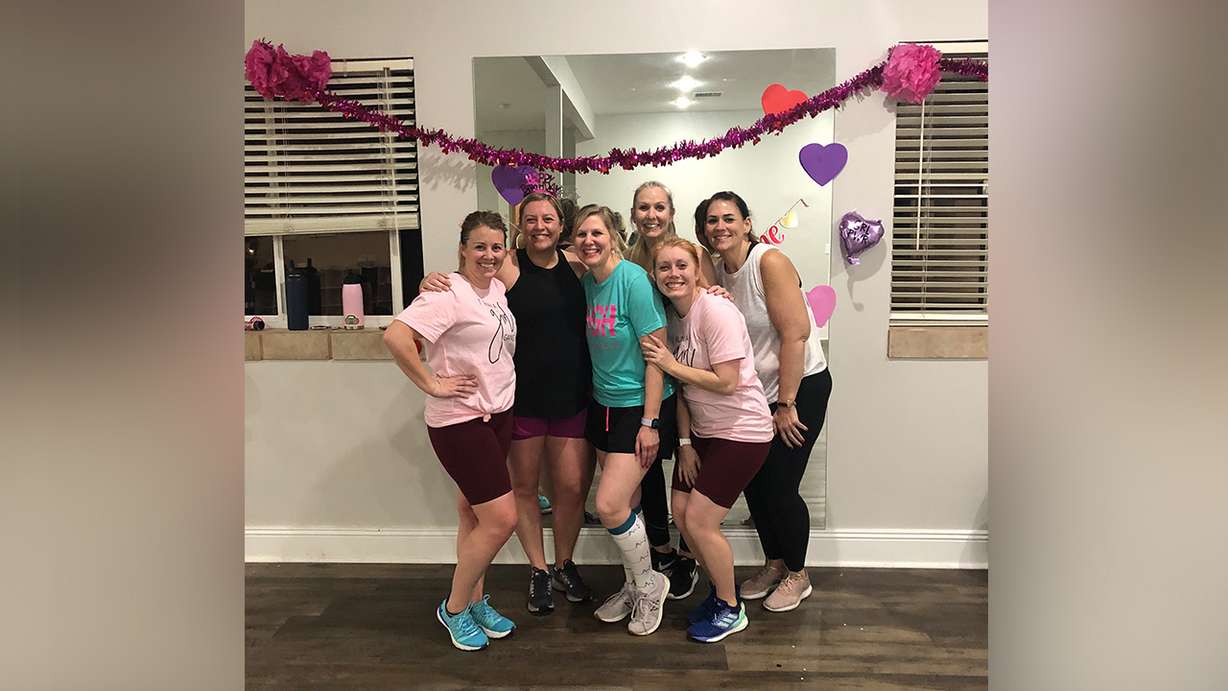 #Annalissa_Photo
After about five years of dating my boyfriend, I realized marriage wasn't going to happen. This realization obliterated my heart. Around this time, my friend invited me to a HIGH fitness class. Working out became a sanctuary for me. It was a place where I could release my anger and heartbreak. It was also a place where I could see my friends and be uplifted. It helped me find myself again. This Galentine's Day I am again working out with my crew! What better way to love yourself than to be with friends and do something that brings you happiness?
—Annalissa Rausch
Love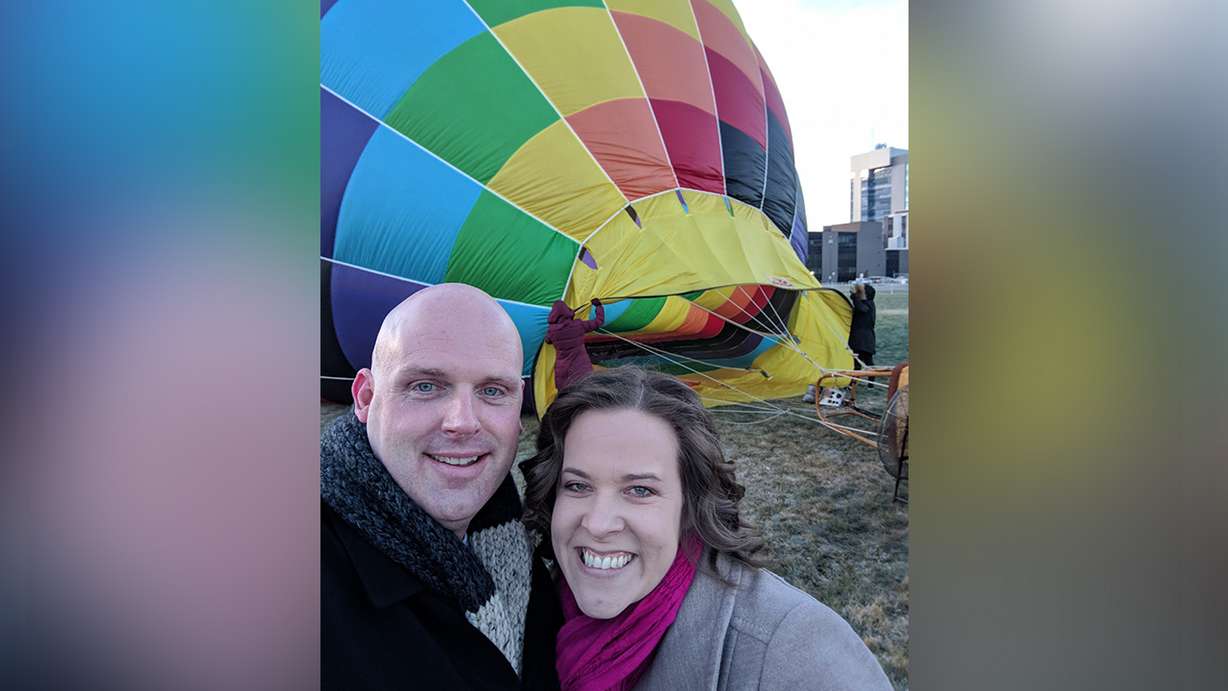 #Heather_Photo
Who knew that I would find my love story just down the hallway at work 12 years later? Working at the same elementary school, Ryan and I had interacted only "by chance." Finally, in 2017, with some pressure from a few match-making coworkers, he took me on my best —-and last — first date. My real-life fairy tale had begun! Eight months later, he proposed on a surprise hot air balloon ride with our friends and family cheering below! We are now married, with one baby and another on the way, and living happily ever after!
—Heather Green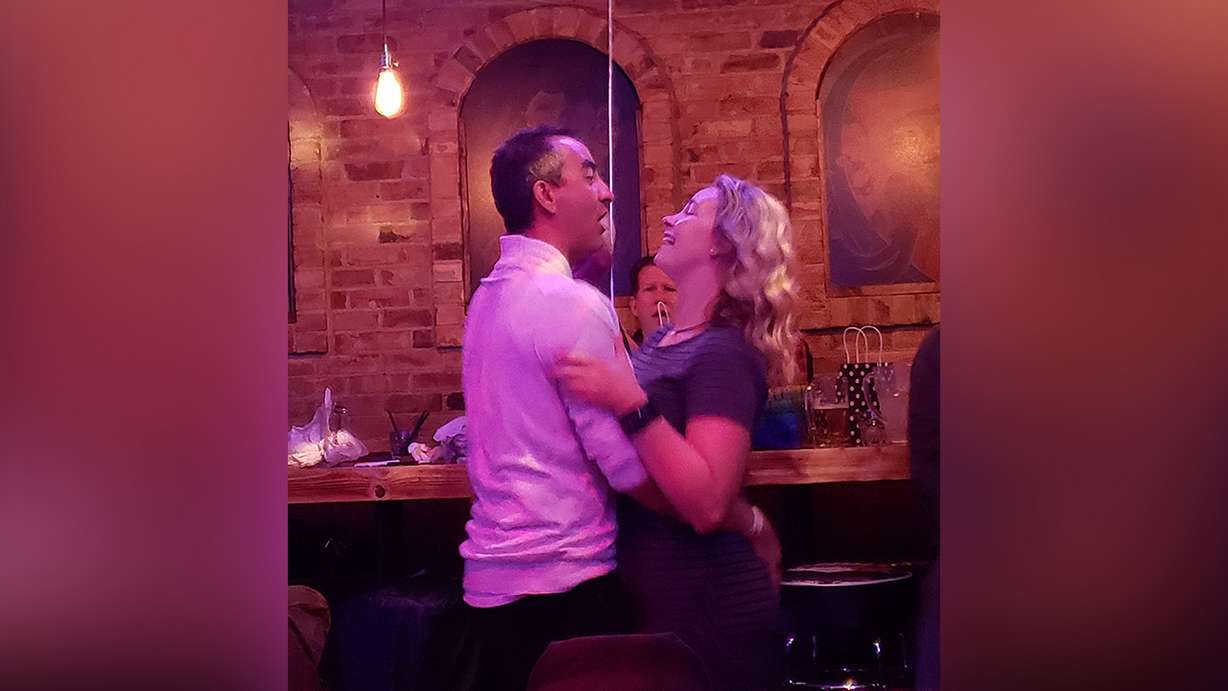 #Sunny_Photo
My boyfriend and I first met 22 years ago at college but never went out on a date. Whether he was too shy or I was too young, it just wasn't meant to be at that time. Nineteen years later, we both happened to be single and taking our daughters to the same cheer gym. I was lucky enough to have the planets align and enjoy a reconnection with him. Three years later, we now have a happy home with our four children and a rambunctious corgi!
—Sunny Smith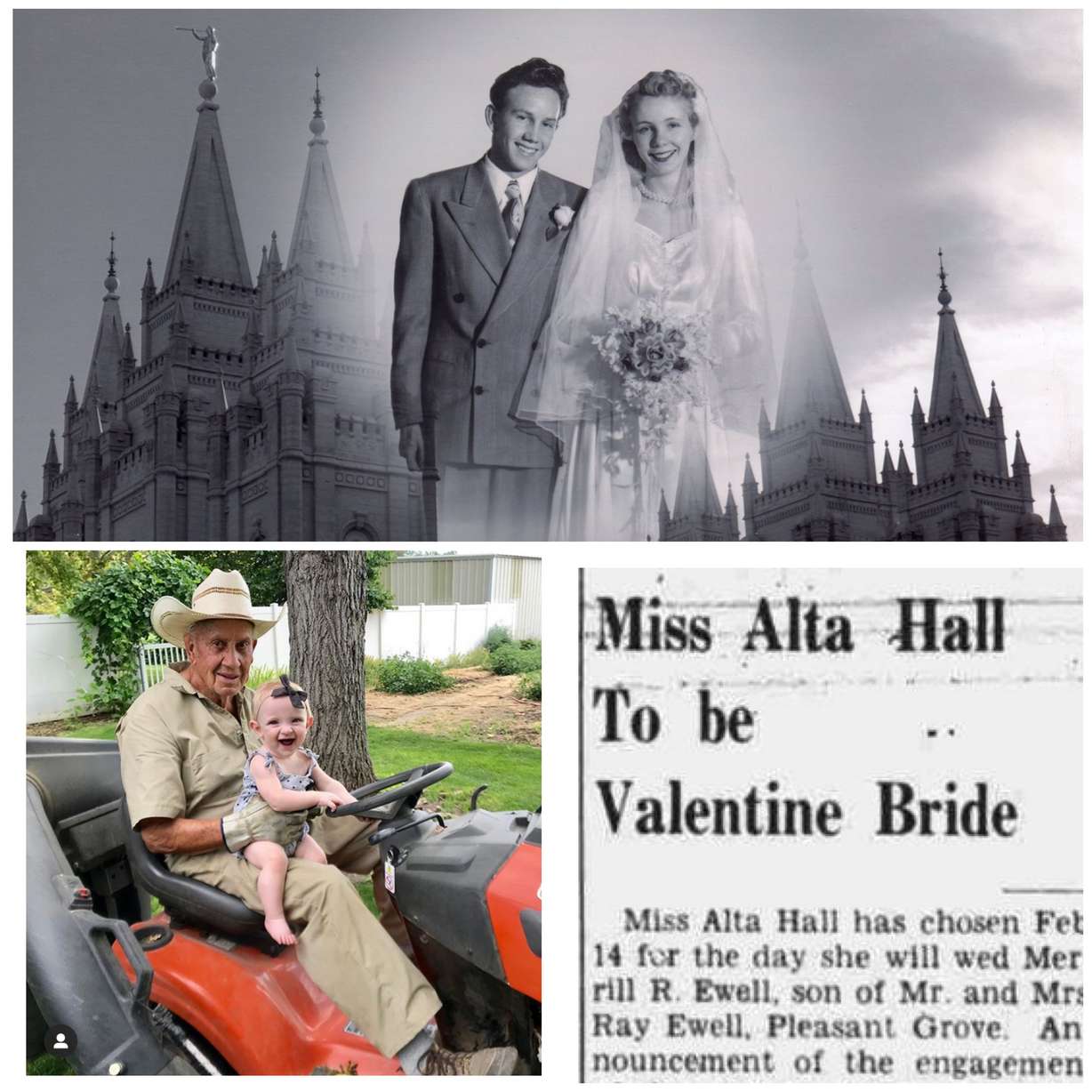 #Aly_Photo
My grandma Alta and grandpa Merrill have the most beautiful love story. They were high school sweethearts and married on Feb 14, 1950. Together they raised six kids, 37 grandkids, 76 great-grandkids, and three great-great-grandkids. In 2001, grandma Alta suffered a stroke. Her personality was never the same, but grandpa Merill still doted on her with so much love. In 2008, grandma passed from another stroke. Sweet grandpa has lived alone now for 12 years. He still loves to talk about his Valentine sweetheart and how he can't wait to see her again.
—Aly Hansen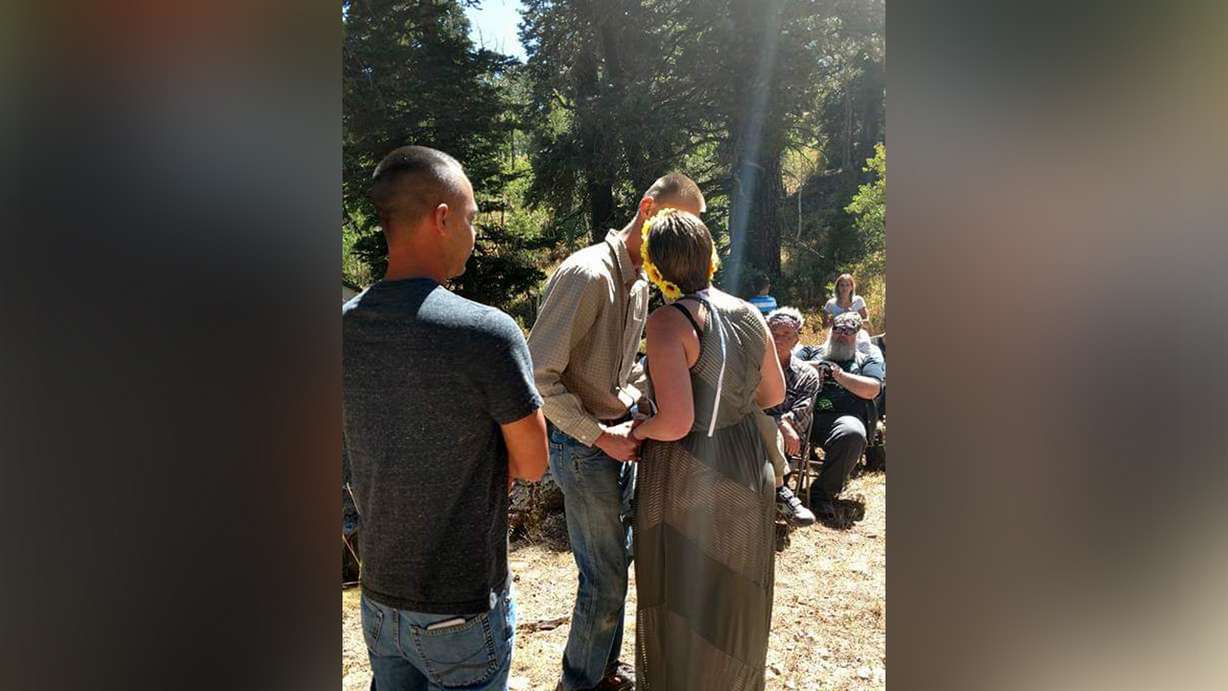 #Fiona_Photo
My husband and I met when we were 14 and 15 years old. We dated for almost a year before I broke up with him. In high school, I attempted to hook back up with him but he brushed me off. Four years ago, I came out of a very bad relationship and had to move back home. We got back in contact and he took me and my boys in. We'll be celebrating our 4-year wedding anniversary this September. Proof that if it's meant to be, it will be, even after many years apart.
—Fiona Jacobson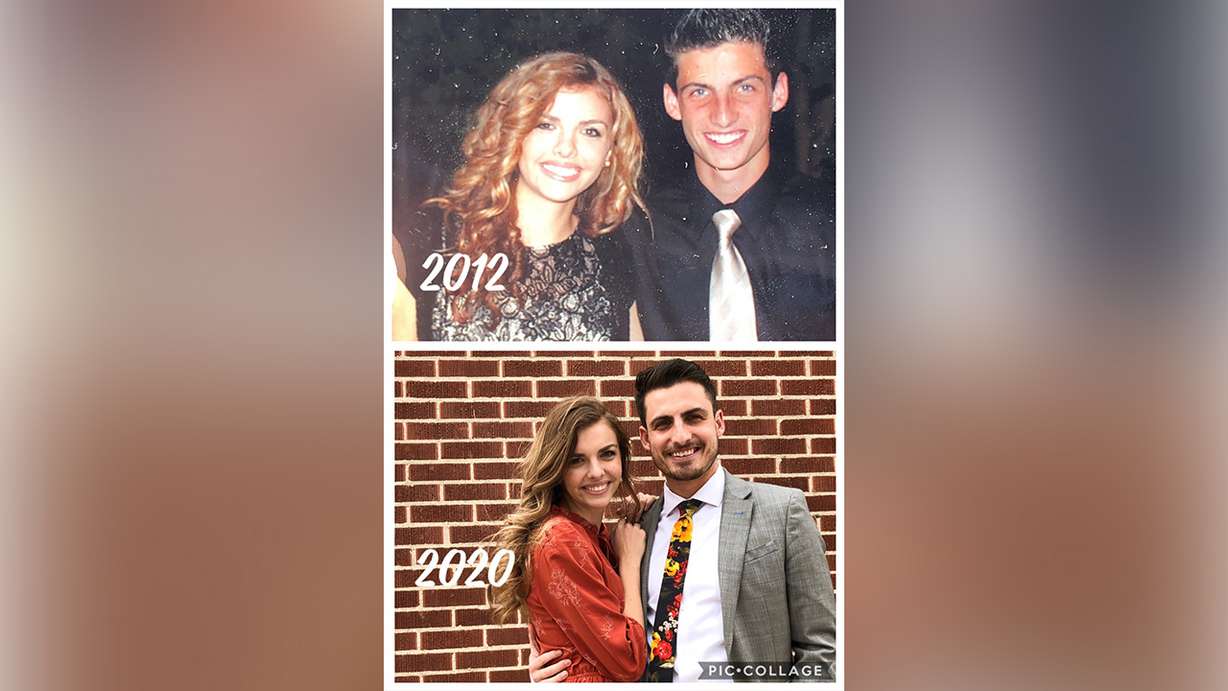 #Haili_Photo
At 16, Clark was the first boy to take me on a date. He was infatuated and I was oblivious. We stayed casual friends but lost contact. Years later, I was rebuilding from a short-lived and painful marriage when I received a message from dream boy himself. Solely focused on my healing I didn't expect to find my perfect match. He was still infatuated and I was no longer oblivious. Those sincere qualities I overlooked as a teen softened my cynical heart. Eight years after our first date, Clark and I promised to be each other's last date.
—Haili Witt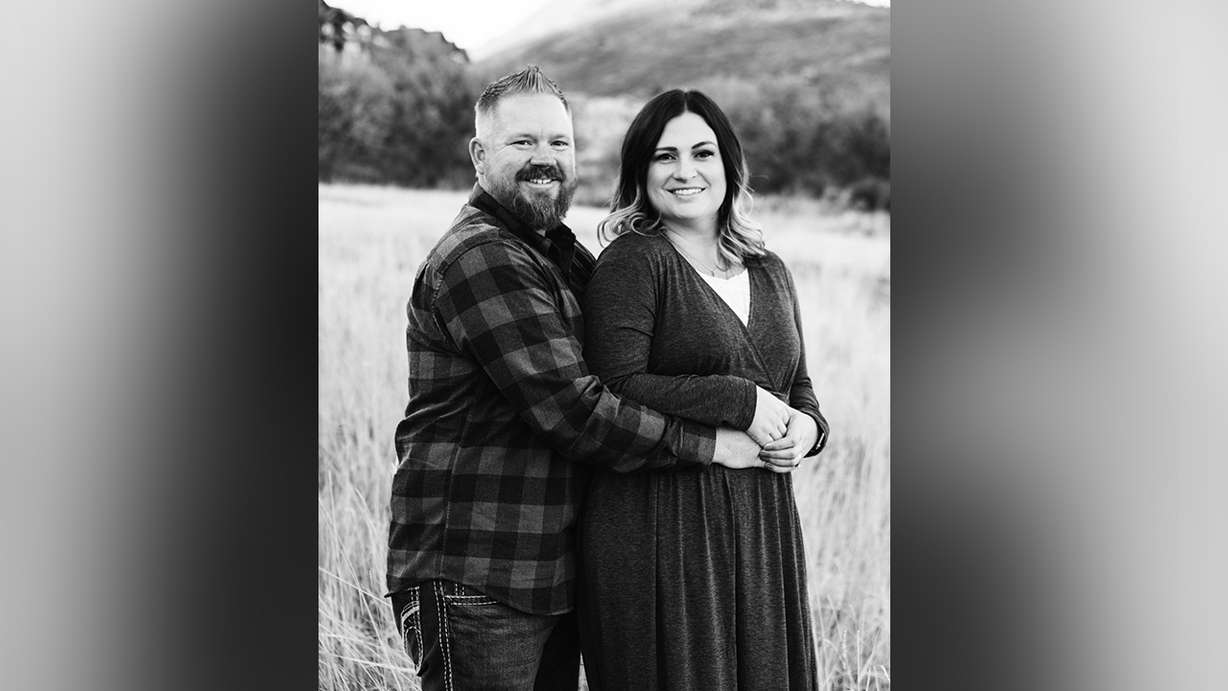 #Sarah_Photo
I married young and was unsure of a lot of things in life. The man I married taught me a lot, and guided me on an unforgettable journey. Seventeen years and four children later (our anniversary is on Valentine's Day) he still makes me feel like the most beautiful woman in the world. We've grown up together and I can't wait to grow old together too. Our favorite thing to do is spend time together and laugh. Two of the most important things in a marriage, in my mind.
—Sarah
It all began at Lee's Marketplace in Logan. I noticed this cute guy looking at me and I was immediately lovestruck. We exchanged a few words and decided we wanted to get to know each other more. Seeing him again was instant fireworks. It was like we had been best friends since birth. I could tell him anything. He came into my life at the best time. I always thought love like this was made up for movies, but we have something even better.
—Jessica Jones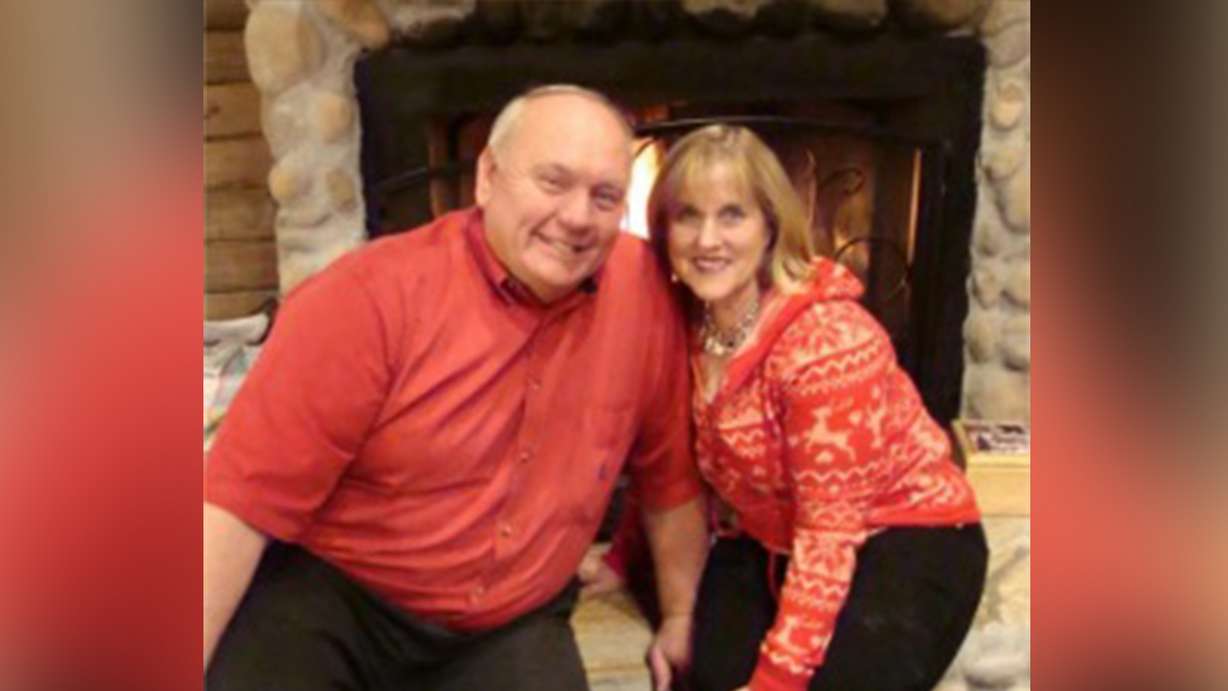 #Teri_Photo
We married young, just 18 and 20. Most said it wouldn't last. We survived a lot over the years, even building a cabin together — just the two of us. Our four sons and extended family who stepped in to help when they could, but mostly it was just the two of us. We worked for years building not only the structure, but our relationship. He would measure the wood. I would cut. We both nailed. Today, he makes the bed, we both make breakfast, and I do the dishes. Building a cabin, building a life; it's so much the same.
—Teri Black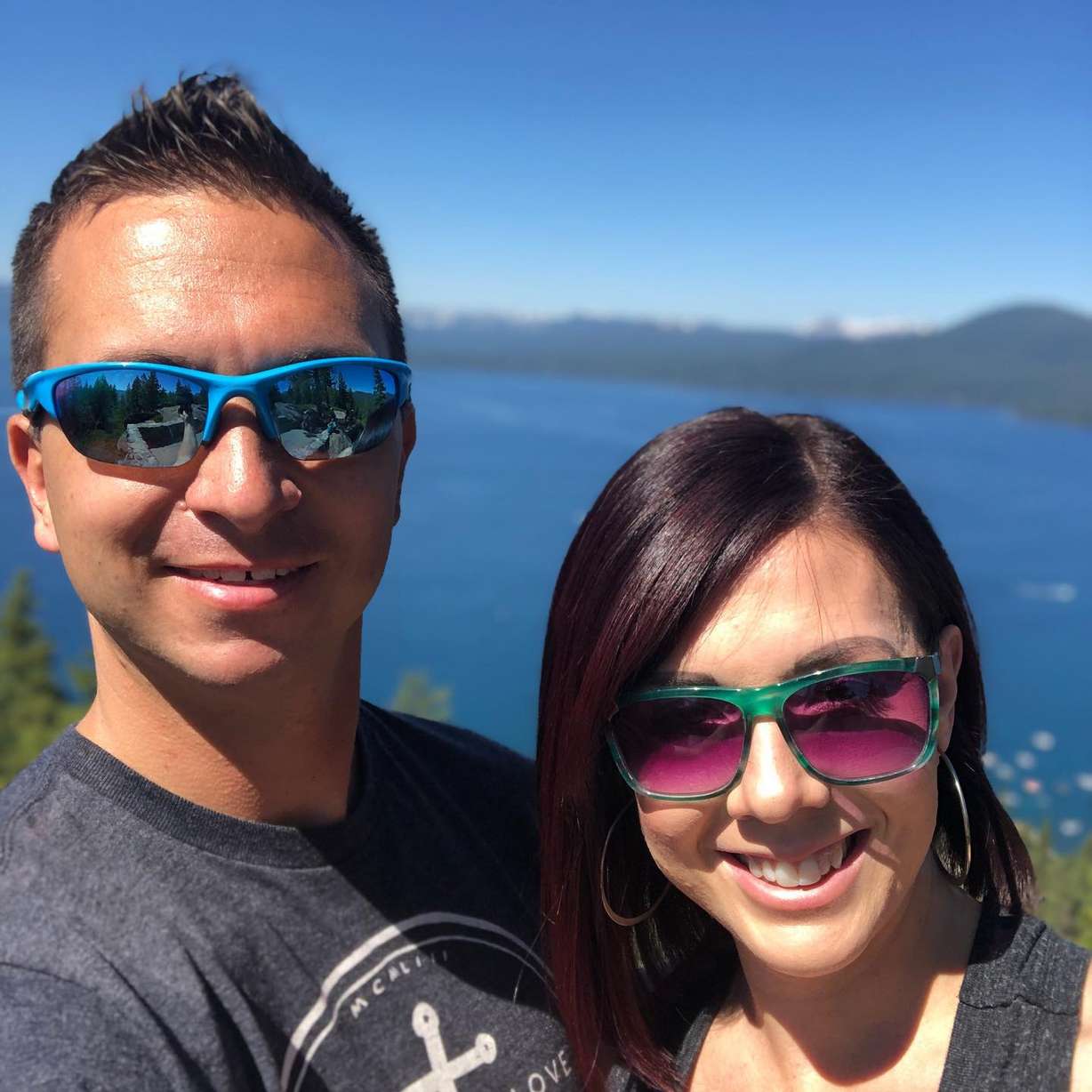 #Tom_Photo
We divorced in 2011 because of addiction. Even though we were no longer married we still loved each other. Our divorce allowed us to start fighting for ourselves. We got stronger and we started doing better. We worked on ourselves, started cheering each other on and picking each other up when we needed it. It was a new relationship with two people already in love. We rebuilt our friendship, trust and the broken pieces of our hearts. We remarried two years after we divorced.
—Tom Foote
In 2013, I went out with my sister and her best friend to get some ice cream because I was having a bad day. There was a super handsome guy mopping the floor and I struck up a conversation with him. I mustered up the courage to leave my number on a napkin in the area he'd be cleaning. We went on a date the next day and really hit it off. We're celebrating six years of marriage this week. Moral of the story: Have the courage to leave that handsome stranger your number; it just might be worth it.
—Kaitlin Conley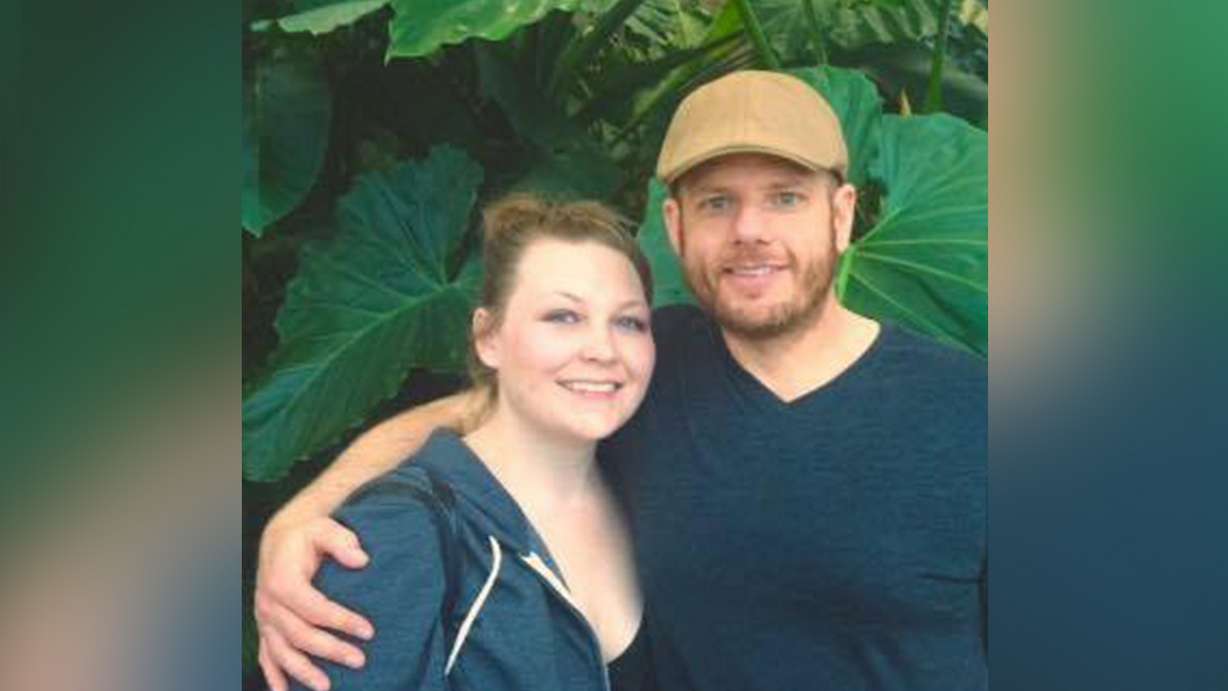 #John_Photo
After my marriage of 13 years ended, I wasn't sure if I'd ever find love again. I was heartbroken and slightly jaded at the notion of love. After some time, I put myself out there again and eventually found my true soulmate on a dating site. We were married six months later, blending families with six kids between us. Everyone thought we were nuts. We ignored the warnings and trusted our hearts. The first years were rough as we navigated the challenges of blending families. We persevered, and we've been married now for nearly eight years.
—John Cowley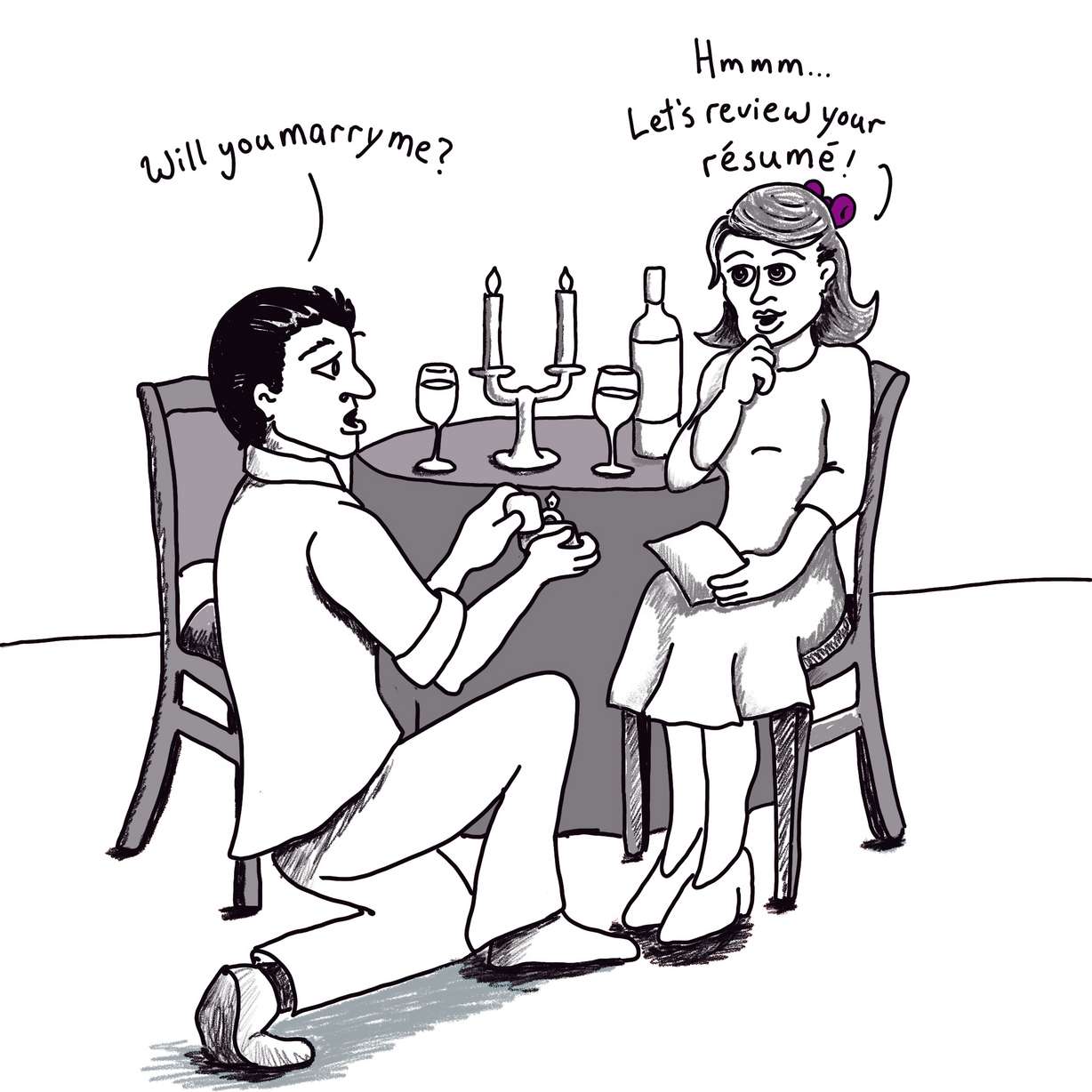 #Dan_Photo
Marriage? No way! After dating for seven months I thought we were ready for the next step. On Dec. 31, 1999, I had planned an unforgettable evening. After dinner, we found the perfect place to watch the millennium fireworks show. On a dusted-off park bench in the snow, seconds before midnight, I poured my heart out and asked my true love to be my wife. After what seemed like another millennia, she finally said, "I think I'm going to vomit!" A year and a half, and three proposals later, she finally said "Yes!"
—Dan Hodson
When my parents were dating in high school, my dad got amnesia after hitting his head on the side of the pool and forgot the last two years of his life. He forgot he was dating my mom and only remembered her as some girl from school. They've now been married for 20 years and have four daughters. My mom says that if she ever has doubts, she remembers he fell in love with her twice.
—Morgan
×
Related stories
Most recent Uplifting stories