This archived news story is available only for your personal, non-commercial use. Information in the story may be outdated or superseded by additional information. Reading or replaying the story in its archived form does not constitute a republication of the story.
SALT LAKE CITY — Remember school on Valentine's Day? The cards, the candy, the small acts of kindness? The love of love?
Valentine's Day is a day meant to celebrate that love of love. Whether you consider it a made-up holiday or the perfect day to spread love, Feb. 14 often serves as a reminder that showing a little love goes a long way.
To celebrate love, we asked readers to submit their own love stories in 100 words or less. What followed was a deluge of endearing and wonderful short stories about love in the simplest form.
One thing was clear throughout — love knows no boundaries ❤️. Your stories proved love comes in all different forms and at any point in time, whether you're ready or not. Your stories showed love can find you in line at an amusement park, your first day at a new job, online or through an app, at the scene of a car crash, or even at home.
Thank you to all of you who submitted your beautiful love stories. Here is a sampling of your responses. Some have been edited for brevity and clarity and the views belong to the authors.
Love brought us home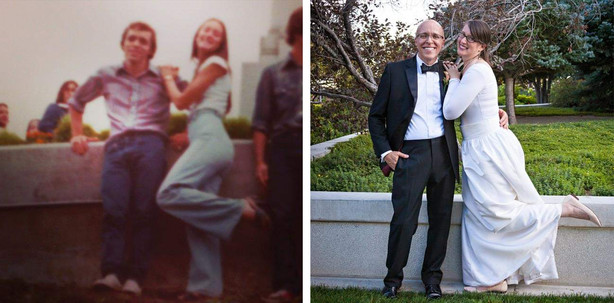 It began with a box of memories sent to him from his boyhood home. My eighth-grade school photo, laminated long ago by his 15-year-old self. Maybe it was magic. Maybe it was Cupid. Whatever it was, 35 years later (after spending summers together as teenagers) we found each other again. He'd been divorced two years and I for 20. Six children between us and three decades of living apart, we melted into a rich and unexpected reunion. I can't say why life carried us away through certain miseries. But I can say for certain: Love brought us home.
—Melody New
Ice cream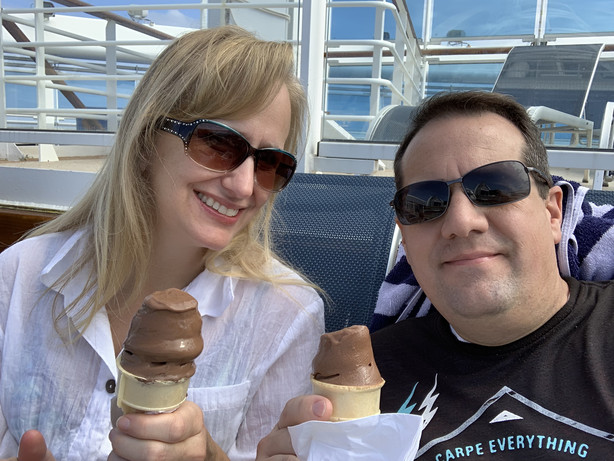 My mother sat me down at 16 years old and said, "You're too young to be in a steady relationship. You need to try different flavors of 'ice cream' before you know which flavor you like." My heart knew within moments when I laid eyes on this boy that I had to meet him, hang out with him, take a ride in his fast car, dance with him, vacation with him, teach him to snow-ski, become his best friend and above all, marry him. Twenty-five years later, I'm still head-over-heels in love with this flavor of "ice cream."
—Karen Shipley
Second chance at a first kiss
My second wife was the first woman I dated after my first wife died. I knew she was the one after our first date. I texted her before I got home and said I have a rule about not kissing on the first date, though I wanted to that evening. She replied that if I hurried back it'd be just after midnight, and it wouldn't break my rule. I made a U-turn back to her house and there she was on the porch waiting. We kissed under a full moon on that porch. The rest, as they say, is history.
—Dominique Replogle
Love knows no age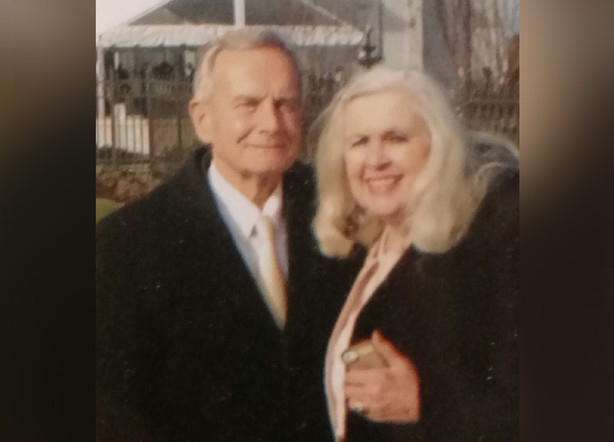 Mom never expected to find love in her 70s. But she met a dashing Frenchman who became her best friend and constant companion. Their friendship turned to courtship and they married. He taught her politics, French cooking and dancing. She taught him to love gardening, dogs and the ocean. They spent every moment together for many years. Recently, he was taken by cancer. But she says he is still there as she walks the beach with their dog and sits by his spot on the sofa to watch TV. You are never too old for true love to find you.
—Desiree Barlow
The Bradley Bunch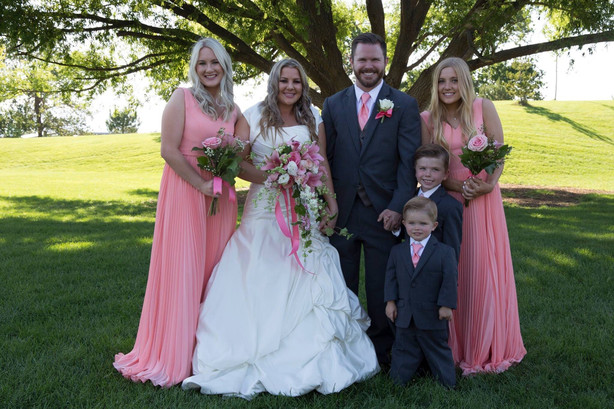 Brad had just lost his beautiful wife to cancer. His boys were 5 years old and 18 months. I was raising my two siblings and running a business. He first messaged me online and we had an instant connection. He brought the light back into my life and I did the same for him. He fell in love with the sound of my laugh. I've never laughed harder than I did with him. Fast forward to this past June when we got married. We combined two teenage girls, two little boys, and two soul mates who found each other online.
—Becca Russell
No words required
My grandpa suffered a stroke in his early 80s. He lived for almost a year after his stroke but never regained his speech. I visited him during the holidays that year to gift him a pair of slippers. I hugged and kissed him on the cheek and gave him his gift. With tear-filled eyes, he looked at me and opened his mouth to speak, but nothing came out. Grandpa didn't need to speak for me to know he was grateful, and that he loved me; I felt it emanating from him. It was an exchange of love that didn't require words.
The calm is more exciting than the storm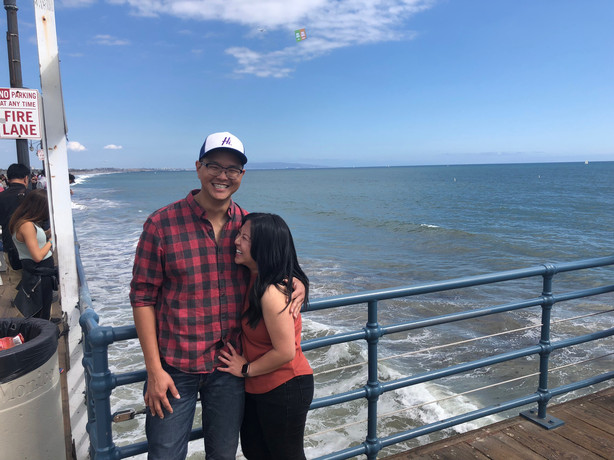 Growing up in the golden age of romantic comedies was amazing but came with downsides. I had unrealistic expectations for big romantic gestures. When Michael and I started dating, instead of grand gestures, I got someone who wanted to hold my hand and hear about my day. Instead of surprises, I received consistency. Instead of passion and fire (of which there was plenty at the beginning), I started looking forward to the calm and warmth. My reality now is 100% better than my previous expectations. The calm is more exciting than the storm and I am a very lucky girl.
—Jayne Young
He felt like home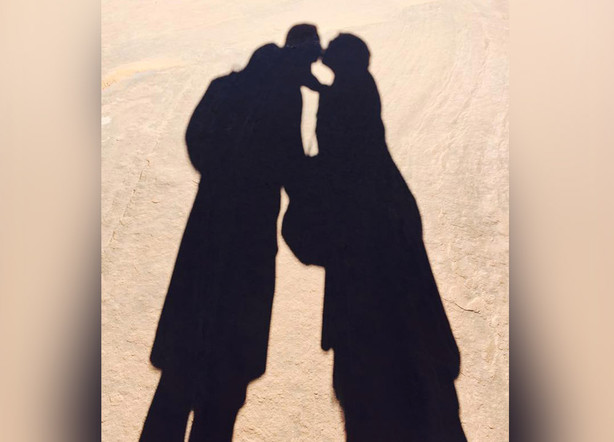 After an impeccable blackened salmon Caesar salad and a brownie made from scratch, I knew he was the one. He felt like home to me. Fifteen years ago, I married this man and to this day, he still makes me a latte every morning. He still buys me flowers. He still opens doors for me, and he still cleans and gasses up my car every Sunday. True love is possible. I know, because I've found it.
—Sophia DiCaro
Favorite destination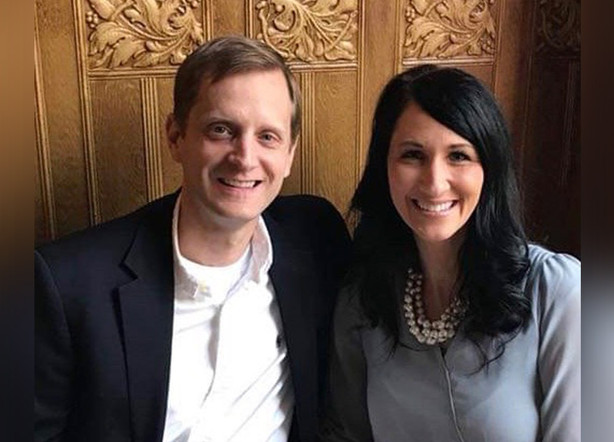 One of the things I love most about my husband is how much he enjoys making and preserving memories. On every anniversary, Tim gives me a list of his top 10 favorite memories from the previous year. As we read through them, we laugh, cry, smile, and roll our eyes at the ups and downs of our beautiful life together. Six kids and 22 years later, I have a collection of over 220 written memories, and these lists have become precious treasures. We may travel extensively, but he's always made me feel like I'm his favorite destination.
—Tiffany Johnson
Tip of the iceberg
Stacie and I had given up on the word love. We had sworn off the idea of soulmates completely. We met on a summer night out with friends and to our surprise a connection was made. Our souls had found their other halves. Words cannot describe the feeling that consumed us since that night. A year and a half later and now married, that amazing feeling remains. We are inseparable. One thing I can honestly say is that everything Shakespeare wrote about love is only the tip of the iceberg.
Small price to pay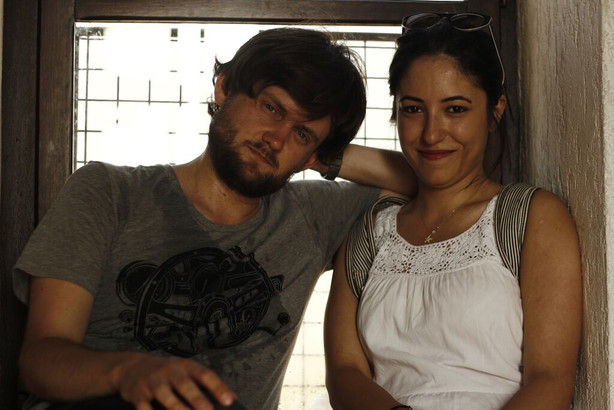 In Turkey, it is customary for a woman to serve Turkish coffee to her prospective groom — usually mixed with salt to deter less-than-serious suitors. I met Aylin when we were working together in Istanbul. The moment I knew I had found the right person was when, over a large pizza (a clear sign that there were no judgments from either of us), she looked at me and said, "We don't watch enough Southpark together." After that, drinking salted coffee or waiting months on end to get a fiancé visa, is a small price to pay for love.
—Alex Hill
My best days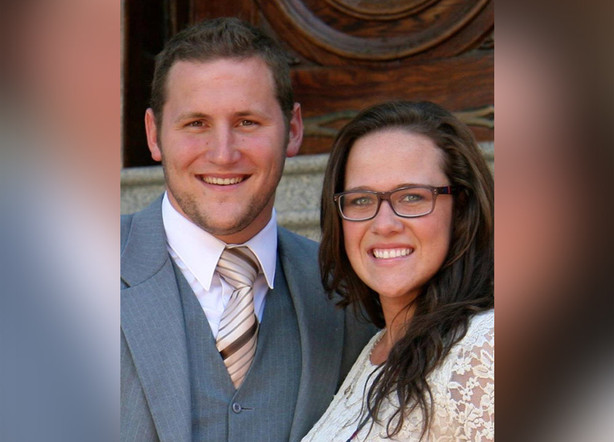 They say the honeymoon ends and your relationship with your spouse can become difficult or disheartening. I think that relationships can be and will be whatever you and your partner want them to be. Every day I text my wife every spare minute I get and I rush home from work every day because I'm legitimately excited to see her. Every day she makes life so good. We've been married for almost three years, and even my worst days now are infinitely better than the best days of my life lived without her.
—Benton Eskelsen
Wish list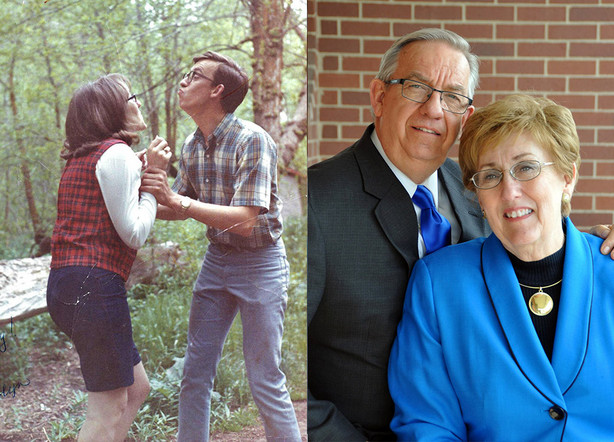 It was the fall of 1967 when I was asked by a coworker what I was looking for in a guy. Half serious and half tongue in cheek, I listed qualities that basically made my perfect man. As I listed my must-haves, he started to smile, walked over to the phone, dialed and began speaking to someone in a foreign language, (I later learned it to be Portuguese). He handed me the phone, saying, "Here he is." 50 years of marriage, seven children, and 24 grandchildren later, he is still the man of my wish list.
—Maren Simpson
A Yorkie Valentine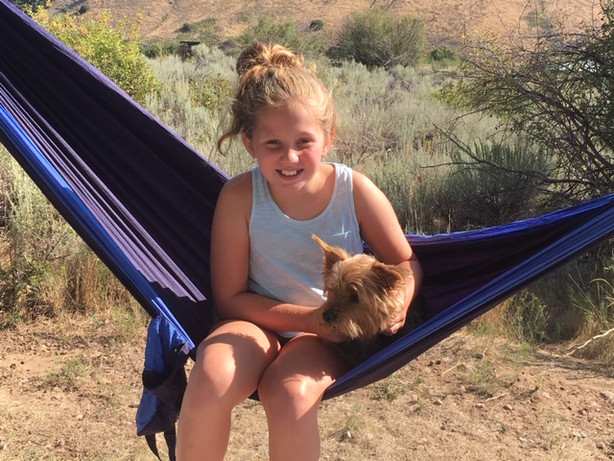 My husband and I bought our first dog 14 years ago. Max was the sweetest dog I've ever owned. This last week, we had to put Max down due to cancer. It's been devastating for our family but has hit my 10-year-old daughter Lilly the hardest. Max loved Lilly unconditionally. Whether she was happy, sad or anxious, Max was always at her side. As we celebrate Valentine's Day this year, our family can only think of Max and what he brought into our lives. Our love for each other was changed by having him teach us how to love unconditionally.
—Kristin Plowgian
A simple oil change
I never believed in love at first sight but that's how I met my husband. Just 7 years ago, a few days before Valentine's Day, I took my car into Jiffy Lube for an oil change. I was in the waiting room and looked up to see how my car was doing and I made eye contact with my future husband. He brought me out to talk about my car and in between the car questions he asked me out. After I left he told all of his coworkers that he just met his future wife.
—Trisha Cazier
×