Estimated read time: 3-4 minutes
This archived news story is available only for your personal, non-commercial use. Information in the story may be outdated or superseded by additional information. Reading or replaying the story in its archived form does not constitute a republication of the story.
SALT LAKE CITY — Here are 10 stories you may have missed over the weekend. As always, click on the headline to read the full story.
1. Mitt Romney's oath under God led him to his decision to convict Trump
Mitt Romney sat down with KSL's Doug Wright for Sunday Edition after his "history-making moment" that made him the topic of conversation across the country.
2. Second Utah couple on quarantined cruise ship with 64 confirmed Coronavirus cases
A second Utah couple aboard the quarantined Diamond Princess cruise ship in Japan said they're trying to stay optimistic as the number of confirmed coronavirus cases continues to rise.
3. Utah company claims iPhone radiation levels are at twice the legal limit
Your new iPhone could be emitting excessive amounts of radiation, a new study for a Utah company claims.
4. In a win for the world, 'Parasite' takes best picture Oscar
Subtitle this: "Parasite" is the first non-English language film to win best picture in the 92-year history of the Academy Awards.
5. Thai gunman who killed 21 in rampage shot dead in mall
A soldier who killed at least 21 people and injured 42 others was fatally shot inside a mall in northeastern Thailand on Sunday, officials said, 16 hours after he went on a rampage that started on a military base and ended with him holed up in the busy shopping center.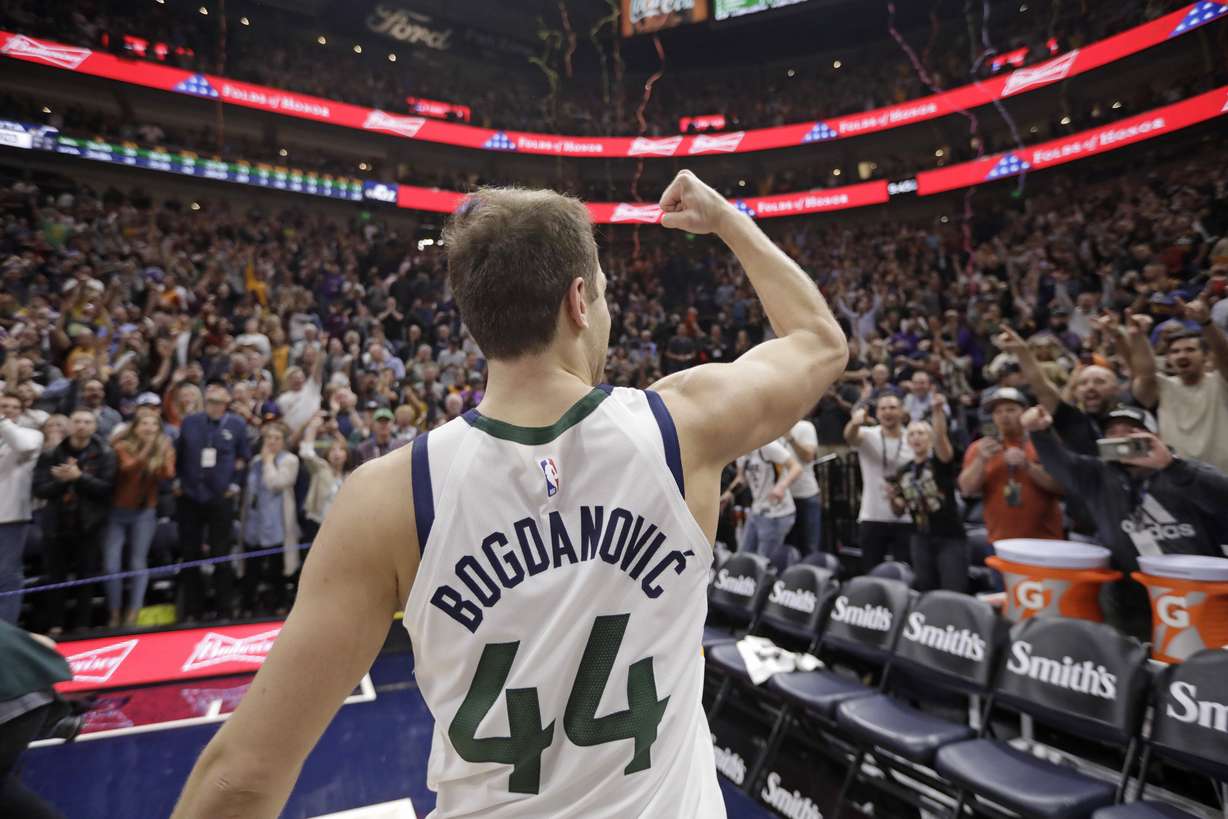 Sports
1. Bogey does it again: Bogdanovic drills buzzer beater to lift Jazz over Houston
With the game on the line, Bogdanovic got the ball deep behind the 3-point line and was immediately crowded by two Houston defenders. He had no choice — he had to put it up.
2. BYU basketball builds big lead before holding off San Francisco to snap 3-game hex
Yoeli Childs poured in 32 points and six rebounds to help BYU basketball build up a big lead and hold off San Francisco, 90-76, Saturday night in the Marriott Center.
3. Utah Warriors fall to Rugby ATL after second-half rally in season opener
Rugby ATL scored three unanswered tries and a penalty kick to rally past Utah, 28-19, in a Major League Rugby season opener at Life University in Marietta, Georgia.
4. Timmy Allen scores 21 to lead Utah past Cal in 60-45 home win
On the night when Utah's former athletic director Chris Hill was honored, there was little drama on the court as the Utes beat the visiting California Golden Bears 60-45 to claim the team's second straight win.
5. Utah State closes on 8-0 run to beat Boise State 70-61
Neemias Queta scored 21 points and Utah State closed on a 8-0 run to beat Boise State 70-61 on Saturday night.
×
Most recent Utah stories