Estimated read time: 4-5 minutes
This archived news story is available only for your personal, non-commercial use. Information in the story may be outdated or superseded by additional information. Reading or replaying the story in its archived form does not constitute a republication of the story.
SALT LAKE CITY — Several hundred people rallied at the Utah Capitol on Saturday against legislation that they say would infringe on Second Amendment rights to bear arms.
Connie Carlson, a member of the group Oath Keepers made up of veterans and law enforcement officers, said she attended the rally in support of logic and common sense.
"Guns are not the problem, it's people that are the problem. We need to fix society. We're never asking the questions why" after acts of violence, Carlson explained.
The rally focused on proposed "red-flag" laws, which allow guns to be taken away from those deemed in crisis at the request of people close to them, universal background checks and the elimination of private transfers of firearms.
In Utah, Rep. Steve Handy, R-Layton, has tried to push a red-flag bill for the third year in a row. But last week, Handy told the Deseret News his efforts again haven't found traction in Utah's GOP-controlled Legislature. A universal background check bill from House Minority Leader Brian King, D-Salt Lake City, is also on the legislative agenda.
Many carried rifles during the rally and sported camouflage or military gear.
Carlson said she has spent years serving the country as part of the U.S. Army.
"I put in 39 years," Carlson explained. "Seeing people die, it's horrible. There are no words. But you can't let your emotions override logic and common sense, and what the law is, and what the Constitution says. And (gun control) is not going to fix the problem."
---
I think they pretty much wrote the Bill of Rights in order. The freedom of speech is probably the most important, to voice your rights, but then the Second Amendment, to secure those rights.
–Wes Nuttall
---
She said she's concerned that legislation is attempting to erode the citizens' constitutional rights and give the government more control.
"Basically, the bottom line is, the whole thing about gun control ... has nothing to do so much about our Constitution or anything like that, it's about a group of people who want to have control over the people," she said, pointing to past dictators who took away freedom of speech, guns, and attempted to erase their own country's history in order to gain control.
Chris Hacopian and Eric Henderson both moved to Utah from California and served in the U.S. Marines.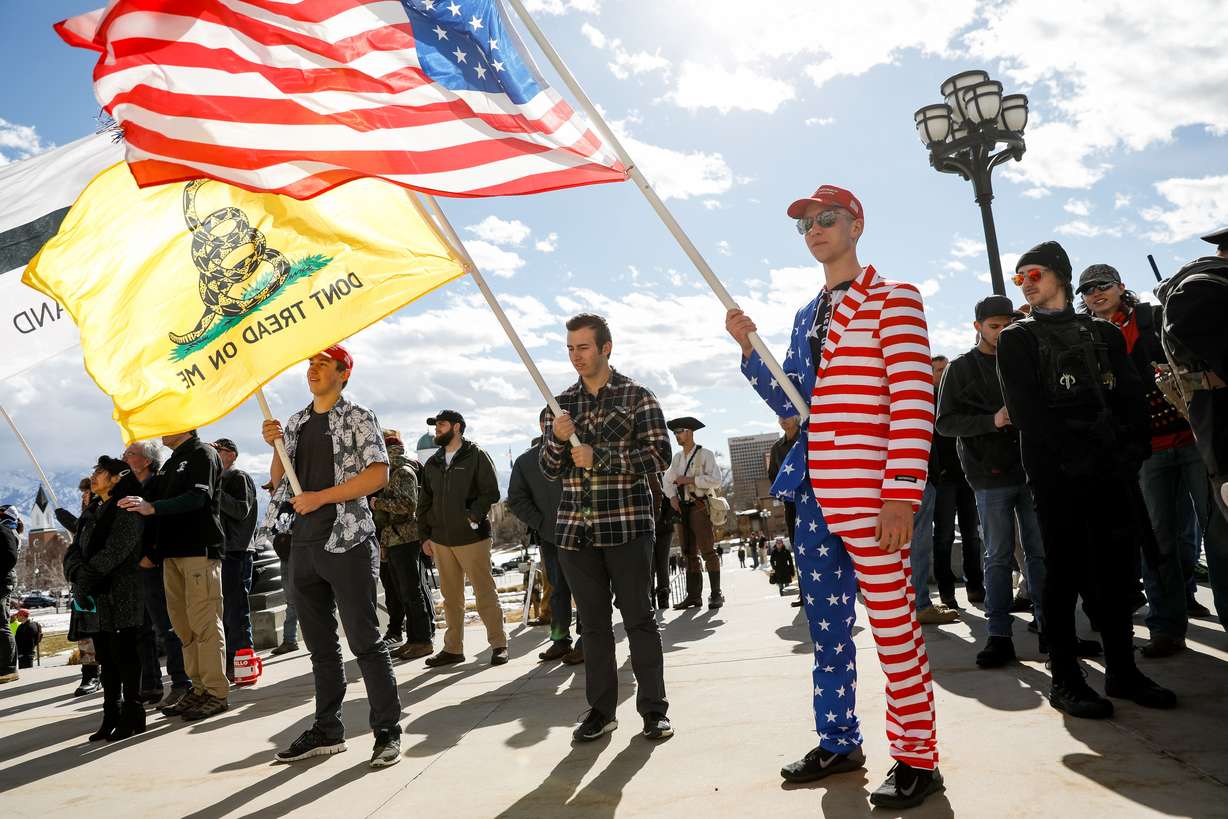 Hacopian said he was involved in a federal lawsuit with a police department in 2011 for lawfully open carrying a firearm. The case settled out of court, according to Hacopian, who carried an AR-15 at the rally.
"It's your right to keep and bear arms. Only free people own guns," Hacopian said. "It's the greatest equalizer ever made. The last country that you can actually privately own a firearm that is unregistered with the federal government."
"That, and the Supreme Court ruled that it's not police's job to protect you, it is your own," Henderson added.
"And if criminals are going to go ahead and make them, I'm going to want to have them myself so that way I can equalize the situation. They're not for everybody, just like driving a sports car is not for everybody," Henderson said.
Hacopian believes gun control efforts come down to "an ignorance issue."
"People that don't like guns aren't educated with firearms," he said, urging people who are afraid of guns to learn about gun safety. "More people die rolling out of bed in the morning than with an AR-15."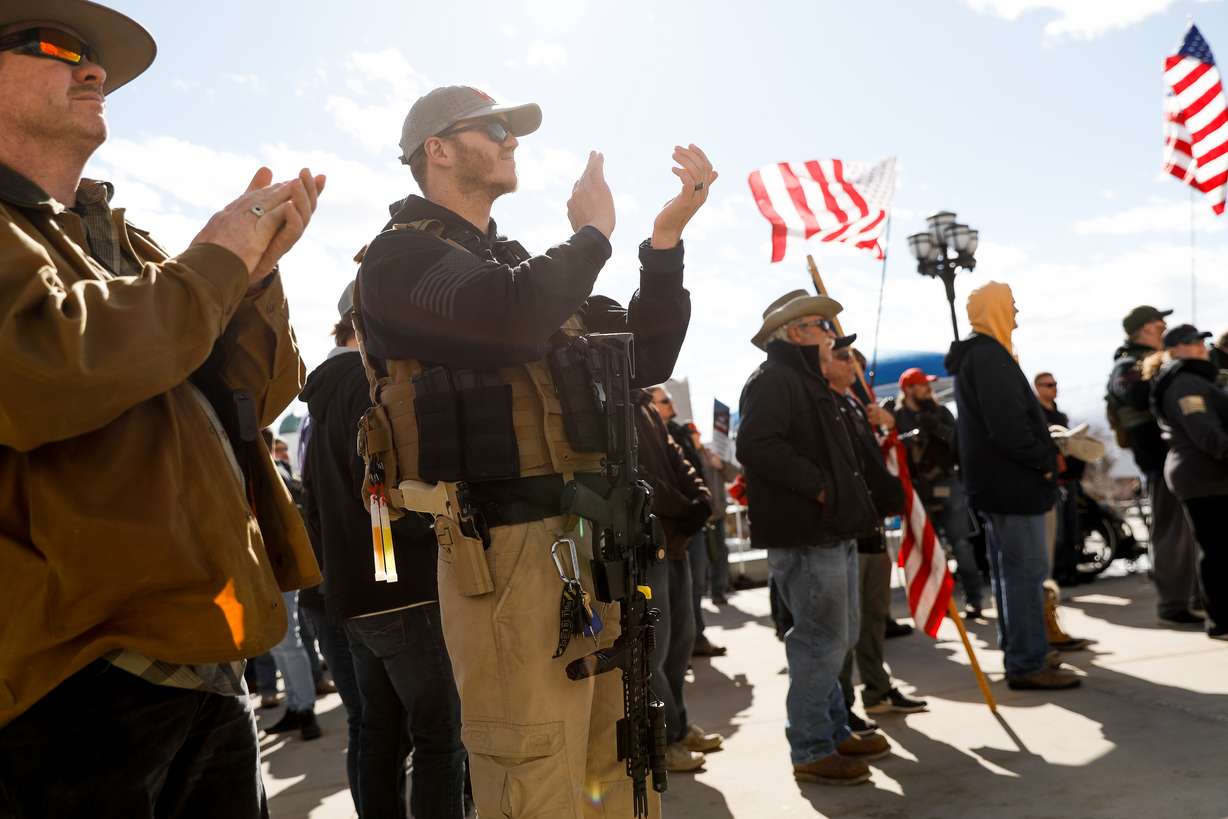 Wes Nuttall said he attended the march to speak in defense of "all of our rights, because that's pretty much supporting the rest."
He also said that lack of understanding creates "most of the divide" between those in support of gun rights and those for gun control.
"If we lose the Second Amendment, we'll lose the ability to defend all of our rights. ... It's the only thing that puts teeth in securing our rights. That's pretty much what it comes down to. If (the government) refuses to listen, it's our last resort," he said of the right to bear arms.
"I think they pretty much wrote the Bill of Rights in order. The freedom of speech is probably the most important, to voice your rights, but then the Second Amendment, to secure those rights," Nuttall said.
×
Related stories
Most recent Politics stories