Estimated read time: 3-4 minutes
This archived news story is available only for your personal, non-commercial use. Information in the story may be outdated or superseded by additional information. Reading or replaying the story in its archived form does not constitute a republication of the story.
SALT LAKE CITY — A bill that would nearly triple the amount of funding for motorized and non-motorized recreational trails was unveiled Thursday with bipartisan support and the approval of various recreation groups.
Utah Rep. John Curtis, a Republican; Rep. Angie Craig, D-Minn.; and Rep. Peter Welch, D-Vt, introduced their proposal known as the RTP Full Funding Act of 2020. It seeks to raise funding of the Recreational Trails Program from $84 million to at least $250 million.
The bill would also require the Federal Highway Administration to estimate the amount of gas taxes paid by those who use non-highway recreation vehicles since the current estimate is based on data that is more than a decade old. The current data suggests those users pay more than $270 million in taxes, the lawmakers say. In addition, it would increase transparency for the funded programs.
"The Recreational Trails Program has created countless opportunities for motorized recreation and human-powered experiences. This bill will ensure that future generations get to visit the great outdoors, while supporting local economies and jobs, especially throughout rural areas," Curtis said in a written statement.
Welch added that he believed the bill would ensure that future generations would be able to "experience the joy of hiking and exploring our scenic trails for many years to come," while Craig said it would help preserve trail use for those who used them during all four seasons, especially in her home state of Minnesota.
In addition to the three representatives who unveiled the bill, Rep. Annie Kuster, D-N.H., and Rep. Mike Simpson, R-Idaho, were listed as cosponsors. It's similar to a bill proposed by Minnesota Sen. Amy Klobuchar in 2018, which had bipartisan support in the Senate at the time but was last sent to the U.S. Senate Committee on Environment and Public Works.
The Recreational Trails Program, or RTP, was created as a part of the Intermodal Surface Transportation Efficiency Act that was passed in 1991. It provides funding to states to create and maintain outdoor recreational trails for all sorts of recreation from hiking to off-road vehicle use. It also can be used to fund non-trail related projects, such as trailheads or restroom facilities, according to the Utah Division of Natural Resources.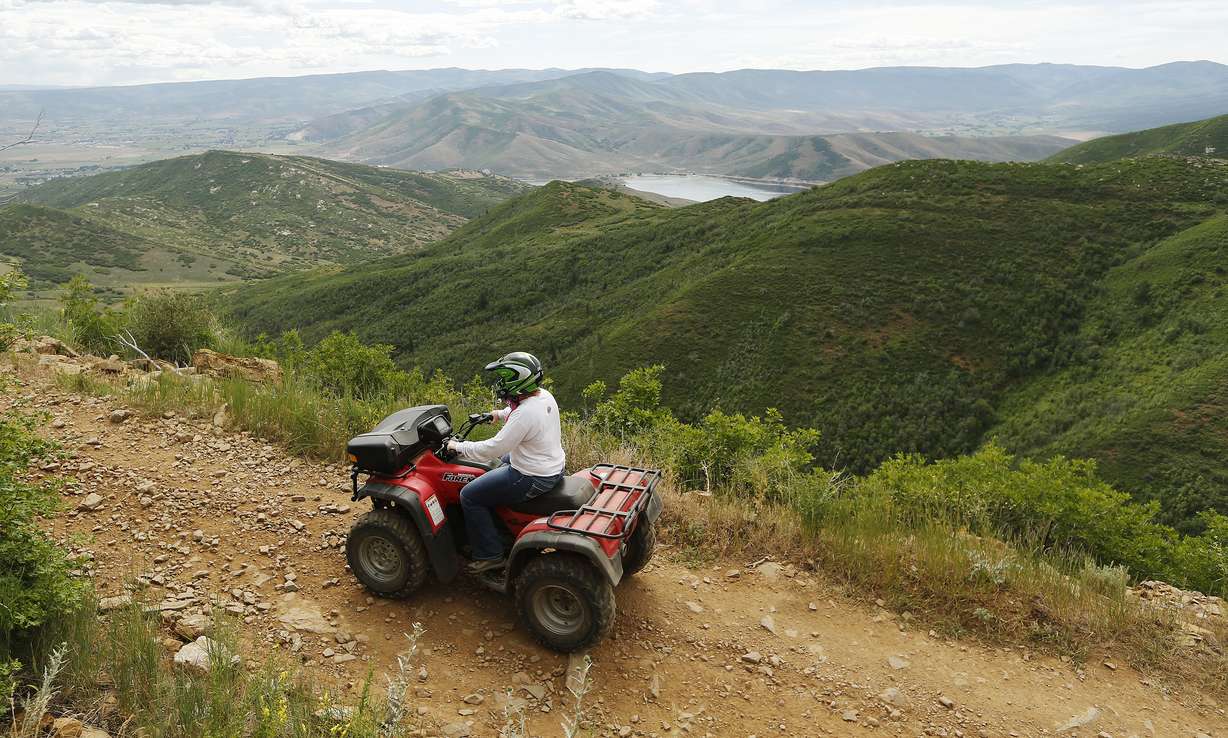 The proposal unveiled Thursday already has the support of a few recreation groups, such as UTV Utah and Idaho-based BlueRibbon Coalition/Share Trails. Clif Koontz, executive director of the Moab-based nonprofit Ride with Respect, also drafted a letter supporting the measure.
"In the Moab area, RTP has improved trails and related facilities for hiking, horseback riding, mountain biking, motorcycling, ATV riding, and (four-wheel drive) use. The vast majority of RTP funding on motorized trails has gone toward making them more safe and sustainable, a win-win for recreation and conservation," he wrote. "Trail use is growing, yet the USFS (U.S. Forest Service) and BLM's (Bureau of Land Management's) recreation budgets are dwindling, so more funding is desperately needed to protect the trails and their surroundings."
×
Most recent Outdoors stories