Estimated read time: 4-5 minutes
This archived news story is available only for your personal, non-commercial use. Information in the story may be outdated or superseded by additional information. Reading or replaying the story in its archived form does not constitute a republication of the story.
CEDAR CITY — Fred Adams was a young theater professor at Southern Utah State College in 1961 when he and his then-fiance, Barbara Gaddie Adams, decided to bring the world of William Shakespeare to a remote corner of southern Utah.
Outside a laundromat in Cedar City, the couple scribbled down plans on a yellow legal pad and discussed their hopes for a summer festival, Adams said during a 1986 interview. Soon after, they presented their plans to the college president.
"I let him tell me about it," former Southern Utah State College president Royden Braithwaite said in an earlier interview. "You know Fred is gifted with contagious enthusiasm as well as great talent."
Nearly $1,000 in funding and 3,000 paid admissions later, the Utah Shakespeare Festival was born. Nearly 60 years later, and mostly under Adams' guidance, the festival has grown to an annual attendance of 100,000 with a budget of more than $8 million.
Adams died in Cedar City early Thursday morning at age 89.
"I'm struck with deep grief and sadness as I try to measure the impact of love and generosity he gave to the world," Brian Vaughn, the festival's artistic director and Adams' mentee, said in an emailed statement. "The achievements he made during his lifetime are monumental, and I am honored that I've been blessed to call him friend. A great light has gone out."
During the festival's first season in 1962, Adams directed all three of the plays, including "The Taming of the Shrew," "Hamlet" and "The Merchant of Venice." But strong winds would blow the cardboard scenery across the street to the junior high school — sometimes in the middle of the play, Braithwaite remembered.
But Adams never stopped believing in his vision.
"I would say, 'Oh give yourselves a chance,'" Adams said in an earlier interview. "'I mean (Shakespeare's) been around 400 years. People have loved him for 400 years, why couldn't you?"
Since then, the festival — and its prominence in the national arts community — has only grown. The festival is considered one of the most prestigious theaters in the country and has won the Tony Award for Outstanding Regional Theatre, an Emmy Award, and Utah's Best of State Award, among other accolades.
"Fred Adams was a visionary leader, one of a handful of great artistic geniuses that helped create the regional nonprofit theatre movement," Frank Mack, the festival's executive producer, said in an emailed statement.
"His invention of the Utah Shakespeare Festival is a great innovation that forever changed the destiny of the state of Utah, Cedar City and the country. I got to know Fred not only as a mentor and an organizational leader, but as a friend who I'll miss profoundly."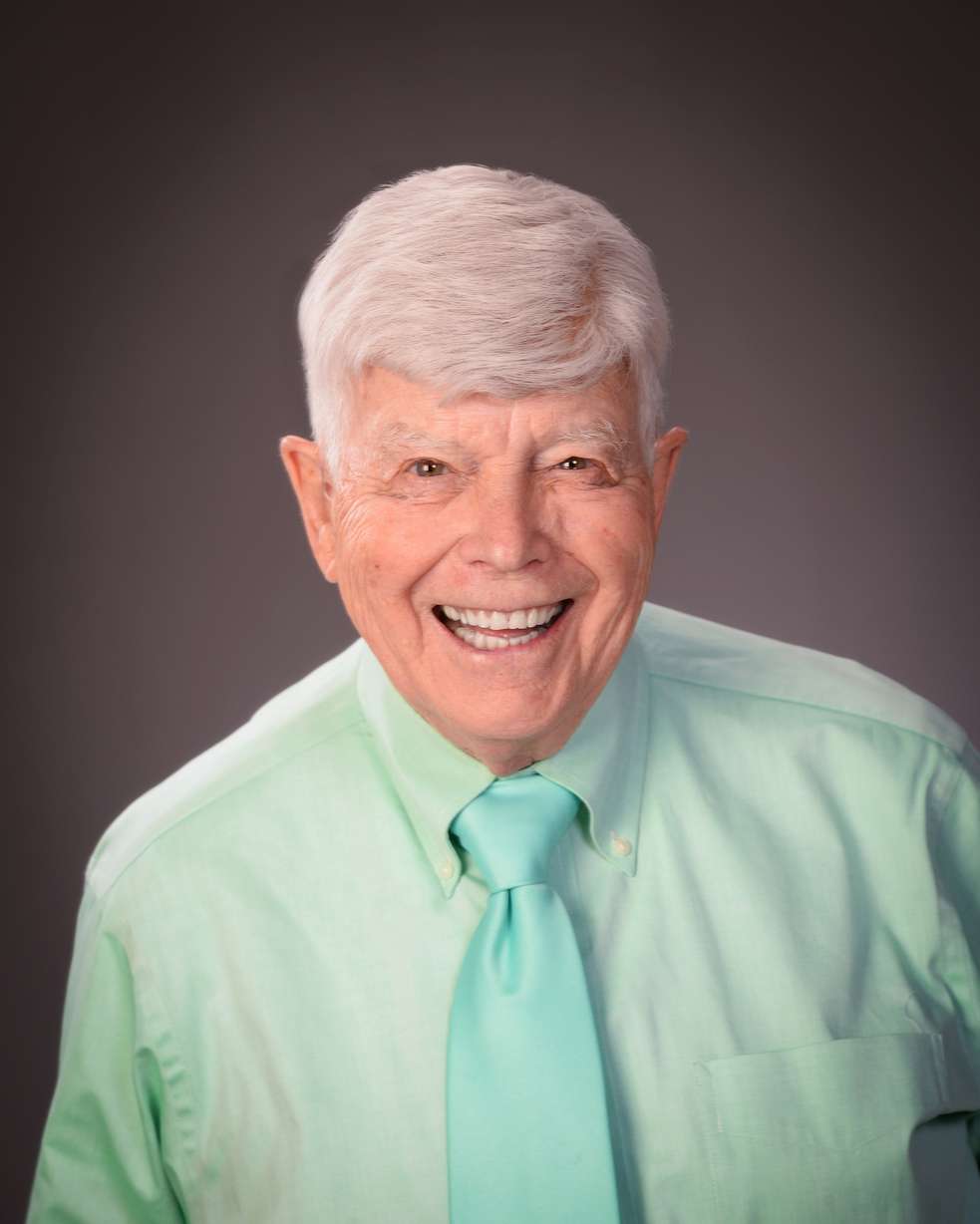 Adams was also a tireless champion of the festival's first permanent building, which was completed in 1977 and became the festival's home every summer through 2015. He was, again, instrumental in building the Randall L. Jones Theatre in 1989, which eventually became the first of three theaters in Southern Utah University's center for the arts.
Adams officially retired from leading the festival in 2005, nearly 45 years after he began — but he would come to his office almost every day after and kept busy directing, acting, fundraising and more, according to the festival's statement.
He also continued as a professor of theater at Southern Utah State College from 1959 to 1997, five years after the college officially became Southern Utah University. He was named professor emeritus when he retired.
He has received countless awards, among which are included the Shakespeare Theatre Association Lifetime Achievement Award, the Burbage Award for Lifetime Service to the International Shakespeare Community, the Governor's Award from the Utah Humanities Council and the Utah Theatre Association's Lifetime Service Award.
"Fred was a genius," said Gov. Gary Herbert in an emailed statement. "He truly was the visionary behind the Utah Shakespeare Festival, which is beloved by both our state and our nation. Fred was one of a kind, and he will be sorely missed. We join with all Utahns in expressing condolences to his family."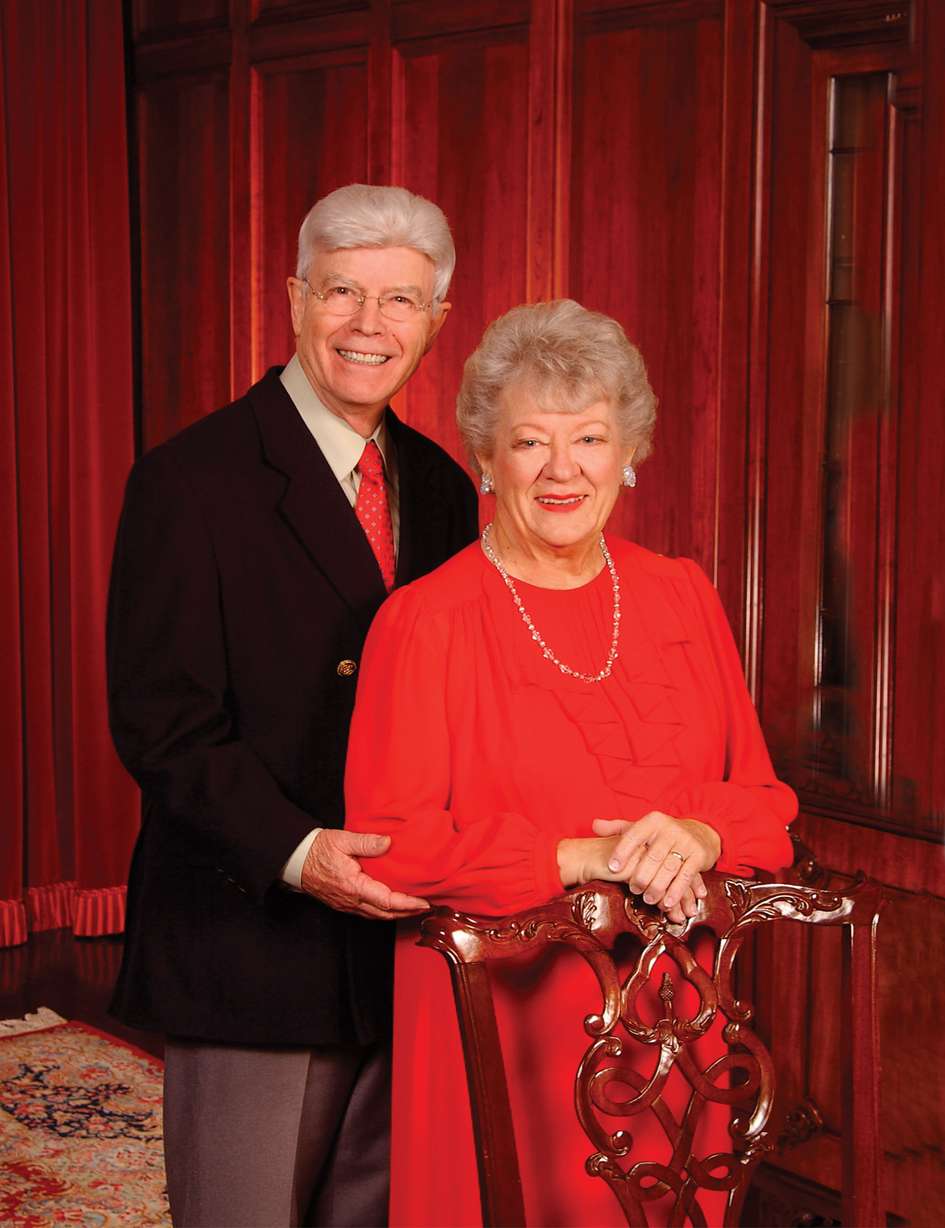 Adams was born in Cedar City in 1931 and moved to Delta where he graduated from high school. He served in the U.S. Army during the Korean War from 1952 to 1954 and was stationed in Washington D.C. He also served a mission for The Church of Jesus Christ of Latter-day Saints in Finland.
He later earned bachelor's and master's degrees from Brigham Young University in theatre arts and Russian and continued pre-doctoral studies at Catholic University in Washington D.C. and the University of Utah.
He is survived by his brother James and four children, Dorcas Woodward, Glynis Neves, Addison Adams and Josh Adams; as well as fourteen grandchildren and one great-grandchild.
Funeral plans have not yet been announced, but Adams asked that donations be made to the Utah Shakespeare Festival in lieu of flowers.
×
Most recent Entertainment stories