Estimated read time: 3-4 minutes
This archived news story is available only for your personal, non-commercial use. Information in the story may be outdated or superseded by additional information. Reading or replaying the story in its archived form does not constitute a republication of the story.
SALT LAKE CITY — Heather and Treavor Peterson tried for eight years to have a baby of their own, but couldn't make it happen.
Then they got a call about a baby boy who was born at a hospital, but whose mother had surrendered him anonymously, under Utah's Newborn Safe Haven law.
"It was a dream come true," Treavor Peterson, of Draper, said. Knowing who the mother was, he said, would've made the court process easier, but he's just glad to have a son.
Rep. Patrice Arent, D-Millcreek, introduced the Safe Haven law nearly 20 years ago and on Wednesday, she proposed a change in HB97, which would allow parents up to 30 days to relinquish a baby at any Utah hospital, instead of just 72 hours, as the current law is written.
"Some women need more time," Arent said, adding that some women are still in the hospital 72 hours after giving birth. Or, she said, there are other circumstances where a new mother isn't quite sure what to do.
"This is not my first choice — my first choice would be that the baby stays with its parents," Arent said. "My second choice would be going through the proper channels of adoption. And my third choice is this."
Given that unplanned or unwanted babies have historically been known to end up discarded in trash cans, dumpsters or toilets, she said, "This is a better choice."
Sam Peterson, the state's first baby adopted under the safe haven law, agrees.
"I owe my life to this law," the now-17-year-old high school athlete and avid outdoorsman told Utah's Health and Human Services Standing Committee on Wednesday. "I was placed in a family where I truly belong."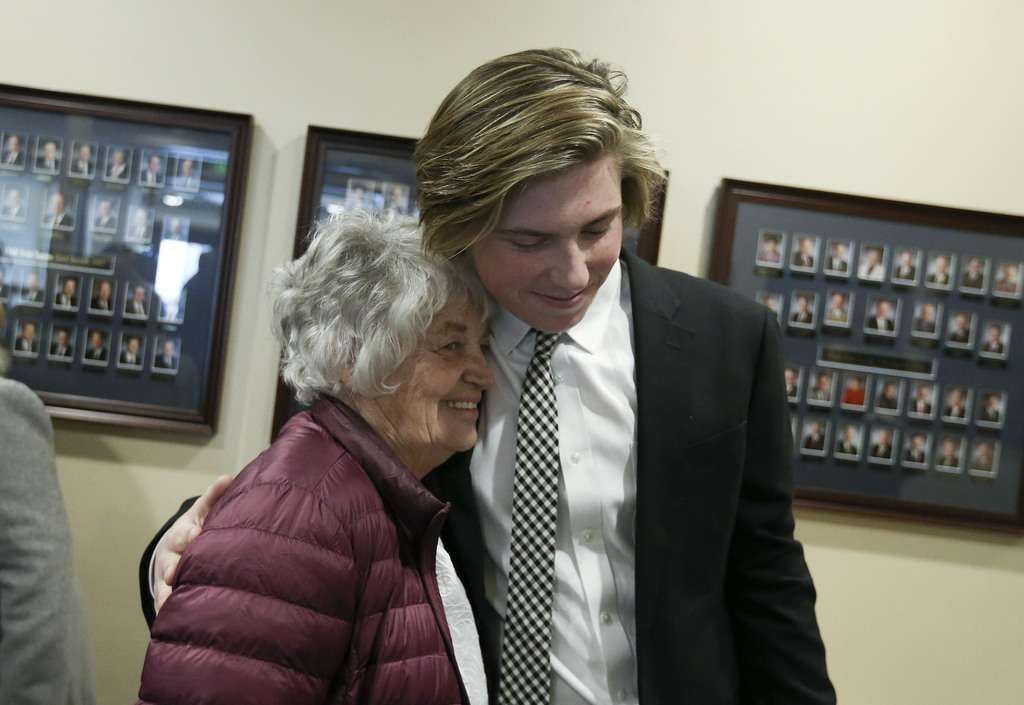 He said he is grateful that his biological mother was able to "move forward" with her life and chose to give him a second chance.
"I have grown up happily, with loving parents that I am so grateful for," Sam Peterson said. "They gave me another opportunity that without this law I'm not sure I would've had."
It is estimated that more than 40 babies have been saved because mothers have the option to turn them over to the state, no questions asked.
"The law has saved babies in ways we never saw coming," Arent said, though she believes the number is not accurate, as it leaves out any newborn who has drugs or alcohol in its system or is older than 3 days old. It also doesn't count babies whose mothers were given assistance and were somehow already "in the system."
"We also don't know how many women were considering abortion before knowing they could give the baby up without consequence," Arent said. "We just want to save lives."
"It's the only bill I have that brings tears to my eyes," she added.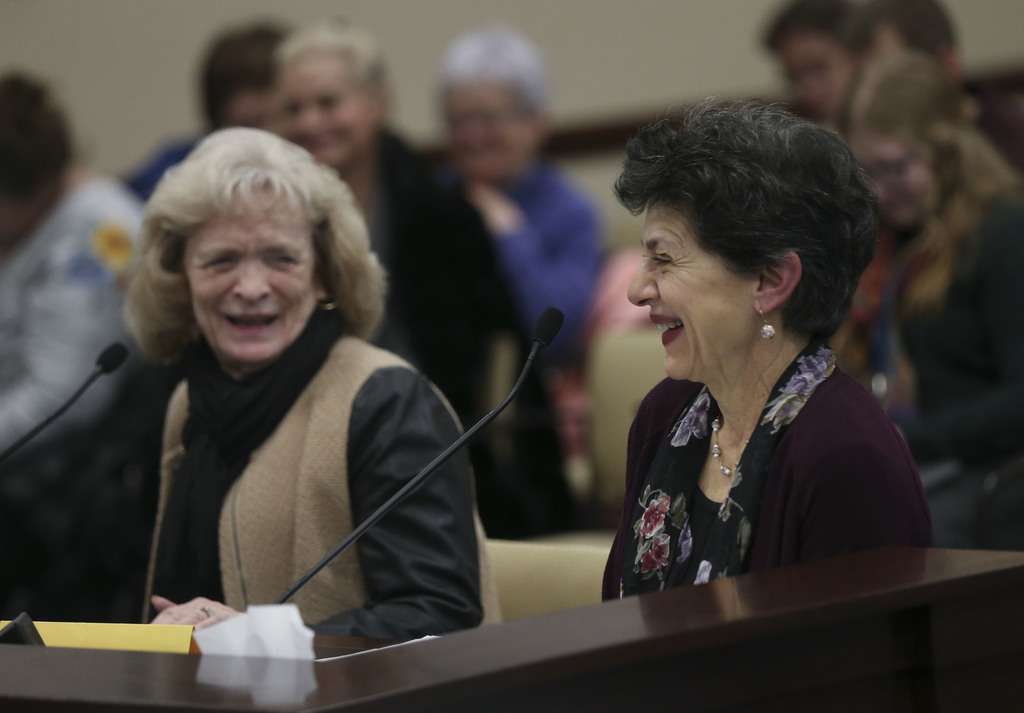 Some members of the committee think 30 days isn't enough — there are states where the surrender of a baby is permissible up to one year.
"A month is the perfect time," said Gayle Ruzicka, president of the Utah Eagle Forum. "I would never oppose saving babies, but once you've reached a year old, there are other people involved and maybe there are better ways."
The bill carries a $50,000 fiscal note to help advertise and educate young women of the extended time period, should the change be adopted. It also includes medical, administrative and court costs of placing a baby in a new family.
In a "tight budget year," that might be an issue, said Rep. Paul Ray, R-Clearfield, who is a member of the committee that met Wednesday, but also co-chairman of the Social Services Appropriations Subcommittee, which helps to make budgeting decisions.
"I don't think this law works if people don't know about it," Arent said.
Utah was one of the earliest states to enact a safe haven law, also called "baby Moses laws," in 2001, and since then, all 50 states have adopted something similar.
For more information about Utah's Newborn Safe Haven law, visit utahsafehaven.org or call the 24-hour hotline at 866-458-0058.
×
Photos
Related stories
Most recent Utah stories