Estimated read time: 8-9 minutes
This archived news story is available only for your personal, non-commercial use. Information in the story may be outdated or superseded by additional information. Reading or replaying the story in its archived form does not constitute a republication of the story.
SALT LAKE CITY — Ayoola Adisa Ajayi claimed he was burning pallets in his backyard.
But the man who was renting the basement Airbnb in Ajayi's house told police he couldn't believe Ajayi ignited such a fire in the Fairpark neighborhood, according to newly released court documents.
"Ayoola had the pallets and what he described as a white door on fire behind the garage. He said he stayed on the patio and did not approach the fire. (He) said a neighbor lady then started yelling at Ayoola and telling him if he did not put the fire out she was going to call the fire department. (The renter) said he could not believe Ayoola had ignited the fire in his backyard and went inside because he did not want to be involved with the incident," according to a search warrant affidavit filed in 3rd District Court.
Salt Lake police homicide detectives served numerous search warrants as part of their investigation into the disappearance and death of Mackenzie Lueck. Those warrants, which were kept under seal until recently, outline many steps investigators took in linking Lueck's disappearance and death to Ajayi.
They also provide previously unreleased details about the case, including possible witnesses who were at Ajayi's house when Lueck disappeared, evidence collected from inside that house, and raise questions about another person who Lueck may have met the night she disappeared.
Ajayi, 31, of Salt Lake City, faces charges of aggravated murder, aggravated kidnapping, obstructing justice and desecration of a dead body in connection with the high-profile disappearance and death of Lueck, a 23-year-old University of Utah student from El Segundo, California.
A preliminary hearing in that case is scheduled to begin March 12.
Lueck disappeared after police say she met up with Ajayi early on the morning of June 17 at Hatch Park in North Salt Lake and then went to Ajayi's house, 547 N. 1000 West in Salt Lake City. Lueck had just flown into the city after spending the weekend in her home state and immediately took a Lyft to Hatch Park.
Her charred remains were found by police in a shallow grave in Logan Canyon on July 3.
When police interviewed the Lyft driver on June 21, he said Lueck was met by a woman who helped her put her luggage into Ajayi's car, according to the warrants.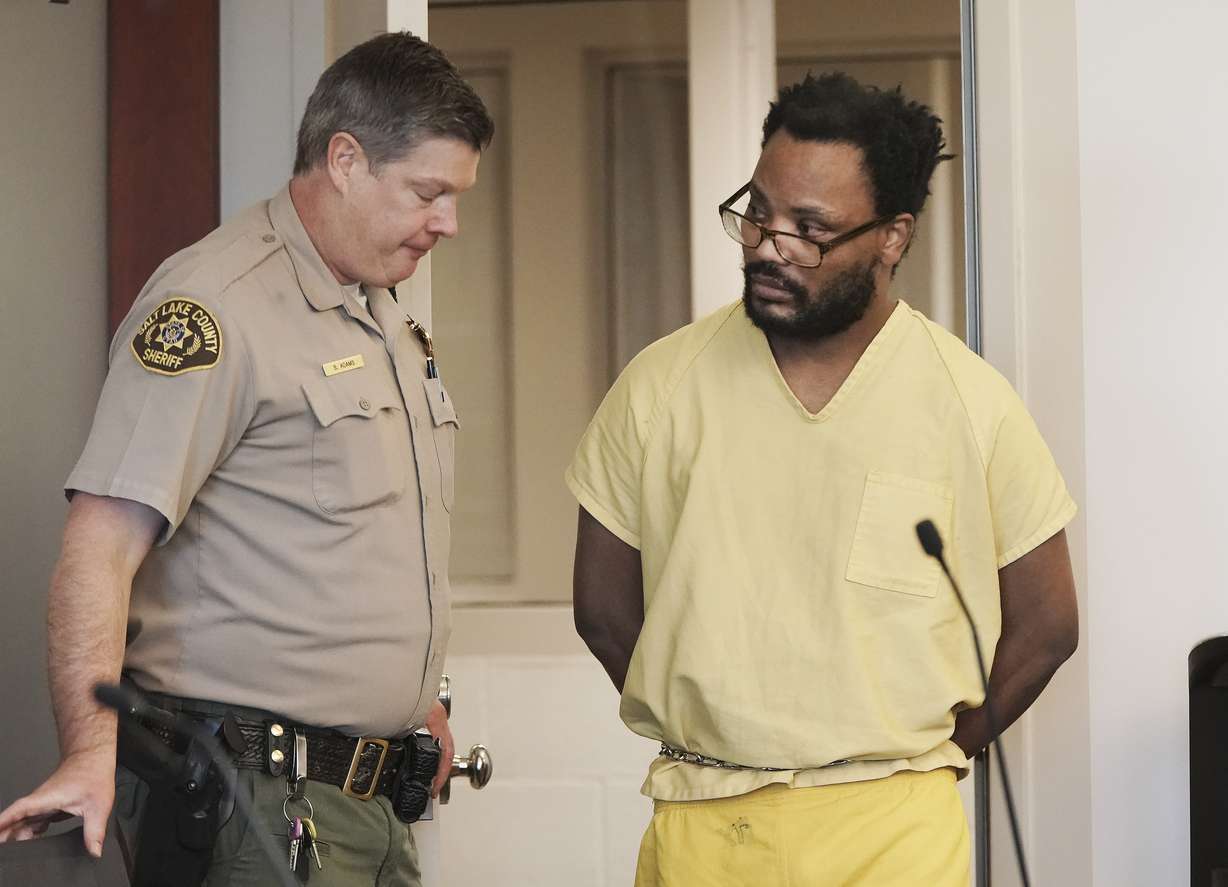 As of Wednesday, only Ajayi has been charged in connection with Lueck's disappearance.
The Salt Lake County District Attorney's Office could not comment Wednesday on whether investigators believe there was a second woman at Hatch Park, stating only that the warrants are based on preliminary information available to police at the time, and additional information will be flushed out during court proceedings.
Dating apps became a focus early in the investigation. On June 22, detectives learned that "Mackenzie is involved in groups such as Tinder, Seeking Arrangement, Call Her Daddy that include sexual conversations, photos, videos and date arrangements that Mackenzie has been involved in for quite some time," according to the warrants.
Also on June 22, Lueck's father told police he discovered his daughter had been using a credit card that he did not know she had, according to the warrants, as well as a separate bank account. He also discovered that his daughter was using TextMe, a third-party messaging application for mobile phones.
Salt Lake police obtained IP information for a number that Lueck was last communicating with on June 17 using the TextMe app and said they traced it back to Ajayi. "Ayoola was shown a photo of Mackenzie and asked if he had ever seen her before, to which he stated, 'No,'" the affidavits state.
Detectives then learned Ajayi had recently created a profile on the Seeking Arrangements app, a dating platform where Lueck had also uploaded a profile.
On June 26, Salt Lake police served a search warrant on Ajayi's property. "A certified cadaver dog was brought into the yard and almost immediately indicated on the area of the yard that had been disturbed," investigators wrote.
Related:
The ensuing search of the property resulted in multiple bags of evidence being collected and holes dug in the backyard near where neighbors said they had observed Ajayi pouring gasoline on items and burning them.
Police found a human bone, charred muscular tissue, part of a scalp with hair, a cellphone and other charred personal items in the excavation area in Ajayi's yard, according to charging documents.
One warrant states that a rib bone and a small skull fragment were among the items found. More charred items were also found in an alley next to Ajayi's home.
"Those items included what looked like black clothing and a possible strap from a purse or backpack. Mackenzie Lueck was wearing a compact backpack, black in color, in surveillance video from the SLC Airport, the last location where she was seen on camera," a warrant states.
A neighbor who observed Ajayi burning items in his backyard described to police, "the smell of the fire as 'something I've never smelled before.'"
Other warrants state that at least one man and possibly two were staying at Ajayi's house at the time Lueck was allegedly killed.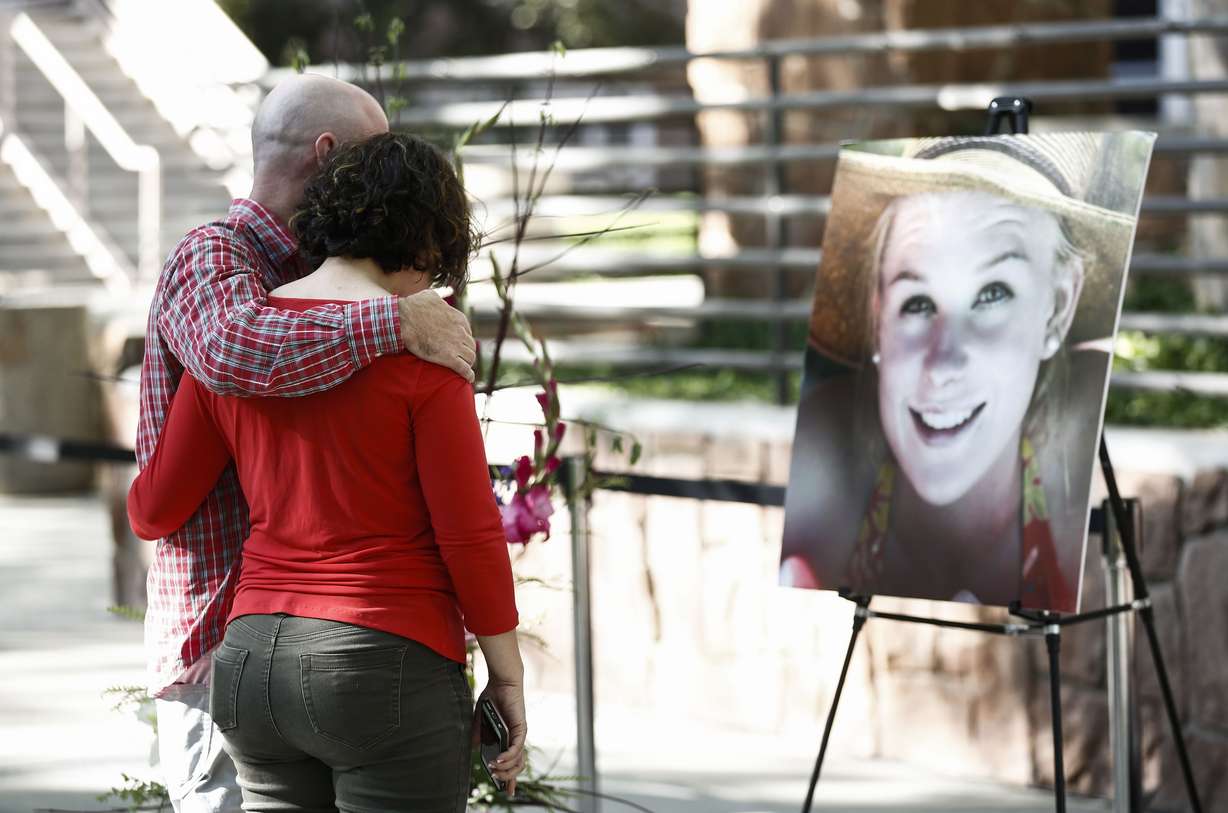 One man, from Texas, said he awoke on June 17 to find Ajayi already awake, the warrant states.
"(He) walked outside to the driveway from the basement Airbnb apartment. (He) said Ayoola was sitting on a trash can in front of his open garage next to his Kia Optima. (He) said Ayoola asked him if he knew how to get gas out of a vehicle. (Ajayi) went on to say he had been trying to siphon gas out of his car and had been unsuccessful. ... Ayoola told him he wanted to burn some pallets that were stacked against the fence in the driveway," the warrant states.
"Ayoola then told him he had been up all night and was 'going on no sleep.'"
The man went to Smith's grocery store with Ajayi as he purchased a gas can and filled it with gasoline, according to the affidavit. When they returned to Ajayi's property, the guest took a shower. But when he went back outside, there was a fire in the backyard.
"He said Ayoola told him he wanted to burn some pallets that were stacked against the fence in the driveway (which ... stated he had not noticed when he arrived at Ayoola's house) because his garbage cans were full. (The man) stated he told Ayoola he did not know how things were in Utah, but in Texas, they would not allow someone to burn pallets in an open fire in their yard. (He) said he told Ayoola if he wanted to discard the pallets he should just break them apart and throw them away," the warrant states.
According to the returns on some of those warrants, some of the items seized by police from Ajayi's house as potential evidence included knives, razors blades, scissors, a stun gun, sweatpants and a hoodie with bleach stains, shoes and socks with blood stains located near a washing machine, and "multiple pieces of cut up bone, located in (an) upstairs bathroom garbage."
Police also investigated whether a second man may have been staying at Ajayi's Airbnb at the time of Lueck's death, according to the warrant. That man, however, claimed he left the residence prior to June 17, the day Ajayi is accused of taking Lueck to his home.
"I told (the renter) I had been told by Ayoola he had paid for a 30-day stay. (The renter) denied this and stated he left on June 14. (He) stated he stayed there for nine days and never had direct contact with Ayoola and never met him," according to the warrant.
On July 15, Salt Lake police announced that new items of evidence related to the Lueck case were found in the Jordan River. According to a recently unsealed warrant, those items included Lueck's University of Utah student ID card and "multiple items of women's clothing strung along the bank of the Jordan River.
"All of the clothing found was cut with a sharp cutting instrument consistent with a knife, scissors, razor blade, etc. Among the items recovered was a bra which had been partially burned and melted and is consistent with articles of clothing that were burned at the initial dig site," police wrote in the affidavits.
Ajayi is also charged in two other criminal cases. He is charged in one with 19 counts of sexual exploitation of a minor, a second-degree felony. Those charges were filed after police say they found child pornography on Ajayi's computer while searching for evidence in the Lueck case.
In the third case, he is charged with aggravated kidnapping and three counts of forcible sexual abuse. Those charges were filed after a woman who claimed she was assaulted by Ajayi in his house in 2018 saw news coverage on the Lueck case, recognized Ajayi and contacted police. A two-day trial is scheduled to begin in that case on Feb. 25.
×
Related stories
Most recent Utah stories