Estimated read time: 3-4 minutes
This archived news story is available only for your personal, non-commercial use. Information in the story may be outdated or superseded by additional information. Reading or replaying the story in its archived form does not constitute a republication of the story.
SALT LAKE CITY — Most states across the West have adopted some sort of water sharing program that provides more flexibility for users in time of need, or in time of excess.
Called "water banking," the strategy — which varies widely across programs — essentially allows water right holders to allow others to use their water and make revenue from it.
On Wednesday, Utah inched closer to implementing its own program a via legislative proposal, that if passed this session, would institute a 10-year pilot project that includes specific demonstration areas with voluntary participants.
The Senate Natural Resources, Agriculture and Environment on a 6-0 vote approved SB26 sponsored by Sen. Jani Iwamoto, D-Holladay, after an extensive three-year process that brought a number of varied parties to the negotiating table, including farmers, water conservancy districts, water users associations and conservation organizations. The bill cleared the Senate with no debate on Thursday.
Iwamoto said more than 80 diverse interests were represented to cobble together the legislative measure that will help the state get its feet wet on a way to more flexibly share water resources to benefit farmers and the environment.
In her presentation to the committee, Iwamoto pointed out the state's population is expected to double by 2060.
"Like other Western states, Utah is at a crossroads where water demand might outstrip its supply," she said. "Water banking is a market tool that facilitates the voluntary and temporary transfer of water rights."
Iwamoto said most states in the West have some sort of water banking program, and it is not a new concept.
In fact, one university analysis of water banking programs done a few years ago counted 94 water banks in 14 states.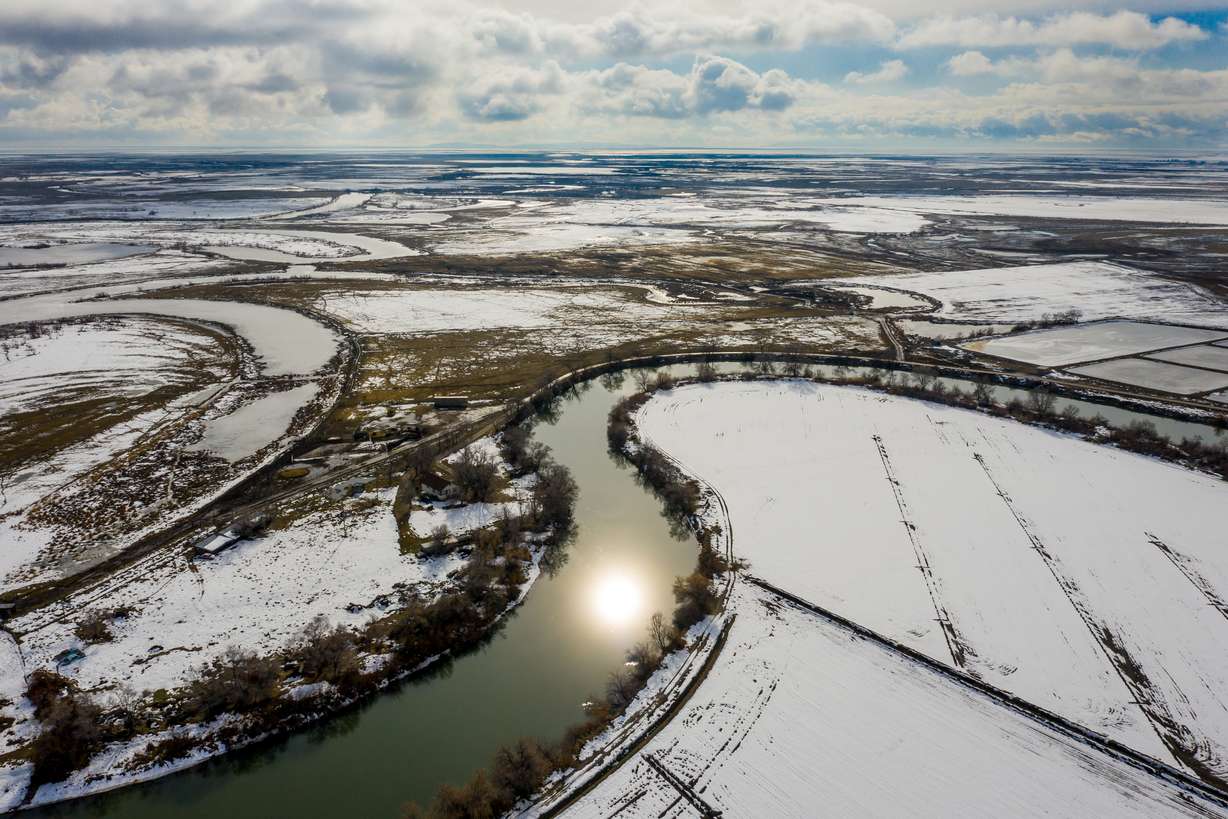 "We have seen an unprecedented amount of interest in participating in this 10-year pilot program," Iwamoto added.
Under the proposal before Utah lawmakers, water bank applicants have to meet 15 criteria by the Utah Board of Water Resources.
Once approved, local water users can "deposit" water in the bank to be leased by others. This mechanism allows the holders of water rights to refrain from using their water and generate income by allowing water to be returned to ecosystems via stream flows.
Water law attorney Emily Lewis with Clyde Snow & Sessions said water bank participants will be required to submit an annual report to the water resources board, and there are additional reporting requirements before the Utah Legislature to ensure compliance.
Interest, she added, is high.
"There are a lot of people across the state who are beginning to think critically about how this could be used in their area," she said.
Water resources in the state — although belonging to the public — are primarily all allocated and are held by those who have the water right.
Because of the hot market for water, and demands for urban development coupled with farming challenges, agricultural holders of those rights sell them and more farms are plowed under.
"We are reaching a point in this state where the low-hanging fruit is gone" when it comes to water resources, said attorney Nathan Bracken, who specializes in water law.
"We do a really good job of taking water out of agriculture but we are not doing anything to put water back into agriculture," he added
Nathan Daugs, manager of the Cache Water District, told committee members that water banking will be one avenue for farmers and ranchers to hang onto land and tap into an additional revenue stream.
A farmer, perhaps, could "dry farm" a portion of the land in favor of leasing the water for it to conservation groups or for other agricultural users on a different system. The challenge, he later said, will be developing a water delivery system to facilitate the water transfers, which will take years.
But banking, Daugs said, will ultimately help Cache Valley's farming and ranching community.
"It is one of the tools of many that we will need in the future to say we will still have a vibrant agricultural industry," he said.
×
Most recent Politics stories