Estimated read time: 4-5 minutes
This archived news story is available only for your personal, non-commercial use. Information in the story may be outdated or superseded by additional information. Reading or replaying the story in its archived form does not constitute a republication of the story.
LOGAN — A retired U.S. Air Force colonel and an opera singer have been united by classic cinema and a desire to share their common ground with the Cache Valley city they call home.
Col. Gary Griffin and Michael Ballam came together from different life paths to revitalize the old Utah Theatre in Logan.
"I retired and moved here to enjoy the good life," said Griffin, who was ready to settle down after his career in the military. "Bought a little farm in the valley, and was going to relax and take it easy."
"I was born here," said Michael Ballam, who built a life out of singing on stage. "I lived in New York City for 35 years but my bones were made here in Cache County."
Despite never having seen an opera in his entire life, Griffin ended up managing Ballam's opera company. Griffin's wife was working with a program called "Opera by Children," when he offered his assistance.
"Gary saw me and came up and said, 'could you use some help?'" Ballam said. "Those are dangerous words."
"I met Michael Ballam and my whole life changed," Griffin said.
Griffin had no idea what he signed up for.
"Michael was on a sabbatical leave," he said. "When he came back, he saw that the theatre was closed. He came to me and asked what had happened to it. He said, 'Who owns it, I'd like to buy it.'"
"I had visions of what this theatre could be," Ballam said.
The bright days of Logan's historic Utah Theatre had grown dim. Ballam got the help of Larry H. Miller and began nearly 10 years of toil, working endless hours to bring the dilapidated building back to what it once was.
---
We just love those classic, old movies.
–Gary Griffin
---
"I could see it in my mind," Ballam said. "I have a lot of good friends: the Eccles, the Sorensons, Larry and Gail Miller. It took many millions of dollars to do this, and to save the Ellen Eccles Theatre, which is just around the corner."
Despite their differences, the colonel and the singer shared one great love — and it wasn't just working to fix up an old building.
"We just love those classic, old movies," Griffin said.
Renovation on the Utah Theatre took over nine years.
Their goal wasn't just to revitalize a venue — it was to turn a theater into a time machine. While live theater productions are certainly part of their project, they wanted to project something more.
"This building became my babysitter when I was five years old," Ballam said. "My mother worked with my father, and they'd bring me here, and I'd watch movies all day long. I saw 'Gone with the Wind' here for the first time. Twice. In a row."
"You don't want to watch 'Gone with the Wind' on your television or your iPad," Griffin said. "It is not the same experience."
On a typical week, the Utah Theatre shows movies that have long since ended their theatrical runs. January has the theme of "Marilyn Monroe Month."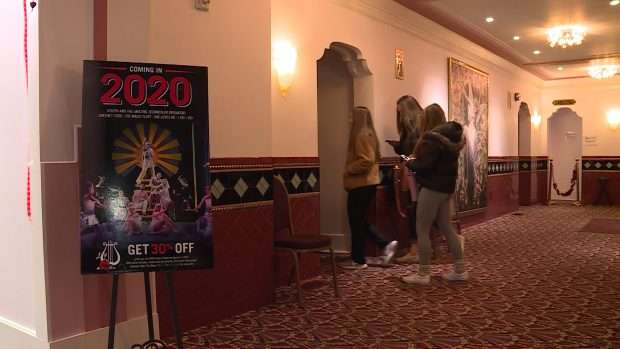 Griffin said past themes have been "John Wayne Month" and "Jimmy Stewart Month." Most of the films selected are typically just based on whatever classics Griffin wants people to see and thinks could draw a crowd.
"The first movie we showed here is 'Casablanca,' which I think is the greatest movie of all time," he said.
As part of the experience, Griffin, who works as a projectionist in addition to helping sell popcorn and sweep the floors, plays old trailers before each film, along with cartoons to help enhance the experience.
"Because that's the way it was back in the '50s and '60s," he said.
But a couple of Bogart buffs aren't enough to keep the lights on.
"To tell you the truth, the first time we showed a movie, I think six people came," Griffin said.
But their faith never flickered — as Ballam said, quoting a film, "If you build it, they will come."
Three years in and their success has continued to spread. Griffin said some movies show to sold-out crowds, which especially pleases Ballam, who had dreams of bringing a block back to life.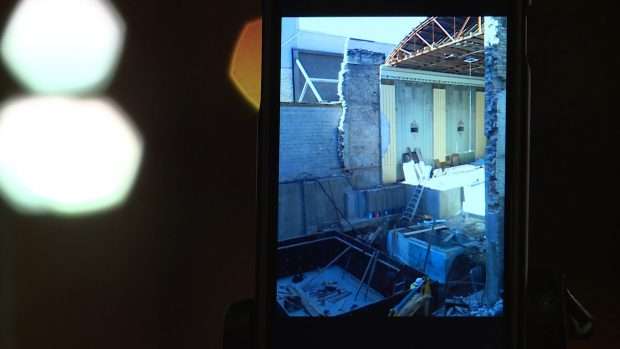 "I wanted to revitalize downtown," Ballam said. "This theatre has caused restaurants to open up across the street."
While Griffin was certainly proud of the effect vintage films seem to have had on downtown Logan, he was equally appreciative of being able to breathe new life into the pictures of the past.
"You sit through those and you are suspended in time," he said. "I hope they appreciate the mastery of cinema: what it takes to put together something that will hold your attention for two to three hours."
The colonel and opera singer are more alike than you might think, united by a desire to share their common ground with the city they call home.
"To bring a bit of grace to this community," Ballam said. "It's a dream come true."
Showtimes for upcoming films and live performances can be found on the Utah Theatre's website.
×
Photos
Most recent Lifestyle stories