Estimated read time: 3-4 minutes
This archived news story is available only for your personal, non-commercial use. Information in the story may be outdated or superseded by additional information. Reading or replaying the story in its archived form does not constitute a republication of the story.
OREM — The Utah Valley University School of Aviation Sciences announced last week it has partnered with SkyWest Airlines to give prospective pilots a clear path into the industry — and potentially $15,000 of tuition reimbursement.
The SkyWest Pilot Pathway Program offers aviation students mentorship opportunities, a guaranteed final interview with the company, enhanced flight class seniority and, if hired, up to $15,000 in reimbursement. Dan Sutliff, a UVU assistant professor in the School of Aviation Sciences, said in an email the partnership "will benefit UVU and its aviation students by providing a seamless transition from college to a career."
SkyWest already has a tuition reimbursement agreement with the pilot programs at Southern Utah University and Utah State University, according to its website.
"Recently, competition for pilots with other regional airlines has increased," Sutliff said, "which prompted SkyWest to enter into a formal agreement with UVU." The Associated Press reported in 2018 that smaller carriers are struggling to keep pilots from larger airlines, and that Boeing predicted the U.S. will need about 117,000 new pilots by 2036.
"This type of program will encourage more students to consider aviation as a career and will help reduce the severity of the current pilot shortage," Sutliff said.
SkyWest spokesman Josh Kaneversky said "more than half" of the airline's pilot hires now come from the Pilot Pathway Program. "With more new aircraft than any other regional airline, the opportunities for pilot career advancement with SkyWest are truly unmatched in the industry," Kaneversky said in an email.
The industry's pilot crunch can be partly attributed to a 2013 regulation that upped the required number of flight-training hours to 1,500, up from 250, for new commercial pilots. So even though airlines are running to keep up with demand, Kaneversky said passenger safety is always top of mind when hiring.
"We're continually on the leading edge of training programs, technology and fleet advancements to ensure every SkyWest pilot reflects our commitment to safety and professionalism," he said.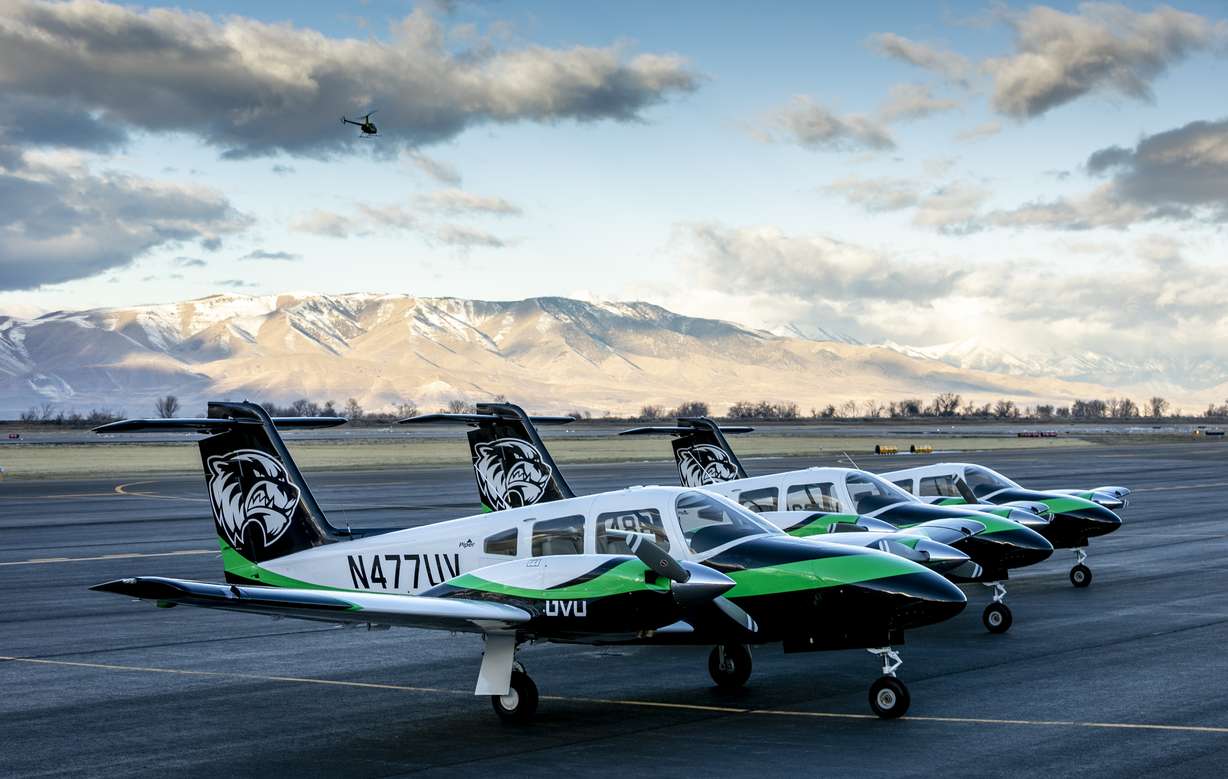 In a news release announcing the tuition reimbursement partnership, UVU aviation department chair Randy Johnson said the partnership "will be a tremendous help to our students and will help provide SkyWest with a supply of highly qualified first officers."
Tracy Gallo, SkyWest vice president of flight operations, said in the release that SkyWest is "proud to partner with flight programs in our home state that provide a commitment to aviation."
SkyWest Airlines is based in St. George.
"We focus on recruiting the industry's best," Gallo said, "and UVU students now have a direct career path to joining the SkyWest team."
Sutliff said that "many" UVU graduates have been hired by SkyWest in recent years. He said Utah Valley students who are interested in joining the Pilot Pathway Program can sign up on the SkyWest website.
×
Related stories
Most recent Utah stories