Estimated read time: 4-5 minutes
This archived news story is available only for your personal, non-commercial use. Information in the story may be outdated or superseded by additional information. Reading or replaying the story in its archived form does not constitute a republication of the story.
PARK CITY — Sundance Film Festival 2020 is underway and the event has pulled in thousands of patrons along with some big names.
Taylor Swift attended the premiere of the documentary "Miss Americana," which focuses on the singer's life, on Thursday at the festival.
Hillary Clinton made an appearance on Saturday at the premiere of the documentary series focused on the politician, "Hillary."
But behind the scenes, there are more than 2,400 volunteers who stand out in the cold and run the show to make the experience better for patrons.
KSL.com spoke with three volunteers about their experience working at the festival.
Jeff Bulosan, 46, Los Angeles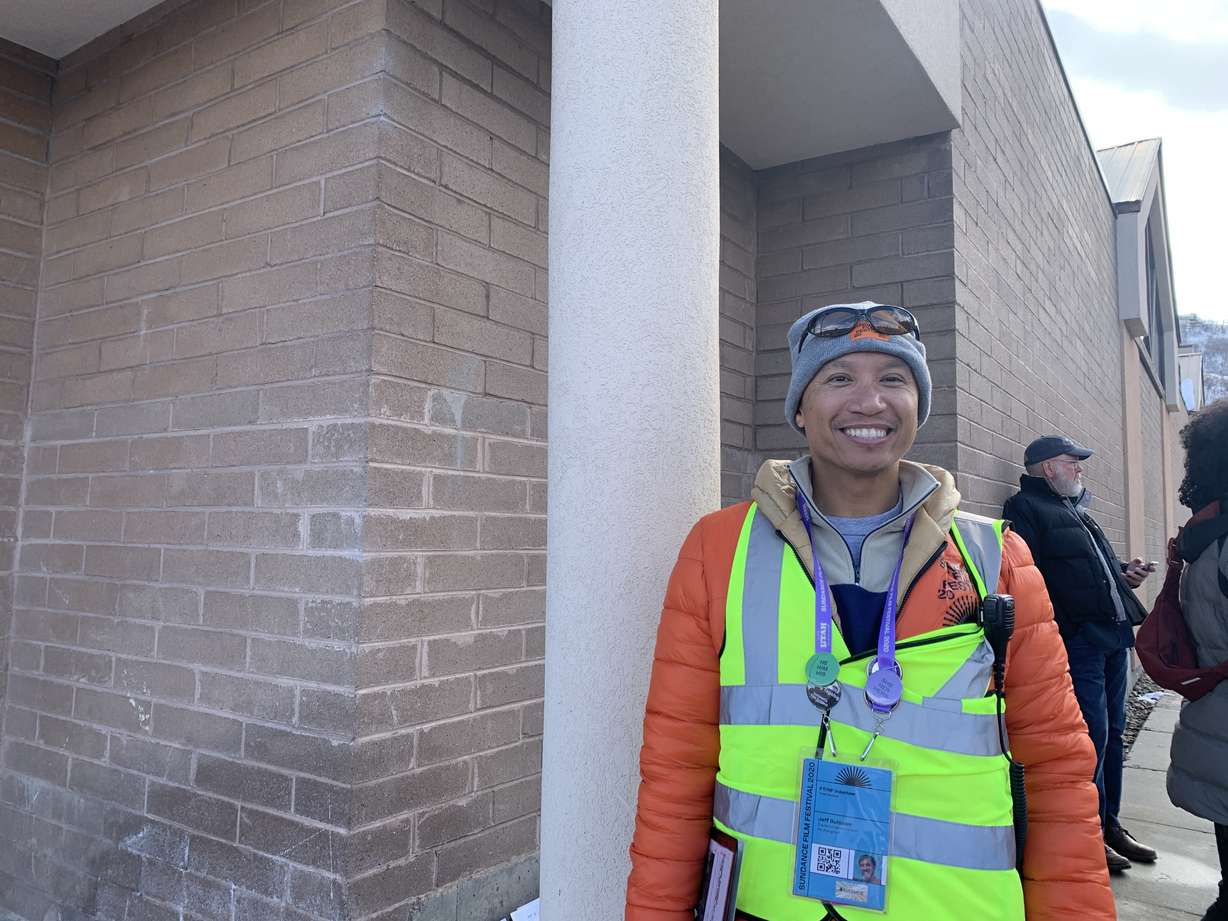 "Ultimately for big-scale events like this, you just want everyone to have the best possible time, both volunteers, patrons, everyone and everyone. Even the businesses involved," he said.
Bulosan is a first-time volunteer assigned to the transportation department, meaning he helps people get where they need to go.
He first attended a Sundance Film Festival about nine years ago as a patron and he has experience volunteering at different film festivals in southern California.
What's his favorite part about working with the Sundance Festival?
"The people," he said. "The locals here, everyone's been very, very helpful and friendly."
As someone who works in advertising and marketing in L.A., Bulosan said he loves the opportunity to network with professionals at the festival.
"I love talking to people and most people are trying to get the best experience possible."
Film recommendation:"Worth," starring Michael Keaton.
Grant Frazier, 19, Provo
"It's just got this awesome community here and I always wanted to be apart of that and so it's great to get to be a volunteer here because I get to see a little bit more inside the festival," he said.
Frazier is a student at BYU, double-majoring in English and political science and this year's festival is his first as a volunteer. He was assigned to the work on the theater crew, meaning he helped manage theater entrances for screenings.
He attended Sundance last year as a patron and he said he hopes to make volunteering a yearly tradition.
"I'm hoping to do it every year," he said.
Frazier loves screenwriting and said he loved to have the chance to network.
"I like to be here because I get to talk to all these creatives who like can help point me in the right direction," he said. "I do love just the film industry, I love TV and movies and I love just the idea of screenwriting and screenplays."
Film recommendation:"Hillary," the documentary series profiling politician Hillary Clinton.
Korinne Brooks, 24, Chicago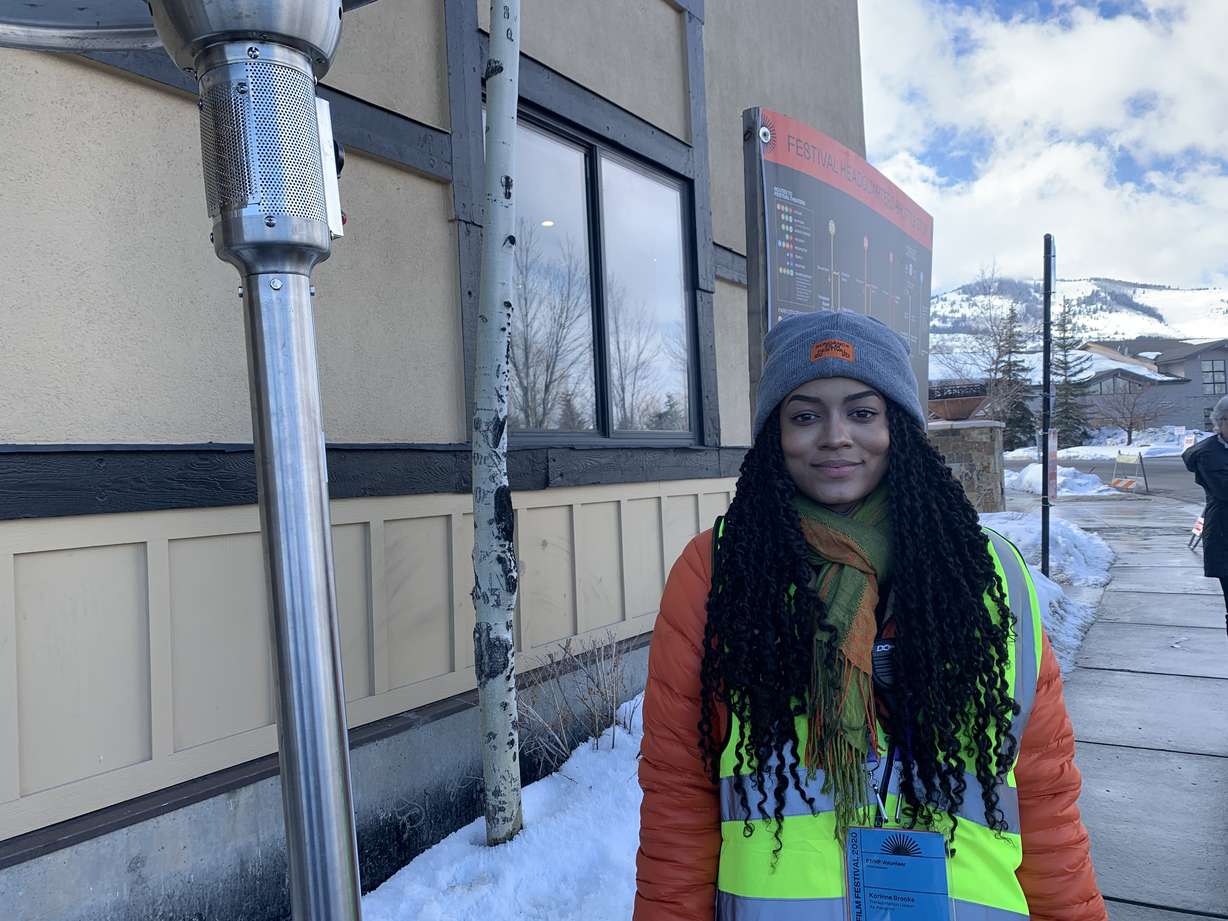 "It's a great experience, I love it," she said. "I'd definitely do it again."
While this is her first time working at Sundance, Brooks has experience in film festivals — she's volunteered at American Black Film Festival in Miami, Florida.
As a freelance production assistant, Brooks has experience in film.
Her favorite part of volunteering is the opportunity to brush shoulders with people in the industry.
"Just all the people you meet, all the networking, all of the connections and opportunities that are here," she said. "I really can't complain honestly."
Brooks was assigned to the transportation department where she helped people navigate bus schedules and get around town.
"Your attitude is everything, you know, you come in positive, whatever you came here for you just have to basically believe in yourself and just be positive and utilize the connections and networking and everything."
Film recommendation: While Brooks hadn't seen any films as of Saturday afternoon, she was interested in seeing "Miss Juneteenth" and "Bad Hair."
Celebrity sightings: Brooks spoke to Jesse Williams, who played Dr. Jackson Avery on "Grey's Anatomy."
She also saw Issa Rae, creator and star of HBO's "Insecure," and Winston Duke, who plays M'Baku in "Black Panther."
---
Be sure to submit your celebrity photos to KSL.com here.
×
Photos
Most recent Lifestyle stories