Estimated read time: 3-4 minutes
This archived news story is available only for your personal, non-commercial use. Information in the story may be outdated or superseded by additional information. Reading or replaying the story in its archived form does not constitute a republication of the story.
SOUTH JORDAN — Two young women were wanted for questioning after police said they scammed residents of a retirement community out of cash and checks by claiming they were raising funds for religious missions.
Tami Bayles said her elderly mother fell victim to the women.
"They said they had just gotten their callings and were collecting money for their missions," she said.
When her mother told them she didn't have any cash, Bayles said the two visitors offered to drive the 84-year-old to the ATM to withdraw money. She declined and instead wrote them a $200 check payable to "cash."
"My mom has helped missionaries for years and years and years, and she thought she was helping out two cute little missionary girls," Bayles said.
More than a half-dozen residents at the Legacy Retirement Residence in South Jordan reported being contacted by the women on Monday, according to Ed Perkes, the community's executive director.
"We called police right away," Perkes said. "It's sad that someone would take advantage of wonderful people."
A letter distributed to the tenants said several residents had "money stolen or removed from the wallets and purses."
The thefts happened in the independent living portion of the community, where residents and visitors can freely come and go without checking in at the front desk.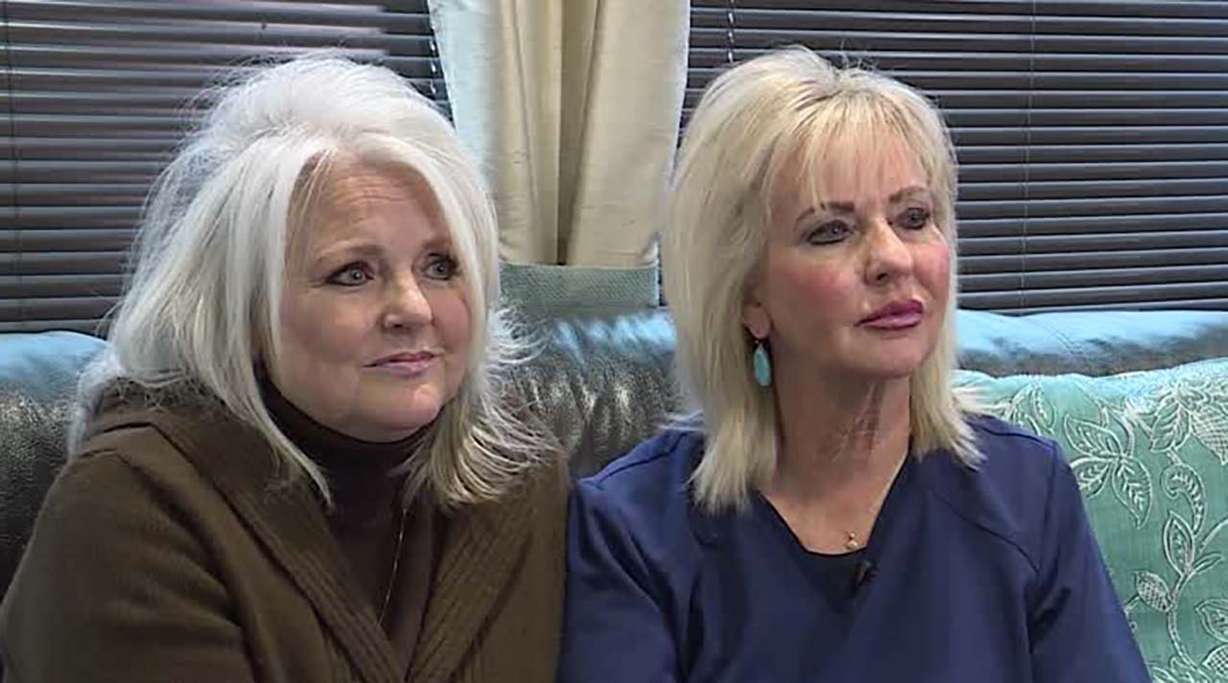 While the two women were inside Bayles' mother's apartment, they asked to use the bathroom and even looked through her freezer and kitchen.
"One of the girls got up and walked into my mom's kitchen and started opening up all of her cupboards," Bayles said.
The family and investigators from the South Jordan Police Department suspected that the two women were looking for valuables and prescription drugs.
"These individuals had gone in and rummaged through different rooms and stolen some property from a few different people," said South Jordan Police Lt. Matt Pennington.
Pennington said one man reported that at least $100 in cash was stolen from his wallet.
"When they leave, he goes back to find his wallet's been gone through and he's missing some cash," Pennington said.
"We've never really had to worry about her safety until this happened."

Two women target a retirement community in South Jordan by claiming they are collecting money for religious missions. One woman wrote a $200 check. A man had $100 stolen.

LIVE report at 6pm on @KSL5TVpic.twitter.com/CU41skOpk0

— Ladd Egan (@laddegan) January 23, 2020
The scammers appeared to have used information and names from previous apartments as they moved through the hallways, even claiming to be the granddaughters of one of the residents.
"Another lady, when they came to her door, she wouldn't let them in," Bayles said. "(Then) they pushed their way in, held up my mom's check and said, 'Look!'"
Fortunately for Bayles' mother, they were able to close her checking account before the check was cashed.
Residents have been invited to a security meeting on Friday and being reminded of safety measures.
"We must caution each of you to keep your apartment door closed and locked when you are home, as well as when you leave your apartment," said the letter from management. "Please do not open the door to anyone you do not recognize."
Police said there were no security cameras in the section of the retirement community where the women carried out their ruse. Police had a vague description of two women with dark hair that were wearing slacks.
Bayles said she would like to see security cameras installed and additional security implemented.
×
Most recent Utah stories