Estimated read time: 1-2 minutes
This archived news story is available only for your personal, non-commercial use. Information in the story may be outdated or superseded by additional information. Reading or replaying the story in its archived form does not constitute a republication of the story.
ST. GEORGE — Clusters of onlookers gathered on the sidewalk Monday evening near the west end of the St. George Temple as heavy equipment tore down the back end of the building.
A cloud of dust was kicked up as a large chunk of white wall fell to the ground. The dust spread out across the temple grounds and washed over the onlookers filming the demolition with their cameras on the other side of the fence line before dissipating.
Passersby in their vehicles also slowed down to watch the display, resulting in St. George Police officers being sent to the scene to make sure traffic ran smoothly while crowds continued to gather.
The end of the St. George Temple that was torn down was part of a previous addition made in the 1970s. The demolition exposed the original end of the temple as the addition was removed little by little.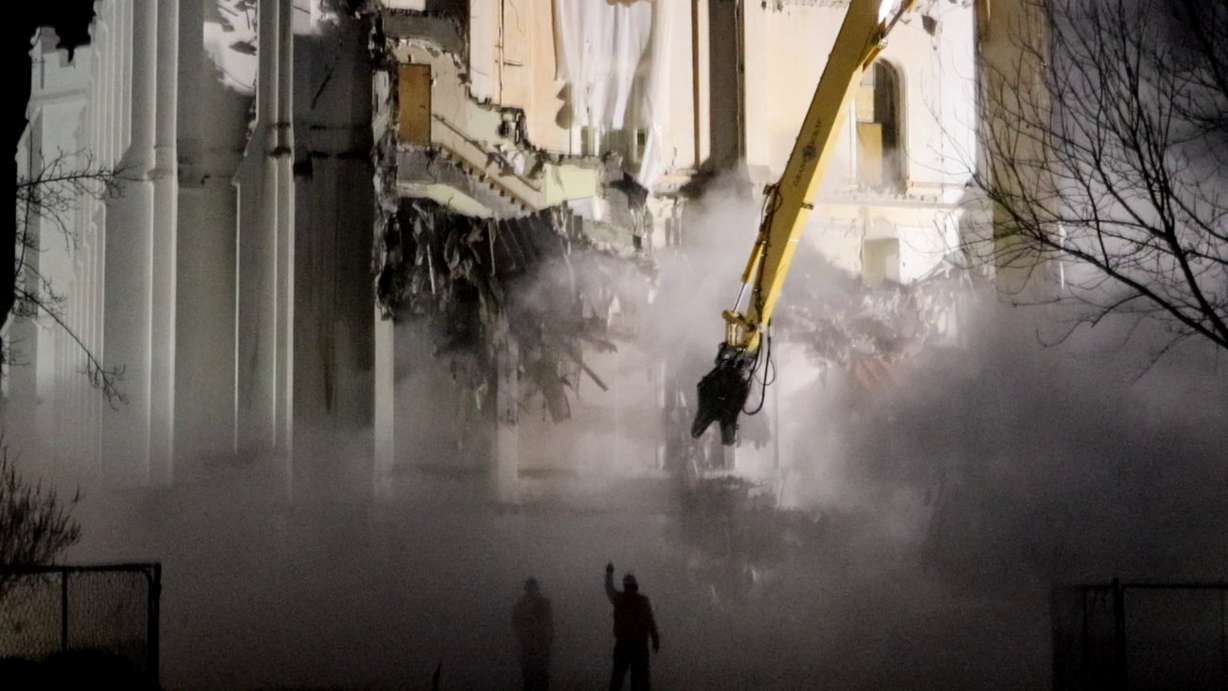 As a part of the major restorative work being done on the temple during its three-year closure, previous additions have been or are being torn down to make way for additions that better match the architecture of the temple proper.
The Church of Jesus Christ of Latter-day Saints first announced the temple would close for renovations in January 2019. The closure was a part of an overall push by the church to renovate and upgrade its pioneer-era temples.
Read the full article, view video and a photo gallery at St. George News.
×
Related stories
Most recent Southern Utah stories