Estimated read time: 2-3 minutes
This archived news story is available only for your personal, non-commercial use. Information in the story may be outdated or superseded by additional information. Reading or replaying the story in its archived form does not constitute a republication of the story.
NORTH SALT LAKE — A Utah man says he has gained a whole new appreciation for life after being stranded in the Alaskan wilderness for 23 days.
Tyson Steele, 30, was found among the rubble of his remote homestead in the Susitna Valley on Thursday morning after family members asked officials to perform a welfare check after not hearing from him.
According to CNN, Steele had been living in a Quonset hut — a lightweight frame, covered in plastic tarps. "It was home and it was cozy," Tyson said of his cabin, speaking from his parents' house on Monday.
On Dec. 17, Steele watched the structure go up in flames, leaving him without much food, clothing, shelter or a satellite phone.
The fire also claimed the life of his beloved dog, a chocolate lab named Phil.
"Bullets were going off. I had about 500 rounds of bullets," the avid outdoorsman, who learned survival skills from his grandfather, said of the fire. "A propane tank shooting out 6-foot flames."
"I think I was partially hysterical, too, with the loss of my dog. Logic went out the window," Steele said.
But then reality sunk in.
"I knew nobody was going to come for about three weeks," Steele said.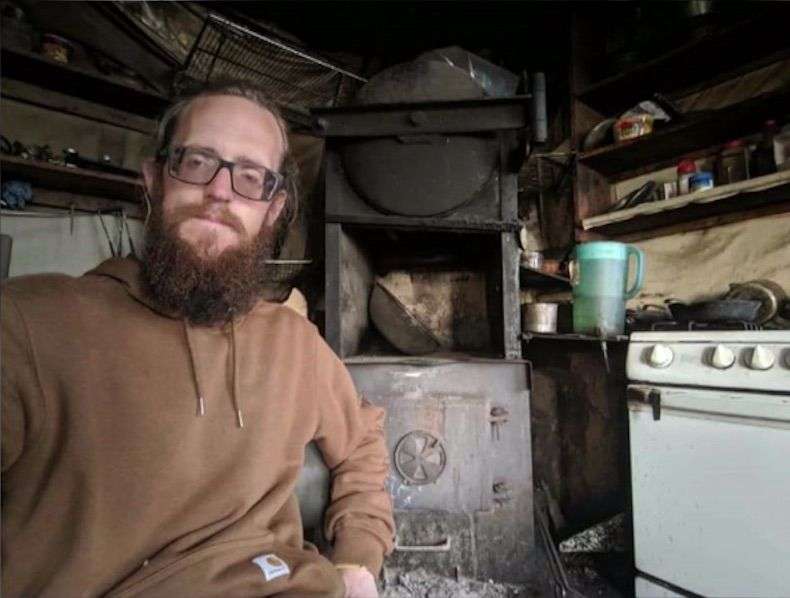 He first built a snow cave, one of the tricks he learned from his grandfather.
He then salvaged some tarps and wood and fashioned a shelter around an old stove that survived the blaze. He rationed canned food found in the rubble.
"Two cans a day was what it was, so I planned on breakfast and dinner."
He kept track of the time with a piece of chalk.
"It occurred to me that I could die, and people wouldn't know what had happened," he said, "so I wrote a couple of things down on the wood stove."
Some 3,000 miles away his parents knew something was wrong.
"Christmastime really did it for me," said his mother, Sherri Steele. "I was like, 'This isn't normal.'" That's when they called for help.
"It still took about four or five days before they could go out because it was so cold," his father, Bert Steele said.
In aerial footage shared by Alaska state troopers, Steele is seen waving to the troopers in a helicopter with a large "SOS" carved out of the snow behind him.
Surprisingly, Steele suffered no major injuries and didn't even get frostbite, although he lost about 15 pounds while waiting to be rescued.
Now that he's safely back in Utah, he arrived on Sunday, the family is celebrating a delayed Christmas.
"He said 'If you don't mind, I want to have a Christmas morning,'" Bert Steele said.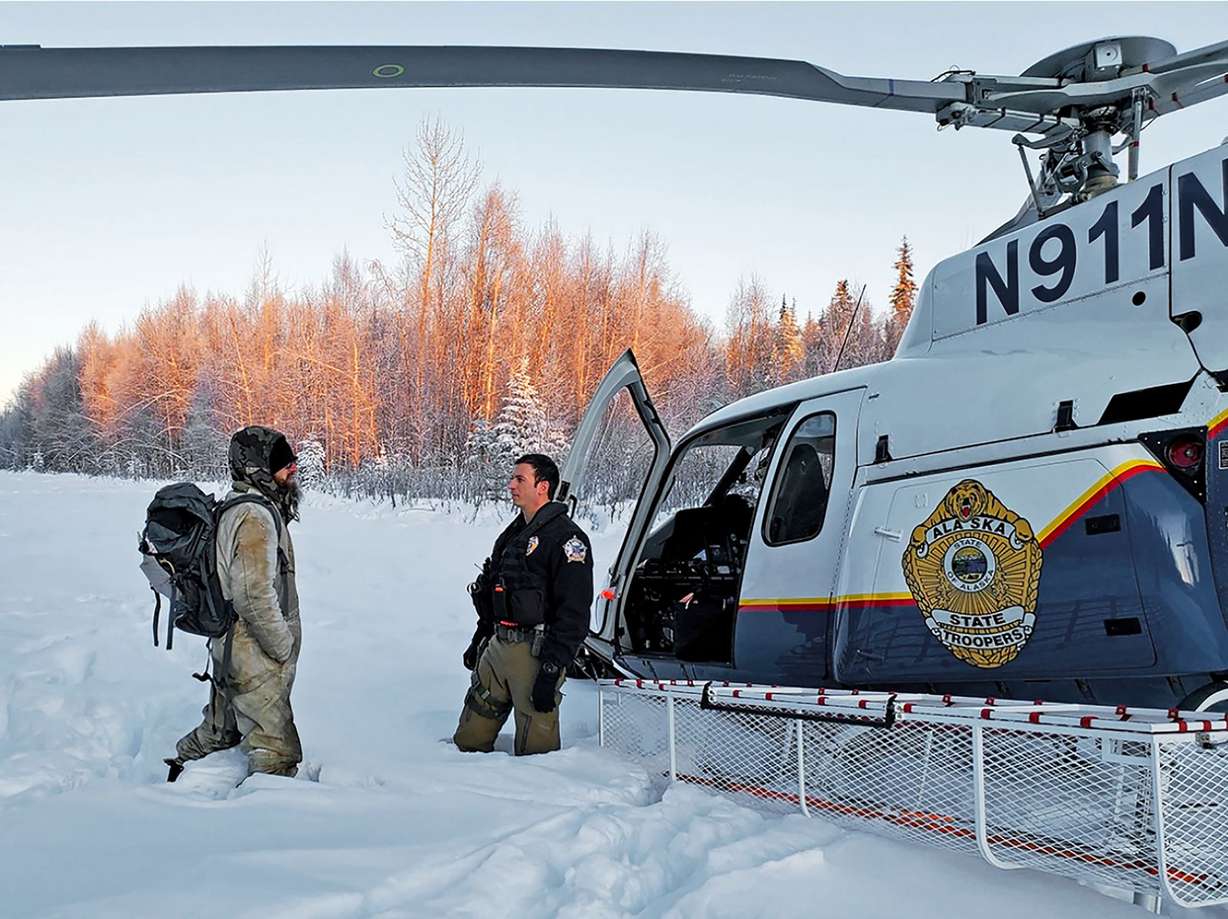 "I'm just so grateful, my heart is so full that he's here," Sherri Steele said.
And this Christmas came with a gift that means more than ever before — his grandfather's old jacket.
×
Photos
Related stories
Most recent Utah stories