Estimated read time: 6-7 minutes
This archived news story is available only for your personal, non-commercial use. Information in the story may be outdated or superseded by additional information. Reading or replaying the story in its archived form does not constitute a republication of the story.
LAS VEGAS — Every year, hundreds of thousands of people descend on Las Vegas for the world's biggest tech event: the Consumer Electronics Show.
The products at the conference range from the unfathomable to the unnecessary, but some always stand out from the rest.
KSL.com wandered the showroom floors to find some of the coolest.
Artificial humans
Samsung's artificial humans are not smart assistants. Rather, they're exactly what they sound like. The virtual but exceptionally realistic humans look and act like real people and can show emotions and learn from experiences.
Called Neon, the chatbot is designed to converse with you, form memories, learn new skills and develop a personality. They can serve as teachers, concierges, spokespeople, TV reporters, teachers and much more.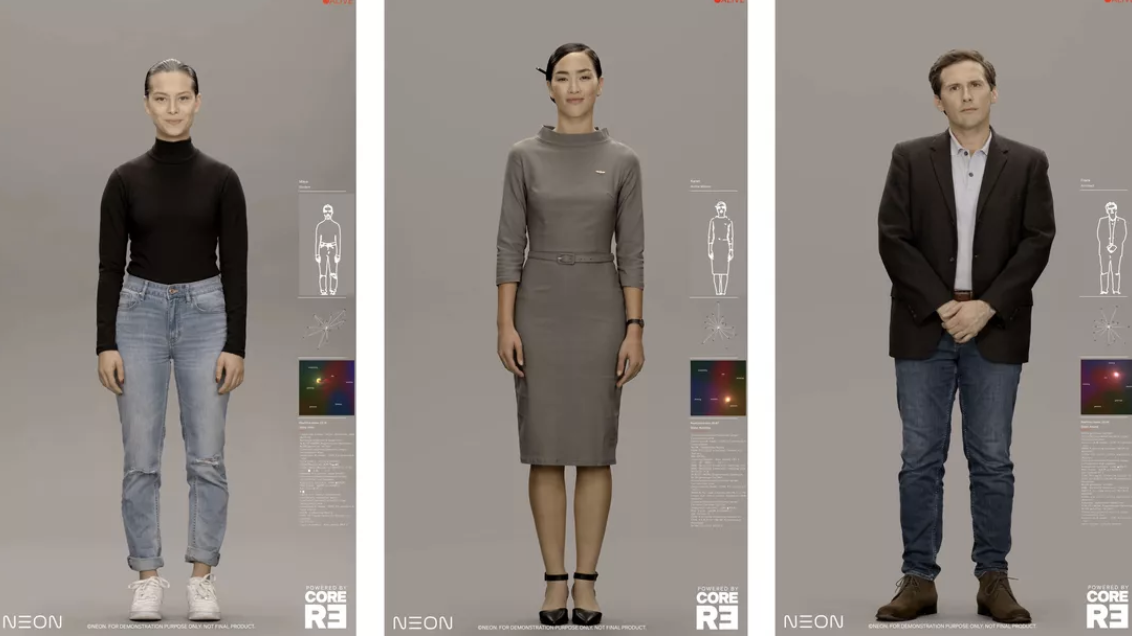 Mop and vacuum robot
The Narwal can vacuum and mop your floors, then clean itself — without you lifting a finger. The robot is housed in a base system with two tanks that separate clean water from dirty water, a built-in pump to spray the water on the mops, and a washboard to clean the mop.
Narwal will return to the base station when it needs to, and the mop will get sprayed, scraped and cleaned. Then it goes back to where it stopped mopping. There's also a ventilation system so the mop can dry once it's done.
The base model is available on Indiegogo for $599.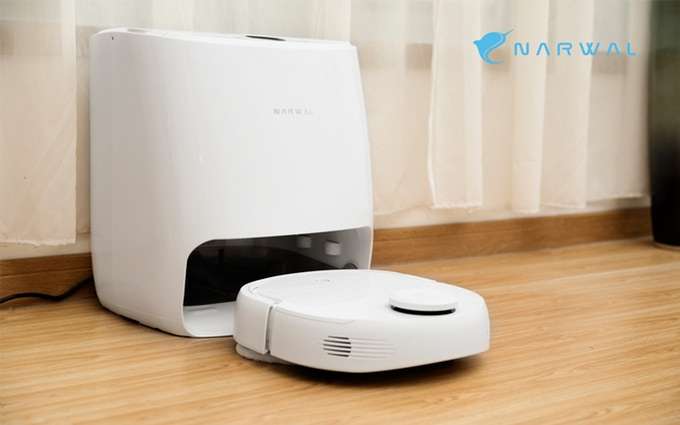 Beauty wand
Do you hate plastering your face with foundation just to even out your skin tone? Join the club.
The Opte will scan your skin for discolorations as you run the tip along your face, then it will deposit a small amount of serum on dark spots that will both cover them up and make them go away over time.
The Opte will go to market later this year for the whopping price of $599.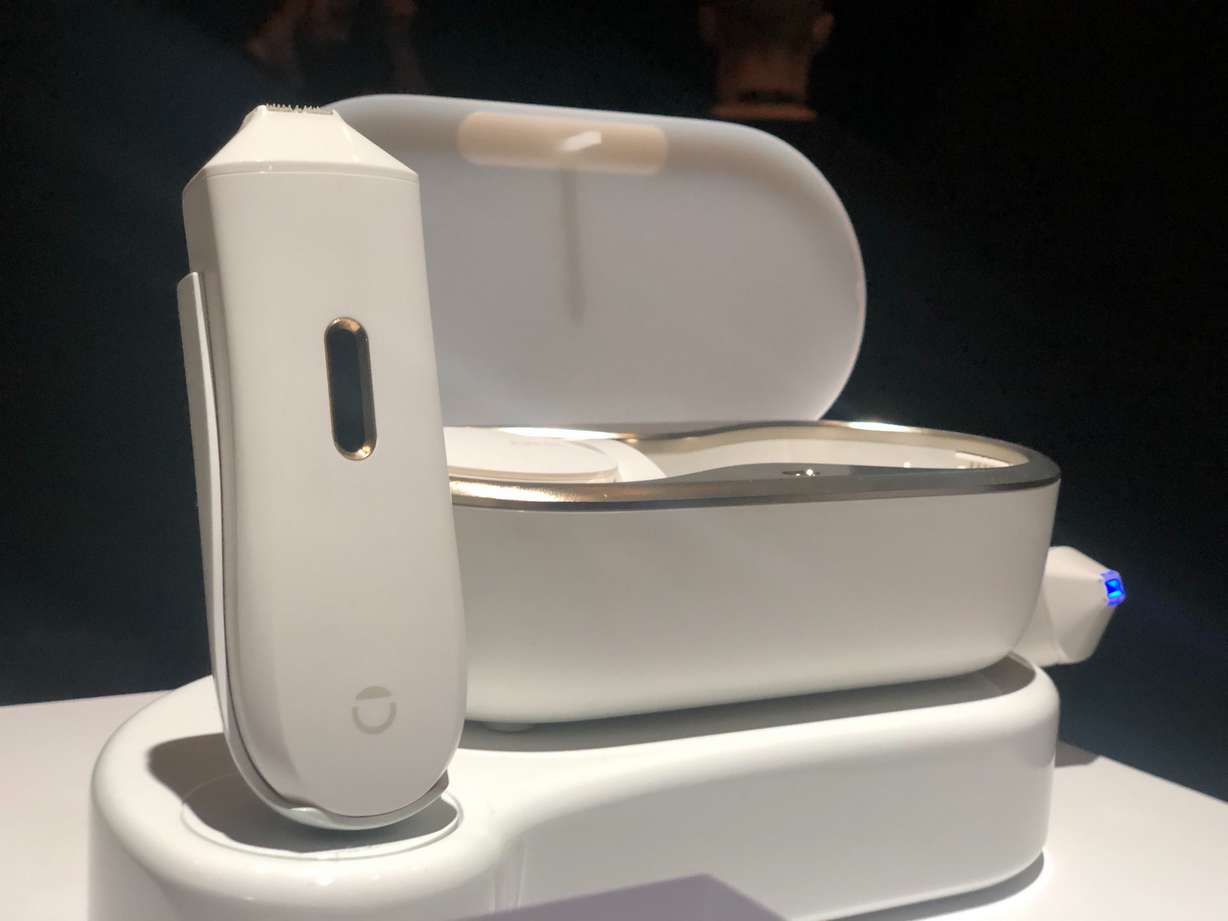 Flying car
Is a real flying car too much to ask? So far, yes. But we're a little bit closer now that Hyundai and Uber have partnered to develop an all-electric air taxi.
The two companies unveiled the concept design during CES and said a prototype will be ready by 2023. Uber customers will, eventually, be able to summon a ride on the flying vehicle. In the meantime, you'll have to stay on the ground.
Dabby
Do you ever feel like you spend your whole night trying to figure out what to watch instead of actually watching something? And as more streaming services roll out, you're forced to go back and forth between apps trying to find the thing you want — if it's even on there.
Well, Dabby markets itself as "the brain your TV's been missing." It's a little device that will play any video on the web and your streaming services with a simple voice command. No more searching across devices, apps and websites. Dabby will find it and instantly cast it to your TV.
Dabby is available on Kickstarter for an early bird price of $169.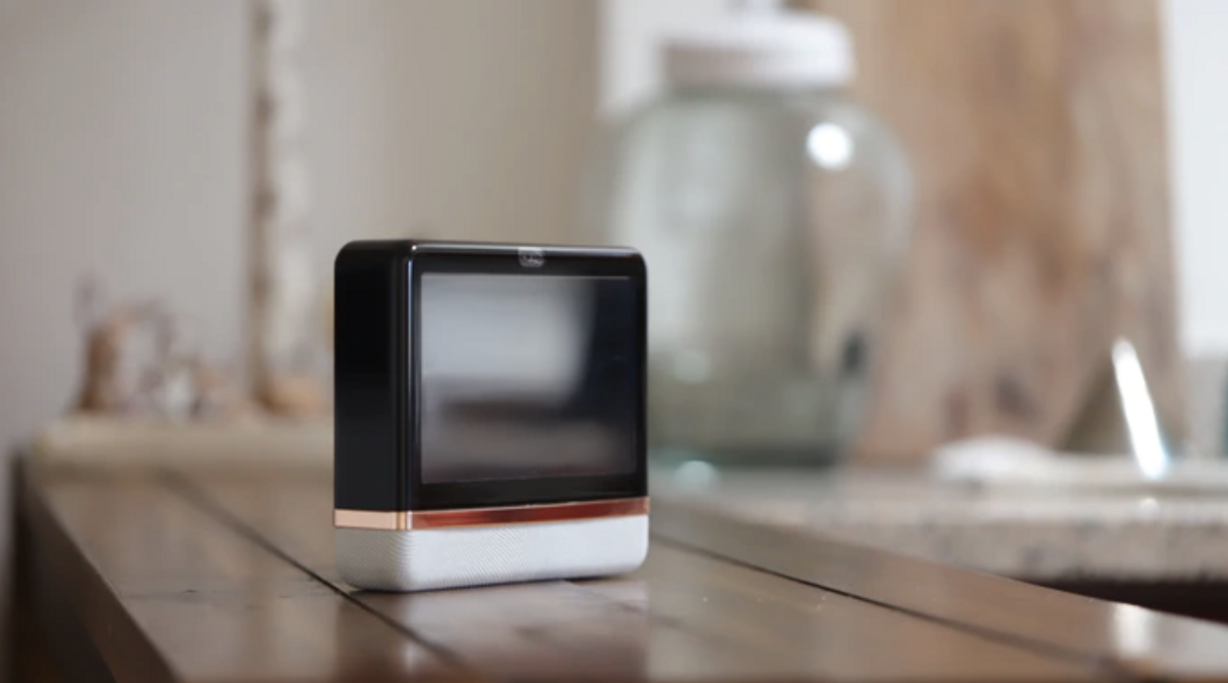 Foldable laptop
Lenovo's ThinkPad X1 Fold is marketed as "the world's first foldable PC." Open up the device, and it'll look like your typical, albeit smaller, laptop with a keyboard and screen. But detach the keyboard, and there's another screen underneath.
You can either use the now tablet-looking device as dual screens or one larger screen and connect your keyboard wirelessly.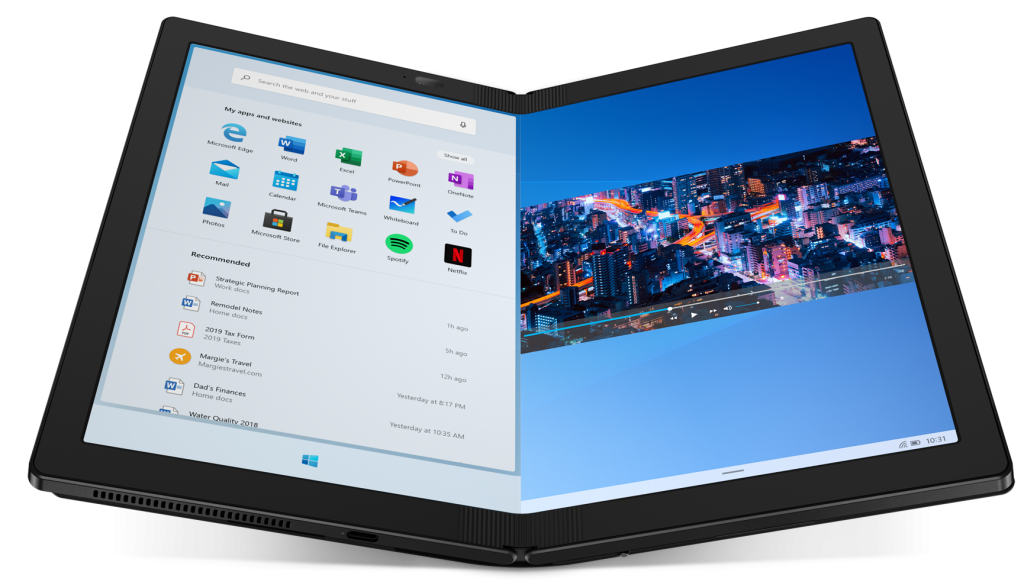 AR workout companion
Samsung's GEMS is a futuristic model of fitness that can turn your home into a gym.
Just strap on the exoskeleton around your waist and legs, put on the glasses and wait for your virtual fitness instructor to appear before you. She or he will take you through a workout targeted to your needs and abilities, and the exoskeleton will track how you did and provide data.
Patients in physical rehabilitation can also use GEMS to improve their moving abilities, and yet, GEMS earns the "do we really need this?" award on this list.
Delta is going to launch "parallel reality" at the Detroit airport this summer. Parallel reality would allow people in the airport to look at signs and see only flight information relevant to them. Idk how this works at all still but it sounds like science fiction pic.twitter.com/nKrbIrDcJJ

— Liesl Nielsen (@liesl_nielsen) January 7, 2020
Self-cleaning water bottle
The LARQ is a stainless steel reusable water bottle that not only cleans itself at the press of a button on the lid, but it also purifies your water at the same time. Fill up your LARQ at the nearest stream during your next hike, and within five minutes it will be safe to drink — and you'll never have to worry about any mildew.
LARQ will also flash at you every few hours to remind you to drink and stay hydrated. It's a bit pricey for a water bottle at $95, but it'll probably be the only water bottle you'll ever need.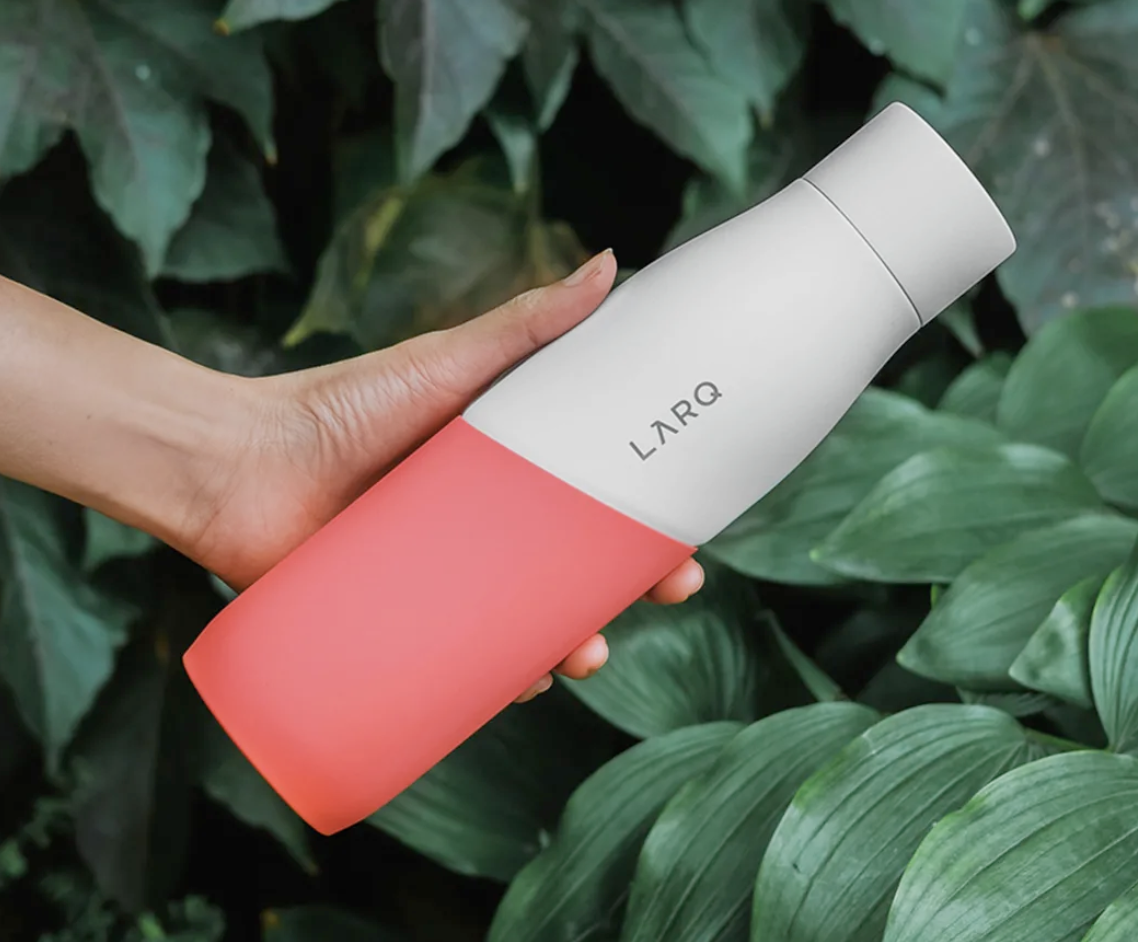 Water bike
The Manta5 Hydrofoiler XE-1 is a water bike, and that's just awesome, OK?
The bike has hydrofoils, or wings for the water. As you pedal, water will stream over the wings and lift the contraption up out of the water so there's very little drag. But pedaling through water to get going fast enough can be difficult, so there are motors attached to the vehicle that augment the power you're creating by pedaling.
This one wins the "if I were rich, this would be the first thing I'd buy" award on the list.
Teaching robot
The Roybi robot can teach young kids how to speak, and then how to speak confidently and articulately as they grow. It can also teach them foreign languages, as well as STEM skills tailored to their skill level and learning speed.
Do you want your kid to learn some valuable skills early on but don't quite have the time or money to hire expensive tutors or put them in expensive schools? Roybi is their personalized teacher and will give you analyzed updates on their progress.
The Roybi was named one of TIME's best inventions of 2019 and costs $199.
Water made from air
SOURCE from ZeroMass Water creates water from thin air, literally.
Water vapor is pulled from the air with a system powered by solar, then converted into liquid water. The water is then mineralized with calcium and magnesium for taste and health.
A standard SOURCE array can replace more than a 12-pack and up to a 20-pack of bottled water on a sunny day. Water production varies based on location, but the technology is optimized for a wide range of climates and can produce water, even in areas of medium sun and humidity.
SOURCE is installed in more than 35 countries on six continents around the world.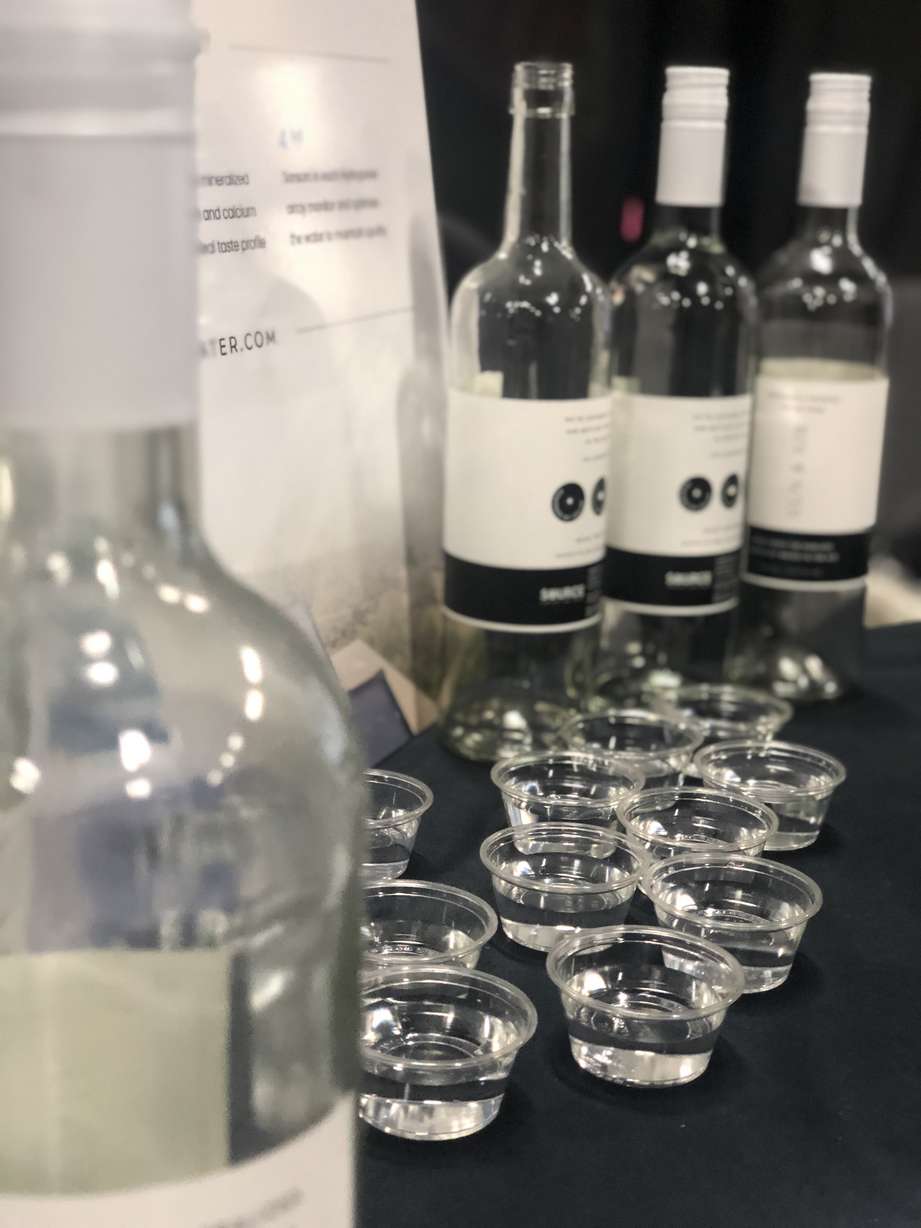 ×
Related stories
Most recent Features stories