Estimated read time: 3-4 minutes
This archived news story is available only for your personal, non-commercial use. Information in the story may be outdated or superseded by additional information. Reading or replaying the story in its archived form does not constitute a republication of the story.
OREM — Fewer women in the Beehive State hold leadership roles, but a new study from the Utah Women and Leadership Project found that women who serve full-time missions can more easily see themselves as leaders.
The study was conducted by Utah Valley University.
"I help manage projects, high technology projects, and the majority, if not all of the people on my projects, are men — aside from myself," said Mallorie Coffin Harker, an engineering and project coordinator at Moxtek, an X-ray and optics technology company in Orem.
Harker credits the confidence she gained as a missionary for The Church of Jesus Christ of Latter-Day Saints as an important factor in her ability to succeed in her career.
"I think it just helped push me even more, so in that direction of coloring outside the lines, and not having to be in a box that you traditionally possibly are in, especially here in Utah," Harker added.
"One thing we know in Utah is many women don't see themselves as leaders," said Dr. Susan Madsen, UVU professor and founding member of the Utah Women and Leadership Project. "They don't see that it's their role to use their voices in ways that influence and lead."
Dr. Madsen said that Utah is below the national average for women in leadership positions. She wants to help women change misperceptions that cause them to shy away from leadership opportunities, especially amongst those who are members of the Church.
"There's a perception of 'either/or', and that's dangerous. What I'm pushing is 'and'," Madsen said. "We can be a mother and we can run for public office."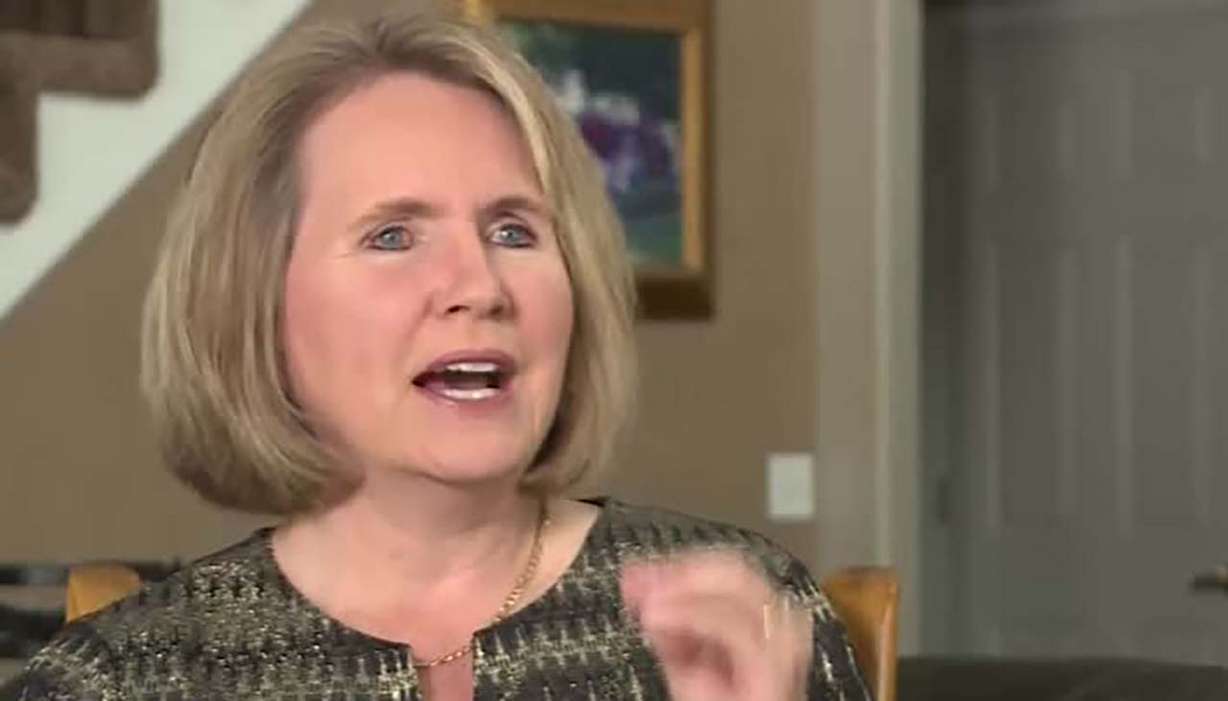 Madsen's recently published study, "The Leadership Development Gained by Women Serving Full-Time Missions," analyzed the experiences of about 700 returned sister missionaries.
In an open-ended question, respondents said they gained several leadership competencies including public speaking (40.2%), conflict management (38.9%), courage (37.6%), and interpersonal skills (35.3%). (These were the top 4 listed competencies.)
"There's a lot of planning on the mission and that translates very directly to what I do every day here," said Harker of another competency also listed by respondents.
"One of the goals that I have with this project is to help women see that they are prepared already to lead," Dr. Madsen said, adding that she herself served a mission in Tampa, Florida.
The study also found that returned sister missionaries felt more empowered when they had more leadership opportunities, like women who served in all-sister missions.
"One of the most interesting things in the study, to me, was the difference between sisters who were in all-sister districts or zones, and how much leadership and excitement they had," she said. "They were district leaders and some zone leaders, versus women who never got those opportunities because the elders (male missionaries) had always taken those roles."
---
The research is clear that when you lift and support women, you lift and support families, and you lift and support men.
–Dr. Susan Madsen,
---
Sisters also differed in their opinions and interactions with their mission presidents.
"I was also interested in finding the difference between the perception of mission presidents between so many people in our sample," Madsen said. "Many women described their mission presidents as very empowering, but we had some that said their mission presidents were so biased against sisters, and the heartbreak that some of them (experienced) and the lack of opportunities."
Dr. Madsen said respondents also were more likely to see themselves as leaders.
When asked the question, "Women need to be prepared to be leaders," the majority of respondents answered that they strongly agreed. A 1-7 scale was used with 1 being "Strongly Disagree," and 7 being "Strongly Agree." The mean response was 6.67 with a standard deviation of 0.84.
Furthermore, Dr. Madsen said that encouraging women to become leaders doesn't undermine the importance of men's roles.
"The research is clear that when you lift and support women, you lift and support families, and you lift and support men," Dr. Madsen said.
Dr. Madsen said there is a difference between church culture and doctrine. The church encourages both men and women to seek leadership opportunities. Those skills can benefit them both at work and at home
×
Photos
Most recent Utah stories