Estimated read time: 6-7 minutes
This archived news story is available only for your personal, non-commercial use. Information in the story may be outdated or superseded by additional information. Reading or replaying the story in its archived form does not constitute a republication of the story.
Editor's note: "A Costly Cure: Struggling with soaring prescription prices" is a five-part series airing throughout this week, mornings and afternoons, on KSL NewsRadio 102.7FM and 1160AM.
SALT LAKE CITY — It was about three years ago when Dan Liljenquist first started to piece together the idea of creating a first-of-its-kind drug company.
The senior vice president and chief strategy officer for Intermountain Healthcare had spent a majority of the 2010 decade consumed by the minutiae of patient care. During that time, he realized that health care providers were operating in an imperfect system, but perhaps more troubling was the corporate and personal greed that was prohibiting any kind of solution.
"It was the price gouging on the EpiPen that really bothered me," explained Liljenquist. "Things like Martin Shkreli, 'Pharma Bro,' who jacked up the price of a drug by 500 percent."
He thought about a way to ensure that vital drugs would be more available and affordable to those who need them. Liljenquist knew there needed to be an alternative supplier of life-saving medication in order to challenge the drug monopolies that had a stranglehold on the market.
"When you're desperate for a product, and the supplier knows it, the best way for them to maximize their profits is to just restrain supplies," he explained.
Patient is dead last
His idea took form in 2018 with the creation of Civica Rx.
The new nonprofit drug company was to be headquartered in Utah with the intention of reducing chronic generic-drug shortages and price gouging.
"In some ways, it's really sad that the market, in the private interests of shareholders, often puts the patient dead last in that equation," Liljenquist said in October.
And many times the patients who are being overlooked are the individuals with the smallest room for error.
At the time of their first delivery, Liljenquist stated a need to address the patients who are making life-and-death decisions.
"We're starting at hospitals, because that's where shortages are so risky for patients and because we know and see those risks every day," he explained.
Related:
Civica Rx eventually was fully formed with the backing of seven leading health care providers, including Intermountain Healthcare, and three major philanthropies.
They established headquarters in Lehi, and the nonprofit made their first delivery on October 2, 2019, when they delivered vials of Vancomycin to Riverton Hospital, which is an Intermountain Healthcare facility.
Vancomycin was the companies' first targeted drug because it's used to treat such a variety of bacterial infections and had previously been in short supply.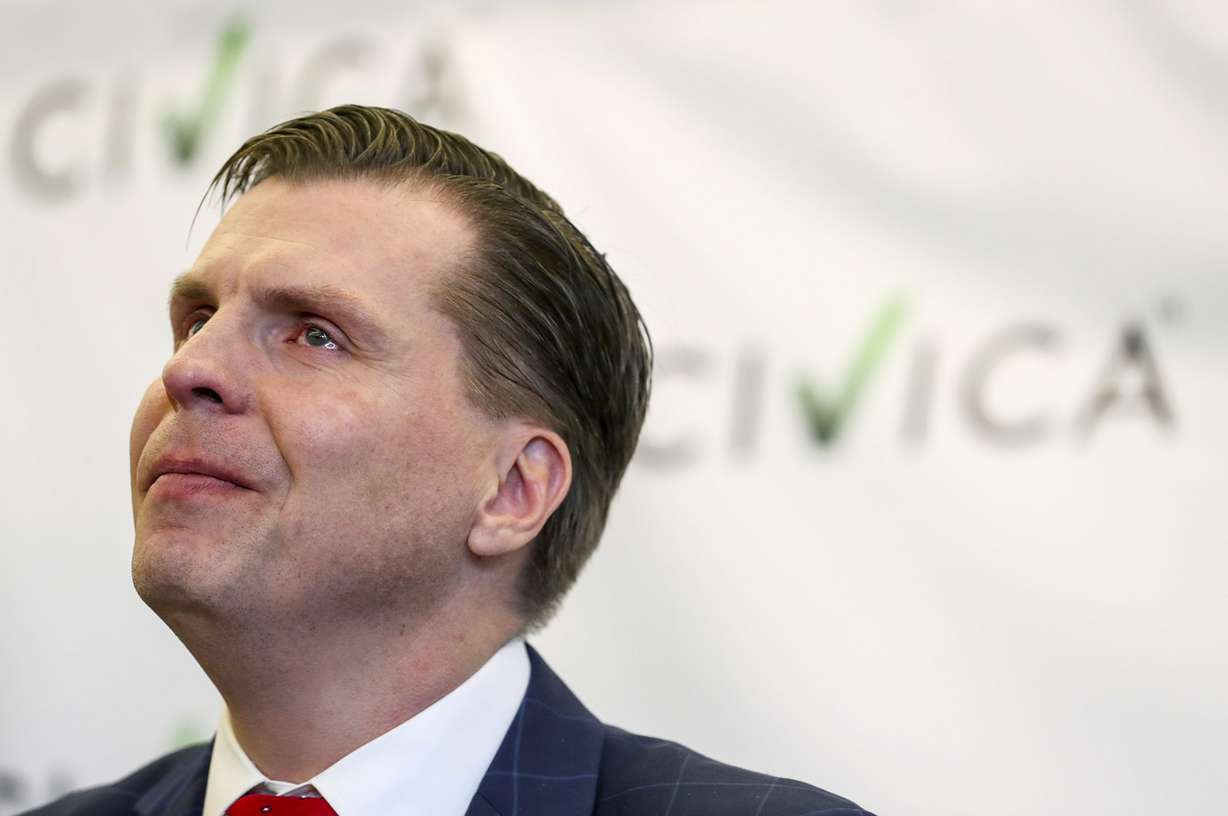 Progress hard to ignore
Liljenquist got emotional at a press conference while reaffirming the nonprofit companies mission.
"There's no shareholders. I'll never make a penny off of Civica, nor will any of the people involved in its governance," he said.
While the initial delivery was local and only pertained to one specific drug, the nonprofit had a much larger objective they were working toward.
"The mission of Civica is broad enough to address problems in the market, not just in hospitals, but across the United States," said Liljenquist.
---
There's no shareholders. I'll never make a penny off of Civica, nor will any of the people involved in its governance.
–Dan Liljenquist
---
He went on to provide some specific benchmarks for Civica Rx.
"Our goal is to have 40 medications next year, understanding that this problem is really impacting hundreds of drugs that we use every day in hospitals," he explained. "We're working to systematically fix those problems drug by drug."
And their progress is hard to ignore.
Marc Harrison, M.D, the president and CEO of Intermountain Healthcare, provided a recent update on the growth of the nonprofits in a recent Deseret News feature.
"Forty-five health systems are now members of Civica Rx, and they represent more than 1,100 hospitals in 46 states," he explained. "This first delivery is being followed up by 15 additional Civica Rx medications in production this year. These medicines are used daily by hospitals in emergency care, surgery, pain management, and in treating hypertension. Forty medications are expected to be available from Civica Rx by the end of 2020."
Enter Rep. Thurston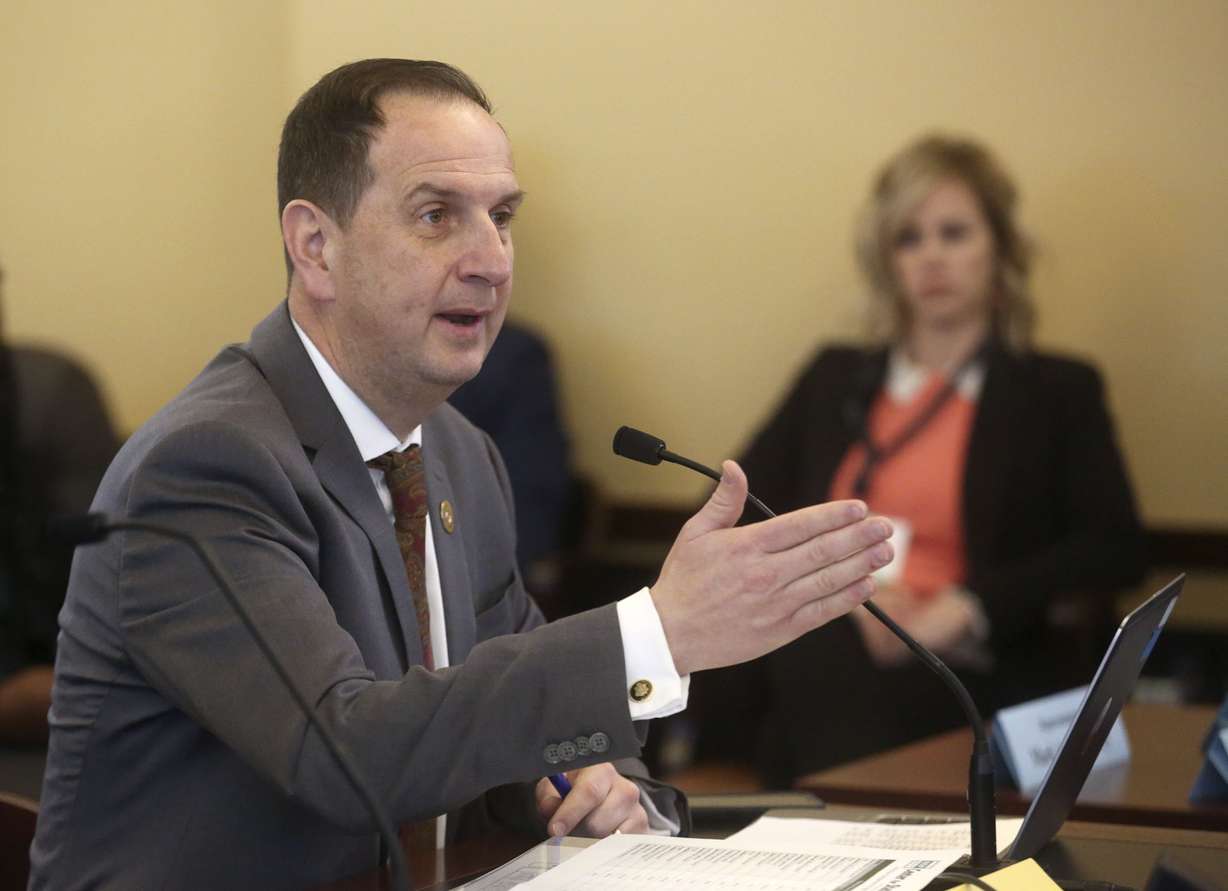 While the ingenuity of the Utah-based nonprofit is impressive, state legislators know it isn't the cure-all solution to a systematic problem.
Perhaps more than ever, conversations about possible solutions to price gouging prescription medications are taking place on the floor of the Capitol.
One of the champions of this cause is Rep. Norm Thurston.
Thurston, a Republican representing District 64 in Provo, is a Princeton grad who received both an M.S. and Ph.D. in economics.
Additionally, he is the director of the Office of Health Care Statistics.
He, more than most politicians at the state level, is inundated with the burdens of health care costs on everyday Utahns.
"There are some big blocks in the road for some of these families," explained Thurston. "One is affordability. It's too expensive. Another one is access to care. They can't get in to see their primary care providers."
According to him, one of the major obstacles for most people is a lack of information about their options.
Thurston said the state is already providing a number of assets that often times are underutilized.
"There are resources in our community, as well as community health centers," he explained. "If you're low-income and don't have access to an endocrinologist or primary care provider, try your community health center."
But these are only temporary solutions, and Thurston knows a long-term answer is needed.
Out-of-the-box idea
One of his major focuses has been the cost of insulin and other diabetic supplies since he has a personal connection to the problem.
"I have a family friend who died because he was rationing his insulin," said Thurston. "(He) wasn't taking enough, went into ketoacidosis (and) passed away."
In late November, Thurston held a press conference at the state Capitol where he introduced several bills for the 2020 general session to mitigate some of those costs.
Some of his ideas and bills, he admits, are more outside the box. Specifically, he highlighted a first-of-its-kind statewide bulk-purchasing plan for diabetes medications, including insulin.
"Right now we have thousands of different purchasers, each buying insulin for a few people here (and) a few people there," explained Thurston. "But what if we could pool all of our purchasing power into one agency or one entity."
He said it may be a bit of a long shot to get that hashed out in general session since there's no other state that has implemented a similar system. Nonetheless, he believes it's a possible creative solution to the problem.
"It doesn't have rebates, it doesn't have coupons, it doesn't have deductibles. it just has insulin at this price," said Thurston. "I've been working on it for several months now. It's not an easy thing to figure out."
Other ideas he presented are more aimed at systematical change.
"I think the most exciting one is the permissibility under IRS rules for health insurance to cover diabetes in their preventive tier," he explained.
To make that happen, he says it can't just be a political effort.
"Employers should ask, 'Can that be a benefit for my employees?'" said Thurston. "'I have an employee with diabetes. It's important to me they stay healthy so they can work.'"
×
Related stories
Most recent Utah stories