Estimated read time: 6-7 minutes
This archived news story is available only for your personal, non-commercial use. Information in the story may be outdated or superseded by additional information. Reading or replaying the story in its archived form does not constitute a republication of the story.
SALT LAKE CITY — Perhaps it was the 17 bullet holes shot through the wall of his church office, or maybe the death threats sent to his home, but Pastor France Davis knew his activism was unwelcome to some in Utah.
"The worst (death threat) came to my home, as well as to my office. They promised to pour gasoline on me and take me out to the Great Salt Lake and drown me. And if that didn't work, they'd take me back to Africa," he said during a 2008 interview.
He conceded, however, that the threat to take him back to Africa didn't sound so bad.
"It would have been like throwing the rabbit in the briar patch," he laughed.
But Pastor Davis isn't going anywhere for the foreseeable future, though he recently retired after 46 years as pastor at the Calvary Baptist Church in Salt Lake City. And he's left some big shoes for his successor to fill.
Pastor Davis arrived in the Beehive State in 1972 to complete a one-year teaching fellowship at the University of Utah. But after his prospective landlord refused him lodging because of "racial problems," and he was escorted off Brigham Young University's campus because his Afro did not comply with the school's code of conduct, he decided to stick around a little longer and do some more work in Utah, he explained.
Now, after nearly half a century, the man who once marched with Martin Luther King Jr. has become a pillar in the community, a civil rights icon and a friend to many, especially those in his congregation.
Shauna Graves-Robertson, a judge on the Salt Lake County Justice Court, began attending the Calvary Baptist Church 44 years ago — just two years after Pastor Davis started his ministry there.
"I don't know anyone that is more caring, loving, giving and attentive," she said. "He is there when you're in the hospital, when your babies are born, when you get married, when you have deaths, as well as in your celebrations. When I was sworn in, he was right here."
One particular Sunday, Graves-Robertson walked into church expecting to see her mother in the chapel. When she couldn't find her, she left for her mother's house and soon discovered the elderly woman had suffered a significant medical emergency. Graves-Robertson quickly called an ambulance, and when the pair arrived at the emergency room, there was Pastor Davis.
"I said, 'How did you know I was here? Who even told you that?' And he said, 'Well, I saw you get up and leave church, and you don't leave church, … so I knew something was amiss,'" Graves-Robertson remembered, laughing. "I mean, who would see that, particularly while they're doing their job!"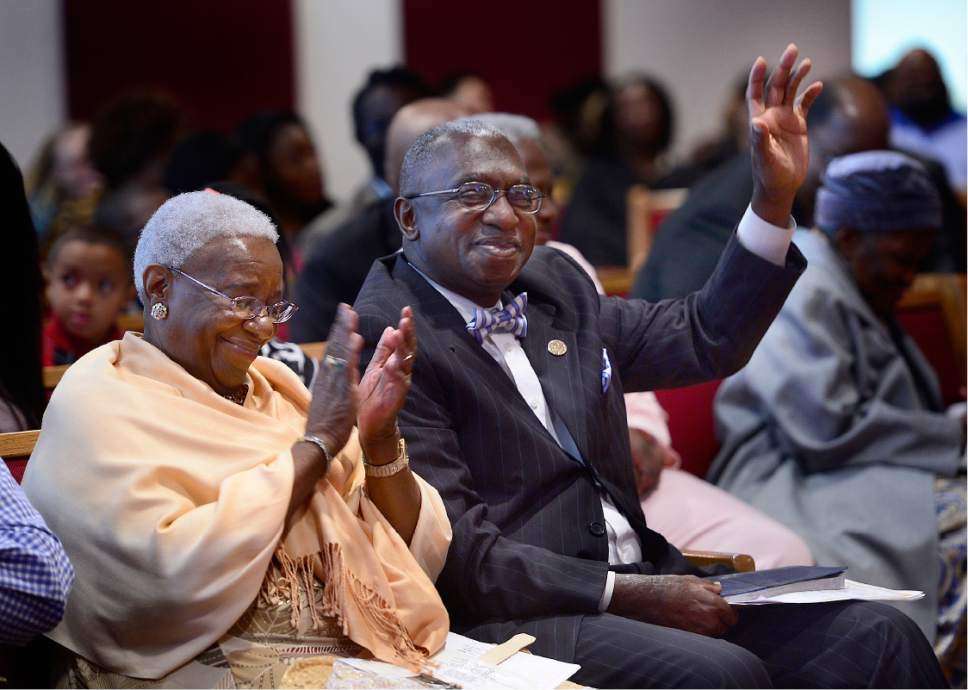 Pastor Davis said the key to his ministry was operating under an open-door policy, being available to his parishioners day and night, and making sure they knew he would listen without judgment. That was the kind of leader he was outside the chapel, too, Graves-Robertson confirmed.
The now 74-year-old was an exceptionally influential part of Utah's civil rights history and was instrumental in ensuring the Beehive State celebrated Martin Luther King Jr. Day.
When the federal government declared the third Monday in January a holiday to commemorate the civil rights leader, Utah decided not to follow suit and decided, instead, to call it Human Rights Day — as a compromise. But Pastor Davis spoke, and even debated with legislators who eventually passed a bill that officially designated the day in honor of Martin Luther King Jr.
Utah was the last state to do so.
"I think we've done a lot of diversification in a positive way in the last 46 years, but we still have a long way to go. There are still problems," Pastor Davis said. "I would ask Utah to consider differences as just that: differences. Not more or less than. And then just celebrate those differences."
Big shoes to fill
Succeeding a man who has been a staple in the community for 46 years is "intimidating," said Pastor Davis' successor, Pastor Oscar Moses — who arrived in Utah on Thursday night and will give his first sermon at Calvary Baptist Church Sunday.
Yet it was Pastor Davis' legacy and ability to bridge Utah's ecumenical gap that drew the 53-year-old to Salt Lake, he said.
"I can't even imagine some of the experiences he's had over the last 46 years, the lives that he's touched, the families that he's impacted," Pastor Moses said.
"His DNA is in this church. I did not come to replace him. I came to continue with what the Lord has told me to do here … I could never be a France Davis. But I can be the best Oscar Moses that the Lord has called me to be."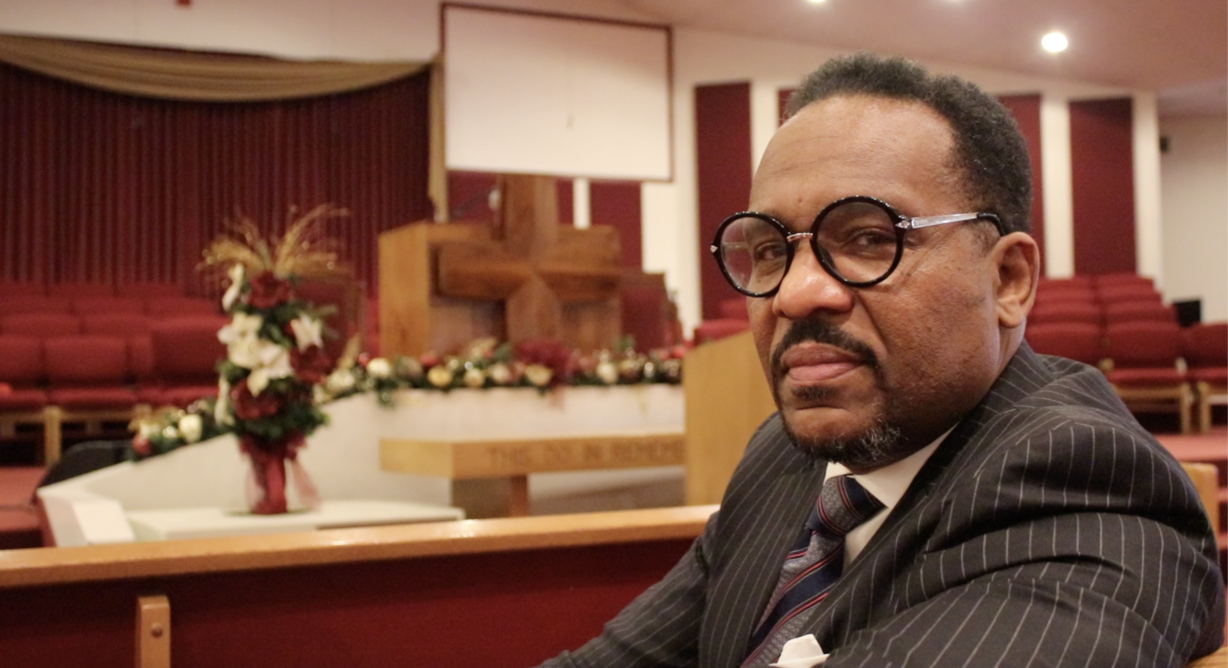 Though Pastor Moses was born and raised in the Chicago church where he eventually served as pastor for nearly 18 years, he felt God was calling him somewhere else. Moving to Salt Lake from Chicago will be a transition, but life is about letting God direct your paths, he said.
And perhaps no one knows that better than Pastor Moses, who originally began his career as a police officer in Chicago. Though he comes from a long line of pastors, he was convinced his path was in law enforcement.
"We serviced some of the most dangerous developments in Chicago, and that experience alone caused my prayer life to pick up," he laughed. "I would get off on Sunday mornings, even if I worked midnights, I would go straight to church."
His grandfather was serving as pastor of the church at the time but was aging, and Pastor Moses said he prayed that God would send somebody to help his grandfather continue the ministry.
"I had no idea it was going to be me," he said.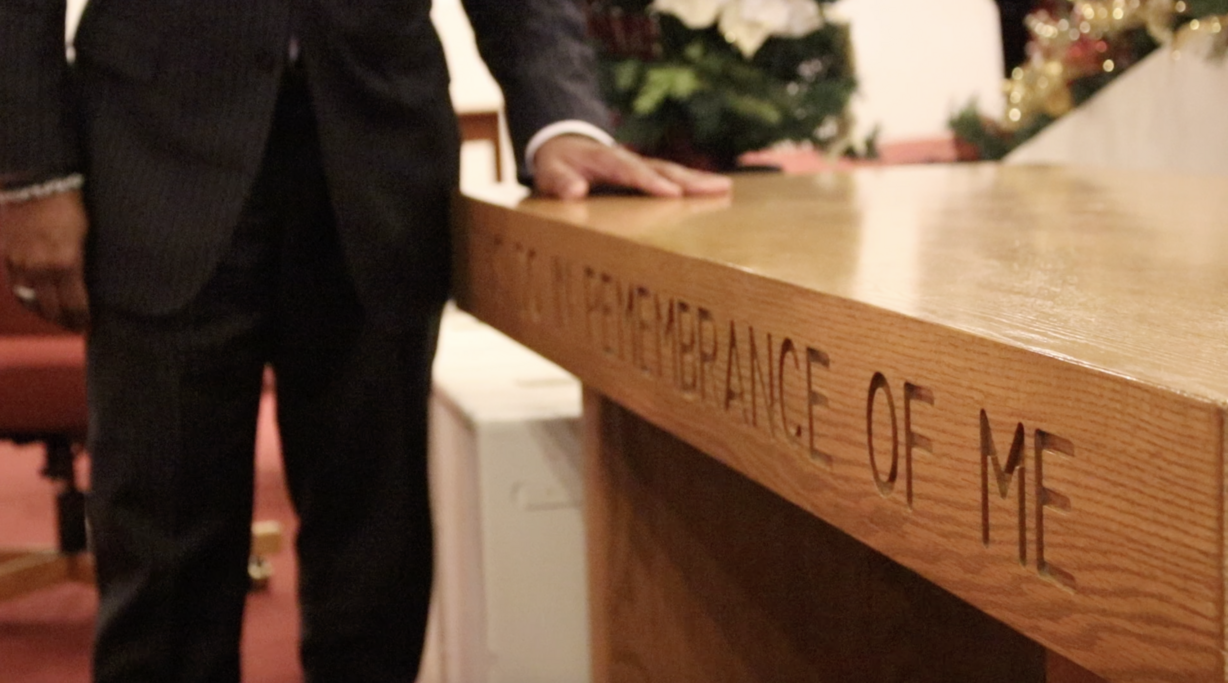 Inklings of his coming calling would prick his heart, but he doubted he was truly meant for a life of preaching. His father urged him to pray about it for a year, but it wasn't until Pastor Moses had a dream he shared with his fellow police officers that he felt, if not ready, at least willing to accept the calling.
After going back to school and earning a Masters of Arts in Theological Studies, he replaced his grandfather as pastor in the church where he was raised. Now, he's excited to bring his enthusiasm to Utah.
"A lot of people come to church out of routine, but they're not spiritually developing. My passion is teaching and preaching and allowing the words of the scriptures to come alive in the lives of the people. And when you see that, … and when you see spiritual growth, it makes all the difference."
×
Most recent Religion stories