THE MOVIE VAULT — It seems like time flies as we say goodbye to another decade. The 2010s have come and gone, and it's time to look back and reflect on the decade that was and the movies that made it.
The movie fellas for KSL.com — John Clyde, Jacob Klopfenstein and David Clyde — have put their heads together and come up with their best movies of the decade. We have broken them up into categories including comedy, horror/thriller, animated, drama and best overall.
Here are the guys' picks for each category for the best of the decade:
Best comedy
Jacob's pick: "Lady Bird" (2017)
Saoirse Ronan puts in one of the most endearing performances of the decade as the titular character in Greta Gerwig's coming-of-age masterpiece "Lady Bird."
Christine "Lady Bird" McPherson's story mirrors adolescence for many of us. She's butting heads with her parents, losing interest at school, and feeling disconnected from her suburban hometown of Sacramento.
Gerwig's movie perfectly captures that feeling of when you were an angsty, hormonal teenager where every moment and everything that happened to you felt monumental. It's heavy and emotional at times but also light and cheerful, too.
It's not strictly speaking a comedy, but it does have some hilarious moments — including a side-splitting argument over Shakespeare's "The Tempest" and an opening scene involving Lady Bird jumping out of a moving car (no really, it's funny).
"Lady Bird" is rated R for language, sexual content, brief graphic nudity and teen partying.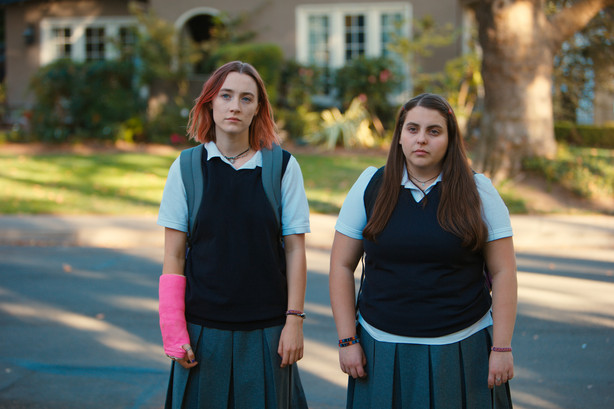 David's pick: "The Grand Budapest Hotel" (2014)
This was an easy pick for me; 2014's "The Grand Budapest Hotel" checked every box for what I consider a great movie, let alone a great comedy.
With Wes Anderson's unmatched quirky style, he was able to make the fictional Grand Budapest Hotel come to life with a rich and genuinely funny story. The visuals and uniqueness of all the characters in this film were mind blowing. This is a film that has stuck with me since I first saw it and has unlimited rewatch value to me. There is always something new to see in this film.
"The Grand Budapest Hotel" is rated R for language, some sexual content and violence.
John's pick: "Jojo Rabbit" (2019)
There have been some brilliant comedies over the last 10 years, and I think many are deserving of this list. But for me, it's another Taika Waititi film that I put in this spot, and that's 2019's "Jojo Rabbit."
This film struck like few others have as I found myself laughing out loud for a good portion of the film only to get sideswiped by tears and emotion.
Waititi has created an incredibly funny and brilliant movie in "Jojo Rabbit" and it snuck in right at the end to become one of the best comedy of the 2010s.
Best horror/thriller/action
David's pick: "Mad Max: Fury Road" (2015)
I'm shoehorning this pick into the mix, as it was one of the biggest cinematic surprises to me this last decade. Admittedly, I was not expecting much from this film before it was released, which put me in the exact right mindset to have my mind blown, and blown it was.
As if the writing and directing were not enough, what really caught my attention was the use of practical special effects in this film to tell the story. It took me a few days after watching the film to realize there were hardly any computer generated effects in it. Almost all of what we saw was done in real life with real actors, adding to the intensity and appeal of the film.
"Mad Max: Fury Road" is rated R for intense sequences of violence throughout, and for disturbing images.
John's pick: "A Quiet Place" (2018)
I wouldn't say I'm a big horror fan, but I do love a great thriller; and "A Quiet Place" tows the line of horror and thriller to brilliant effect.
Director John Krasinski builds an incredible world and created a cinematic experience I had never encountered up to that point. I was in a theater full of strangers, but we were all in it together, and for me this was not a hard decision: "A Quiet Place" was hands down the best horror/thriller of the 2010's.
Jacob's pick: "Arrival" (2016)
If there's one filmmaker who would get my vote for best director of the decade, it would be French-Canadian master Denis Villeneuve. His taut, tense thriller films from this past decade have almost all been met with high praise: "Incendies," "Prisoners," "Enemy," "Sicario," "Blade Runner 2049."
The best of the bunch is the Amy Adams alien vehicle "Arrival." Adams plays a linguistics expert tasked with determining the motives of some extraterrestrials after, as the title suggests, they mysteriously arrive on Earth.
One might expect an alien story to be galactic in scale, but Villeneuve's film is brilliant because it focuses on the small, human story of Adams's character. Don't expect bombastic sci-fi action; The story of the main character and her daughter is surprisingly emotional, especially when it's accompanied by a hauntingly beautiful Max Richter composition.
Saying much more about "Arrival" might ruin the experience for those who haven't seen it, but know that Villeneuve is one of the most consistent filmmakers working today, and "Arrival" sees him at his impeccably crafted best.
Best animated
John's pick: "Spider-Man: Into the Spider-Verse" (2018)
Look, I get it, there have been a lot of amazing animated films made over the past 10 years, including David's and Jacob's picks. But for me, I couldn't pick anything but "Into the Spider-Verse" and feel good about myself.
This movie had beautiful and unique animation, pitch-perfect storytelling, hilarious jokes, powerful messages and fantastic voice performances.
Thanks to my kids having it on in the basement and watching it all the time, I've probably seen this movie close to 20 times — and I get sucked in every time I see it on a screen.
Jacob's pick: "Inside Out" (2015)
Among Pixar's slate of wildly inventive animated films, "Inside Out" is perhaps the most original. Pete Docter's deconstruction of childhood feelings doesn't sugar-coat anything about growing up.
The decidedly modern message of needing to be in touch with your feelings is a risky choice for a kids movie, but Docter realizes the message with perfectly cast animated personifications of the anger, joy and sadness running around an adolescent's head.
The result is a story in which just about anyone of any age can find something that will resonate, which has kind of become Pixar's specialty.
Filled with jolting emotional moments, "Inside Out" might read like therapy for 8 year olds, but it's just as therapeutic for the adults in the room.
David's pick: "Paddington" (2014) and "Paddington 2" (2017)
I had to convince a couple people that this belonged in the best "animated" category, as 99% of the film is live action; but the 1% that is animated is 100% of the best part of the movie.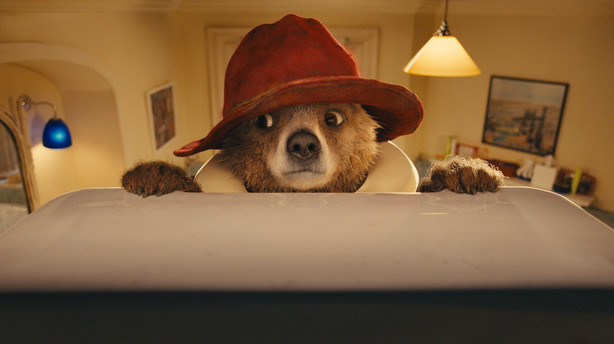 Even though I am technically including two movies in this pick, I consider them one as they flow seamlessly together and not a single thing was lost between them, which is a monumentally hard thing to do with a sequel.
Paddington had heart, humor, sweetness and a touching story. The films were expertly crafted; I could not find a single thing wrong with either one of these films and have recommended them to everyone.
Best drama
Jacob's pick: "La La Land" (2016)
It might not fit perfectly in the "drama" category, but I couldn't fit this movie anywhere else — and I couldn't let a "best of the decade" list pass me by without mentioning it.
Damien Chazelle's movie musical is both a throwback to the Old Hollywood films before it and unlike nothing you've ever seen before. The opening scene alone — a dazzling song-and-dance number in the middle of a Los Angeles freeway traffic jam — would be enough to get this film a spot on this list.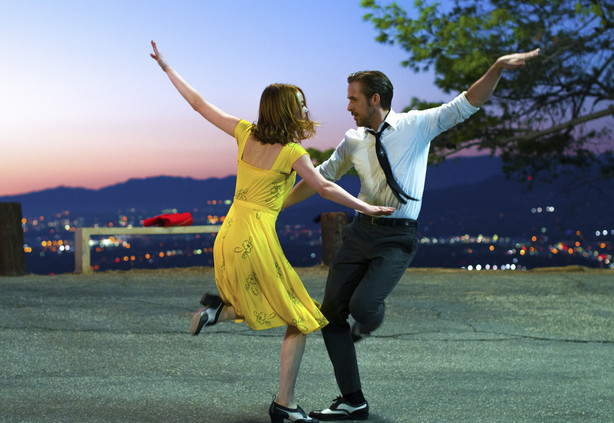 Chazelle pulls out all the stylistic stops with that scene and the rest of this extremely artful movie. It's simply a joy to look at the screen during "La La Land." Yet, it's anchored by an intimate and honest love story featuring Ryan Gosling and Emma Stone.
The director brings it all together during the heartbreaking and stunning epilogue of "La La Land," a visual poem of an abandoned dream set to emotive music. It's one of the most memorable cinema moments of the last 10 years, and it isn't likely to be duplicated any time soon.
David's pick: "Phantom Thread" (2017)
This was a very difficult pick for me, as I am almost always drawn to dramas as my favorite films. I am admittedly the world's biggest fan of the Paul Thomas Anderson and Daniel Day-Lewis power couple. What put "Phantom Thread" at the top of my list is that I still have not been able to figure out why it haunts me so deeply, even a year after seeing it.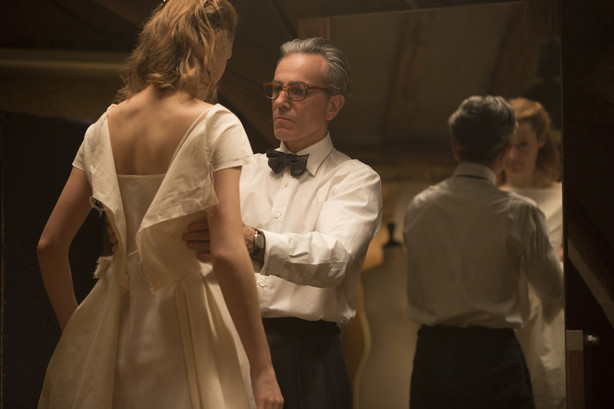 It struck a deep and hidden chord in me somewhere that I cannot quite find the source of, and it pains me to think about. This is the genius of Anderson as director and Day-Lewis as actor. Strangely, it is a movie I do not desire to see again despite it being on my decade's best list.
"Phantom Thread" is rated R for language.
John's pick: "The Social Network" (2010)
This was a really tough category, and I had both David's and Jacob's picks on my list at one point, but I eventually went with David Fincher's "The Social Network."
I think Fincher is a master storyteller, and his work gets even better when he's working from a script by the one and only Aaron Sorkin.
Few dramatic films based solely on story and dialogue have kept me as engaged as "The Social Network" and it's the epitome of drama to me. This is just a brilliantly made film.
Best overall
David: "Manchester by the Sea" (2016)
I have a hard time saying any one thing is my "favorite" of anything, as what I consider to be my favorite is always changing. So, I make this pick with the caveat that if you ask me in two years or two weeks what my favorite movie the 2010's is, I might give you a different answer. But for today I give you "Manchester by the Sea".
What makes this movie stand out to me is how it was able to tap into the deeper part of me that tries to be good while also realizing I am human and flawed. This film opened my eyes to the fact that, for the most part, we are all trying to do our best but none of us is perfect. If we could see what someone else is dealing with in their personal life, we may not be so quick to judge and might be a bit more able to love.
With amazing performances by Casey Affleck, Michelle Williams and Lucas Hedges, this film moved me as a father, and a human, in few ways other movies were able to do over the last 10 years.
"Manchester By The Sea" is rated R for language throughout and some sexual content.
John's pick: "Inception" (2010)
I can confidently say when I walked into the theater in 2010 to watch "Inception," I had never seen a movie like it and I doubt I ever will again. Christopher Nolan managed to create a heady sci-fi film and pack in action, romance, drama and mystery in a way no one had successfully done before.
"Inception" is a career-defining film for a man who reinvented Batman and has years left in his career. This movie is so entertaining and accessible, but it's also deep and smarter than almost anything you've seen before.
I was mesmerized by this film. I saw it three times in the theater and bought the Blu-Ray the day it came out. "Inception" is my favorite cinematic experience of all time, which is tough because I don't think I'll ever experience something like that again.
Jacob: "The Tree of Life" (2011)
Impossibly ambitious on paper, "The Tree of Life" succeeds in practically every aspect due to the subtle brilliance of director Terrence Malick's filmmaking craft.
The brilliance comes not from the grandiose, impressionistic, all-encompassing earlier scenes of this film, but instead from the small family story told in its second half. The story of Jack and his parents with conflicting ideologies is a microcosm of the human experience — we are constantly being pulled in different directions.
This isn't shoved in the viewer's face. Many of the moments Malick wants his audience to recognize and savor are "blink-and-you'll-miss-it" blips: a phrase spoken in voiceover, a gesture from father to son, a child's subtle change in expression.
Brad Pitt and Jessica Chastain, as well as the child actors, are phenomenal. Pitt's stoicism and rigidness as the strict father are unflinching, even as Malick's ultra close-up camera threatens to expose him. Chastain wears her empathy on her sleeves, and her sacrifices for her sons are just as gut-wrenching for the audience as they are for her character.
Nothing before or since approaches the captivating world of this film. I think it's one of the best films ever made: A timeless, cosmic, beautiful masterwork.
What are your favorite movies of the 2010s? Let us know in the comments.
Contributing: David Clyde, KSL.com Contributor; Jacob Klopfenstein, KSL.com
---
×
Related Stories