Estimated read time: 4-5 minutes
This archived news story is available only for your personal, non-commercial use. Information in the story may be outdated or superseded by additional information. Reading or replaying the story in its archived form does not constitute a republication of the story.
SALT LAKE CITY — On Wednesday, the U.S. House of Representatives voted along party lines to impeach President Donald Trump on charges of abuse of power and obstruction of Congress.
Polls suggest the Beehive State, like the nation at large, is sharply divided on the question of impeachment and removal from office. Of course, national polls show that Democrats overwhelmingly support removal and Republicans overwhelmingly oppose it; 52% of independent voters opposed it as well, according to a recent USA Today/Suffolk University poll.
But the divide is also pronounced between generations. That same poll suggested that 56% of voters under age 35 support Trump's removal nationwide — a far higher figure than for older generations.
Trump's impeachment is the first step in the process.
The articles of impeachment will go to the U.S. Senate next, where Trump will stand trial.
Just as it was expected the Democratic-controlled House would vote to impeach the president, experts speculate the Republican-led Senate will acquit Trump. If found guilty of his alleged crimes, the Senate has the power to remove Trump from office.
KSL.com spoke to several Utahns, and one Arizonan, in downtown Salt Lake City one day after the historic House vote, asking them one simple but consequential question: How do you feel about the impeachment of President Trump?
Responses ran the gamut, from support of impeachment to support of the president to outright uncertainty. And the generational divide didn't always manifest itself. Alwi J., a millennial from Salt Lake City, said he is glad Trump got impeached.
"I'm happy about that," he said. "It's a good thing."
But Dave W., a baby boomer from Murray, felt the same way. "I think it's great. I wish the Senate would follow through and take care of the whole thing, get him impeached and out of office."
Here, in their own words, are four more voices on the president's impeachment heard in downtown Salt Lake City Thursday. Generational labels are based on Pew Research Center definitions.
Carmen K., millennial, Salt Lake City
"I think it's good, but I also think that with the impeachment, people don't understand that once he's impeached, they also still have to vote on it, and he has to have a two-thirds vote (to be removed). And the Senate's pretty full of Republicans, so if he doesn't have to leave office I hope that he is disqualified from running again.
"Not that I think that President Trump has not done a good job, but I wouldn't say he's the best face for the country. So while it's exciting to hear about all the impeachment stuff, I just think that sometimes people get carried away, and they don't quite realize everything that goes on."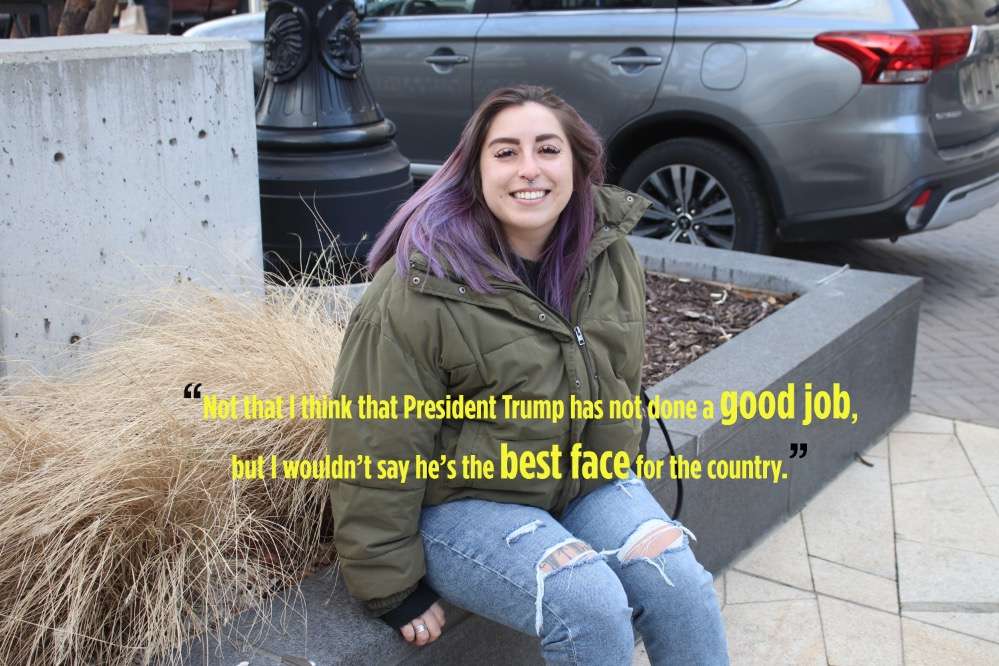 Sara P., millennial, Provo
"To be honest, I haven't watched a lot of news about it. But, I mean, if they've got good grounds for it, then it's OK. But if it's just a bunch of made-up stuff then it shouldn't have been done. But I need to do my homework. I can't exactly say that I think it was right or wrong. If they have all the evidence they need, and it was done appropriately, then good for them."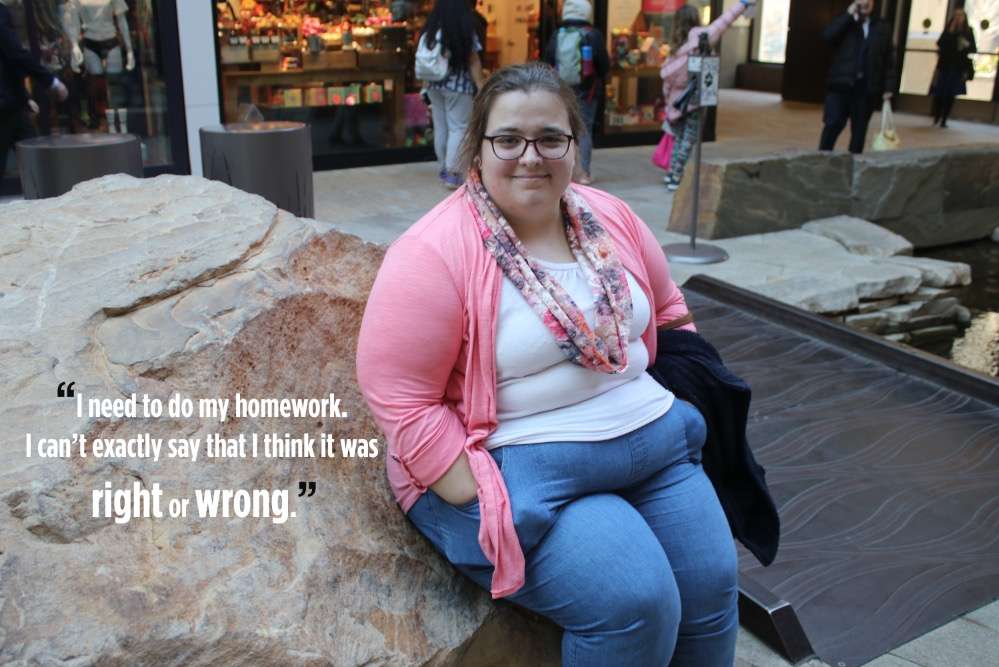 John A., Gen X, Mesa, Ariz.
"It's a little ridiculous. A waste of time. I haven't really followed it much lately. It's just been going on and on and on again. I imagine eventually it will end; he's not going to get (removed). It's just a dog and pony show, as they call it, for the Democrats. It seems like they're going to have a hard time. They don't have a candidate that's going to beat Trump in 2020, so they're doing all they can to get rid of him now. It's a bit frustrating, but I'll let it play its course. I've pretty much stopped paying attention now."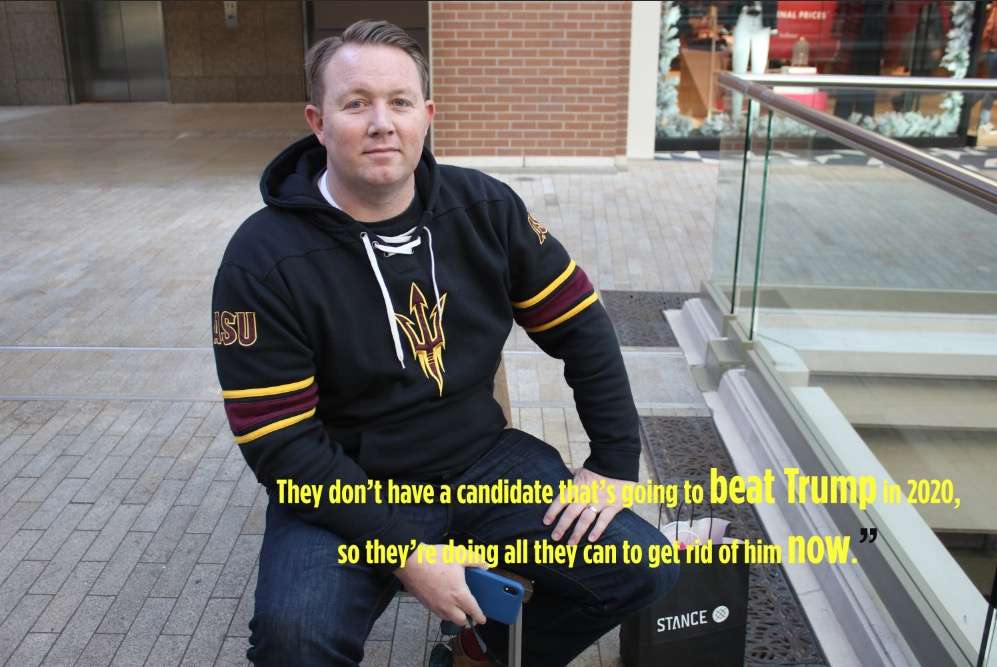 Kristy W., boomer, Bountiful
"I think it's ridiculous and totally partisan."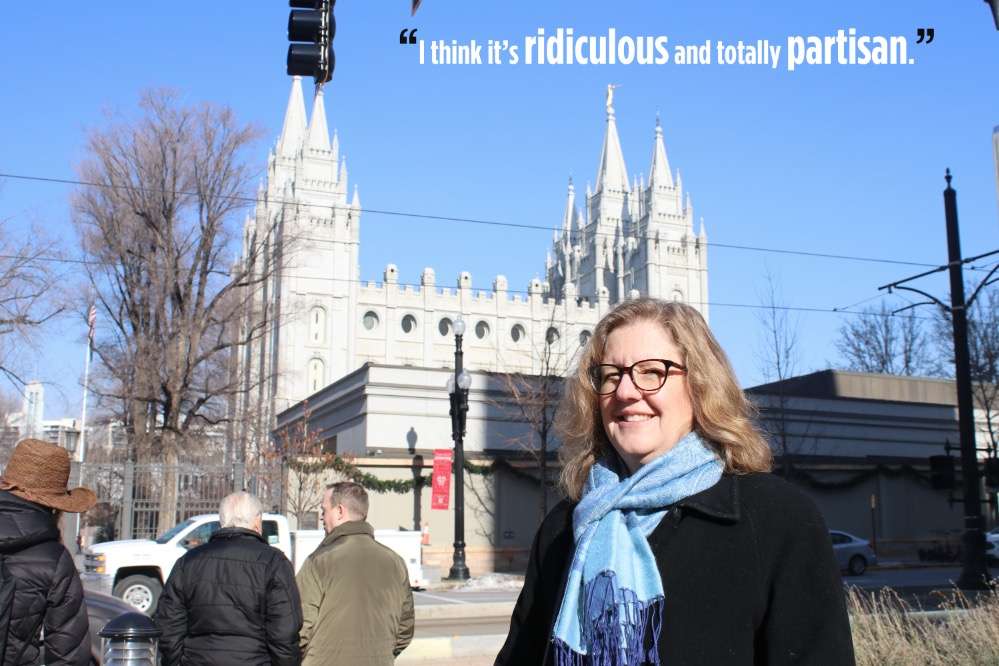 Our thanks to everyone who agreed to share their thoughts. Please share yours in the comments.
×
Related stories
Most recent Utah stories