Estimated read time: 1-2 minutes
This archived news story is available only for your personal, non-commercial use. Information in the story may be outdated or superseded by additional information. Reading or replaying the story in its archived form does not constitute a republication of the story.
A South Jordan man wants pawn shop laws to be changed after a thief stole his wife's wedding ring and pawned it.
Lynn Schilling says an acquaintance of his son broke into the family's home while they were vacationing last July and stole a $10,000 wedding ring for drug money.
The thief later told Schilling he pawned it at Big Dog's Pawn Shop in South Jordan. But by the time Schilling went there, the ring was sold.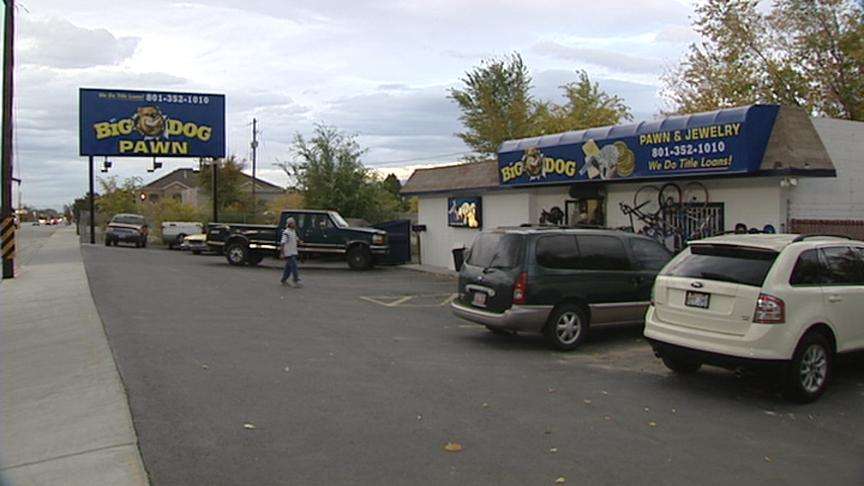 By law, pawn shops don't have to keep records of whom they sell to. But the law does require pawn shops to hold the product for 10 days before putting it up for sale.
Schilling says that should change. "There needs to be a longer period. Within 10 days, there's a lot of times people don't know they've had their houses broken into or anything has been stolen," he said.
The chair of the Utah Pawnshop and Secondhand Dealers Board agrees. He tells us the state is looking to draft an amendment to the current law to extend the hold time from 10 days to 30 days.
Meanwhile, the American Fork City Council just passed some changes to its pawn shop ordinances.
Now, not only do pawn shops have to record the names and addresses of people that buy and sell there, they also have to record a physical description of the person.
American Fork's mayor says the city has had some bad experiences with the loopholes in the city's law. He says this will help in police investigations.
Currently there are three pawn shops in American Fork. A second round of changes is expected to allow only one pawn shop for every 12,000 residents. That would mean there's room for only two pawn shops in town.
E-mail: gkennedy@ksl.com
E-mail: aadams@ksl.com
×
Most recent Utah stories