Estimated read time: 1-2 minutes
This archived news story is available only for your personal, non-commercial use. Information in the story may be outdated or superseded by additional information. Reading or replaying the story in its archived form does not constitute a republication of the story.
SALT LAKE CITY — Fire crews have fought fires at two abandoned homes next door to each other on 900 West on the same day.
On Monday, a vacant home located at 50 S. 900 West went up in flames and Salt Lake City Fire Department crews were working to extinguish the fire about 4:15 p.m. By about 5 p.m., authorities said the fire was under control and officials were investigating the cause.
Officials originally provided the wrong address, but later corrected the information.
Several hours earlier Monday, about 1 a.m., another abandoned structure right next door, 55 S. 900 West, caught fire as well.
Fire crews put that fire out by 2 a.m. and no injuries were reported.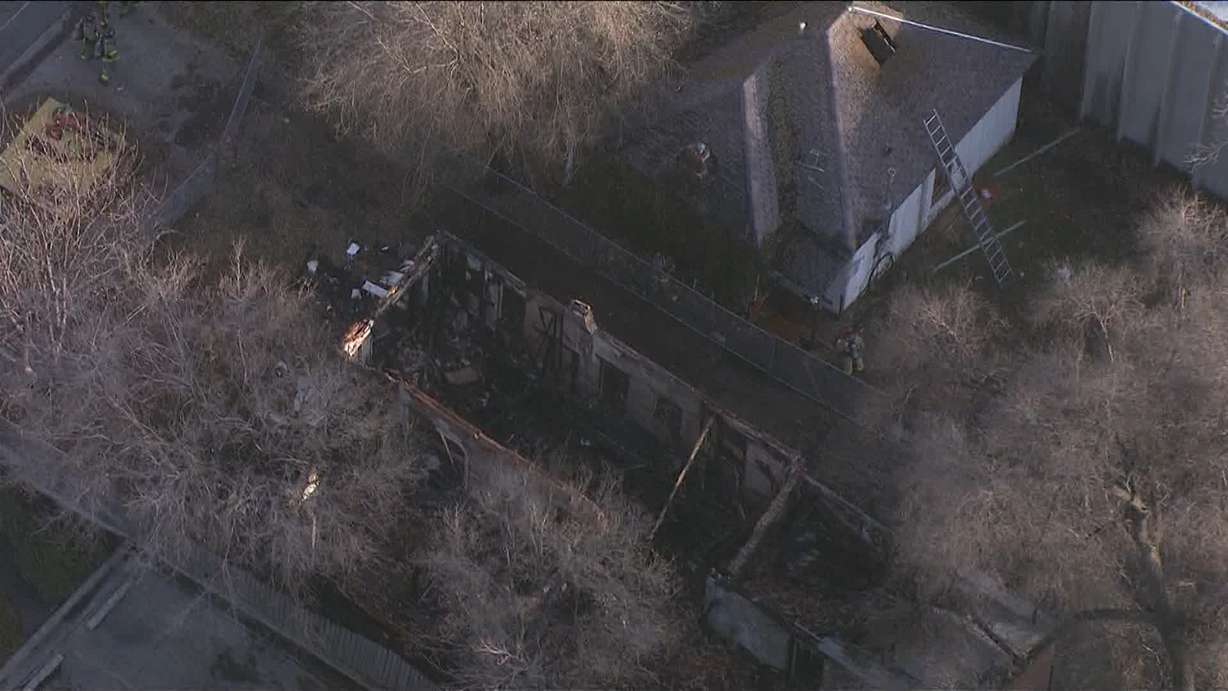 While the cause of the first fire is still under investigation, fire officials did say the electricity in the house is still live, so anything could've caused the blaze.
One firefighter suffered a minor injury fighting Monday afternoon's fire, SLCFD Captain Tony Stowe said.
Stowe noted there is "a lot of transient activity in the area" but added that it is too early in the investigation to know if that caused the fires.
"It's too early to make that determination," he said.
The house that caught fire early Monday morning was a total loss and Stowe said crews don't know how long that fire burned before crews were alerted.
Firefighters' main priority in fighting both both house fires was defending the neighboring occupied structures, Stowe said.
×
Photos
Most recent News stories