ST. GEORGE — Losing weight can sometimes seem like an impossible task. That was the case for one St. George woman until one day she realized she could, and that's when everything changed, including her joint pain.
Running was something Cindy Fackler only used to dream of. At 375 pounds, she didn't think it would ever be possible.
"I would look in the mirror and I would think you are the ugliest, most hideous thing. I wouldn't even consider myself a person," Fackler said.
At age 50, she knew she needed a change.
"I thought I gotta do something or I'm gonna be dead," she said.
She sat down with a therapist. "I told him I felt like I was hiding in a fat suit," she recalled.
"And he said to me, 'If you could climb out of that fat suit for one day, what would you do?'" Fackler said.
Fackler said she didn't have to think twice about it. "I would run, I would run, and I would run… All I've ever wanted to be able to do was run," she said.
Her therapist then asked her: "Why don't you?"
"It had never hit me that I could," she said.
Fackler immediately signed up for a membership at her local recreation center.
"I was terrified," she said. "Everybody was so fit and … my first thought was, 'I'm the fattest girl at the gym.'"
Fackler decided to set two simple goals. "I have to walk a half a mile and I don't drink Dr. Pepper," she said.
It took her 30 minutes to walk half a mile, but she did it every single day. Fackler said she lost 20 pounds within a month by sticking to those goals.
"And it was so hard. I was just panting and huffing," she said.
The exercise was especially demanding on Fackler's knees and feet. She was experiencing severe knee pain and plantar fasciitis.
"It was like just pounding my knees every step," she described.
Intermountain Healthcare's Dr. Chase Grames, a sports medicine physician at Dixie Regional Medical Center, said, "That's sometimes an unending cycle for patients just because they have pain, they can't exercise and if they can't exercise, they can't lose the weight."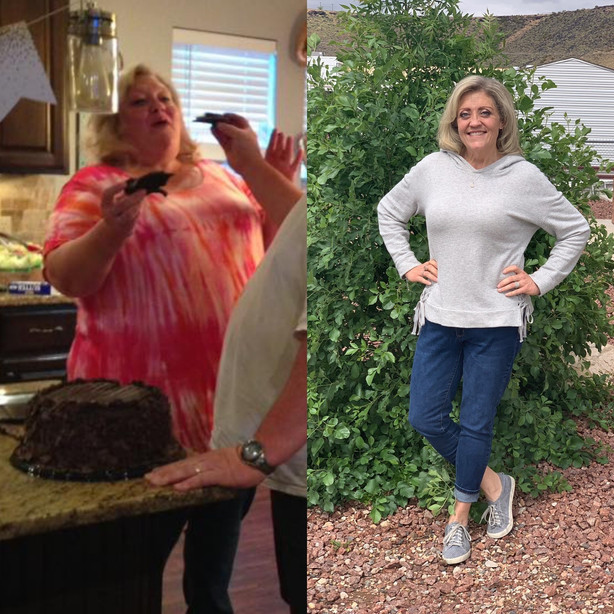 Grames recommended cortisone shots to relieve Fackler's pain.
"I walked out of his office and within 10 minutes, I thought, 'I'm free! I'm free! I can go to the gym and not hurt!'" Fackler said.
The cortisone injections gave Fackler enough relief to start running without pain. "That took the inflammation out of my knee and then I was able to really take off," she said.
She even signed up for her first 5K race and the weight really started coming off.
Grames said losing weight can greatly improve joint pain.
"We see this time and time again, when patients lose weight, they significantly notice an improvement in terms of their symptoms," he said.
Grames said the knees are responsible for fostering movement as one of the major joints in the body.
"So every pound lost, there's four pounds less of pressure on the knees," Grames said. "That's a significant reduction of pain and pressure."
Fackler also decided to change her attitude. "And I thought, 'Instead of being the fattest girl at the gym, I'm going to be the happiest girl at the gym,'" she said.
Her smile attracted new friends at the gym like Amy Mickey, who is now her morning workout buddy.
"To have somebody there that you know is depending on you is really important," Mickey said. "She's the reason I get up in the morning."
They meet each other at the gym at 5:30 a.m. every morning.
"She's counting on me," Fackler said.
In exactly two years, she lost 200 pounds. Today Fackler' has lost a total of 215 pounds.
"I didn't do a fad diet. I didn't do anything crazy. I knew I was a smart person, and I just ate smart," Fackler said.
Today she said she feels healthy and strong.
"Not only did I climb out of my fat suit, but I've climbed out and gained wings because I can do anything I want to do now," she said, which also includes being able to play with her grandkids.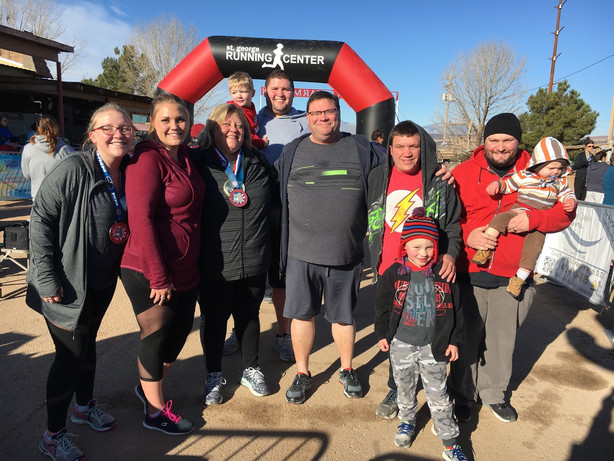 "I can chase and catch them. That's the funnest thing in the world," she said. "I didn't want to miss all these wonderful things that I knew I was going to miss if I didn't change my life."
Grames said Fackler also likely avoided a knee replacement by losing weight.
"The arthritis just would have progressed and would have worsened… She probably would have been looking at a major surgery that would require major recovery," he said.
Fackler she's also off her blood pressure, cholesterol, and depression medication and even her sleep apnea machine. "I'm a different person, physically, emotionally and mentally and everything," she said.
Fackler documents her journey on Instagram @climbingoutofmyfat.
×
Photos