Estimated read time: 2-3 minutes
This archived news story is available only for your personal, non-commercial use. Information in the story may be outdated or superseded by additional information. Reading or replaying the story in its archived form does not constitute a republication of the story.
SOUTH SALT LAKE CITY — If a speed limit sign is blocked from view while you're driving, can you still be busted for speeding? A KSL TV viewer recently ran into that problem and contested the ticket.
The viewer said she was ticketed for speeding on State Street near 2900 South. She said the ticket wasn't fair because the speed limit sign was blocked by a UTA bus sign.
"It's a very busy street. We went to slow the traffic down," said South Salt Lake Police Department Executive Officer Gary Keller.
South Salt Lake City Police officers said they regularly run speed and traffic enforcement in that area. When KSL TV's crew looked at the two signs this morning, we agreed with the tipster: there's no way southbound drivers could read the 35 mph speed limit sign hidden behind the bus stop sign.
South Salt Lake Police, UTA and UDOT learned about the issue from KSL TV's Jed Boal, who also reached out to the tipster.
She sent a Facebook message stating she contested the speeding ticket in traffic court last week because of the blocked speed limit sign but was still found guilty.
"I think the speed in question was like 49 in a 35 mile an hour zone," Keller said.
The closest previous speed limit sign on State Street was more than five blocks prior to the obstructed sign.
"They present all of the evidence to the judge, and from what I understand she was ultimately found guilty of speeding," Keller said.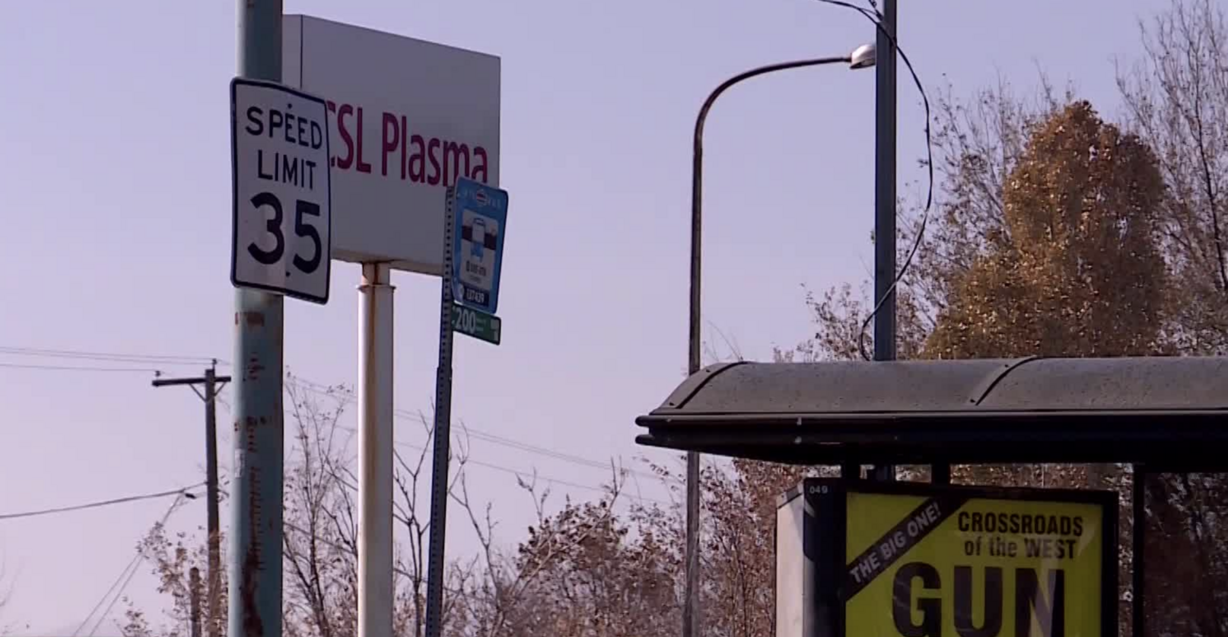 Why? Police said the officer targeted the car with LiDAR and pulled the suspected speeder over well before reaching the signs in question. In other words, the suspected speeder hadn't even reached the signs in question before she was pulled over.
The motorist still had the right to appeal the decision in district court. She stated on Facebook that she will go to a South Salt Lake Traffic Committee meeting and see if she can get any relief.
It also turned out UTA did not get a permit from UDOT for the sign.
But, sometime between 11 a.m. and noon Monday, somebody bent the UTA sign pole so it was no longer blocking the speed limit sign.
Neither UTA, UDOT nor the police knew who bent the pole.
South Salt Lake and UDOT officials said they will talk about better signage solutions soon.
×
Photos
Most recent Utah stories