Estimated read time: 4-5 minutes
This archived news story is available only for your personal, non-commercial use. Information in the story may be outdated or superseded by additional information. Reading or replaying the story in its archived form does not constitute a republication of the story.
SALT LAKE CITY — A software company whose product helps emergency dispatchers gather and record information says it's not to blame after several 911 calls failed to summon an officer to a Salt Lake City home where an intruder choked and stabbed a woman repeatedly four years ago.
Priority Dispatch, now facing a lawsuit from the survivor of the attack, says its system was never used in the first place.
Breann Lasley sued the company Wednesday in Salt Lake City's 3rd District Court, alleging its rigid software system required dispatchers to ask a scripted series of questions before sending police to the scene on Sept. 23, 2015.
The company's president and founder told reporters Friday that their system wasn't triggered because a street address was never obtained.
Representatives from Priority Dispatch said dispatchers failed to determine a location for Breann and Kayli Lasley, who shouted out their address as they tried to fend off an ex-con who broke into their home through a window and stabbed Breann Lasley repeatedly.
"The problem we had in this particular situation is there was no location, there was no address," said the company's president Ron McDaniel. "911 does not know where you are, so they have to try really hard verbally to get that information, and in this case they were unsuccessful."
Yet in the 911 calls obtained through public records requests, voices can be heard yelling "help us," and giving their location, 850 S. Roberta St., repeatedly and frantically, though many of their cries are muffled and difficult to discern. A neighbor who had just fended off Berger's attempt to break in and others who heard the women's screams had also called 911 and spoken with Salt Lake City dispatchers.
Related:
"You can't understand the address" in the phone calls, McDaniel said. "We suspect that if you can forensic it down, you can probably hear an 'eight' that's part of the address."
If its system had activated, Priority Dispatch contends it would have immediately recommended an officer be sent to the scene without any questions asked and would have indicated the caller was in "imminent danger."
"This call was never dispatchable, as it was," added the company's founder, Jeff Clawson.
Kayli Lasley ran from the home and managed to summon Salt Lake police officer Ben Hone, who had been called to the prior break-in. He killed Berger in what was determined to be a difficult and legally justified shot.
Berger had been released from the Utah State Prison eight days prior to the attacks and had walked away from a halfway house.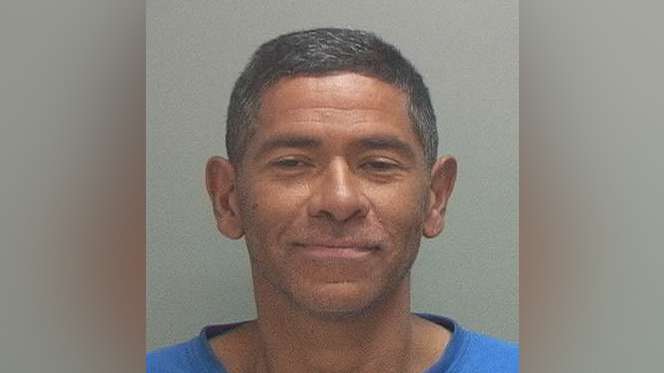 At 6 feet 2 inches tall, weighing 210 pounds, he kicked, choked, and stabbed Breann Lasley several times as her sister ran from the house screaming, the lawsuit says.
Clawson and McDaniel said the crime illustrates the failure of emergency response in the United States to keep pace with technology. They emphasized that authorities cannot pinpoint a cell phone's location in detail like they can a landline.
Moreover, they said, Salt Lake City officials had not raised concerns about the incident and noted the city continues to use the software for medical calls, though it has ceased its use in police calls.
"This incident is really unfortunate, and I feel really bad as a doctor and somebody who's tried to take care of people my whole life, that this happened to these two ladies. It was tragic," Clawson said.
He denied Lasley's allegation that he created a pseudo-regulatory agency and used it to promote his business, saying the International Academies of Emergency Dispatch is independent and has set widely-adopted standards.
He described his company as pioneering in establishing instructions that dispatchers give to those who need immediate help.
"We basically invented the science. It's called dispatch life support. We can tell you how to deliver a breached baby over the phone. We can tell you how to do the Heimlich maneuver, how to do CPR." More recently, they have begun telling people how to apply tourniquets.
Lasley's suit is seeking more than $300,000 in damages to compensate in part for her physical and emotional pain, medical costs, plus diminished job earnings and quality of life since that attack more than four years ago.
She said in a Tuesday interview she hopes her legal fight will prevent such a lapse in the future.
×
Related stories
Most recent Utah stories