Estimated read time: 3-4 minutes
This archived news story is available only for your personal, non-commercial use. Information in the story may be outdated or superseded by additional information. Reading or replaying the story in its archived form does not constitute a republication of the story.
SALT LAKE CITY — The screams make the call almost unintelligible
"What do you want? I'll give you anything you want. What do you want? Help us, help us please," the desperate woman can be heard on the 911 recording.
Minutes later, Salt Lake police officer Ben Hone would enter the home and shoot and kill Robert Richard Berger, saving the lives of two sisters in peril.
Tuesday, the 911 calls made by Breann and Kayli Lasley during their harrowing experience on Sept. 23 were released through a public records request. Each sister called emergency dispatchers after Berger, 48, broke into their house on Roberta Street and began attacking them. During both calls, the sisters can each be heard screaming their home address without really having a direct conversation with the dispatcher.
On one of the call recordings, the muffled sounds of Berger can be heard in the background, but it is difficult to understand what he is saying. The sounds of one of the sisters struggling with Berger can be heard. One of the calls ends abruptly. When the dispatcher calls back, the call goes to voicemail.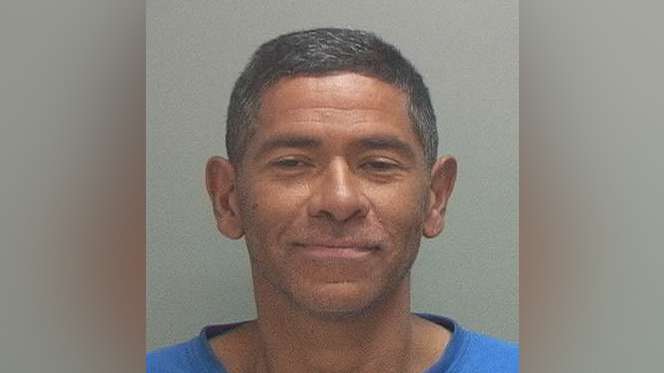 Berger had been released from the Utah State Prison eight days prior to the attacks, where he served more than 14 years. A warrant had been issued for his arrest for walking away from a halfway house.
On Sept. 23, police say he broke into two homes. He first crawled through a window into the home of Mark Widlund, his girlfriend and her 2-year-old child.
"He just broke into my kitchen window," the woman told a 911 dispatcher.
After being able to successfully fight Berger back out of the window, he broke into the house of the Lasley sisters through another open window.
As the sisters tried to fight Berger off, Kayli Lasley was able to call 911 on her cellphone. But when he saw what she was doing, Berger started choking the woman.
When Lasley was able to break away, Berger focused his attention on her sister, Bre Lasley. He was able to grab a hold of her and stab her multiple times in the leg and abdomen. As this was happening, neighbors could hear the screams of the women. Kayli Lasley was able to run outside and yell for help.
Several neighbors called 911.
"There is someone outside my apartment screaming, like bloody murder, she is screaming as loud as she can," one neighbor told the dispatcher.
"There was a woman frantically screaming for help," another caller said. The sounds of sirens from responding officers can be heard in the recording's background.
On Monday, Salt Lake County District Attorney Sim Gill ruled that Hone's shooting was legally justified. Gill, Salt Lake Interim Police Chief Mike Brown and Salt Lake County Sheriff Jim Winder hailed Hone as a hero for his dramatic rescue.
Contributing: Sandra Yi
Related Story
×
Related stories
Most recent Utah stories