This archived news story is available only for your personal, non-commercial use. Information in the story may be outdated or superseded by additional information. Reading or replaying the story in its archived form does not constitute a republication of the story.
SALT LAKE CITY — Utahns were treated to some beautiful fall scenes in October. The cooling temperatures at the beginning of the month led to vibrant fall colors at the beginning of the month and there were equally colorful sunsets in the sky above.
Several of the photos sent to KSL.com throughout the month focused on the fall colors seen throughout the state and region.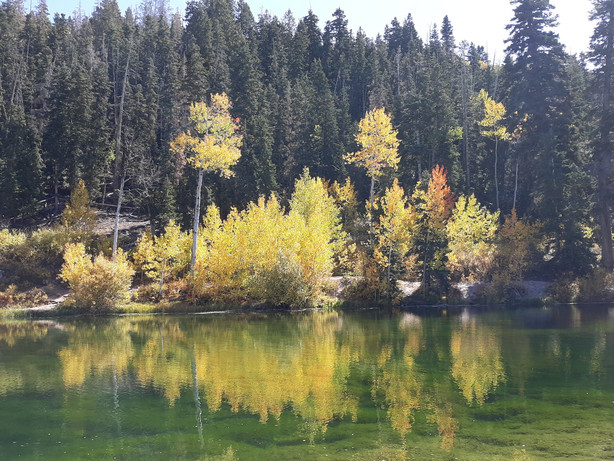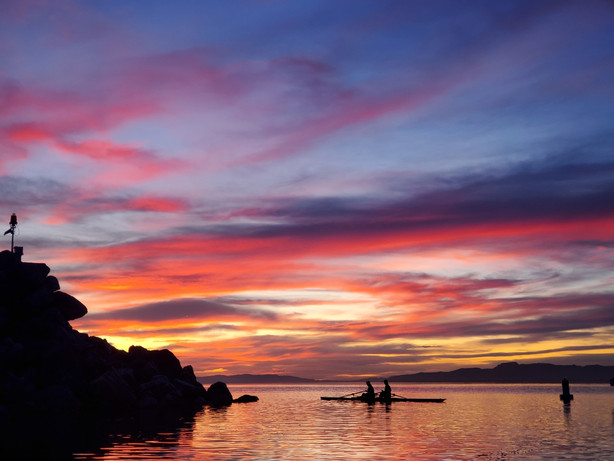 However, it was also an abnormally cold one. A series of cold bursts shattered many daily records across the state. On Thursday, the National Weather Service noted that 2019 was the second-coldest October in Salt Lake City on record.
That stretch of cold put a quick damper on fall colors in most of northern and central Utah.
However, the blend of ice and snow led to another set of unique photos. Preston Lee sent us this photo of ice left from irrigation sprinklers on a freezy fall day.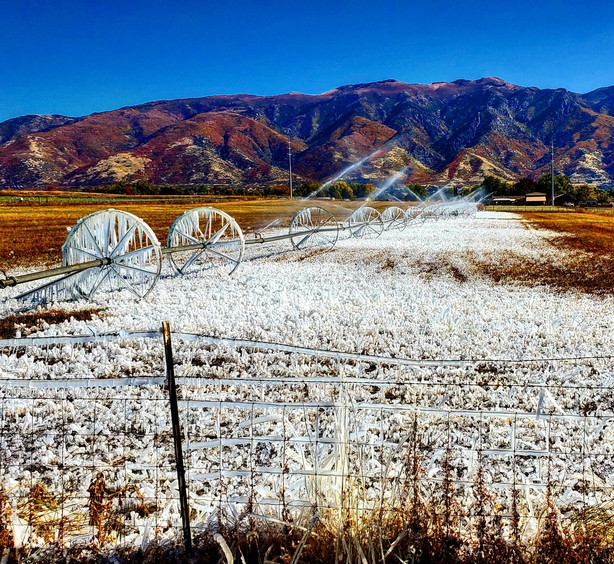 Meanwhile, Amanda Gunderson sent us a gorgeous shot of snow falling around the Oquirrh Mountain Temple.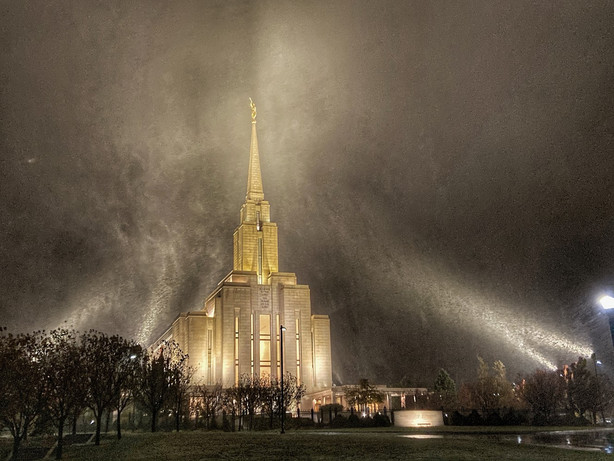 There were also several other pictures of things that caught your eye that were sent to us. Early in the month, Union Pacific's Big Boy 4014 traveled across the Wasatch Front and Bob Parker sent us a photo of it passing through Utah County.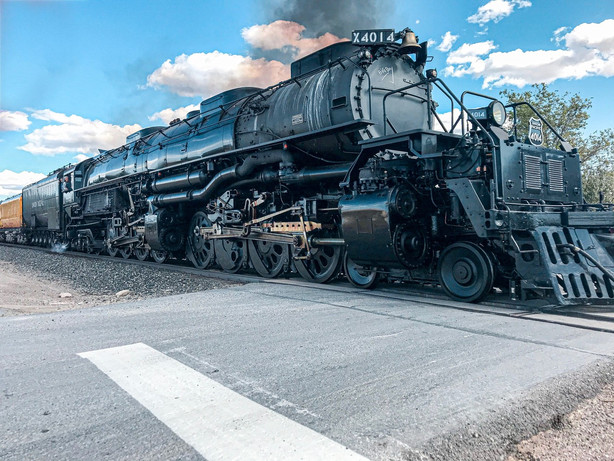 More October photos can be found in the attached gallery.
Do you have cool photos — from great Utah scenes to breaking news — and want to be featured on KSL.com? Send them through the iWitness button below or head to the iWitness page on KSL.com or the KSL.com app. They may be featured in the next "Pics of the Month."
You can also send photos to web@ksl.com or through social media: Follow us on Facebook, Twitter and Instagram
×
Photos