Estimated read time: 1-2 minutes
This archived news story is available only for your personal, non-commercial use. Information in the story may be outdated or superseded by additional information. Reading or replaying the story in its archived form does not constitute a republication of the story.
HERRIMAN — A high school teaching assistant is changing young lives after she started a new kind of cheerleading squad showcasing a very special group of kids.
"I always like to say, 'It's to show what they can do instead of what they can't,'" Chelsea Lopez said about her new "Inclusion Cheer" team made up of about 30 kids with special needs, ranging in age from 6 to 30 years old.
Lopez said some of her fondest memories in high school were cheering on the sidelines. She has since graduated and now is working to assist teachers in special needs classes at Herriman High School.
Over the summer, she said she got the idea to combine her two loves — teaching and cheering.
The team of boys and girls comes with a variety of different abilities. KSL caught up with the squad at its very first football game.
"I have this pull where I just want to say hi to them and I just want to become their friend. And it's just come from the love of the people and also my love of teaching," Lopez said.
The team practices once a week and performs at a variety of events.
There to help Lopez with the team is 27-year-old Kyleigh Billings. She, too, is a former cheerleader.
"I have always had a passion to give these kids a voice and to help them feel included. I've worked with kids with special abilities since I was 10," Billings said.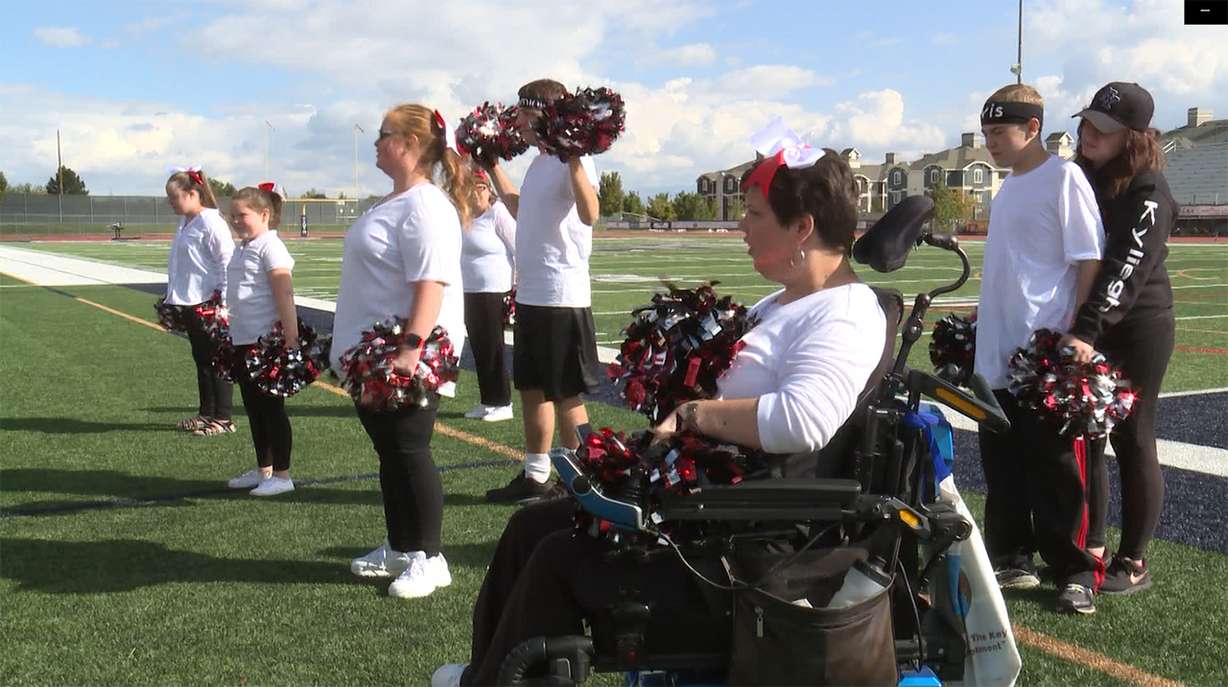 Of the 30 kids on the team, 27 are girls and three are boys.
"I love Inclusion Cheer. It gives me a voice," said one of the kids.
"I just like making lots of new friends," said another cheerleader.
You can learn more about Inclusion Cheer here.
×
Most recent Utah stories