Estimated read time: 3-4 minutes
This archived news story is available only for your personal, non-commercial use. Information in the story may be outdated or superseded by additional information. Reading or replaying the story in its archived form does not constitute a republication of the story.
SOUTH SALT LAKE — Steve Andersen was in an unaccustomed position Monday as he discussed the $288,500 gift he and his wife, Patricia, contributed to a partnership to equip Salt Lake County's three new homeless resource centers with solar installations.
"We generally do everything anonymously and quietly as a foundation, but we felt inspired to reach out to Rocky Mountain Power," Andersen said Monday of the couple's S&P Andersen Foundation.
He noted that there was tension at the start of the parties' inaugural meeting but by the end of the conversation, they had their arms around one another and had agreed to find a way to work together, he said.
"That's what this is about, it's a partnership to stand for people that can't stand for themselves," Andersen said during a press conference at the men's homeless resource center, which is scheduled to open in mid-November.
The Andersens' foundation collaborated with renewable energy systems installation and service company Auric Energy and Rocky Mountain Power to bring solar installations to the new centers. The cost-savings derived will be be used to serve people who seek shelter and assistance from the three facilities.
The new center's grand opening is set for Nov. 5, said Preston Cochran, executive director of Shelter the Homeless, which owns land and facilities in trust for the homeless, including the three new resource centers in Salt Lake County.
The 300-bed facility be operated by the Road Home, which also runs a Midvale center that serves families experiencing homelessness.
Volunteers of America — Utah is operator of the new Geraldine E. King Women's Resource Center in Salt Lake City. Meanwhile, Catholic Community Services of Utah is operator of the new Gail Miller Resource Center in Salt Lake City, which can shelter up to 200 men and women.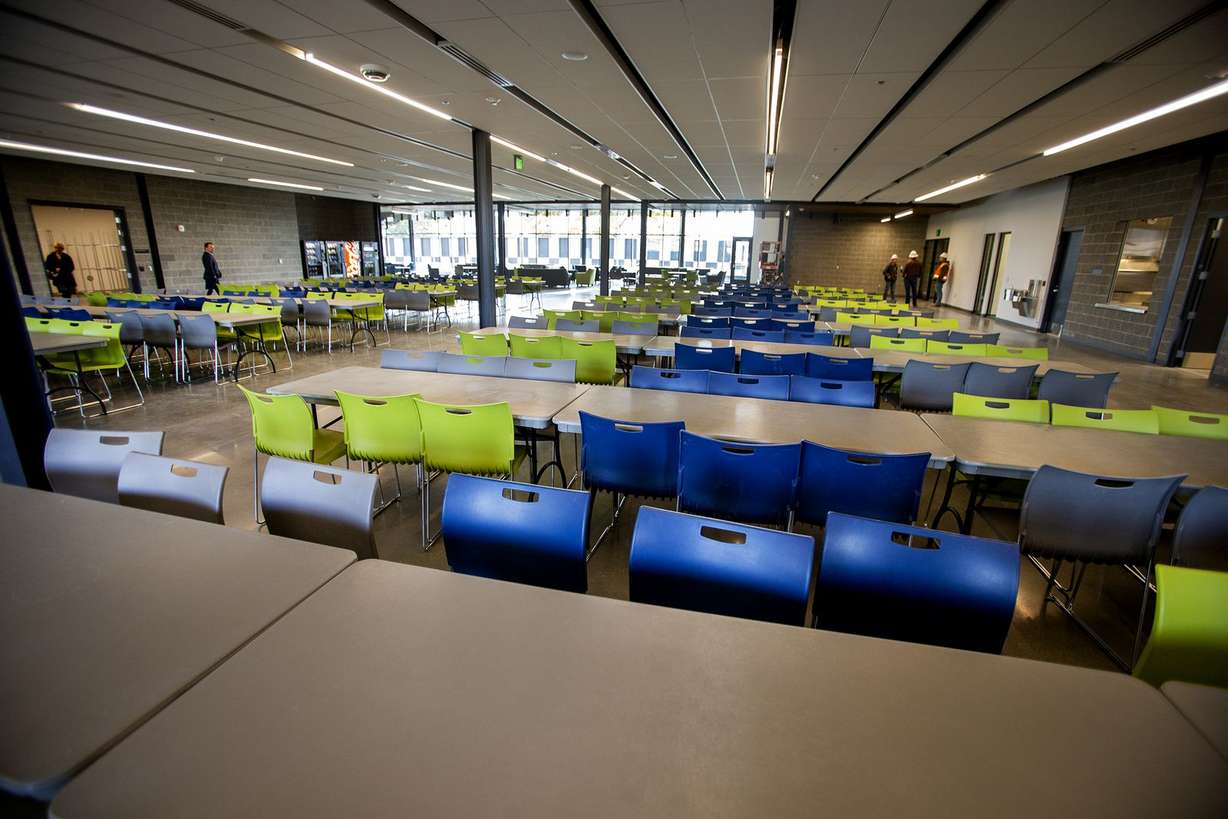 "When we look at the system as a whole, this is a historic reset. This is completely changing how we address homelessness in our community," said Cochran.
The solar installations at the three facilities — more than 1,580 solar panels — are expected to offset half of the energy used at the facilities, which collectively will shelter some 700 people nightly. The installations are expected to save $4 million in electrical power costs at the three centers over the next 30 years.
Rocky Mountain Power, through its Blue Sky customers, contributed $926,235 to the effort. Blue Skies customers voluntarily support wind and solar generation in the region.
"Combined, this grant is the largest in more than 15 years and could not have been possible without the individuals, businesses and communities that voluntarily participate in the Blue Sky program," said Gary Hoogeveen, Rocky Mountain Power president and CEO.
Auric Energy provided engineering and installation services as an in-kind donation to the project.
"Because of generous donations of time and resources from our employees and partners, Auric was able to give the gift of solar to those who need it most," Courtney Leishman, director of commercial solar for Auric Energy, said in a prepared statement.
Andersen said the cost saving will enable operators to "focus on what matters most, the people who come through here, the people who deserve to be reclassified."
Andersen said he hope the partnership becomes "a template for what can happen in a community" when public, private and corporate entities collaborate.
"We've done something good today. We've done something good. We've moved the ground a little bit," Andersen said. "We can't control what's happening in the world but we could control what happened here. That's my wife's and my prayer that this will continue to inspire the projects of the people and all who work here in the coming decades."
×
Photos
Related Stories