Estimated read time: 4-5 minutes
This archived news story is available only for your personal, non-commercial use. Information in the story may be outdated or superseded by additional information. Reading or replaying the story in its archived form does not constitute a republication of the story.
MURRAY — Two years ago, Michele Teran, of Sandy, received a letter in the mail asking her to participate in a medical study.
At first, Teran thought she didn't have time for it. In the past, she had borderline issues with her cholesterol but otherwise considered herself a healthy person. After learning it wouldn't be time-consuming she agreed to participate in Intermountain Healthcare Heart Institute's coronary calcium study.
Little did she know that participating in the study would save her life — and it's what doctors at Intermountain Healthcare hope to achieve for thousands more.
Researchers announced Monday at the Intermountain Gardner Transformation Center that they are expanding a study that could better identify patients with heart disease. Teran had been chosen for the first phase of the study, along with 600 others.
Dr. Kirk Knowlton, director of cardiovascular research at Intermountain Heart Institute, said the study is aimed at "finding a best way or the best way" to correctly identify people at risk of developing heart disease long before it progresses to permanently damaging the heart.
After enrolling in the study, doctors found Teran was close to having a minor or major heart event.
"Because of the study, we were able to do further testing and I was able to work with my doctor to receive the proper medication and avoid any further issues occurring at least in the near future," Teran said. "For me, that's just been a great blessing."
Dr. J. Brent Muhlestein, principle investigator for the heart disease study, likened the invitation to participate to a golden ticket from "Charlie and the Chocolate Factory." He urged that people who receive letters asking them to join the study to not throw their golden ticket away.
"We will appreciate it very much if you do (participate), because then we can learn for sure the right way to treat patients for the worst disease that there is in the 21st century at the present time," he said.
Dr. Jeffrey Anderson, a clinical and research physician at Intermountain Heart Institute, said there would have been no reason for Teran to believe she was close to having a heart attack without testing.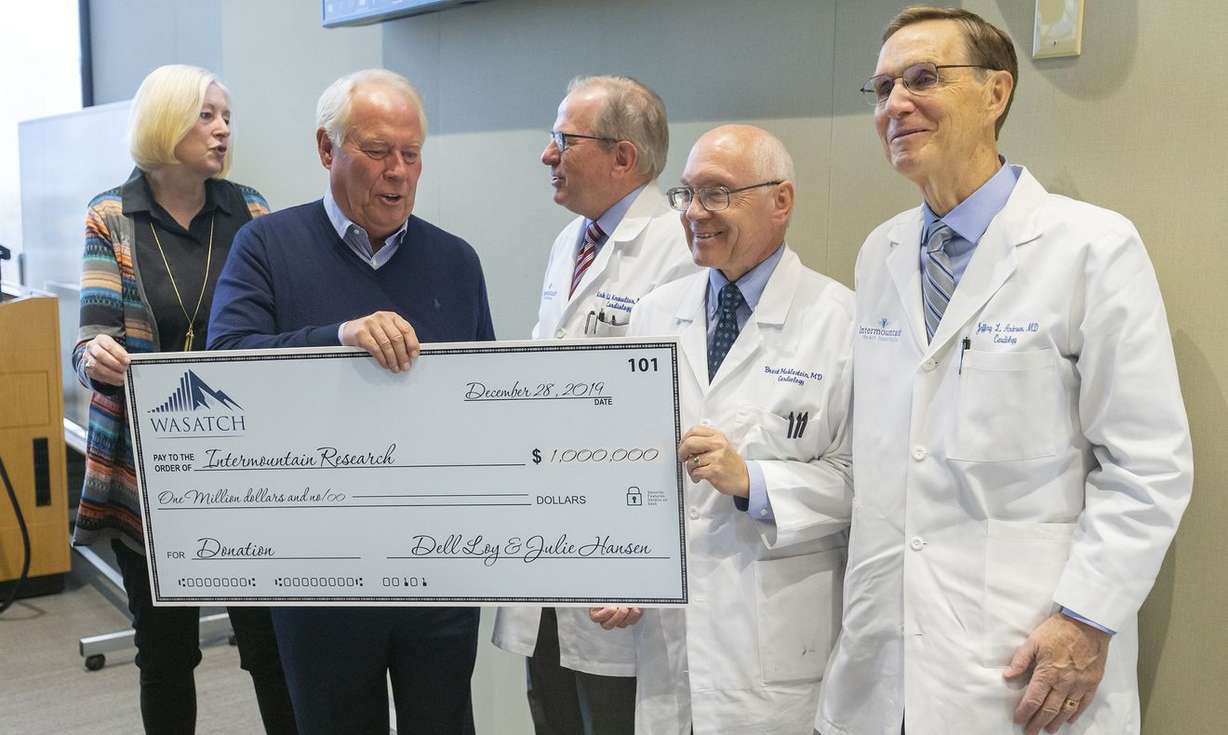 Knowlton said heart disease is the top cause of death for men and women in Utah, killing about 3,800 people each year.
"There's a big number of people that we hope we can help," he said.
For about a third of patients with heart disease, the first indication of a problem is a heart attack.
"We believe that if we can correctly identify people that are most at risk of developing heart disease, it will be possible to intervene early to prevent it from progressing to a heart-damaging heart attack," Knowlton said.
Participants will be equally split into two groups — half will be tested using existing standard heart prevention guidelines centered around cholesterol testing; the other half will be tested using a newer strategy that includes a CT scan of the heart to screen for buildup of plaque in the arteries.
The study aims to find the best test that will identify people's risk of a heart attack or stroke.
"There's a lot we can do to prevent heart disease. I really hope that this will help inspire people to get checked and to be evaluated, to learn about what their risk is," he said.
There is no cost for participants to enroll in the study. After patients are given recommendations they will be responsible to pay for the costs of future treatment based on those recommendations.
Through Intermountain Healthcare's patient database, researchers are reaching out to 90,000 people out of a pool of 350,000 to participate in the study. The doctors hope to enroll at least 9,000 in the randomized trial scheduled to run until March 2023.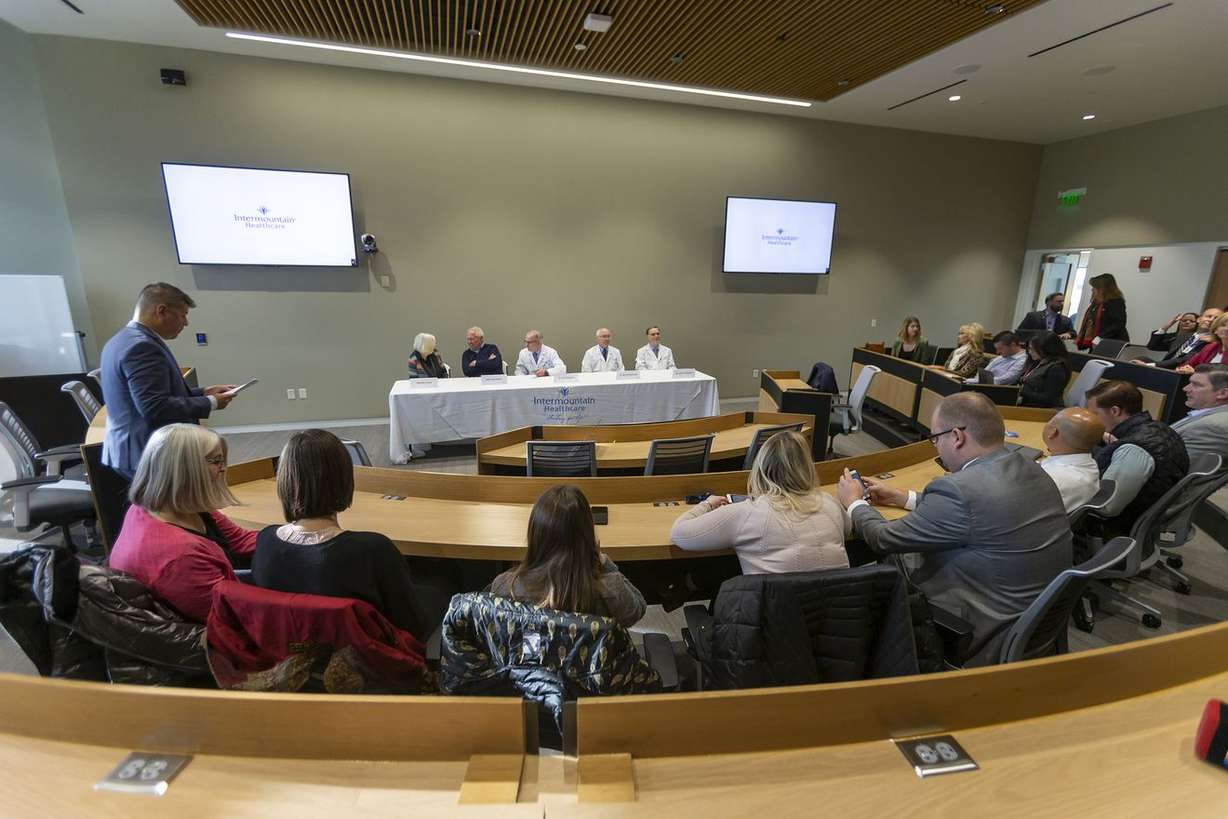 Researchers are looking for men age 50 years or older and women 60 or older with no known diabetes or cardiovascular disease who are not taking cholesterol-lowering medications.
"We want to find out what is the best way to determine whether or not they should be on more aggressive treatment," he said.
The research was made possible by Real Salt Lake owner Dell Loy Hansen, who provided a donation of $1 million Monday. Knowlton said the majority of the trial's funding was provided by Hansen.
"The (coronary calcium) study might be the very most important things they've ever done," Hansen said.
A decade ago, Hansen formed a relationship with the doctors after he faced heart complications at the age of 56.
"I'm a survivor because of caring heart doctors," he said.
×
Photos
Related stories
Most recent Utah stories