Estimated read time: 4-5 minutes
This archived news story is available only for your personal, non-commercial use. Information in the story may be outdated or superseded by additional information. Reading or replaying the story in its archived form does not constitute a republication of the story.
SALT LAKE CITY — It costs an average of $270,000 to design, build and launch a mobile app, according to a 2016 report by Inc.
In fact, creating an app is not for the faint of heart, and following it through to completion is a huge investment into a product that may or may not be successful with customers.
Three apps created by entrepreneurs along the Wasatch Front recently launched, and we'll take a look at them — but you'll be the judge.
Let us know in the comments if you have used or would use one or more of these apps.
If you have a lot of friends but a bad memory, ZooWho may be what you're looking for. The app is essentially a high-tech contact book that will send you reminders about your loved ones' birthdays, anniversaries and other important dates — as well as offer gift suggestions and let you know how long it's been since you've contacted each one.
ZooWho allows you to create profiles for your family and friends, then add in pictures, factoids, important dates and contact information for all the people in your life with whom you want to nurture your relationships — and you can even link to their Instagram feeds if you don't get enough of that on Instagram.
If you do a lot of networking but have trouble remembering details about all the people you meet, this type of contact book may be helpful. The app will also remind you days beforehand when an important date is approaching so you can take advantage of the gift suggestions and buy something for your friend before their birthday even happens.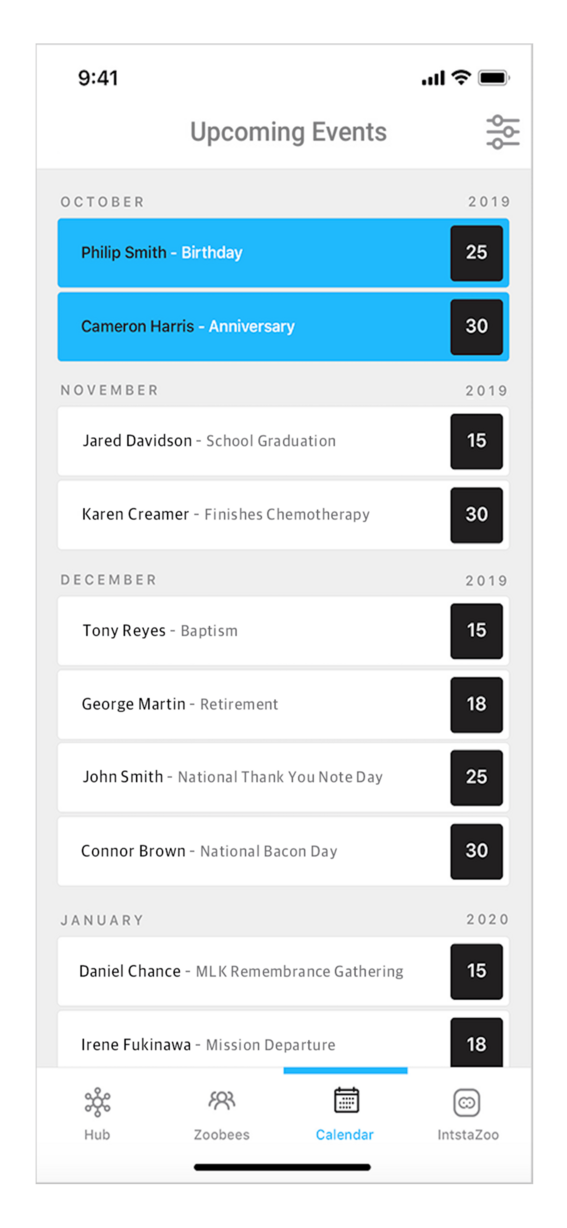 ZooWho is fairly intuitive once you get to the homepage, but when I first made an account, I had a hard time figuring out how to add people from my contact list without adding everyone from my contact list — and there's no easy way to mass delete just yet. In fact, I made three different accounts with three different emails, but I ended up adding all 766 of my contacts by accident each time.
The people behind ZooWho say they're planning to launch new features that will make the sign-on process easier, but those probably won't be made live for another two weeks.
Yoodlize is kind of like Uber for stuff. Once you make an account, you can either rent out your stuff to other people in your area, or rent stuff from them.
There are different categories of things, from recreational vehicles to Halloween costumes, and each item costs a certain amount of money to rent per day. If you need a projector for an outdoor movie night, you can rent one from someone in Sandy for $10 a day. If you want to go mountain biking with your friends but don't own a bike, you can rent one from someone in Orem for $20 a day.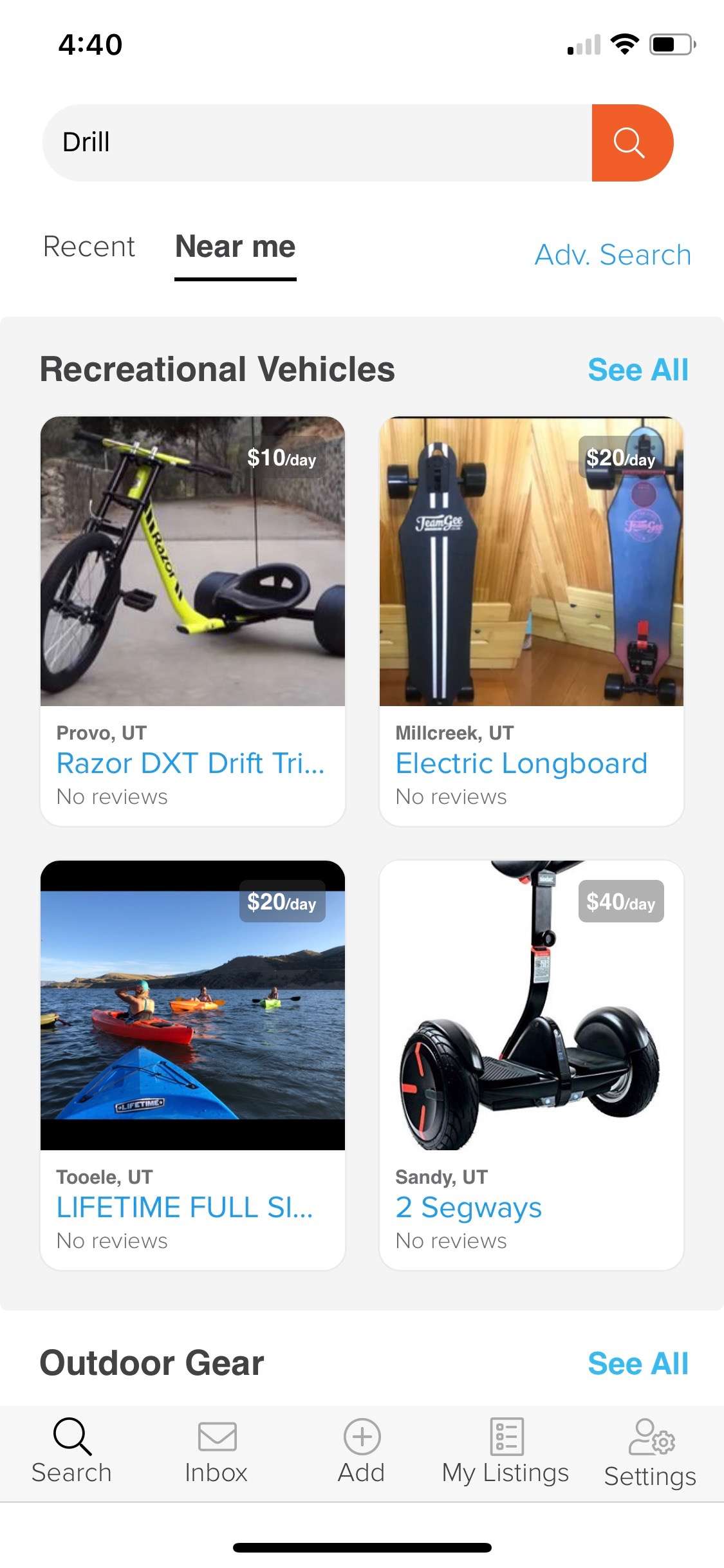 Before you do either, however, you must verify your phone number, email address and government ID when creating an account. Some renters may also require you to show additional verification, like your Facebook page, before they give you their stuff. You can make and receive payments via the app, however, so you don't have to rely on cash or Venmo.
The amount of users and options on the app is actually much larger than I anticipated, but most offerings are located along the Wasatch Front, and you may have to drive a ways to find what you're looking for. My search for a drill in Salt Lake City came up with only one result for $20 a day.
FluentNow hasn't officially launched just yet, but the app is in beta testing mode if you want to try it out in its early stages.
The app comes from the creators of FluentWorlds, a platform designed to help users learn English. FluentNow, however, allows speakers of all languages to practice new ones in conversational settings.
If you've ever learned a new language, you know there's a difference between reading words on a page and speaking with someone in that language. FluentNow allows users to create a virtual avatar, then choose from over 30 virtual environments you can explore.
The platform will then match you with another user with whom you can practice your budding language skills in your chosen virtual environment. Let's say you're an English speaker trying to learn Japanese, FluentNow will find and connect you with a Japanese speaker trying to learn English so you can both practice your conversational skills.
What do you think of these apps? Do they have a future? Let us know in the comments.
×
Most recent Features stories