SALT LAKE CITY — With a frenzy-filled free agency period and a Jazz-heavy World Cup, the offseason felt more like a pause than an actual break.
It's been just two weeks since we last saw Donovan Mitchell, Rudy Gobert and Joe Ingles playing meaningful basketball, yet here we are at the start of the 2019-20 NBA calendar.
On Monday, the Jazz will be at Vivint Smart Home Arena for Media Day before officially beginning training camp on Tuesday.
Here are the key things to look at as the preparation for the season officially begins.
How quickly will chemistry develop?
Mike Conley and Bojan Bogdanovic headline a group of new Jazz additions that also includes Ed Davis, Jeff Green and Emmanual Mudiay.
On paper, the Jazz look good — really good. Both ESPN and Sports Illustrated have five Jazz players (Joe Ingles, Bogdanovic, Mitchell, Conley and Gobert) ranked in their top 100 players lists, with Mitchell, Conley and Gobert all breaking into the top 30.
The talent is there, the pieces even appear to fit all together, but that doesn't mean there will be instant chemistry on the court.
Conley hasn't often played with a rim-rolling center who feasts on lobs, like Gobert; Ingles lost his pick-and-roll partner in Derrick Favors; Mitchell hasn't played with a point guard who scores as much as Conley.
Things should work out, but it might take some time to become a cohesive unit.
What will the rotation look like?
It's probably safe to assume that Bogdanovic, Conley, Gobert, Ingles and Mitchell will be the five-man unit that'll be finishing most games for the Jazz. But does that mean they'll start? Not necessarily.
If Dante Exum or Mudiay prove to be consistent enough to lead the second unit, the Jazz could very well start their best five players. If not, don't be surprised to see Ingles come off the bench to stabilize things as a point forward — or even just to provide another offensive punch.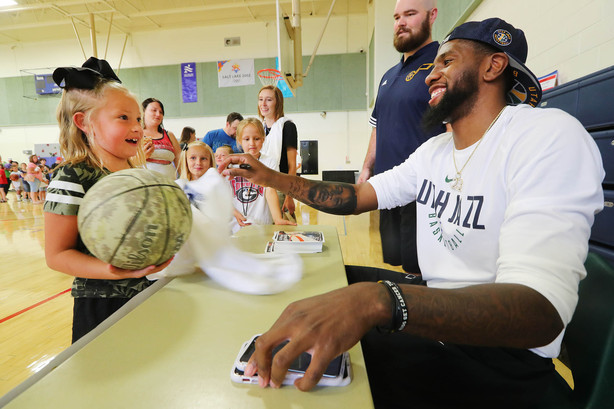 Such a move would push Royce O'Neale or Green into the starting lineup, depending on the matchup. O'Neale is arguably the team's best perimeter defender, and he shot 39% from 3-point range last season. Green, meanwhile, could be used to match up against bigger frontcourts. These wouldn't be bad options for the Jazz to explore in the starting lineup.
Regardless of who starts, expect plenty of staggering to keep a scoring threat on the floor at all times. Bogdanovic, Conley and Mitchell have all been effective in their careers as a team's top-scoring option — the Jazz should be able to use that to their advantage.
Will the Jazz feel the loss of Derrick Favors?
Favors was arguably the Jazz's third-best player as he embraced his hybrid starter/backup role. By some metrics, it was Favors — not Gobert — who was the best rim protector in the league last season. Having that as your backup center was a nice luxury.
While Bogdanovic was the player signed with cap space created by trading Favors, Davis was the player brought in to try and soften the blow of losing the longtime Jazzman.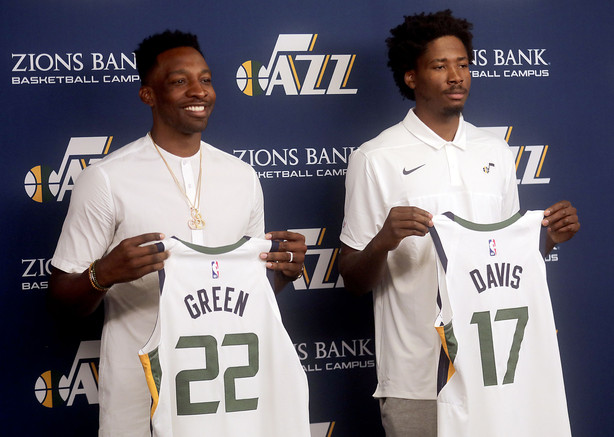 So will he? Things actually look promising.
Teams shot 3.8% fewer shots at the rim last season when Davis was in the game. That mark ranked second in the NBA. (Some guy named Gobert was No. 1— we've heard he's pretty good at defense.) As for rebounding, he averaged 8.6 boards per game last season in just 17.9 minutes (Favors averaged 7.4 rebounds in over 23 minutes).
Davis won't provide the Gobert injury insurance that Favors did, but things point to him being able to fill the backup center role.
What will this team look like offensively?
For years, the Jazz offense has been an array of screens, cuts and drives; and that shouldn't change with the new personnel. Head coach Quin Snyder prefers the side-to-side ball movement, the creative timing on cuts and handoffs, and the endless ball screens. But don't be surprised if there are some new wrinkles this season.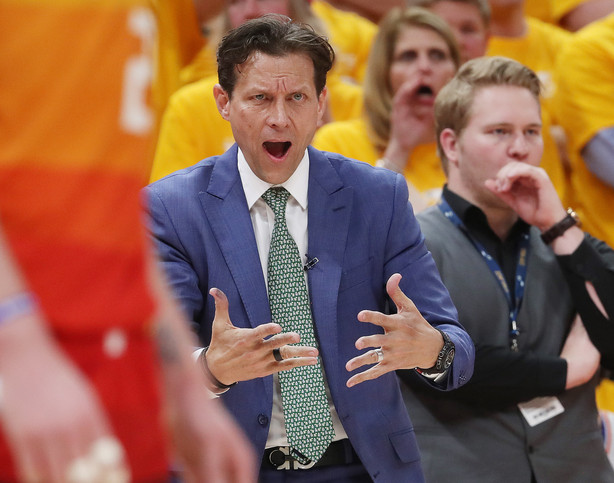 This is the first Jazz team that Snyder has coached with this much offensive talent. Snyder's advantage basketball system has done wonders to create open shots for teams with much less firepower. Imagine what he can do with this year's squad.
Can Donovan Mitchell make another leap?
Kawhi Leonard, Kevin Durant, LeBron James, Steph Curry, Dirk Nowitzki, Kobe Bryant: Each team to win a title over the last decade had at least one of those players on it.
This isn't a new trend: You need a superstar to win a title. The question is: Can Mitchell be that for the Jazz? He's already well on his way. In fact, he's pretty close to being there.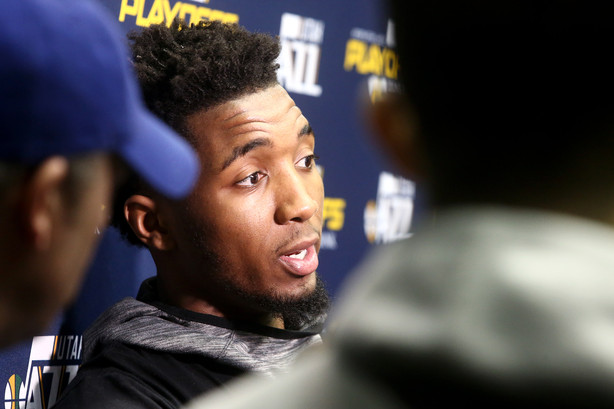 After Jan. 1, Mitchell averaged 26.5 points, 4.8 assists and 4.5 rebounds last season. He shot 44.6% from the field, 41.4% from three and 81.5% from the line. Sure, he struggled in the opening months of his second season while still recovering from a foot injury, but once he was fully healthy he was one of the best offensive players in the league.
Now with Conley and Bogdanovic surrounding him, he'll have more space to work; and unlike last year, he had a full offseason to train (one that included working with the USA National Team and Gregg Popovich).
Mitchell seems poised for another step forward. That could vault him into the upper echelon of the league — and make the Jazz true contenders.
×
Related Stories