This archived news story is available only for your personal, non-commercial use. Information in the story may be outdated or superseded by additional information. Reading or replaying the story in its archived form does not constitute a republication of the story.
SALT LAKE CITY — The Utah State Fair opened Thursday, and for state wildlife officials it's an opportunity to not just expose youngsters to the state's wildlife, but also educate them on how to properly recreate outdoors.
It comes at the perfect time, too. After a slew of bear sightings and encounters, the Utah Division of Wildlife Resources picked a theme centered around how to camp or recreate without attracting bears, as well as what to do when people come across one.
"This year, we've seen a lot more bear incidents across the state. As of July this year, it's been doubled compared to 2018, so we felt it was very appropriate to highlight bear biology, bear facts, and help educate the public on bear awareness in Utah," said Channing Howard, DWR event coordination specialist.
The exhibit shows the scents that attract black bears, which are the only species in Utah. It also shows how black bears are caught and relocated by wildlife officials, as well as all sorts of tidbits about the animal. People can learn about DWR's bear management program and learn about bear migration.
There is also a display of a campsite with all the dos and don'ts when it comes to making a "bear-safe" campsite. Those tips include:
Store food, drinks and scented items securely in a vehicle, a bear-safe container or a tree. Don't store food, drinks or scented items in your tent.
If available, dispose of trash in bear-proof dumpsters. Even an empty can of soda can leave a scent that can draw a bear.
Wipe down any picnic tables after eating.
Burn food off stoves or grills.
Pitch tents away from trails in the backcountry.
Always sleep inside your tent.
"Some of the things you have to remember is that bears are attracted to scents, not just food," added DWR wildlife biologist Riley Peck. "If you're camping, some of the advice would be to keep your deodorant or your perfumes, your hairsprays, your shampoos or soaps, or anything that has a scent that you would not necessarily associate with bear bait — keep that away. Put that in a location not next to where you're sleeping."

In addition, the agency recommends anyone who sees bears to report the sighting quickly and to never approach/feed a bear. Wildlife officials believe if more Utahns keep a clean campsite and follow the rules, there will be fewer incidents.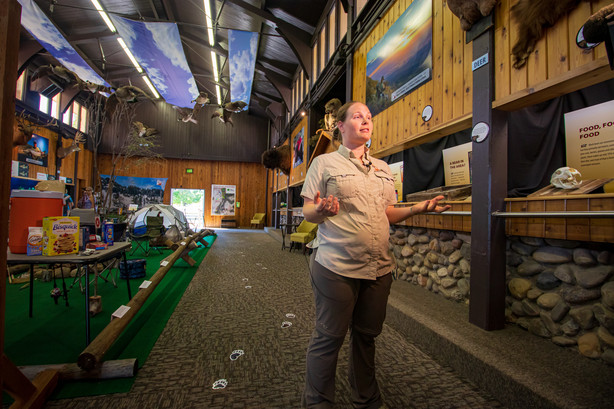 That said, one can follow the letter of the law and still run into bears, Peck pointed out. He suspects the recent rise in bear sightings this year is happening for multiple reasons.
For starters, Utah experienced a longer, cooler and wetter winter and spring as compared to last year. That means many bears likely went into hibernation this past winter leaner than usual, then stayed in dens longer than normal this year. If they didn't stay in their dens longer, the colder weather likely kept them lower on mountains. At the same time, the bear population is healthy and more people are coming to the state and recreating, which increases the likelihood to run into a bear.
"Also, people are more likely to be in the hills with a cellphone that has service," Peck added. "In years past, if we got a phone call that (someone) saw a bear and it was in a camp, sometimes it was a week late and there's not a lot we can do. But we're responding to a lot of them now because we hear about it sooner."
While there is a theme of bear safety, those visiting the DWR's state fair exhibit can also check out all sorts of fish species native to the state — from Bonneville cutthroat trout to June sucker to redside shiner.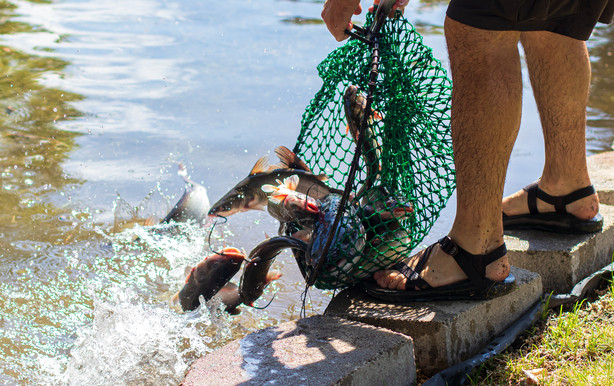 There will also be about 1,000 pounds of catfish that were hatched in fisheries in Arkansas swimming in a pond behind the exhibit. Howard said it will give children of all ages the opportunity to catch catfish from 4 p.m. to 7 p.m.
"They can throw in a line. We can teach them how to put a worm on their hook, and they can have one-on-one help learning to fish for the first ... or come out for the 10th time," she said.
The Utah State Fair runs through Sept. 15. The DWR exhibit is free but normal entree prices to the fair apply.
×
Photos
Related Stories