SALT LAKE CITY — Back to school season is upon us and kids — and cats, apparently — are reaching new heights.
The KSL.com "Make Your Week" column features uplifting stories sent in from people outside the newsroom. In this edition, two schools welcome students to a new year in a special way, a local 10-year-old is recognized for serving the community, and firefighters are called to a potentially cat-astrophic rescue.
A royal welcome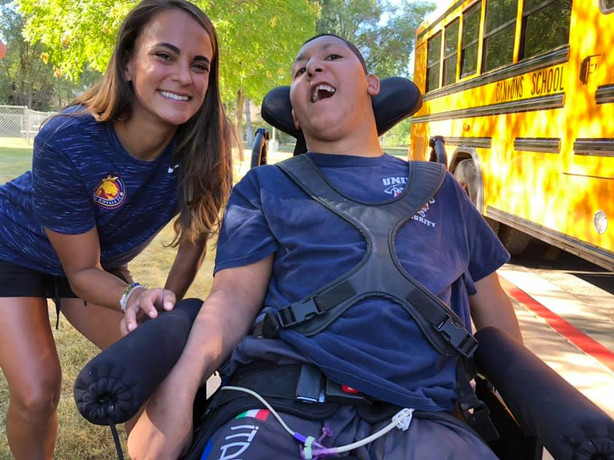 "Goal! Students at Jordan Valley — our school for students with severe disabilities— were greeted at the door by players from Utah Royals FC, making the back-to-school jitters a little easier to handle," read a Facebook post from Canyons School District. "Thanks, Royals FC, for supporting all our students as they head back to school."
Fully stocked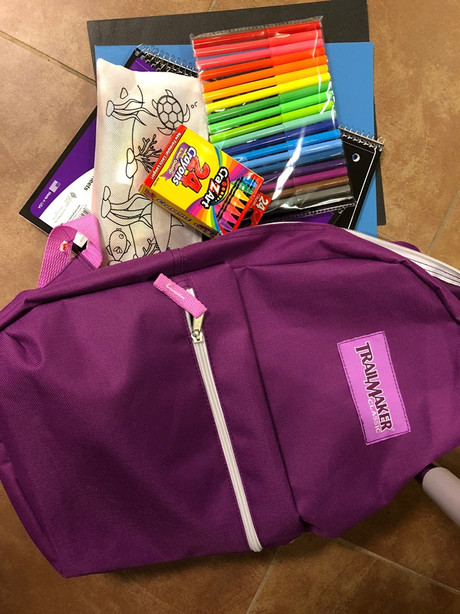 "Midvale Elementary students were surprised with a special treat at back-to-school night: Free backpacks fully stocked with everything they'll need for class come Monday, Aug. 19, the first day of the 2019-2020 school year," another Canyons School District Facebook post said. "Students also enjoyed hot dogs and catching up with friends before ducking into classrooms to meet their new teachers. A big thanks to 24-7 Intouch PH, Netflix, and Backcountry for donating the backpacks and school supplies!"
Citizen of the Year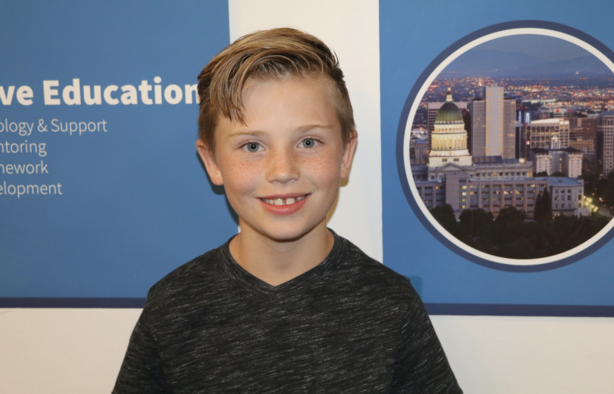 "At just 10 years old, Chase Hansen, a fifth-grader at Draper Elementary, is already the citizen of the year," the Facebook post said. "With his focus on humanitarian service, he's been finding ways to serve the community around him since he was a toddler. Back then, he thought there were only 20-30 homeless people in our state, but as soon as he saw there were more than 30 people at the Road Home alone, he decided he needed to find a way to help. What better way is there to know how to help someone than to ask? That's how Project Empathy, a nonprofit organization established by Chase, began. Through the project, Chase takes homeless people to lunch and listens to their situation. His efforts have drawn national attention, including coverage on major national news outlets, and the designation of the City Journals Citizen of the Year. Congratulations Chase, you are doing a lot of good in the world."
A radi-claw rescue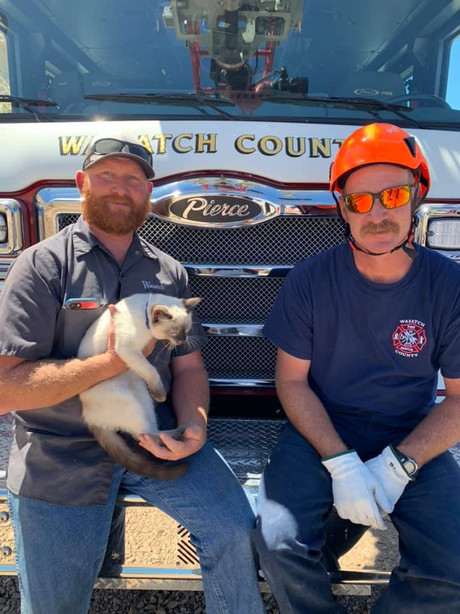 "Wasatch county workers called us to rescue a cat this morning," said the Wasatch County Fire District. "It was stuck on the steep side of the pit so we had to go down from the top to rescue it. Cat and firefighter all made it down safe."
"The place the cat was stranded was about 200 feet high and the cat was about halfway up," according to a message on Facebook. "We tried to get it with the ladder truck but we couldn't get high enough so we went up to the top and we hooked our ropes to a truck and rappelled down off the hill. The county workers stayed at the bottom to watch from there and there were 5 of us at the top setting up the safety ropes. One of the firefighters went down off the top. One of the workers who noticed them took it home to take care of it. We have not had a response yet from an owner. There was a collar on the cat but no ID."
Related:
---
To share the stories that have made your day better, email them, preferably in 100 words or less, to jriess@ksl.com. Photos and videos are encouraged. Stories may be edited for clarity.
×
Related Stories