Estimated read time: 5-6 minutes
This archived news story is available only for your personal, non-commercial use. Information in the story may be outdated or superseded by additional information. Reading or replaying the story in its archived form does not constitute a republication of the story.
SALT LAKE CITY — Utah is full of wonderful locations for wildlife photography, but there are some nuances to getting into the field.
Specifically, taking photos of potentially dangerous wildlife such as moose, elk and deer may require a unique set of knowledge and preparation to accomplish successfully. Dave Koch, nature photographer of the year for Utah the past four years in a row, offered his advice to budding wildlife photographers in the state.
Getting started
Photography, in general, has a learning curve, but Koch said the key to developing skills is to just go out and do it.
"We are so lucky to live (in Utah)," Koch said. "My wife and I will get up at 2 a.m. and go catch the sunrise at Goblin Valley. We can also go to Arches, Zion … the natural resources and the things we've got around us to go shoot are just incredible. Being in Utah is a major plus for what you are exposed to and what you have access to."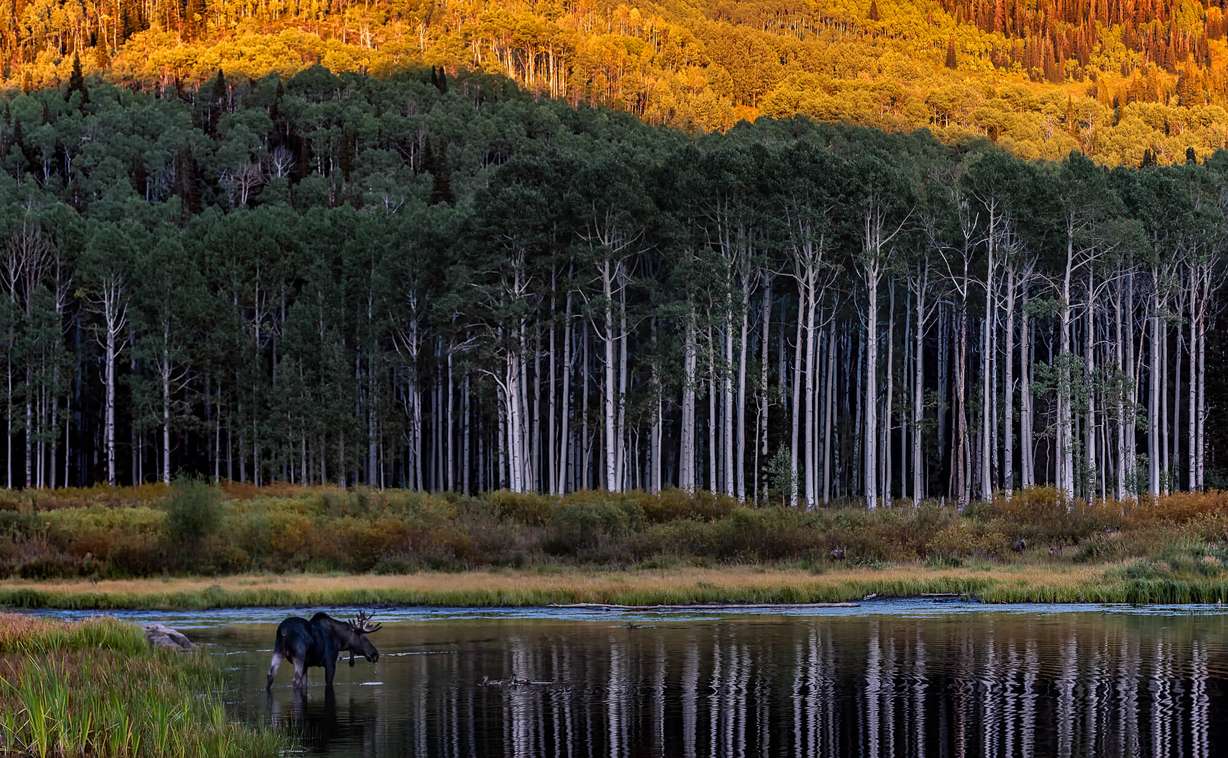 He added that Utah provides a place where you can easily find excellent photography destinations. "The most important thing is that you do have to put yourself out there," he said. "You do have to get up at 2 a.m. because you need to get those incredible light shots. You're not going to do it just driving in, taking a shot, and going back."
It's not about the camera, it's what you do with it
It is a common myth that a very high-quality camera is necessary to take quality photos, according to Koch. "The first time I won Best of Show at the state fair was a picture I took with an iPhone. It's not the camera at all, it is being there for something eventful. You have to put yourself in a good position to get good shots. The camera has very little to do with it."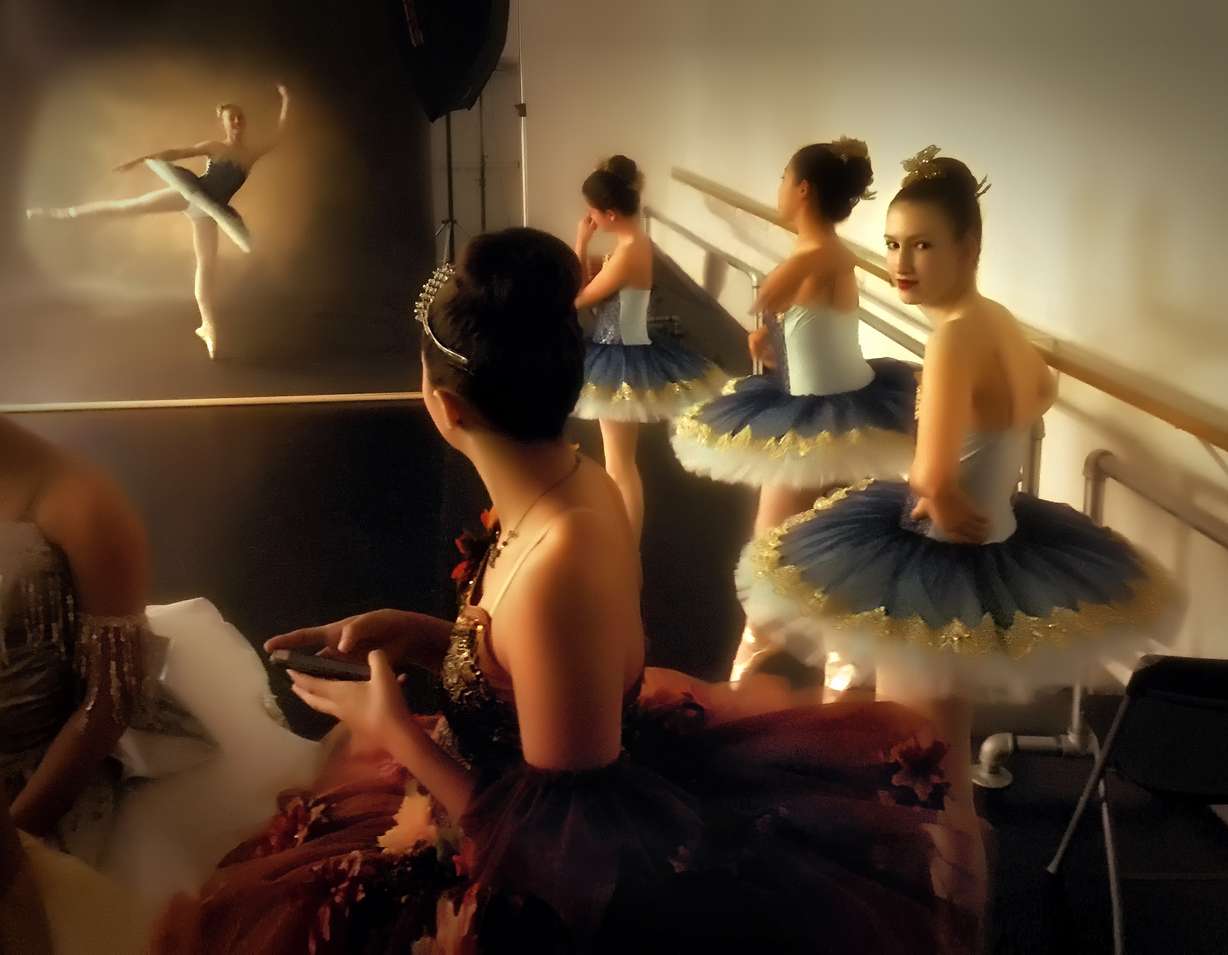 The best time of day to photograph moose, elk and deer
The best time to go out and shoot moose, elk and deer "is definitely dusk," Koch said. "They're not out during the day at all.
"You can shoot elk within 20 minutes of downtown Salt Lake City. They'll come down out of their hiding places as the sun sets to drink water. You've still got light in the sky so they are easy to spot and easy to shoot."
Koch added that hills, ponds, and lakes are often the best locations to photograph moose, elk and deer, as they like to be in places where they can drink water and graze.
Best places in the Salt Lake City area to photograph moose, elk and deer
Any of the canyons beyond a mile off the road provide excellent locations for wildlife photography, Koch said. Emigration Canyon, Millcreek Canyon, both of the Cottonwoods and even Parley's Canyon have all yielded fantastic wildlife photos.
Koch added that bird sanctuaries can be an excellent place to get started shooting, even if birds aren't your favorite subject. They provide an undisturbed area where wildlife permeates, making it an easy location to get started without having to explore deeply to find subjects.
"There's a really good one up at Brigham City, and that would be a great place to start," Koch said.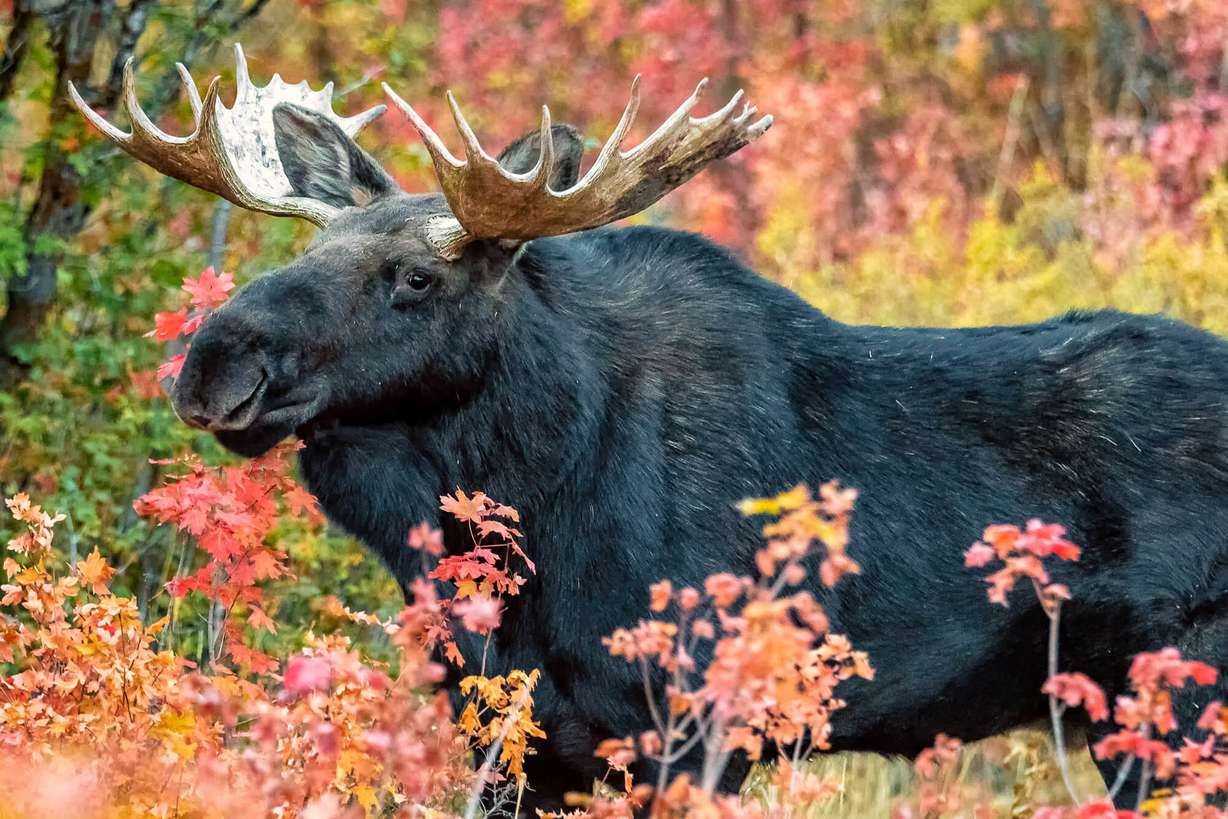 Exercising caution and using high magnifying lenses
"With moose, I'd be wary because they can be mean and nasty," Koch said. "I've seen them charge people. At the point you see the moose, you are probably already too close so don't get any closer. They are wild animals. They look cute, they look fun, but they're not."
It is not uncommon for people to be injured by wild animals they approach in national parks or other controlled settings. In July 2019, a video captured a girl being thrown by a bison that was surrounded by tourists in Yellowstone National Park. In April of this year, a group of hikers was charged by a moose and suffered some injuries.
"They are wild animals and you have to respect that and give them their space," Koch said. "You are going into their living rooms, so you are the guest and not them. Get a longer lens."
Wildlife photography is all about really long lenses, according to Koch. He recommends purchasing a 400 mm or 600 mm model in order to get so close to the animal, it seems like you are right next to it. He added that even if the f-stop on a 600 mm lens is 5.6, it will do the job.
"There's no photograph worth getting hurt for," he added.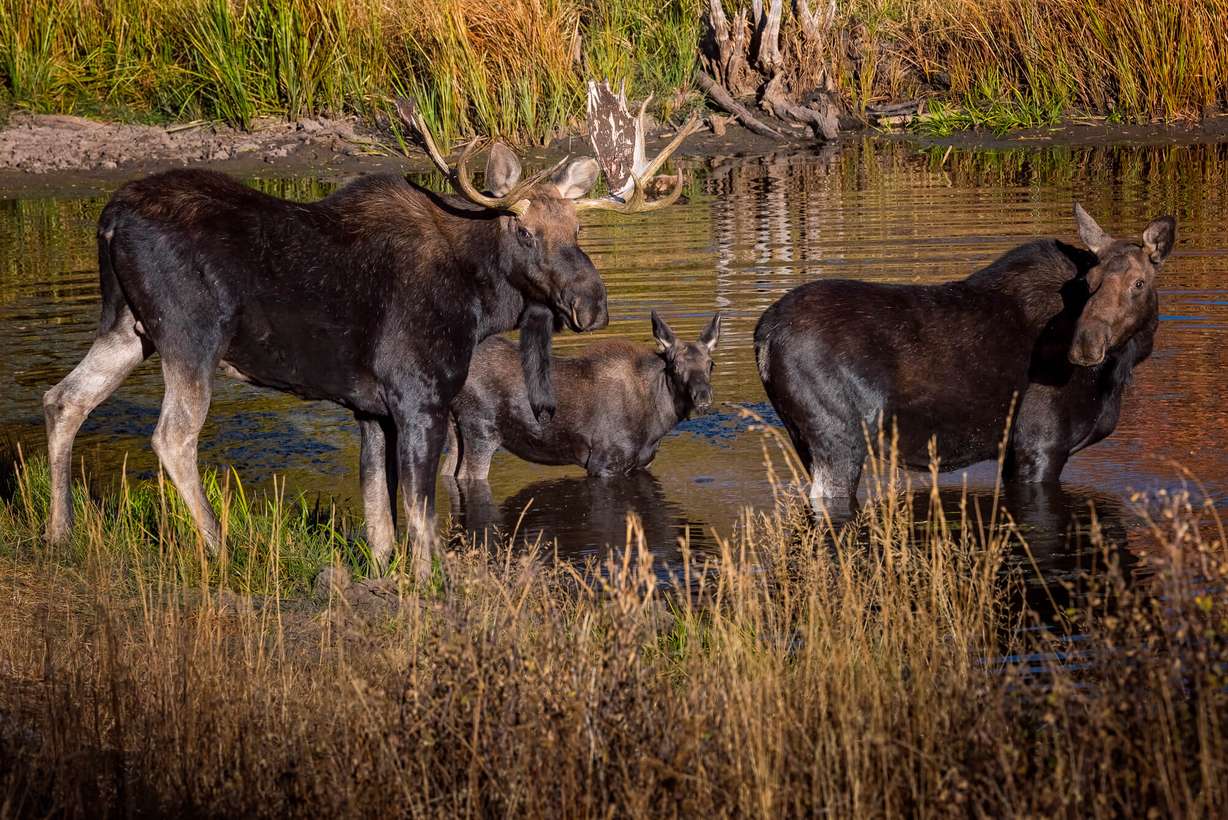 Other advice
In the end, wildlife photography is not about the equipment or how much you know about the anatomy of a camera; it's about commitment and putting work into finding the right shot, according to Koch.
"You get out of it what you put into it," he said. "If you are going to do it, you are going to have to dedicate a certain amount of time. There's no getting around that, but the good thing is that it's so fun to be out there. Any day up in the hills is so much better than working in an office."
Koch added that it is not uncommon for photographers to begin forgetting to notice the world around them, which can lead to unhappiness.
"Sometimes you are so intent on getting the shot that you miss the beauty that you're in," Koch said. "Put the camera down, look around you, take a deep breath and enjoy where you are at. That's the biggest payoff."
×
Most recent Outdoors & Rec stories