SALT LAKE CITY — Welcome back from summer vacation.
The 2019 Utah high school football season kicks off Thursday night when defending Class 5A champion Corner Canyon hosts reigning 4A champion Orem at 7 p.m. MDT in Draper.
But before heading to the neighborhood gridiron, let's take a look at some of the top storylines, teams and players to watch this fall.
Ch-ch-changes
The playoffs are changing and in a dramatic way.
Gone is the old way of qualifying the top teams from region play for the state tournament. Instead, the Utah High School Activities Association has ditched the old and brought in a ratings percentage index (RPI)-based format that ranks teams on an algorithm of play available to each squad.
Each score is based on 40% of the team's winning percentage, 40% opponent's winning percentage, and 20% winning percentage by the team's opponent's opponents.
In addition, every team will qualify for the playoffs, with plenty of first-round byes to be had for the top teams based on the RPI index. Most coaches have been positive at the change, though several have also taken a "wait and see" approach, for natural reasons.
"That last team gets left out, and when you play in the region we do, it's tough because you literally have the top four teams in the entire state ahead of you," Westlake coach Mark Ercanbrack told the Deseret News. "So this new system definitely helps us, and so we're excited to see what comes of it."
Got that? It will no longer likely require several math teachers on each campus to keep it straight. But the UHSAA has promised transparency through the process and seems hopeful that it will help the best teams stand out in the postseason.
Get used to the RPI all year, too; it will be the primary determiner of state playoff berths used in baseball, basketball, lacrosse, soccer, softball and volleyball.
Movin' on up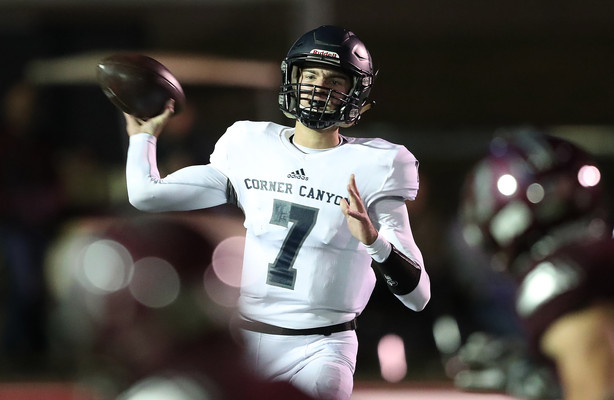 Corner Canyon and Orem will kick off the season Thursday at 7 p.m. MDT. But the Chargers and Tigers won't be the same as they were last year.
Orem, the back-to-back reigning 4A champions, have made the move to 5A, where the Tigers will slot into a Region 7 that includes Alta, Lehi, Timpanogos, Timpview and newcomers Mountain Ridge.
Ditto for Corner Canyon. After winning the 5A title a year ago and returning a bountiful crop that includes quarterback Cole Hagen and BYU commit Josh Wilson at linebacker, the Chargers are moving into 6A to compete in Region 4 with American Fork, Lone Peak, Pleasant Grove, Skyridge and Westlake. Bingham has been moved from Region 4 to Region 3, where it will fit in with geographic rivals Copper Hills, East, Herriman, Jordan and Riverton to help accommodate the moves.
The UHSAA also dropped one classification for football, meaning smaller schools have made plenty of moves, as well. Defending 2A champion South Summit has been promoted to 3A — and the Wildcats were placed in the same Region 13 as defending 3A champion Summit Academy and Juan Diego.
Seven 1A programs have been placed into the new 2A classification, as well; the exception is Altamont, which could not field a football program this year because of a lack of participation.
All-star
Every year, there's a player that captures the collective prep football imagination. Whether it's Jordan quarterback Austin Kafentzis (now at BYU) or Orem wide receiver Puka Nacua (now at Washington) rewriting the record books, or simply someone who puts their team on their back and carries them on a postseason run.
Early candidates for the must-watch player of every week include Orem running back/linebacker Noah Sewell, a five-star prospect who holds offers from Texas A&M, Alabama, Georgia, LSU and Oregon, among many others; Texas commit Van Filinger, defensive end from Corner Canyon who committed to the Longhorns over offers from Arizona State, Boise State, Cal and Colorado; Lone Peak safety Nate Ritchie, the Knights' do-everything athlete who holds offers from BYU, Utah, UCLA, Arizona State and Boise State, among others; and American Fork tight end/linebacker Bodie Schoonover, who has committed to BYU.
"We have three college linebackers is how I feel about it," Orem coach Jeremy Hill told the Deseret News of Sewell. "Everyone knows about Noah and Jayden (Ah You), but Paxton Skipps is a kid who is going to turn some heads early on. I love our linebackers, obviously."
Don't want to miss a thing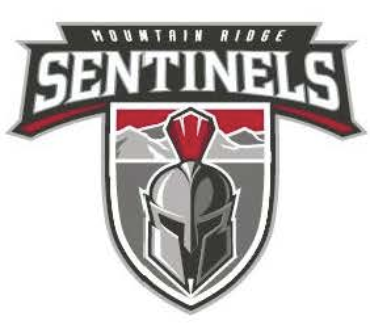 Three new public schools opened this year in Mountain Ridge, the long-awaited second school in Herriman; Cedar Valley, based in Eagle Mountain; and Crimson Cliffs in St. George. Providence Hall, the charter school from Herriman, will also add a football team this season, though the Patriots are set to play an independent schedule.
That leaves new region rivalries to develop in Region 10 (Cedar Valley), Region 9 (Crimson Cliffs) and Region 7 (Mountain Ridge).
The two Wasatch Front schools will introduce themselves to the home crowd and community early, as well; Mountain Ridge hosts Olympus in the season opener Friday, and the Aviators will play at Maple Mountain before hosting Spanish Fork on Aug. 23 in Eagle Mountain.
Jump around
Of course, all of these storylines pale in comparison to the thrill of playing underneath the Friday Night Lights, of cheering for your alma mater and watching the next generation of standout athletes in the state compete at the highest level.
If you aren't following one team every week, pull up a chair and watch dozens of games every Friday night on live.ksl.com — bringing some of the best games into your living room, office or on-the-go with the KSL News app.
×
Related Stories