Estimated read time: 4-5 minutes
This archived news story is available only for your personal, non-commercial use. Information in the story may be outdated or superseded by additional information. Reading or replaying the story in its archived form does not constitute a republication of the story.
SALT LAKE CITY — The three top-selling vehicles in America in 2018 were pickup trucks, with crossovers and SUVs making up most of the remaining top 10.
Now, manufacturers are offering more variety in size and performance in order to capture consumers' interest.
The Chevrolet Colorado midsize pickup is stylish, capable and garage-friendly. Midsize trucks today are larger and more powerful than before, yet rely on smaller, more efficient engines than offerings of the past.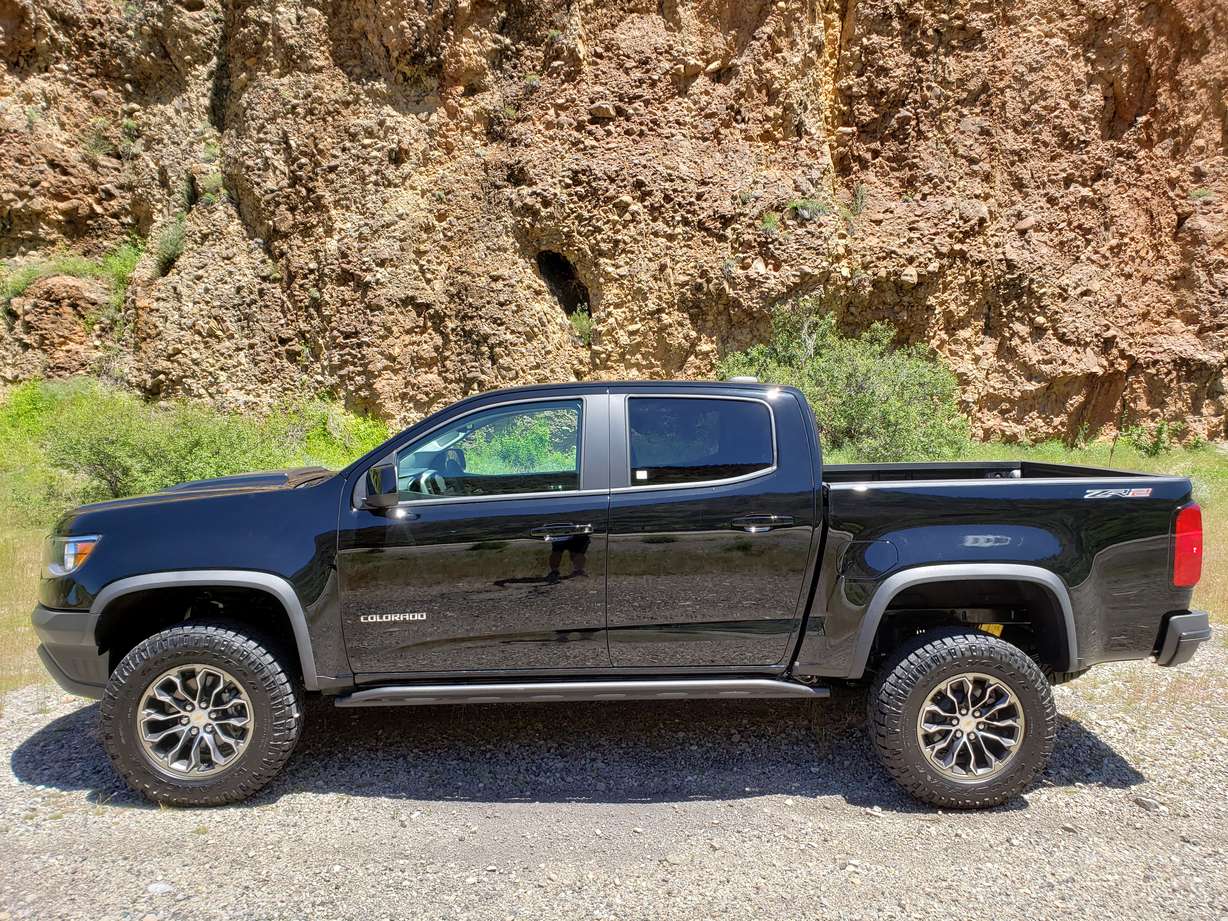 According to Zach Madsen, fleet sales manager for Ken Garff Chevrolet in American Fork, midsize trucks offer flexibility and capability beyond most crossovers.
"The reality is, most consumers don't have massive towing needs and often buy more truck than necessary at a substantial cost. At the same time, crossovers simply don't have the real-world capabilities that midsize trucks offer," Madsen said.
I would add that the Colorado owner isn't sacrificing much in terms of comfort, passenger room or ride quality when compared to any crossover.
Pros
It begins with whatever voodoo Chevy engineers have managed behind the wheels. The Colorado has a most untruck-like ride, similar to Chevy's full-size trucks. The suspension manages to soak up both small road vibrations and larger bumps in a way that doesn't seem possible.
At the same time, the off-road ride is not jarring. It would seem logical that one would have to be sacrificed for the other.
Both front and rear seating areas are roomy, and the interior fit and finish are excellent. The Colorado takes on a more rugged interior presence when compared to the rival Ford Ranger's luxury feel, but the Colorado's materials hold their own.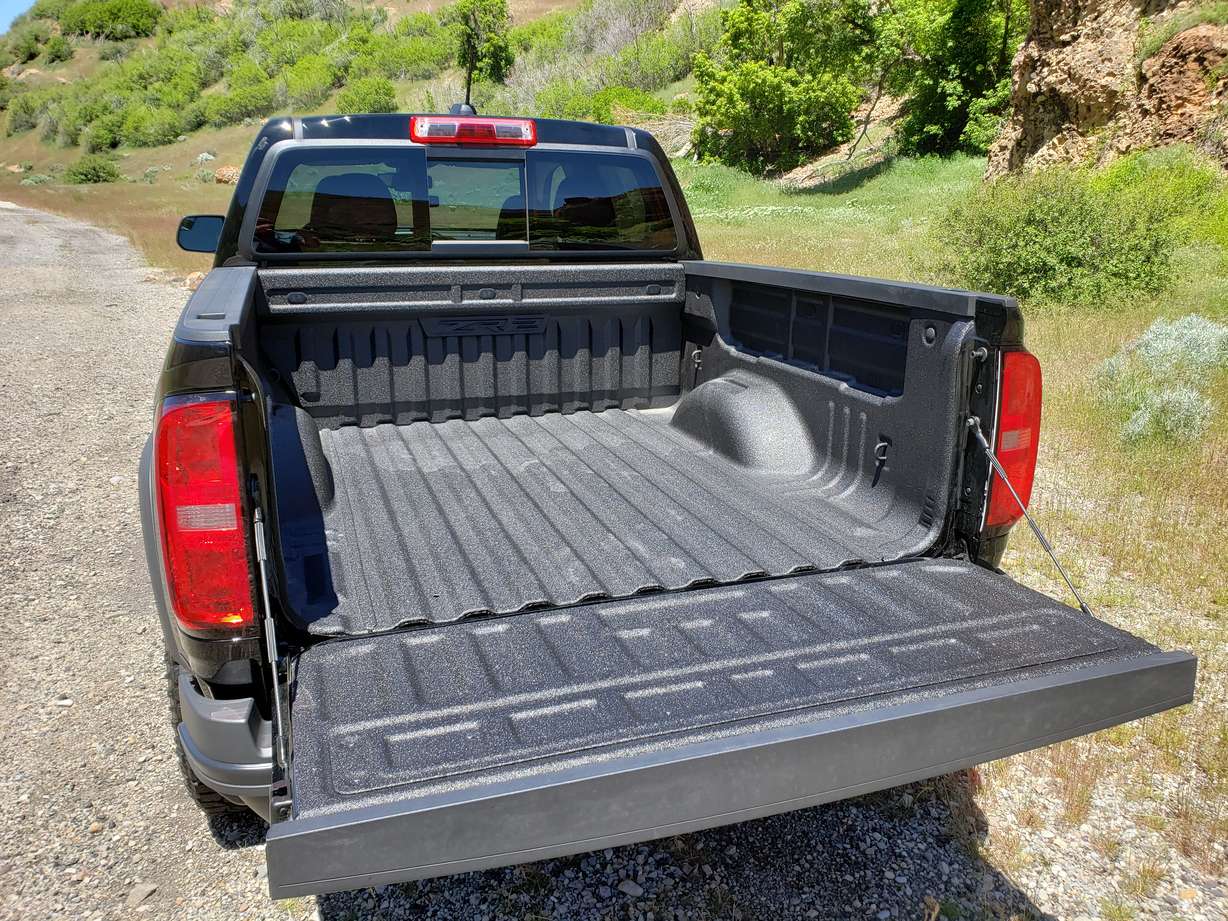 Chevy's newest generation infotainment system is excellent, though some of the touchscreen buttons have shrunk and can be difficult to find accurately when moving. The system offers one of the most complete settings arrays, with parental controls and reminders to check the back seat for infants when turning off the vehicle. Apple Car Play and Android Auto are included.
The 308 horsepower V-6 engine is quick and responsive, and the automatic transmission is rarely left guessing — except when driving hard and fast.
Cons
Trucks these days rival most luxury vehicles, but the Colorado falls short of competitors here. A sporty and rugged-looking interior means cheaper-feeling materials in some places.
The popularity of the exterior styling is definitely subject to personal preferences and is rather "love it or leave it." I didn't encounter many lukewarm first impressions. Chevy's squared fenders are problematic for me, and the way the headlights sweep back sharply from the front grill presents an odd stance, as well.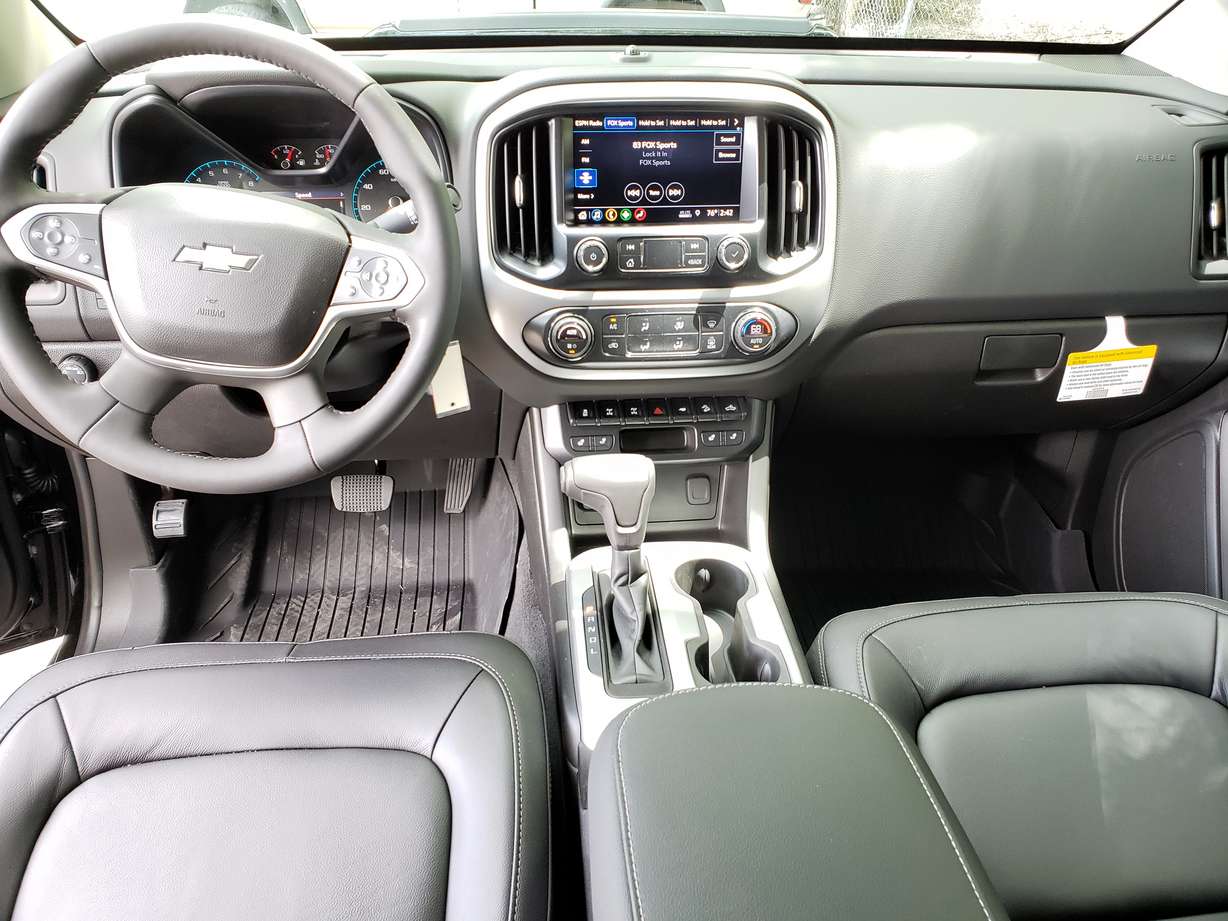 While the center console is not the most visually appealing, it is laid out well and everything is easy to reach. The notable exception is the controls for the four-wheel-drive system, which have been hidden away to the left of the steering column rather than placed on a familiar perch near the gear shifter.
I would imagine Chevy opted for more frequent-use items front and center, but it leaves the off-road trail control system — which is excellent and simple to use — and the 4X4 shifter on opposite sides of the steering wheel.
Chevy continues to offer a wireless charging pad for smartphones, but I've yet to drive a Chevy vehicle with a pad that accommodates today's plus-sized phones. It is a great feature gone to waste.
In-betweens
Much about the Colorado feels in between. With the ZR2 off-road package, the truck sits high and feels impressive upon approach. The aggressive styling cues felt less impressive over time, however.
The interior is laid out well and very user-friendly, but Chevy chose sport over luxury for the finishes. Storage areas under and behind the rear seat are fantastic. The soft-drop tailgate came in handy during a Home Depot run. Loading heavy and awkward items is made easier when you're not concerned with the thud of a tailgate.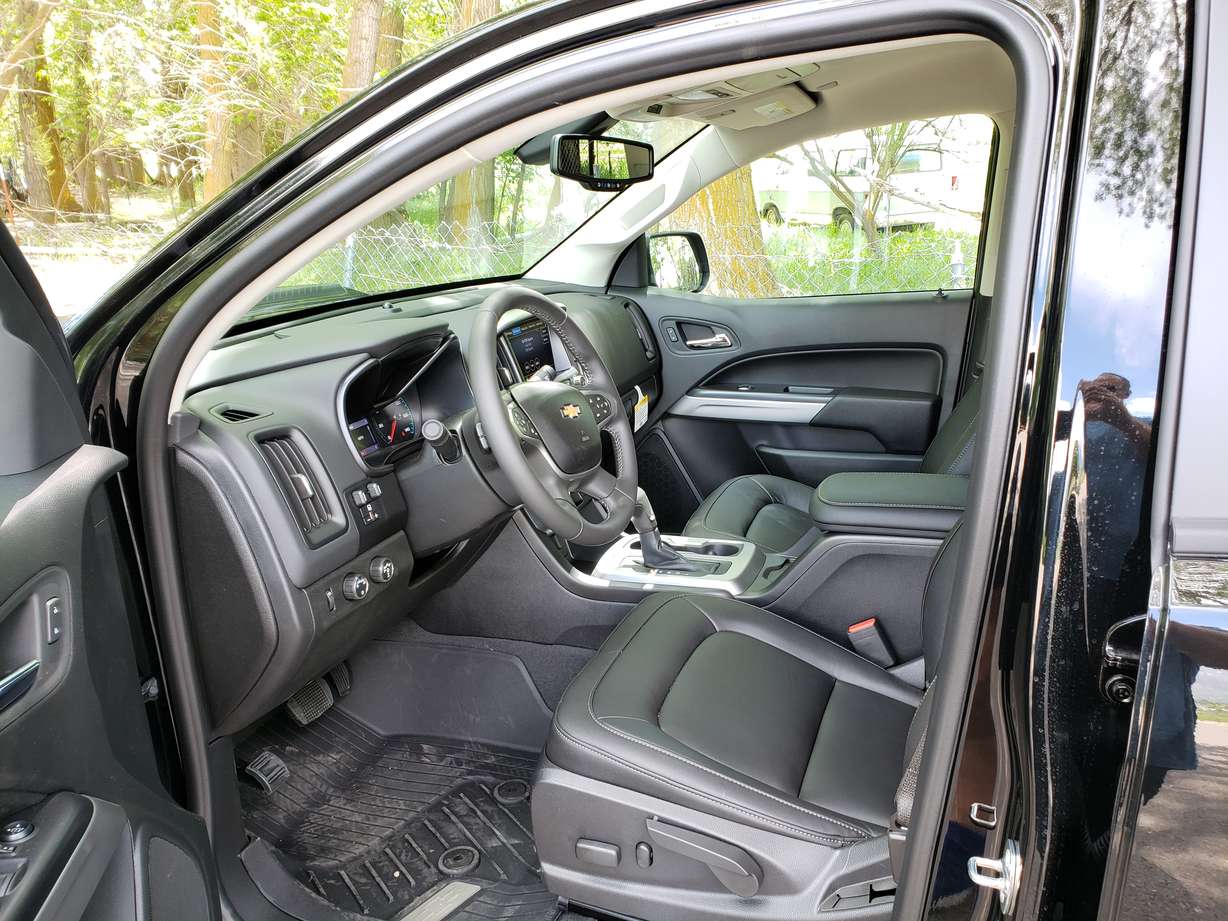 The Colorado lacks some features that many drivers have become accustomed to, even in this higher-trim level. Blind-spot monitors are replaced by a blind-spot mirror section — only on the driver's side. For a vehicle in this price range, having to use an actual key rather than a start/stop button seems odd.
In the end, though, the ride is car-like and everything works wonderfully. For those that appreciate the aggressive styling, the Colorado will seem perfect in every way.
Mike's Car Reviews:
Specs
Vehicle type: four-door, five-passenger, four-wheel-drive crew cab short-bed pickup
Engine: 3.6-liter V-6
Transmission: 8-speed automatic
Power: 308 horsepower; 275 pound-feet of torque
Performance: 6.1 seconds zero to 60 mph
Fuel economy: EPA estimated 17/24/19 mpg city/highway/combined
Maximum payload: 2003 pounds
Maximum towing capacity: 7,000 pounds gas, 7,700 pounds with available diesel engine
---
×
Photos
Related Stories