SALT LAKE CITY — At every level he's played, Dakarai Tucker has excelled at the game of basketball.
The 6-foot-5 guard from Los Angeles was the 2011-12 CIF Southern Section player of the year at Serra High School in Los Angeles. And he went on to play a key role at Utah, shooting 43.5% from the field in 19.6 minutes per game, mostly off the bench.
Undrafted in 2016, Tucker caught on with the SLC Stars and Rio Grande Valley Vipers in the NBA G League, then spent he 2017-18 season in Uruguay with Atletico Welcome.
A return stateside with RGV yielded the 2018-19 G League championship, when Tucker shot 43.6% from the field and averaged 13.4 points, 3.5 rebounds and 1.7 assists per game in a starring role for the Vipers.
Now he's ready to take his game to the next level — in Europe, where he will embark on a career with an undisclosed team after this summer.
But sometimes to move forward, you have to take a step back. Relive your best memories. Pay homage to the people who helped you get there.
And that's exactly what Tucker will do this week, when he tips off The Basketball Tournament with Team Utah at 3 p.m. MDT Thursday against Eberlein Drive at the Maverik Center in West Valley City.
Team Fredette, led by BYU all-time leading scorer Tyler Haws and coached by you-know-who, drew a lot of the headlines from the Salt Lake Regional. But Team Utah is a similar throwback all-star squad, led by a bevy of former Utes like Tim Drisdom, Shaun Green and Tucker — and with former Weber State guard Nick Covington and Utah Valley's Akolda Manning and Ronnie Price in tow — to take on last year's TBT runner-up.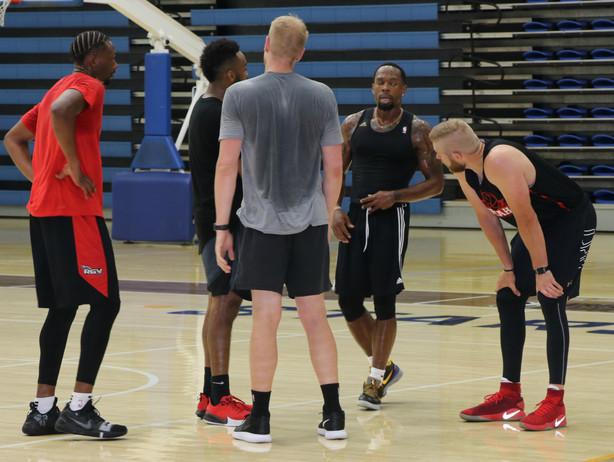 "We're some rough guys coming to hoop," Tucker said of Team Utah. "We're guys who get in the gym every day … They still live and love the game, and that's what is really special about us. We love this game so much and we can't put it down. Tim's been out of school for, I don't know how long, but he still comes back because he loves the game."
That's the essence of TBT, the country's top summer basketball league now entering its seventh season: a group of former college stars who can't stay away from the game. Many have embarked on professional careers, either overseas or in the G League (current NBA players are ineligible for the tournament), but they all come together chasing camaraderie, a shot at something bigger, and the $2 million winner-take-all grand prize at the end of the 64-team tournament.
It's the NCAA Tournament on steroids, with players who have learned and grown and advanced their game, either in professional leagues outside the NBA or simply in recreational settings.
"The idea of TBT is just awesome," said former Aggie center Sean Harris, who will lead the Utah State alumni squad Utah Stallions against Challenge ALS at 6:40 p.m. MDT Thursday. "Just getting back together with Utah State guys and playing together. A lot of us went professional, but we were never able to play again on the same team. This gives us a chance to compete at a high level, and compete for money or just compete at a high level."
Harris will be joined by former Aggie teammates like Spencer Butterfield, Danny Berger and Preston Medlin — but he also invited recent Utah graduate Parker Van Dyke, who will head overseas this fall after going undrafted and without an NBA summer league invite.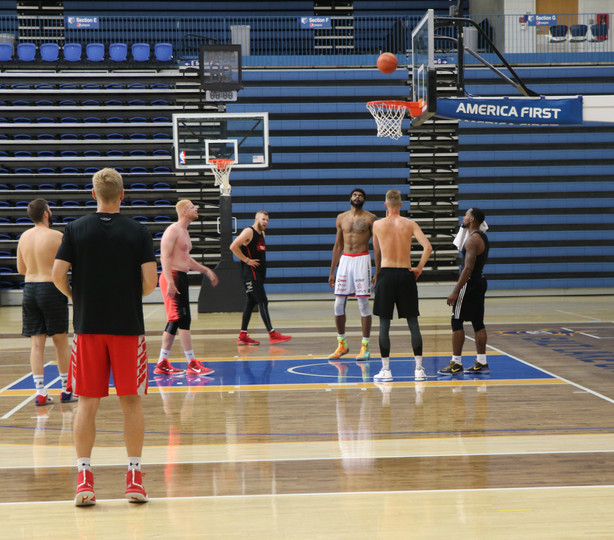 "I enjoy playing with him, and I think he's going to have a really good career overseas," Harris said of Van Dyke. "He's a sharpshooter, he's in great shape, he plays great defense, and he's willing to learn more about the game. That's all you can ask from a young guy."
And what better place to learn and grow in the game than with friends in a post-collegiate national tournament, taking place in Salt Lake City for the first time in TBT history?
What could be better? Well, Tucker has one more reason to meet up with Team Utah.
"It's giving me an opportunity to hoop with guys I never got to hoop with in college," he said. "I can do that, and do it in a competitive place, and that's just fun. Seeing us battle with each other, it's fun to get together and compete for something."
×
Related Stories